Today we took a short boat trip from the harbor outside Dubrovnik Old Town to the nature reserve of Lokrum island. It's only a 15-minute boat ride and a great place to spend a few hours, especially on sunny days like today.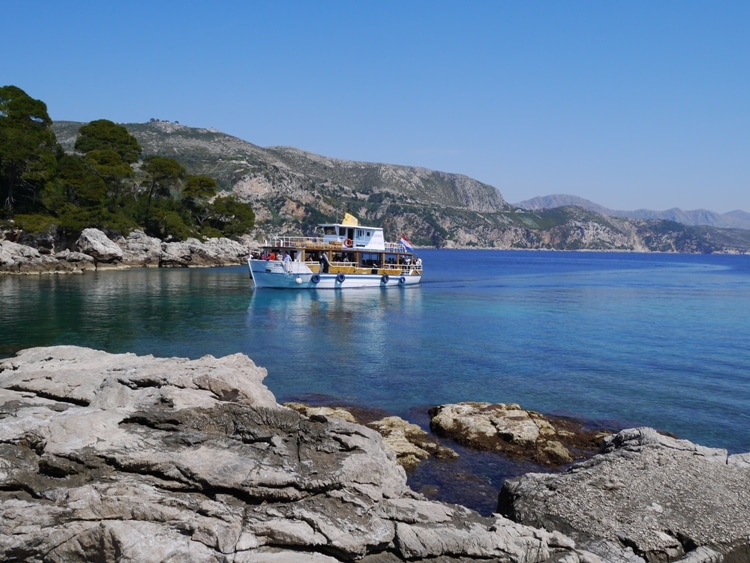 Lokrum is an uninhabited island just 600 meters from Dubrovnik and is a popular place for visitors to take day trips.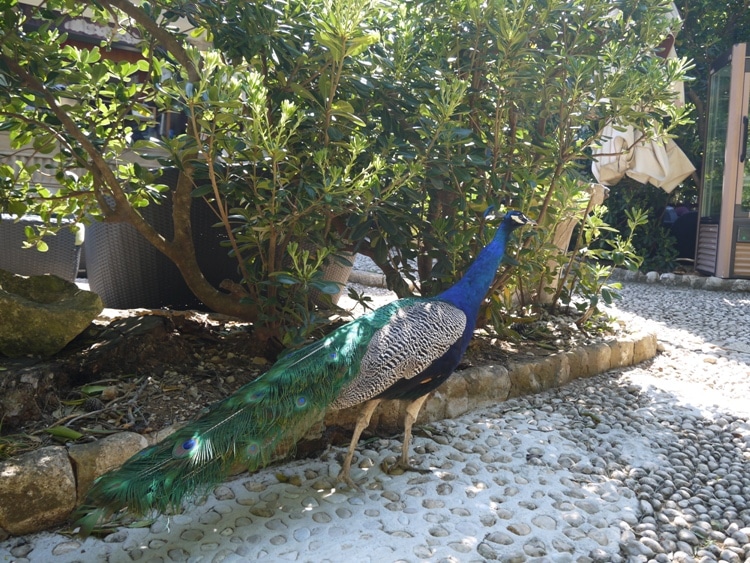 While there aren't any people living on Lokrum, there are plenty of peacocks living there, and they are pretty friendly. If you sit at the cafe bar, some of them will wander around you looking for food. They don't seem to mind close-up photos either.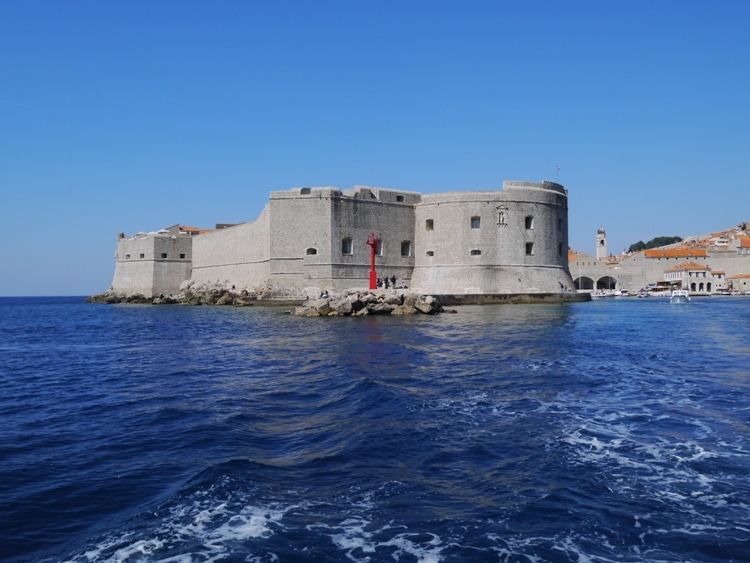 The boats leave Dubrovnik harbor every hour and also return every hour. When we went today, the first boat was at 10:00, with the last boat back at 16:00. We were told that from the next day they would run from 09:00 until 17:00, and in summer would run from 08:00 until 20:00. Just turn up at the harbor and buy your ticket from the desk next to the boat. The boat doesn't operate in bad weather.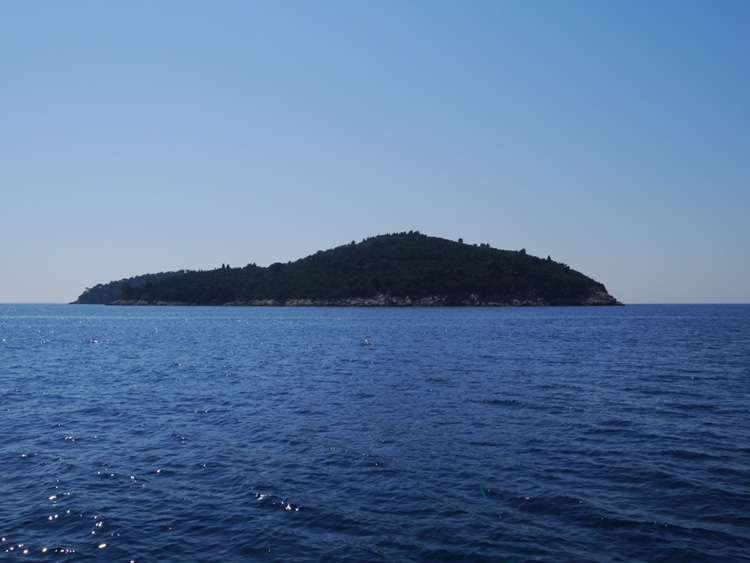 You'll see Lokrum island from the boat almost immediately after leaving the harbor.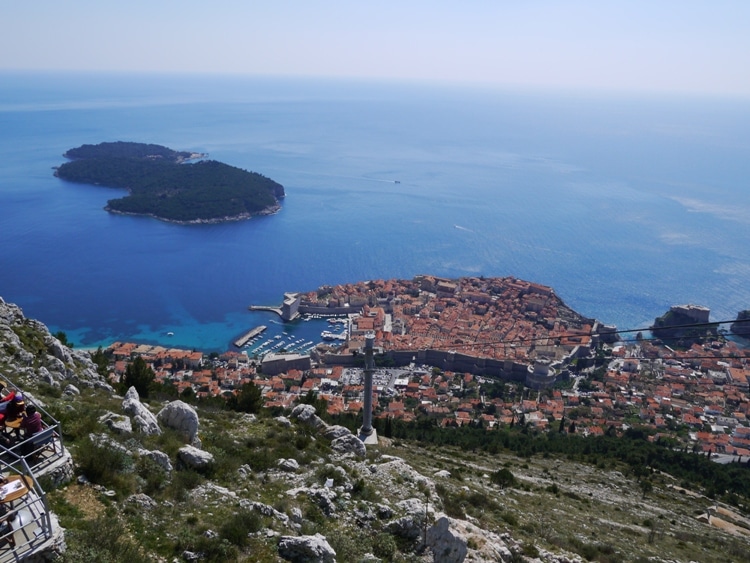 If you take a trip up to Srd Hill on the cable car, you'll have a fantastic view of Lokrum island.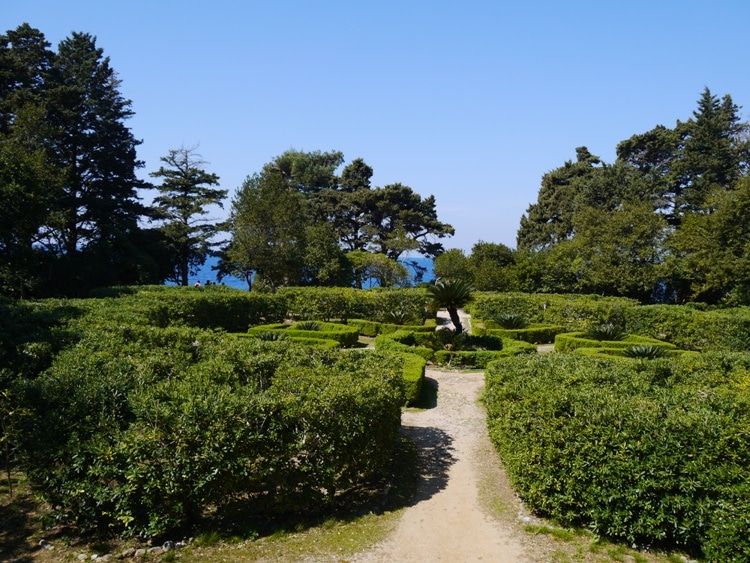 About all the island has left these days is a monastery, a botanical garden and the Fort Royal Castle. There is also a souvenir shop and cafe bar. Apart from that it's just trees, rocks and a few birds and animals.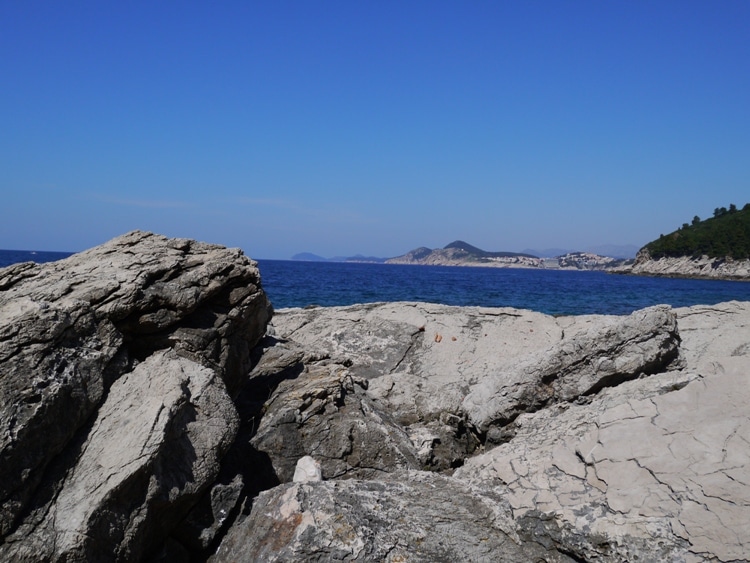 You can walk down to the sea at most points around the island. There are even ladders to help you in and out of the water of you want to go swimming. The water is crystal clear, but was quite cold when we were there.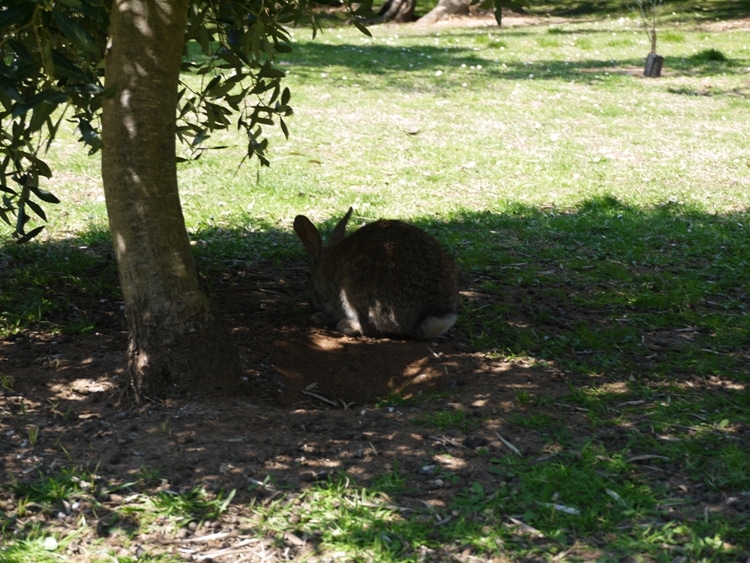 While walking through the olive groves we saw a couple of hares that seemed to be pretty used to seeing humans. They didn't let us get too close, but didn't look too frightened either.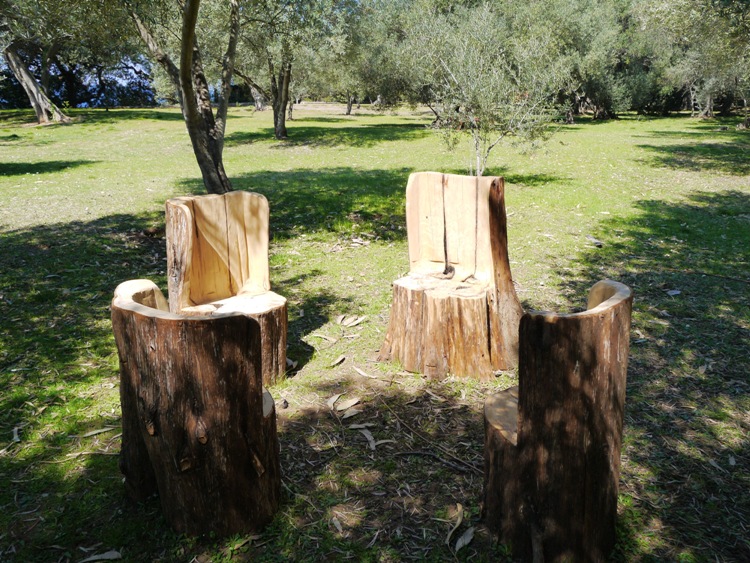 You'll see lots of seating as you walk around the island, with the seats being made from either wood or stone.
We thought this sign was a little strange, but apparently no pipe smoking is allowed.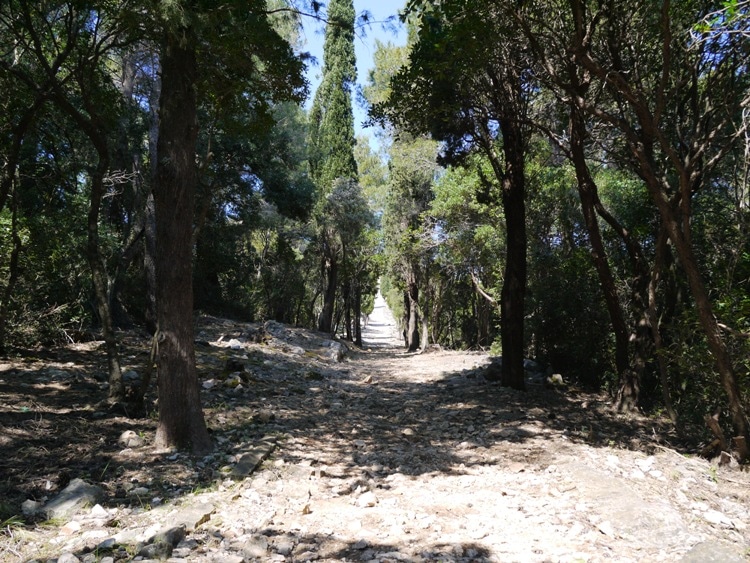 For us, one of the main attractions on the island was the views from Fort Royal Castle, which was built by the French on the island's highest point, 96 meters above sea level.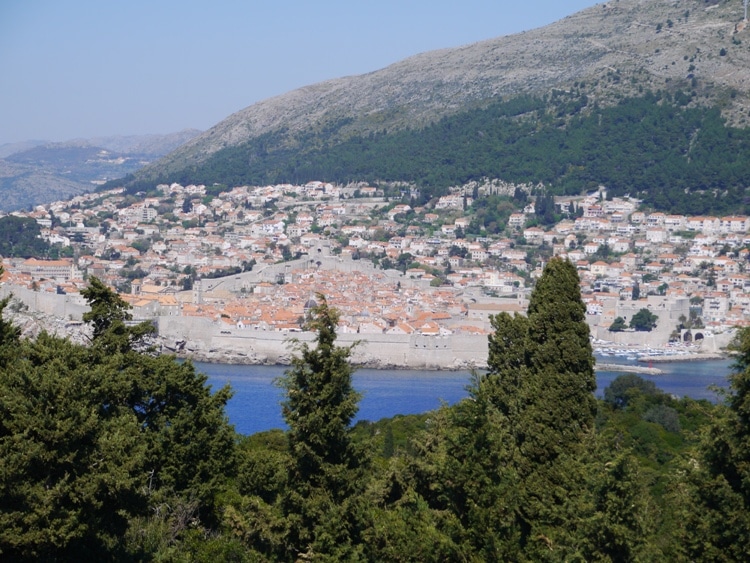 Even though lots of people got off the boat at the same time as us, we only saw a handful of people at Fort Royal Castle.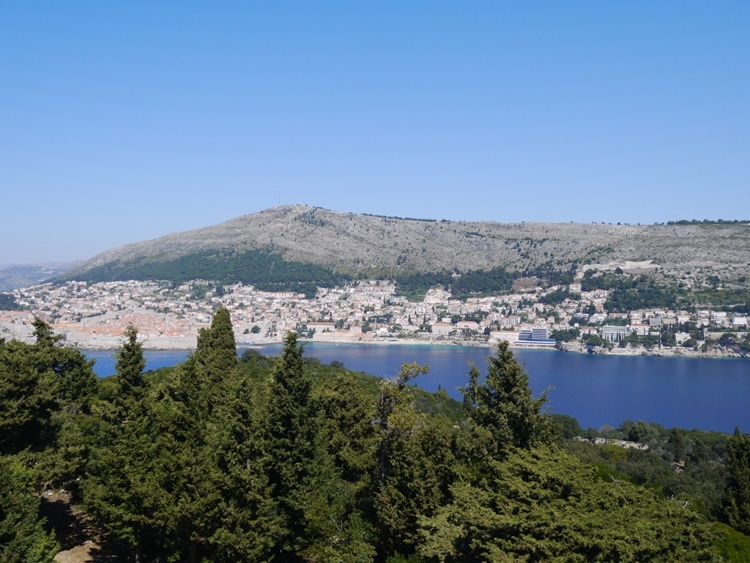 The mountains above are what separates Croatia from Bosnia.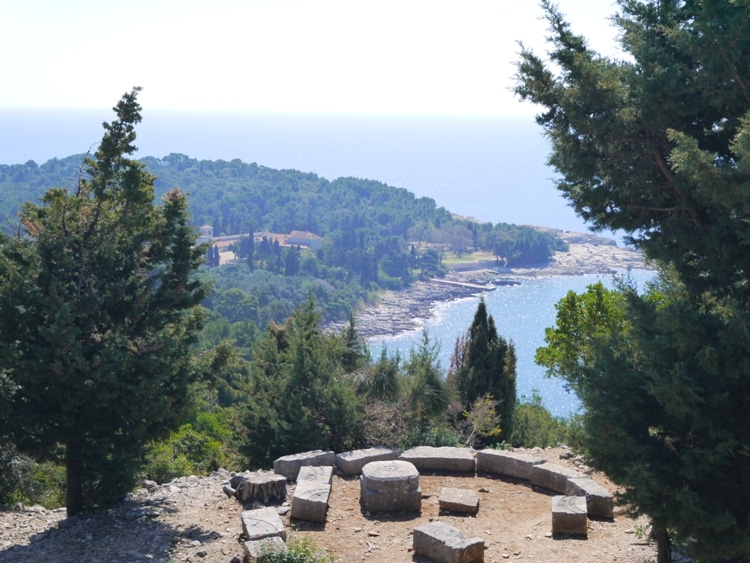 If you look out towards the other side of the island you can see the monastery. This was used by Benedictine Monks from around 1023 to 1808.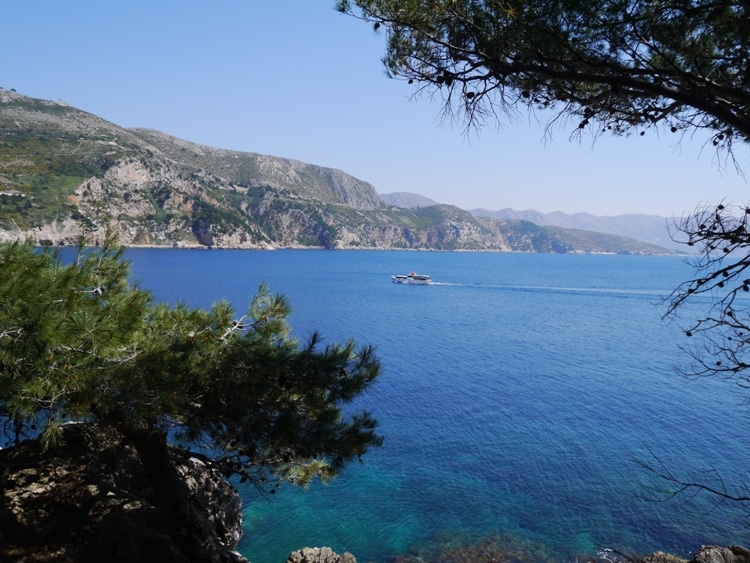 Almost everywhere you walk on the island you get to see these beautiful sea views.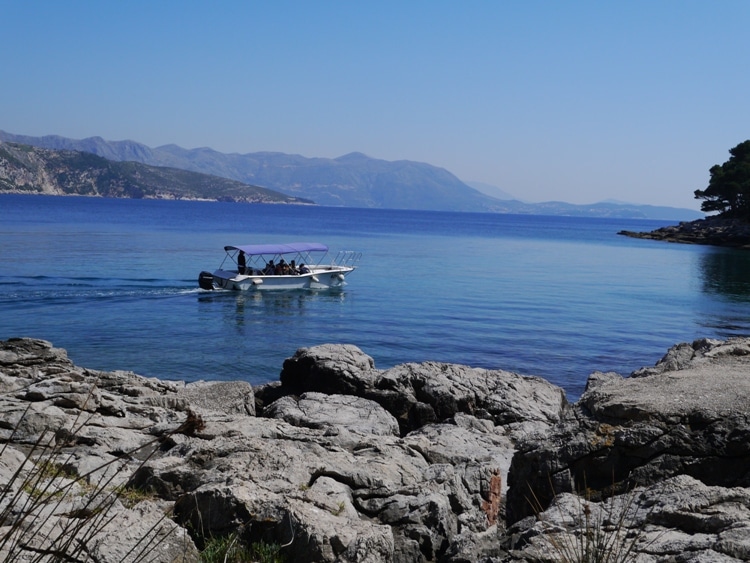 There are lots of smaller tourist boats that just sail around the island without stopping, such as the one above.
There is a small cafe at the island that sells drinks, sandwiches and salads. It's a pleasant place to hang out. Most people spend 2-4 hours at the island. How long you stay depends on how much of the island you want to see.
Lokrum Island Boat Details
Times: 10:00-16:00 in low season, increasing to 08:00-20:00 in high season
Cost: 80 kn ($11)
Distance: 600 meters
Travel Time: 15 minutes
Hotels In Dubrovnik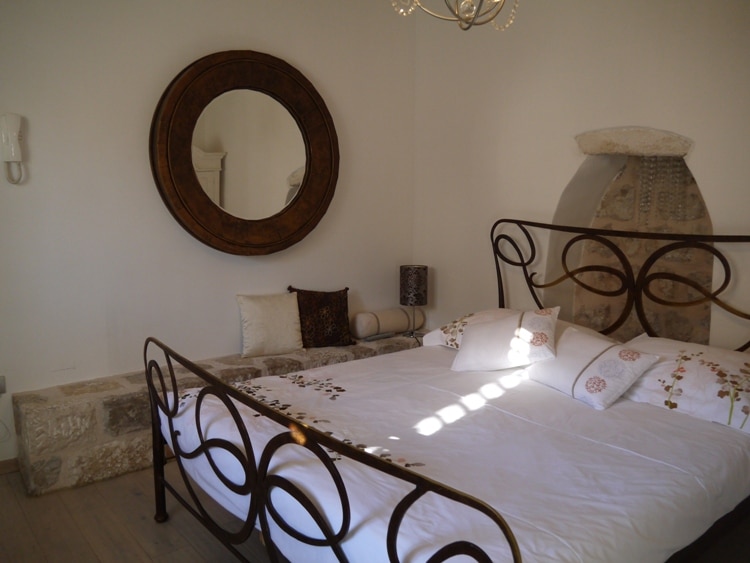 While in Dubrovnik we stayed at the beautiful Old Town Ivory Apartments. For other great hotels and apartments in Dubrovnik, check out the offers at Agoda Dubrovnik.