If you're doing any sort of travel around Asia – from China to Thailand to South Korea to Vietnam – there are a number of great travel hacks and travel resources that will make your life so much easier and your travels often cheaper.
Below I'd like to share with you some of the most valuable services I've used throughout my global travels. Most of these Asia travel resources won't cost you any extra to use, but it's worth comparing them with your usual providers because they specialize in the Asia region. It makes sense that the local companies can charge less than the international ones if you think about it.
I've saved literally thousands of dollars over the years using these companies and I hope that you can too!
Note: Some of the links below are affiliate links, which means that at no extra cost to you I might be compensated if you use any of the services listed. Rest assured…I only recommend what I've personally used and I guarantee you'll save money by doing the same!
Accommodation | Asia Travel Resources
When it comes to finding hotels or hostels in Asia, it pays to use domestic OTAs (Online Travel Agencies). Sure, you can find some good accommodation on Expedia, Orbitz or others, but you'll probably get a better deal with one of these companies.
Agoda | Best Asia Hotel Finder
I use Agoda for pretty much all of my hotel bookings when traveling around Asia. What's great about them is that they offer a price match guarantee, so if you book a hotel through them and then find it cheaper elsewhere, they'll refund the difference.
I've actually had a refund using the guarantee, so I know it works. You can also build up points to get free stays, which is another great reason to use Agoda.
---
HostelWorld | Best Hostels in Asia
While most online travel portals (even Agoda) have sections on hostels, they're never as good as a dedicated hostel site.
HostelWorld has an excellent selection of quality hostels that cover any country that you might want to visit in Southeast Asia or around the world.
---
Airbnb | Stay in Local Homes
If you prefer to stay in a private home rather than a hotel or hostel, Airbnb is the way to go. I've used them several times and it has been an easy and comfortable experience.
You can use Airbnb in most any country in Asia (China is an exception), and it's easy to book even if you don't speak the language. Plus, if you're a first time user, clicking this link with get you a US$40 credit!
---
Housecarers | Local Housesitting
Housesitting offers the opportunity to stay somewhere for free, often in return for looking after the house and maybe some pets. It's a great way to get free accommodation, although you might need to be flexible with your time and length of stay.
The best place to find available homes is on HouseCarer. You can also use this to list your own home while you're gone, if you like.
Travel Necessities
Aside from finding a hotel, hostel or home to stay in as you travel, there are other Asia travel resources that you'll find are necessary during the journey. Here's what I personally use and recommend.
World Nomads | Travel Insurance
If you can't afford travel insurance, you can't afford to travel. You may not like it, but it's true. World Nomads is the insurance of choice for many long- and short-term travelers, including myself.
If you need more information, you can learn more on this comprehensive guide to travel insurance or get a quote directly from World Nomads using the button below.
---
ExpressVPN | Security and Streaming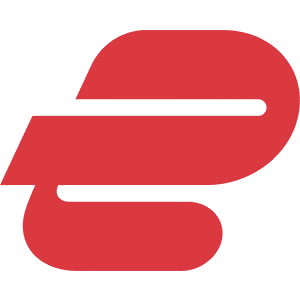 When traveling, we often use unsecured public WiFi, which is risky. If you're like me, you also like watching your favorite Netfix, Hulu or BBC shows.
Using ExpressVPN allows you to secure your connection over any network and make it to where you can stream your favorite shows from anywhere!
---
Transportation | Asia Travel Resources
As you travel around Asia, it's likely that you'll be taking some combination of planes, trains, buses and boats. While airfare is easy for most people, you might not know where to look for good train, bus and ferry tickets. That's where these Asia travel resources for transportation help.
Trip | Best Flights Around Asia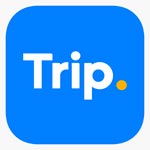 While Agoda is great for hotels in Asia, Trip.com is one of the best options for flights all around Asia. It's a China-based company and although it doesn't list all of the low-cost Asia carriers, it gets many of them.
Make sure you do your research on the low-cost carriers and compare prices on their websites directly.
---
12GoAsia | Trains, Buses & Ferries
Believe it or not, it is possible to purchase train tickets, bus tickets, ferry tickets and even arrange for private transportation prior to your trip to Asia.
This includes pretty much any country in the region and I love how 12GoAsia makes the booking process so easy. Give them a try to see what I mean.
---
Miscellaneous Travel Resources
I'm sure there are plenty of other Asia travel resources that could be listed here (and feel free to contact me if you think something important is missing). For now, I'll end with a couple of resources that are important for those people who are planning to move out to Asia to teach English or do some other sort of business.
i-to-i | Get a TEFL Certification for More $$$$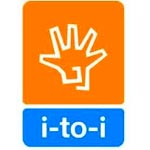 One of the best ways to travel around Asia long-term (without breaking the bank) is to teach English along the way. Aside from good training, getting a TEFL certification will also get you higher paying jobs.
Check out the online courses they offer – you might be surprised at how cost-effective they are.
---
Traveling Mailbox | Virtual Mailbox for Travelers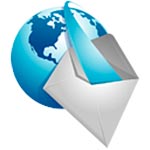 For those travelers like me who will be traveling or living abroad for a while, it pays to get a virtual mailbox address. It's basically like turning your physical mail into email. You get an address, your mail gets scanned and sent to your phone or email. I love it.
Read this review of Traveling Mailbox or click the link below to visit their website.
---
Moving Quotes | International Moves
Ok, I'm saving this for last since this won't apply to most people. If you're going to be moving abroad and you want to take a lot of your stuff with you (bikes, tables, furniture, boxes, etc.), you'll want to get quotes from a few moving companies. You can save up to 40% off your moving costs by getting a free quote using the form below:
Final Thoughts | Asia Travel Resources
As you prepare for your trip around Asia, make sure you're well-prepared. Understand what things you must budget for (i.e. visas, flights, etc.) and what things you can do without (VPNs, expensive cameras, etc.).
And remember, just because it's possible to travel without insurance doesn't mean you should do so. I've known too many travelers who have been stuck with tens of thousands of dollars of debt because they were too stingy to purchase US$100 worth of travel insurance. It's stupid. Get a quote from World Nomads.
Enjoy your travels and stay safe in whatever country you find yourself exploring!