For our three days in Vienna we again opted for an Airbnb apartment, as it's good to be able to cook some of your own meals instead of eating out all the time. It's also nice to have more space than you usually get in a hotel room. This apartment was right outside Vienna Meidling station, so was very easy to get to.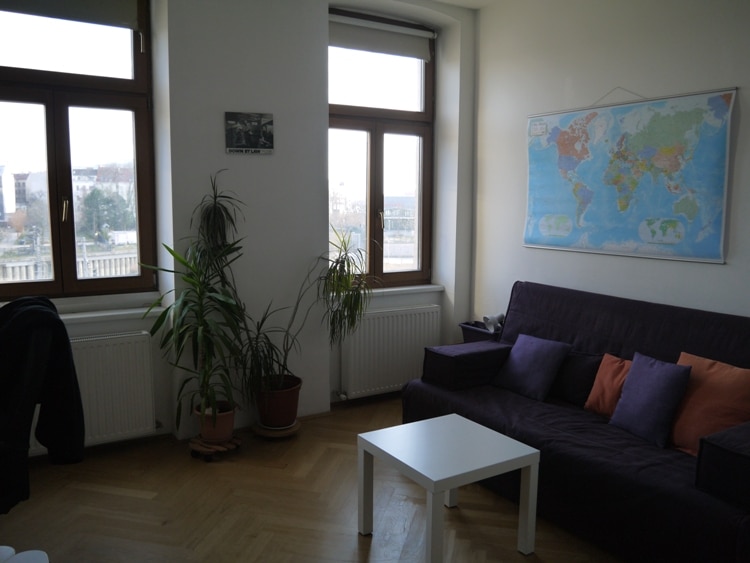 The apartment was a good size and was well equipped with most things that we need. It didn't have a washing machine though, but there was a launderette nearby.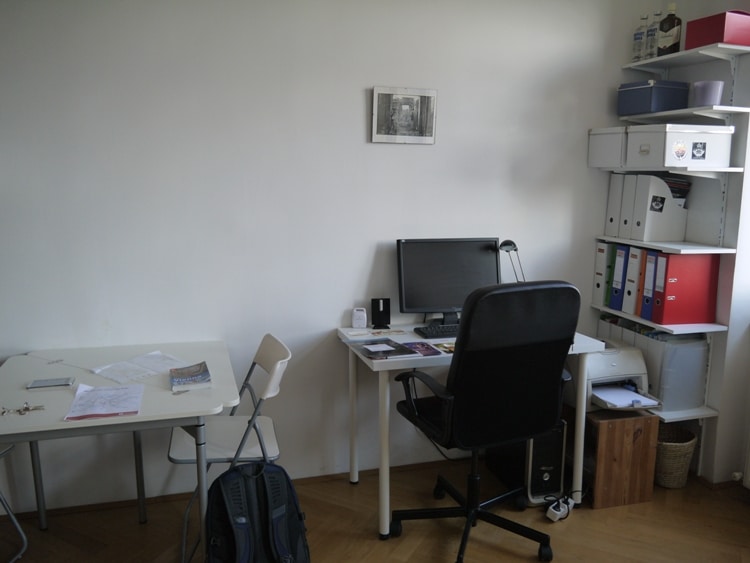 The apartment had a bed sofa, coffee table, separate table and chairs to eat at, a desk and PC. We didn't use the PC though, as we had our own laptops.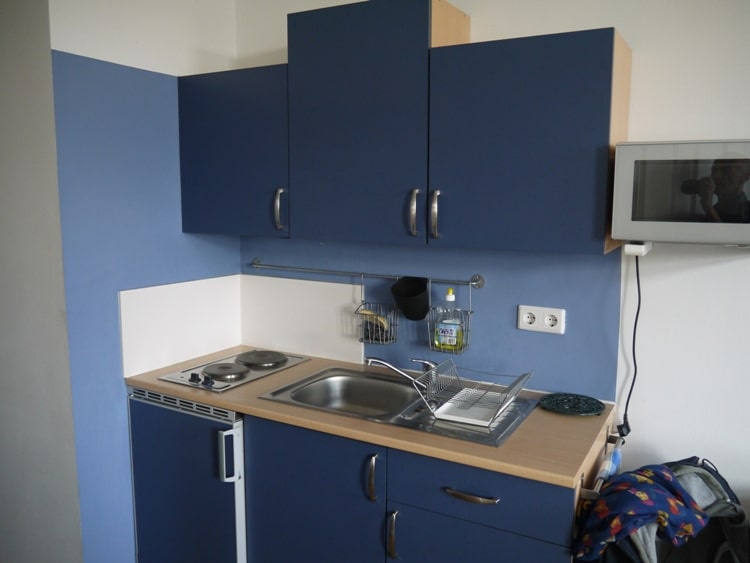 There was a small kitchen area, so we were able to cook some small meals while we were there. There was a kettle, toaster, microwave, dishes, cutlery and all the essential kitchen items.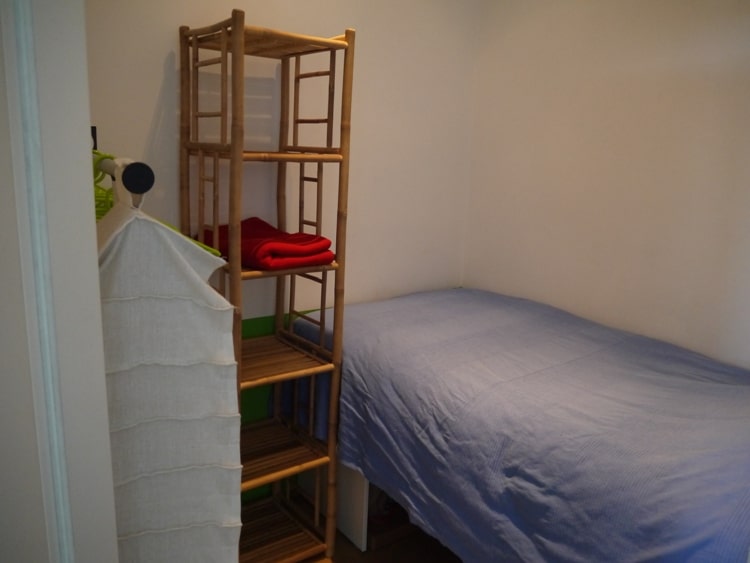 The apartment had a small bedroom with a single bed, but we didn't use this. It could be used by a single person or might be useful if there was three people staying at the apartment or for those with children.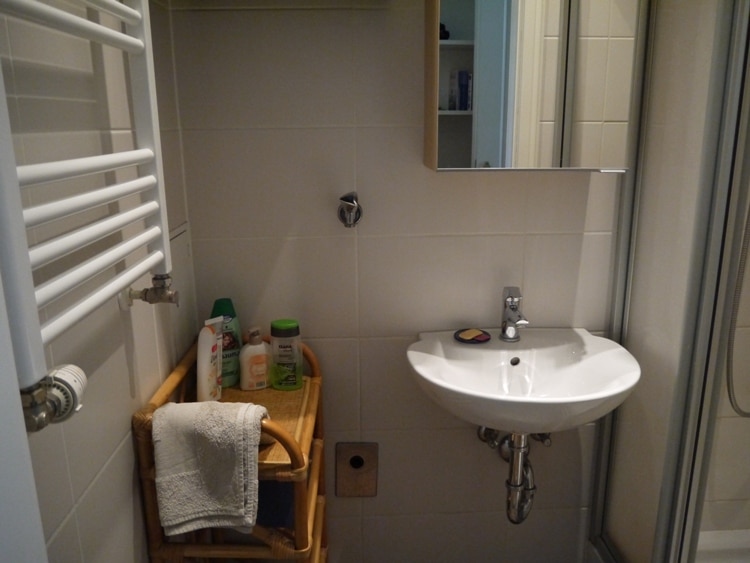 The apartment had a small bathroom with sink and shower. Towels were also provided.
There was a separate toilet that was in very small space that made it almost impossible to close the door. But it's behind another door, so still very private.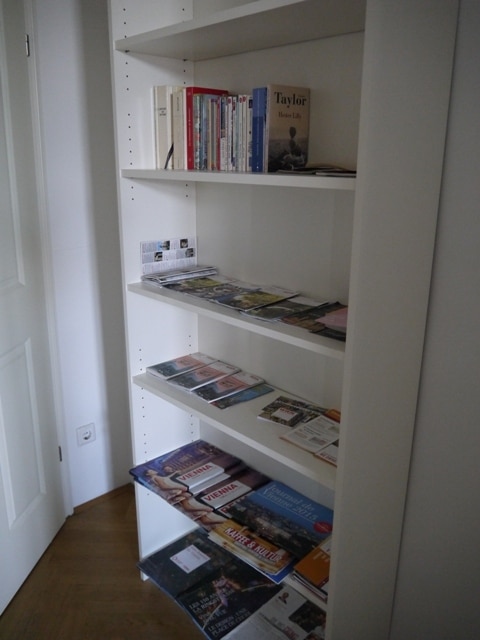 There was a bookcase in the hallway that had a Rough Guide Vienna book and other useful information about the city.
Wifi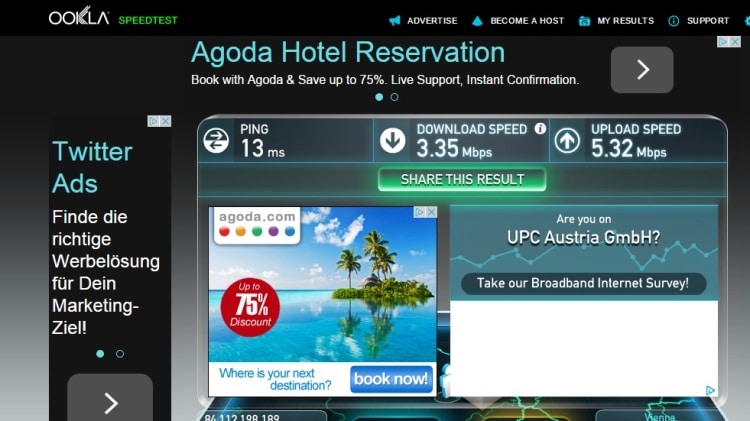 We had a problem with the wifi when we first arrived but the owner (who lives upstairs) managed to fix it. After that it worked until the next afternoon and we had to get the owner to sort it out again. It was then worked fairly well, although it slowed down sometimes and wouldn't load some pages. It was a little frustrating. Won't matter so much if you're put most of the time, but if you need to work while there it might not be so good.
The Host
The host, Jerome, who lives in the apartment upstairs, was very helpful. He showed us how everything in the apartment worked and provided a map with interesting places to visit marked on it. He also told us where the local amenities were, such as the supermarket, launderette, etc. He also provided numerous brochures and books about Vienna, including details of Metro tickets and the airport train.
This apartment cost £130 ($196) for three nights in March, so around $65 per night.
Hotels In Vienna
Click here to see this apartment on the Airbnb website. If you prefer to stay at a hotel, there are some superb hotels on offer at Agoda Vienna.