Anantara Bangkok Riverside Resort & Spa is a pretty awesome hotel, and even if you're not staying there you can still take the free boat there and back. Click here to book a room at this great 5-star hotel in Bangkok.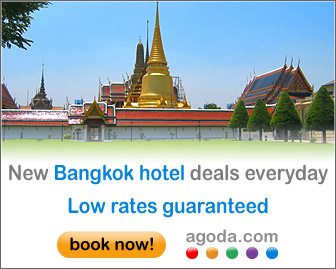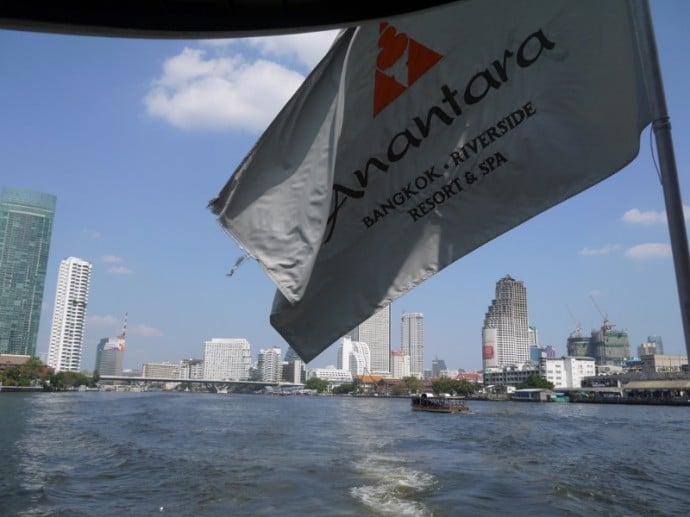 This is one of Bangkok's most beautiful hotels, and is located on the bank of the Chao Phraya River. It's away from the hectic city center, so is an ideal place to spend some time relaxing.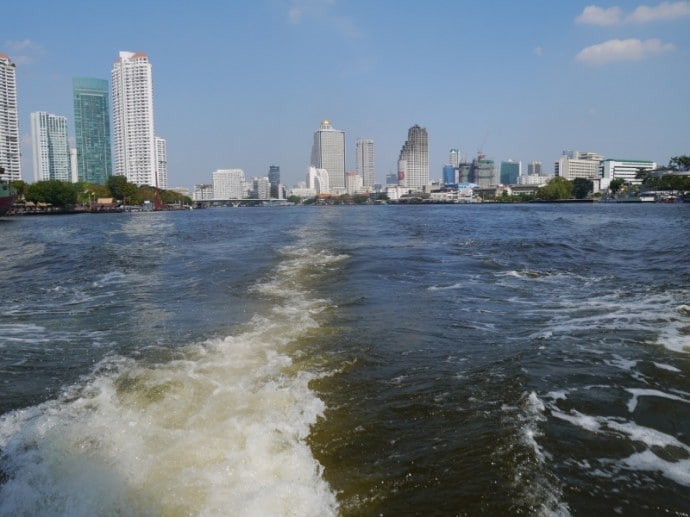 One of the best things about this hotel is the free boat shuttle to and from Sathorn Central Pier. It's a very relaxing way to travel.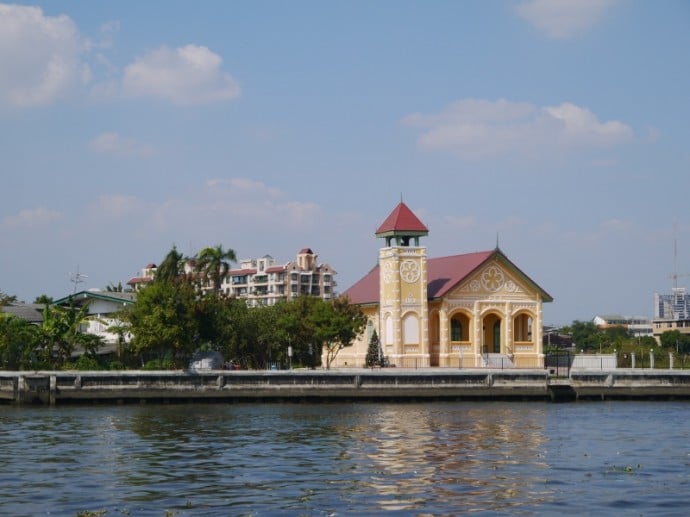 The ride along the river is pretty interesting, with the above church being one of the sights along the way.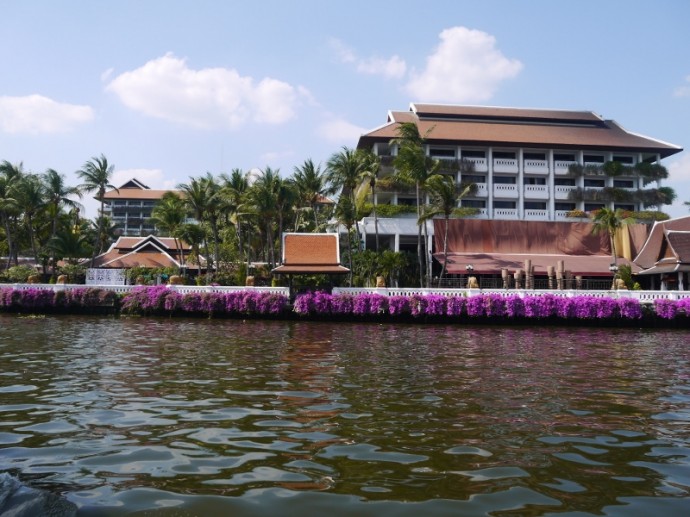 The above is the view of the hotel as the boat arrives at the hotel pier.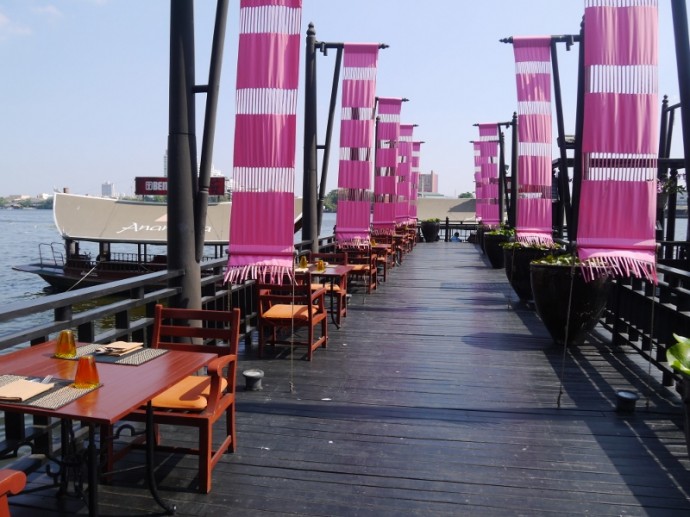 There is lots of outside seating at the hotel, so it's a great place to have an evening meal.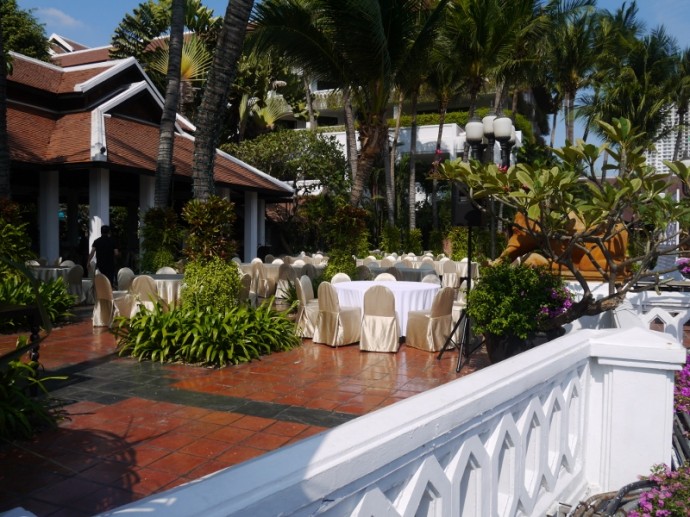 When we were there they were setting up the outside terrace for a function.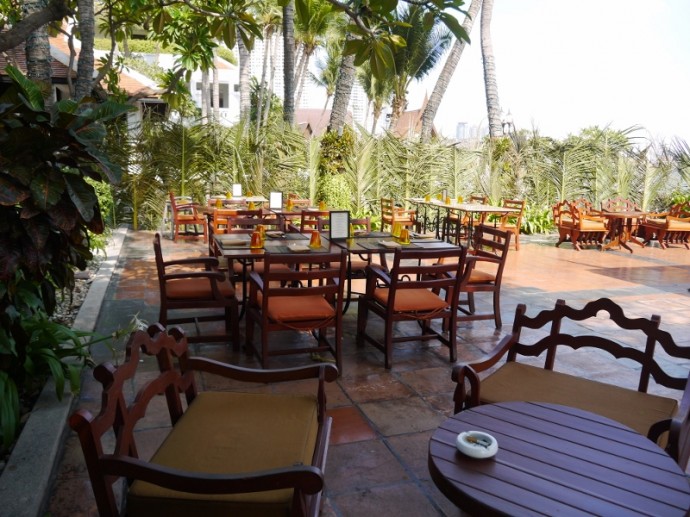 There is a bar on the terrace, with a range of cocktails, wines, spirits and beers.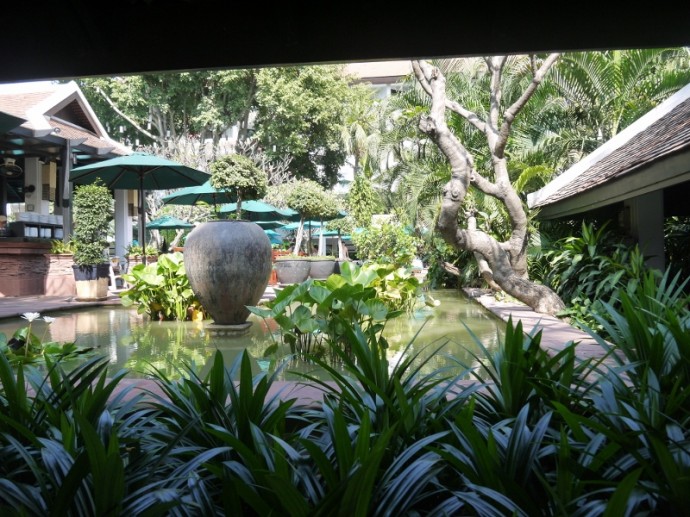 The grounds of the hotel are very well looked after, and offer lots of shade from the sun.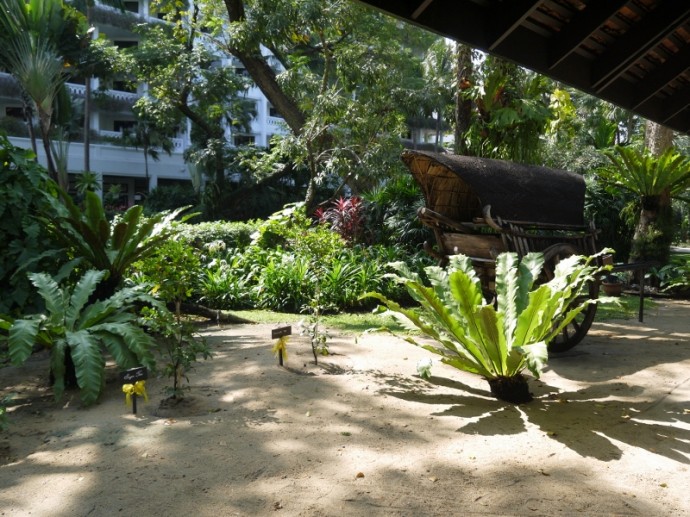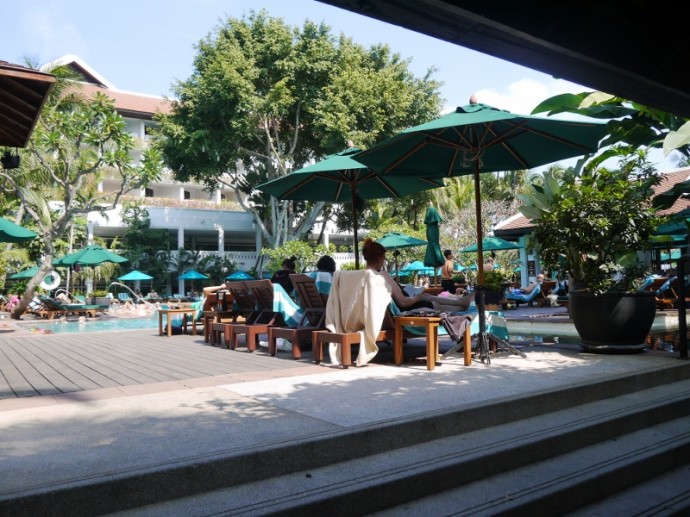 The pool area at the hotel is always a popular place for guests to hang out.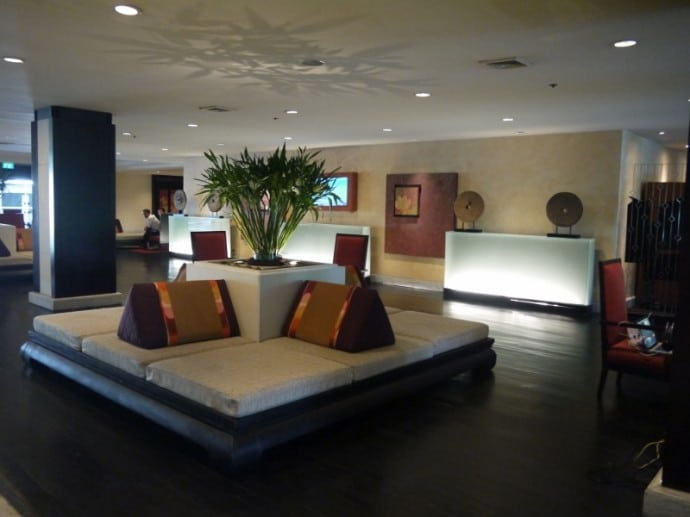 The lobby area has plenty of seating.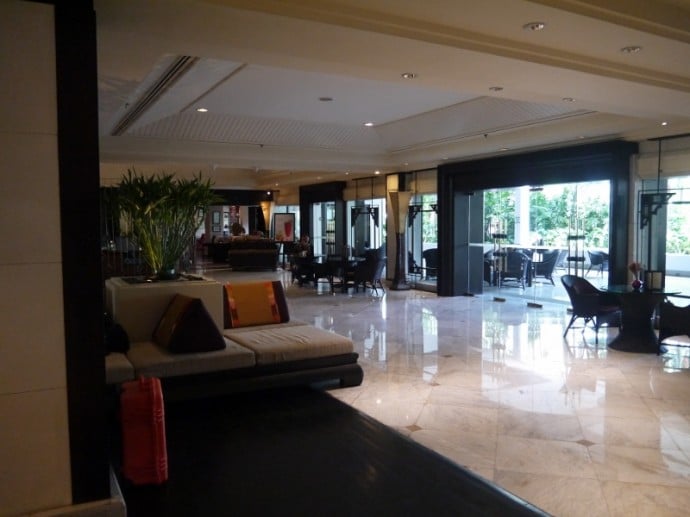 The hotel also has plenty of indoor seating.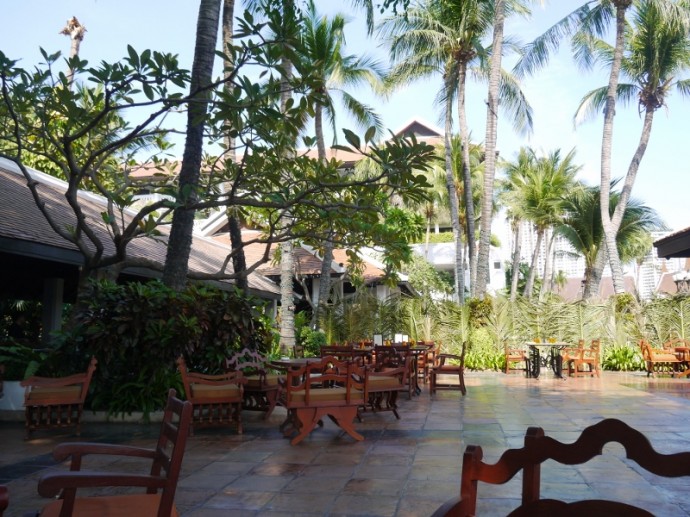 The grounds of the hotel has lots of coconut trees.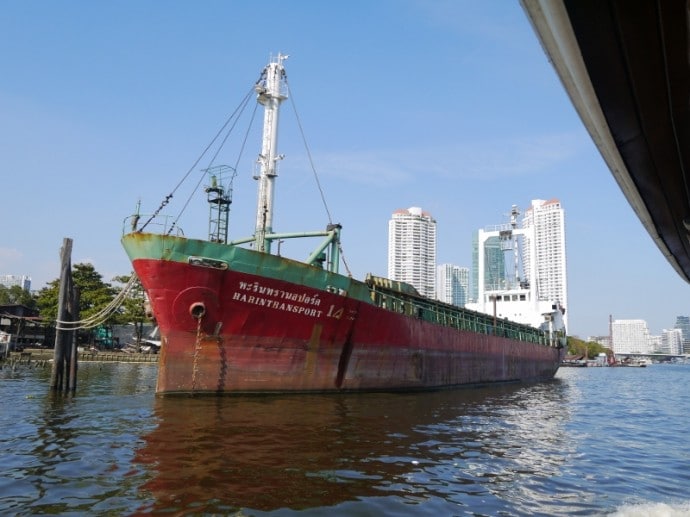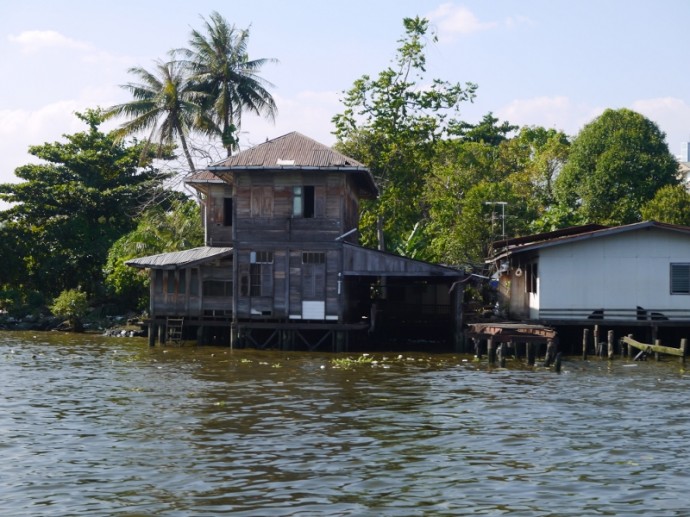 If you're planning to visit Bangkok, this is a great place to stay, especially if you want to be away from the crowds. But it's still very easy to get to the city and all the attractions from here.
Click here to book a room at this great 5-star hotel in Bangkok.