For our few days in Madrid we stayed at a small, but beautifully renovated 1-bed apartment in the city center. The location was perfect, being close to two Metro stops and also a walkable distance from Madrid Puerta de Atocha train station. Click here to book Apartment Las Corralas de Servet.
Living Room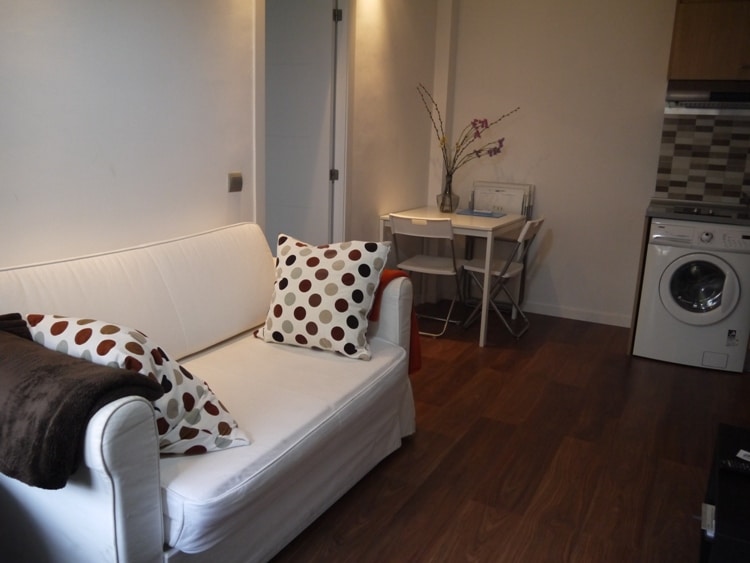 The apartment is on the first floor, and if you stand next to the apartment entrance you look down into a courtyard on the ground floor. The door opens into the living room and the space looks very modern, clean and cosy. It's perfect for a single person or a couple. There is a 2-seater sofa, a small dining table with four chairs, a small TV and another small table. There is a window that looks out onto the ground floor roof and the houses in the street beyond.
Kitchen
The living room has a small open plan kitchen, but it's very well equipped. There's a 2-ring hob, fridge/freezer, microwave oven, kettle toaster, pots, pans, dishes and cutlery. Tea and coffee were also provided.
Bedroom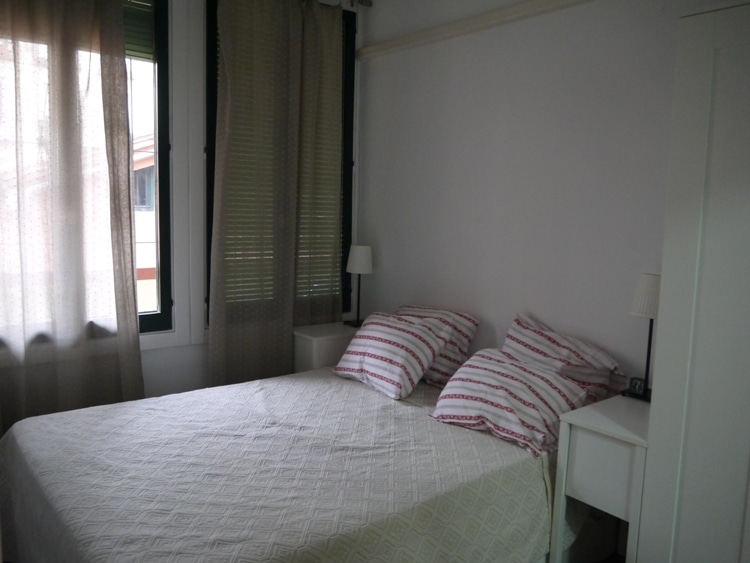 The bedroom had a large and comfortable double bed, with large wardrobe. There was aircon in the bedroom that cooled the whole apartment quickly once switched on.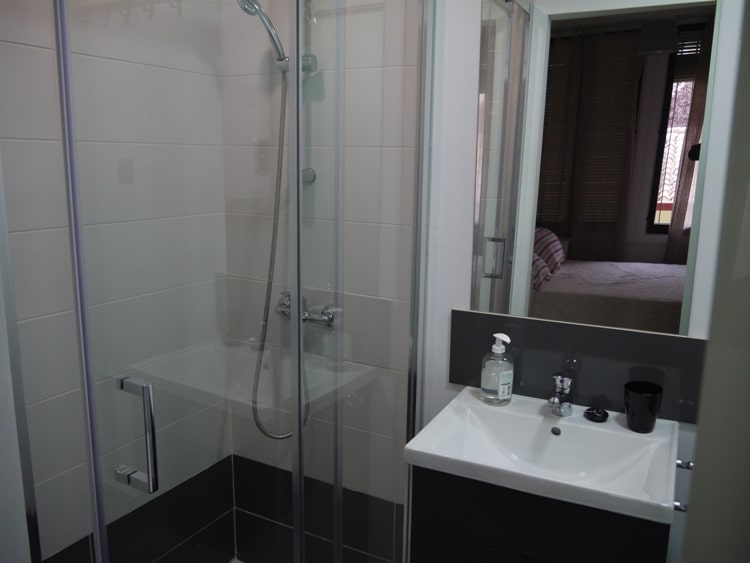 The bathroom was very clean and very modern. There were enough supplies of everything. The small cabinet included small supplies of tissues, cotton buds, aspirin and a few other common medicines. Very handy.
Wifi

During our travels around Western Europe, wifi has been pretty bad, but Spain as proved to be the exception. We had fast wifi in Barcelona and again here in Madrid. At this apartment the speed showed as 19.95 Mbps download and 2.53 Mbps upload. Fantastic.
Location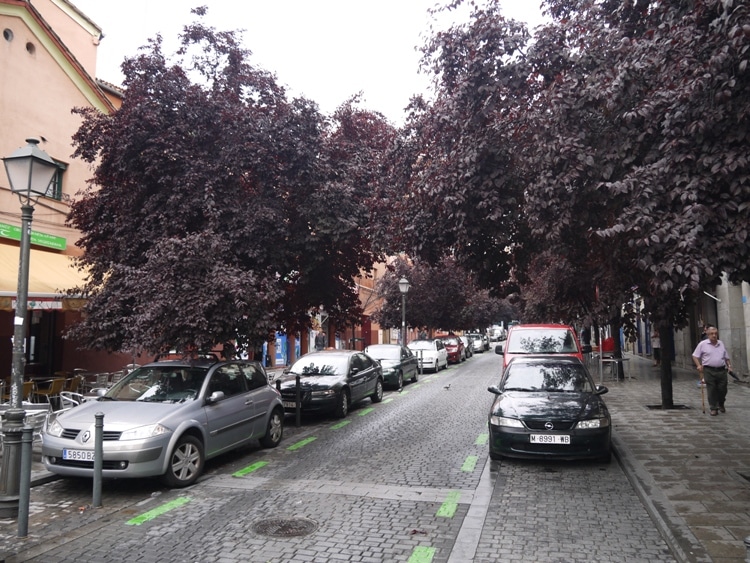 The location is perfect, being very close to two Metro stations – Lavapies (Line 3) and Embajadores (Lines 3 & 5). It's also within walking distance of Madrid Puerta de Atocha train station. All of Madrid's main tourist attractions are within walking distance. The area has become quite trendy, so there are lots of great cafes, bars and restaurants around the area. The apartment is just to the left of the image above.
The Owner
The apartment owner lives in an apartment on the ground floor, so is always available if you need any help. She's very friendly and helpful, and can suggest things to see and do in the area. It makes a real difference when you arrive in a city for the first time to be met by someone so friendly.
How To Book This Apartment
Click here to book Apartment Las Corralas de Servet. It turned out to be much, much better than we expected. For other great apartments and hotels in Madrid, check out Agoda Madrid.