We stayed in Sibenik for two nights at Apartment Luka. This was a fantastic 1-bed apartment in the heart of the old town. It's just a few minutes' walk from the bus station, but we didn't need to walk because the owner came to meet us in his car. He also showed us around the town, which was really great for getting ourselves settled in quickly. Highly recommended. Click here to book Apartment Luka.
The Apartment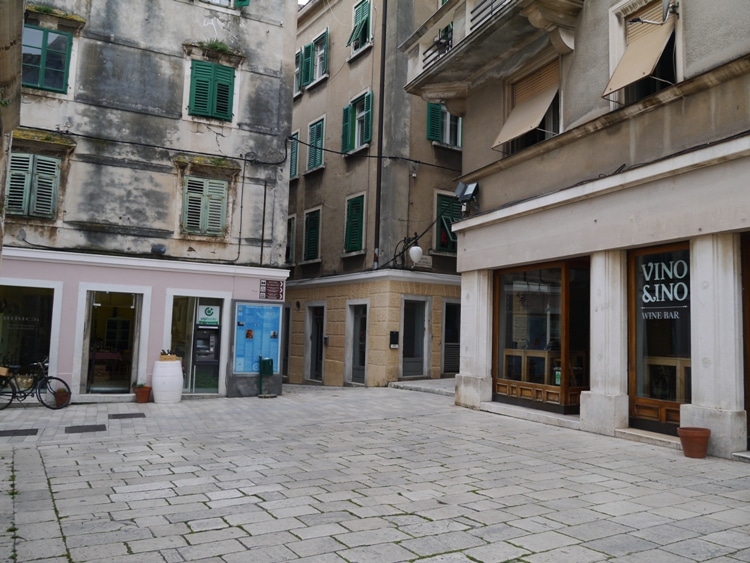 Apartment Luka is on the second floor of the old stone building in the center of the above image. It's in Sibenik's old town, so it's a perfect location. Everything in the town is within walking distance, so it's easy to get round to see everything that the town has to offer.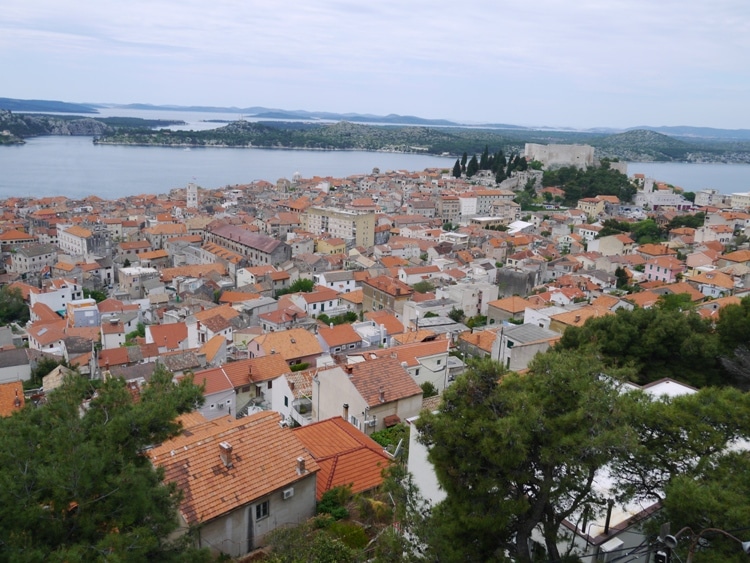 Towards the top left of the above image you can see a church tower sticking up above the surrounding buildings. Apartment Luka is right next to that church.
Bedroom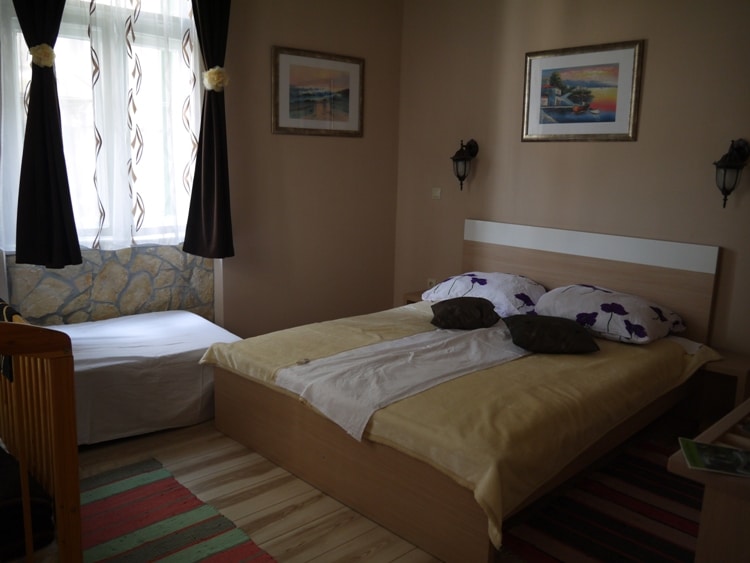 Apartment Luka is a 1-bed apartment, with the bedroom having a double bed, a single bed and a cot. The single bed can be put away to create more space if needed. There is a TV in the corner, but we didn't use it.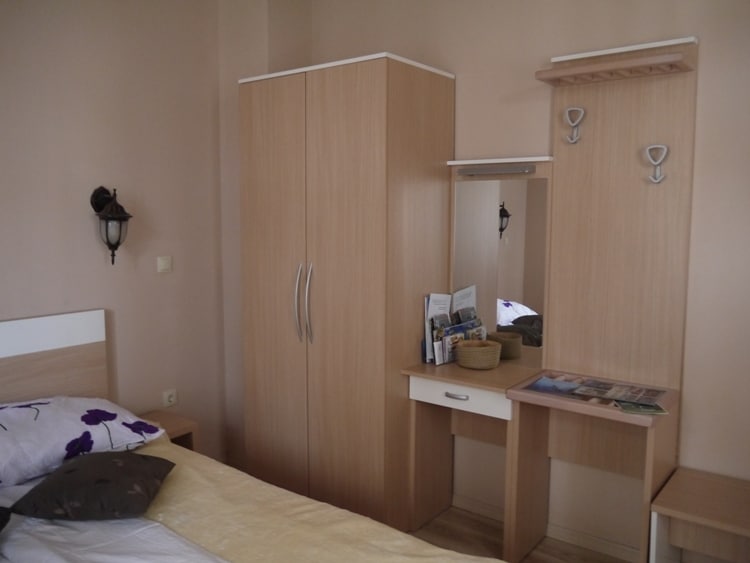 There was a double wardrobe and dressing table. Inside the wardrobe there was an iron and ironing board.
Kitchen
Next to the bedroom there was small kitchen area, that connected to the entrance hall. There was a fridge, microwave oven, kettle, 2-ring hob and all the pots, pans, dishes and cutlery that we needed for our stay.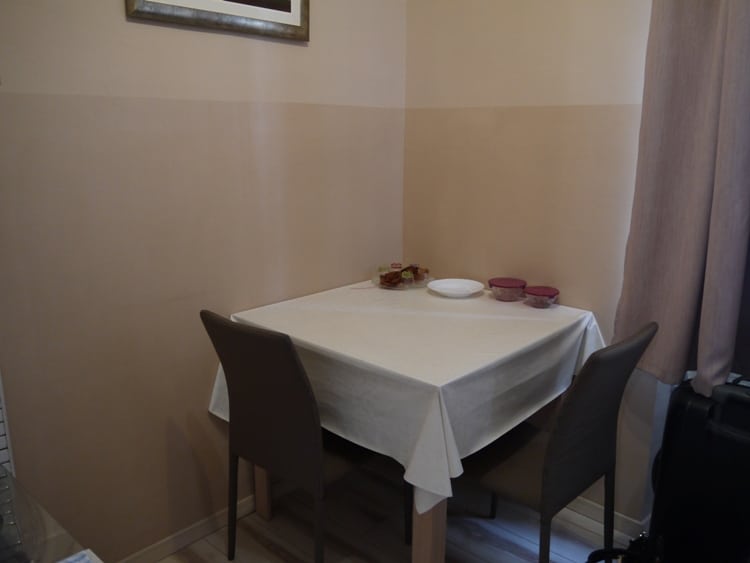 There was also a kitchen table with two chairs. A was a small space but well laid out and perfect for a few days.
Bathroom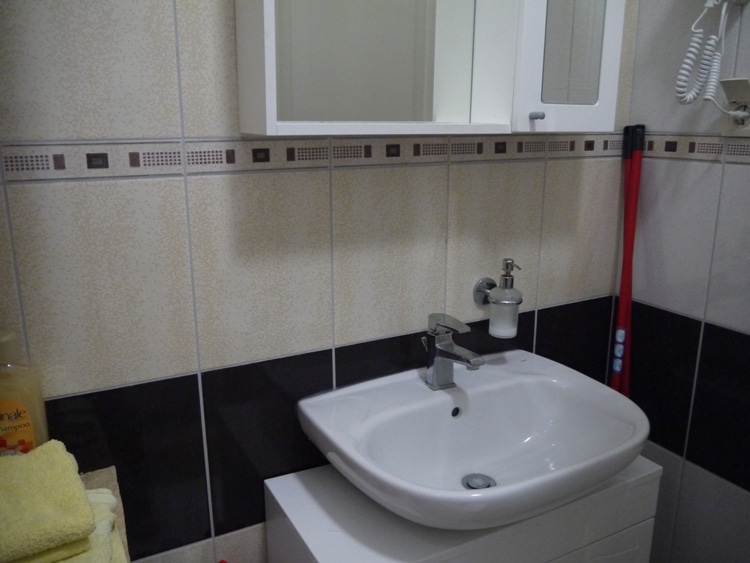 The bathroom was very clean and had supplies of soap and shampoo, plus plenty of towels.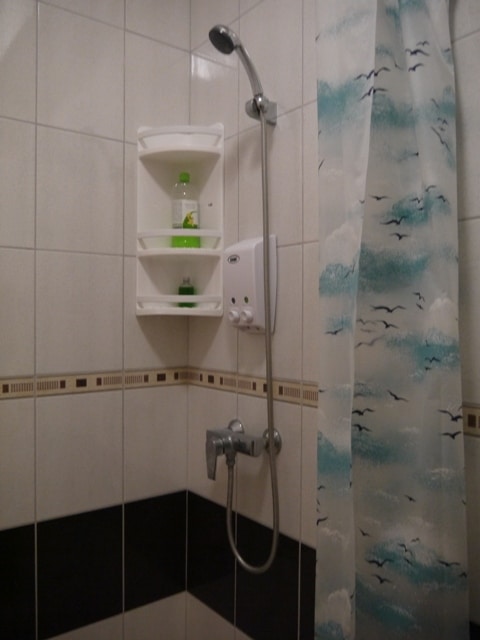 The shower worked well and the water pressure was very good.
Wifi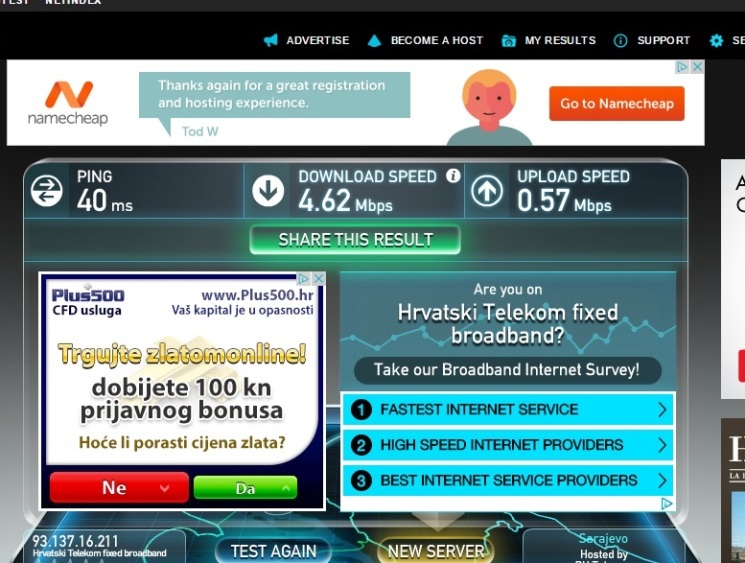 The wifi worked well the whole time we stayed at the apartment, with speeds being similar to everywhere we've stayed in Croatia.
The Host
As already mentioned above, the owner was very helpful. He met us at the bus station when we arrived and spent about 20-30 minutes showing us around the town. This was a great introduction to Sibenik and very helpful indeed. For this alone we'd highly recommend this apartment. But the apartment itself was also great, being centrally located and newly renovated.
How To Book Apartment Luka
Click here to book Apartment Luka. For other hotels and apartments in Sibenik, we recommend Agoda Sibenik.