Apartment Molo Longo was a fantastic apartment that we stayed at for a few nights in Rijeka. It was brand new and we were the first ever guests. Not only did it have glass stairs and a bedroom with a glass floor, but also the fastest wifi we've had during our three months in Europe. Highly recommended. Click here to book this apartment.
Living Room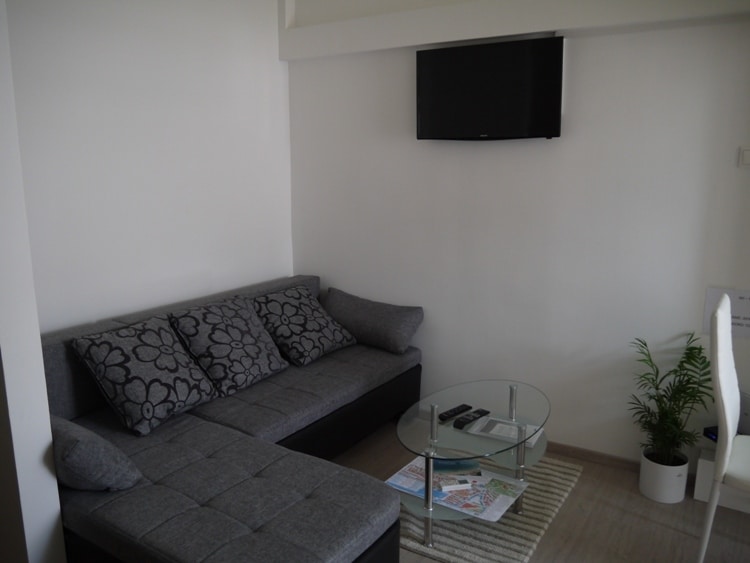 The apartment is right next to the bus station, so when you arrive at the front door your expectations are quite low. But when we first walked into the apartment we were very impressed indeed. The owners have renovated the apartment to a very high standard and made excellent use of the space. Above you can see the large L-shaped sofa that can also be converted to a bed.
Kitchen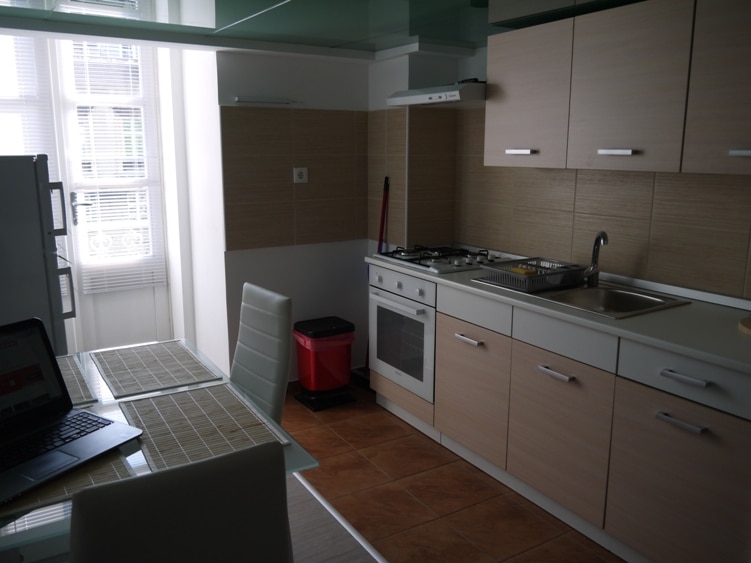 Ahead of the sofa is the kitchen area. It has a gas stove and electric oven, as well as plenty of pots, pans, dishes and cutlery.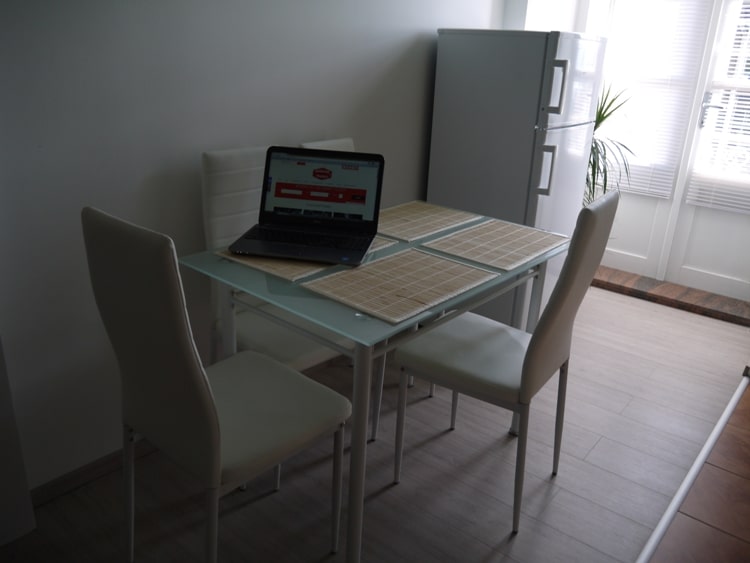 The kitchen had a dining table and four chairs – a very handy place to catch up on some work.
Balcony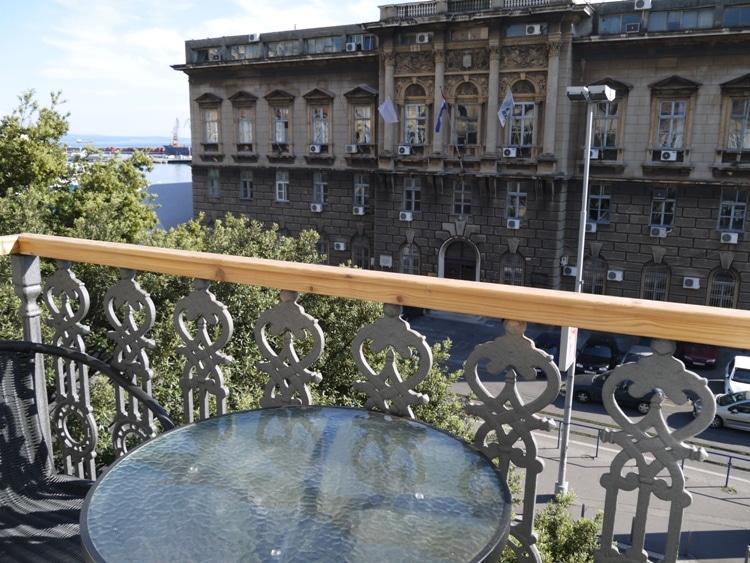 Next to the kitchen there was a balcony that looked out onto a lovely old building, as well as the docks next to it. There was a table and two chairs on the balcony.
Bathroom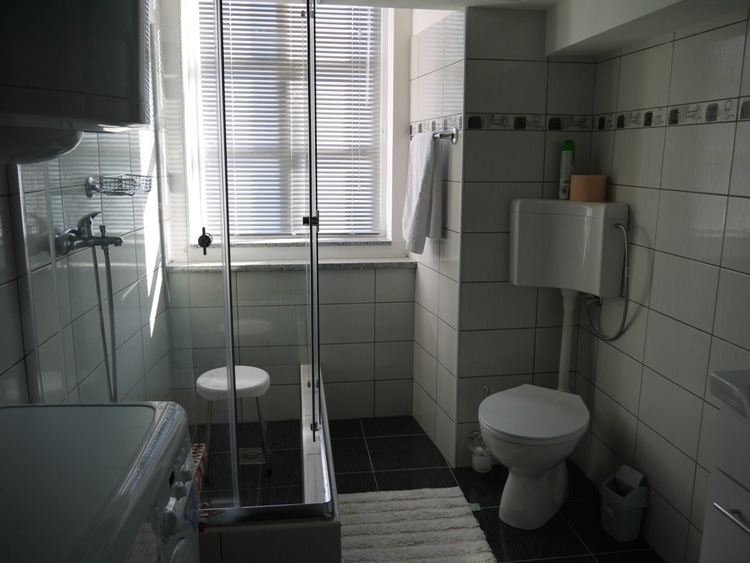 The bathroom was large and superbly renovated. The shower area was very large and there was also a washing machine, which enabled us to catch up on our laundry.
Bedroom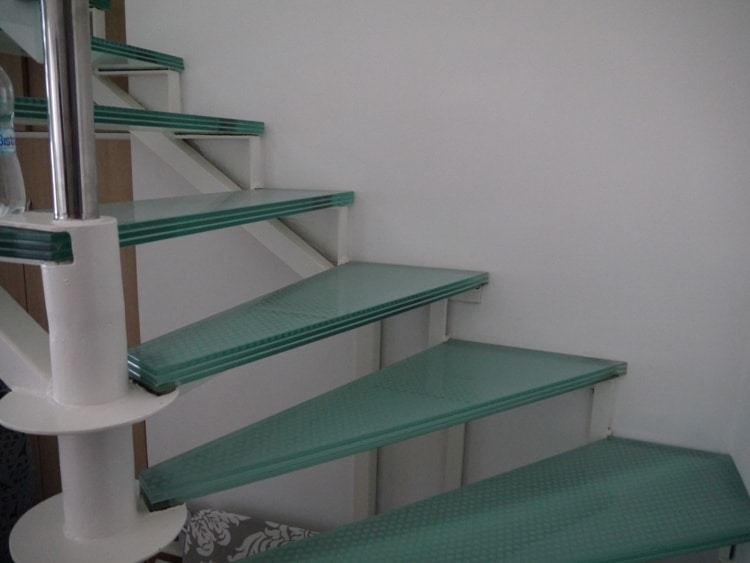 The glass stairs leading up to the bedroom made the apartment look very modern indeed.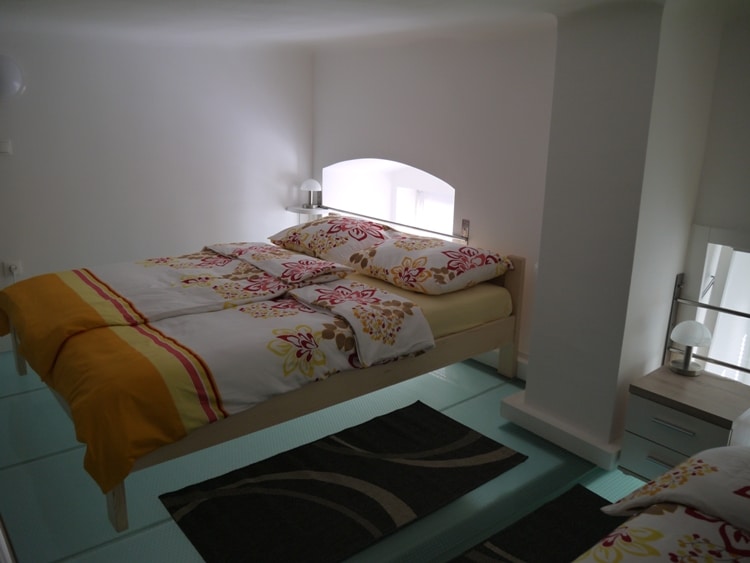 At the top of the stairs was the bedroom area, which was on a glass platform above the kitchen and bathroom. It looked fantastic. It's the first time we've stayed in an apartment with a glass floor. The bedroom had both a double and a single bed.
Wifi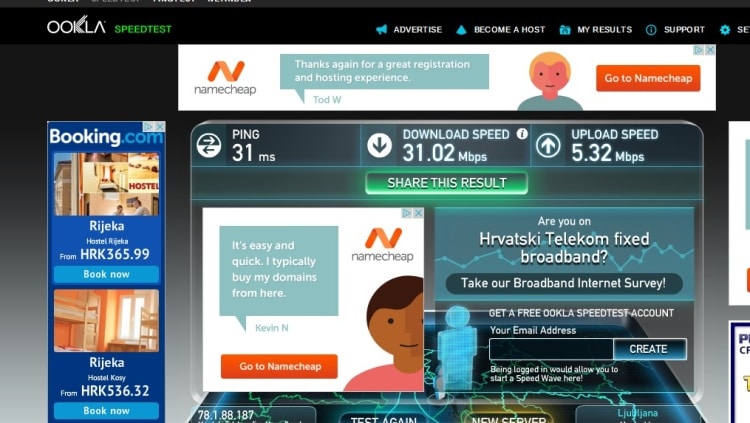 The wifi was among the fastest we've had in Europe and six times faster than other places we've stayed at in Croatia. When we tested the speed it showed at over 31 Mbps download and over 5 Mbps upload.
Location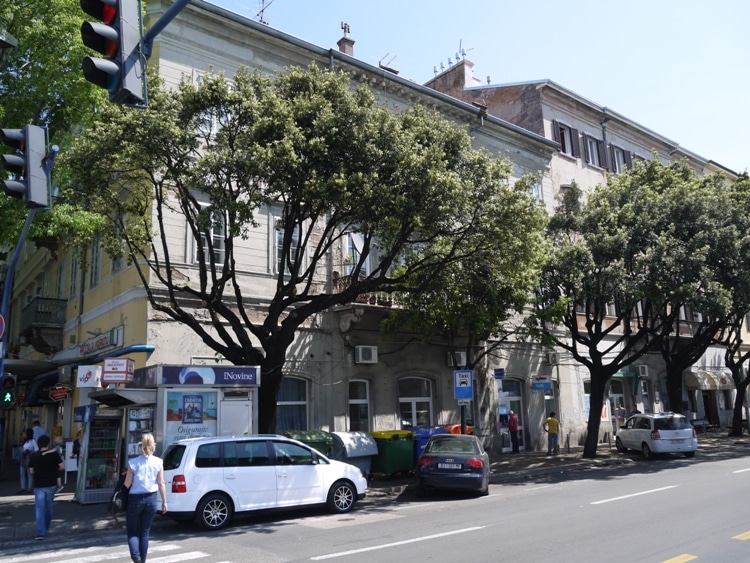 The apartment entrance is right next to the bus station, but it's on the third floor at the back, so faces the sea. The apartment is on the second floor of the above building. The bus station is to the left of the building. The apartment and bus station are in the city center, so you're perfectly located. Rijeka train station is 600 meters away.
How To Book Apartment Molo Longo
Click here to book this apartment. For other great apartments and hotels in Rijeka, see either Rijeka via Booking.com or Agoda Rijeka.