For our two nights in Budva we stayed at a 2-bed apartment about a 10-15 minute walk from the old town. The walk into town is along one road so it's easy to find your way. You can also walk along the beach to the old town.
Living Room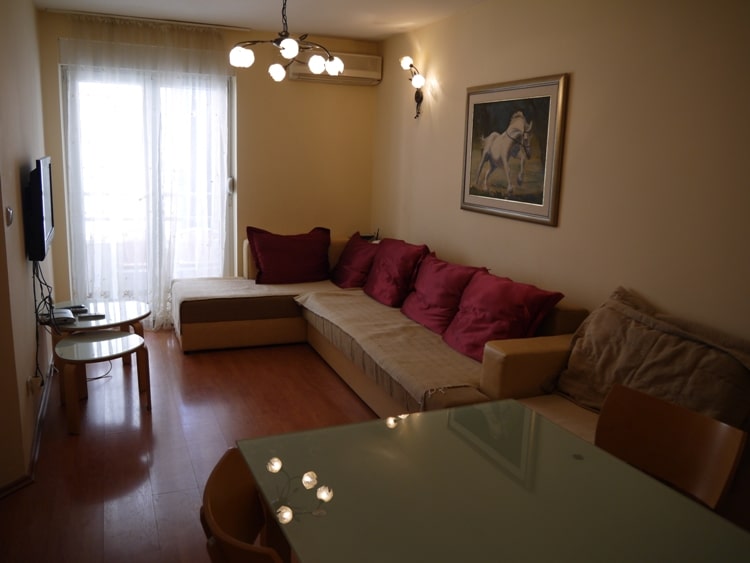 The living room was a good size, with large corner settee, large flat screen TV, dining table and open plan kitchen. There was a balcony, but the view was just of the apartments next door.
Kitchen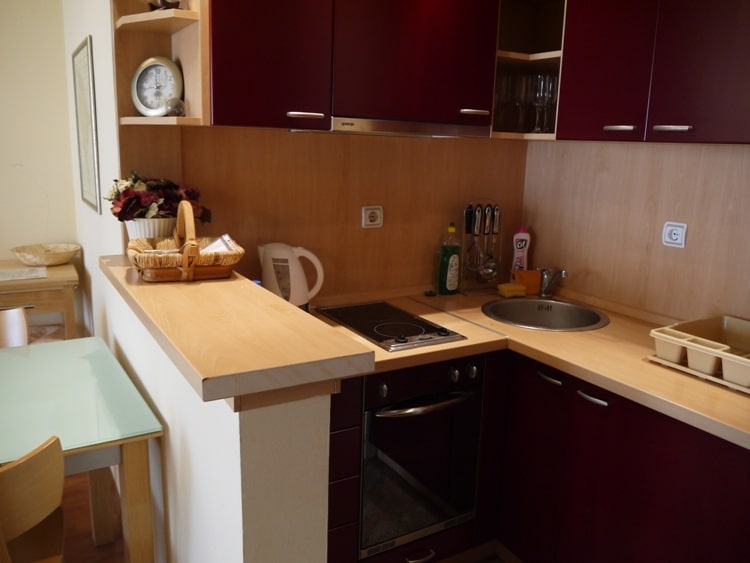 The kitchen had a 2-ring hob, oven, fridge, kettle, pots and pans, dishes and cutlery. We had everything we needed, although we only made a few snacks.
Bedroom 1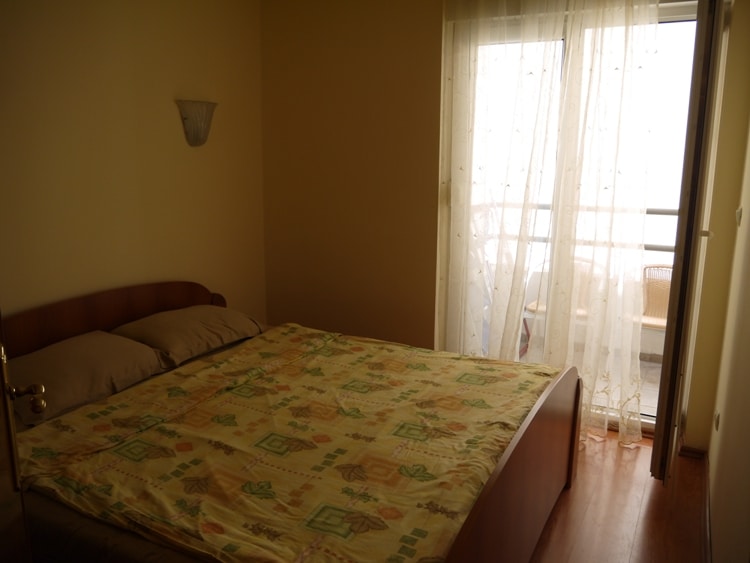 The bedroom was fairly small and just had a double bed and wardrobe. There were lots of extra towels and blankets stored in the wardrobe. The bedroom door opened onto the same balcony as the living room. Both rooms had shutters on the windows.
Bedroom 2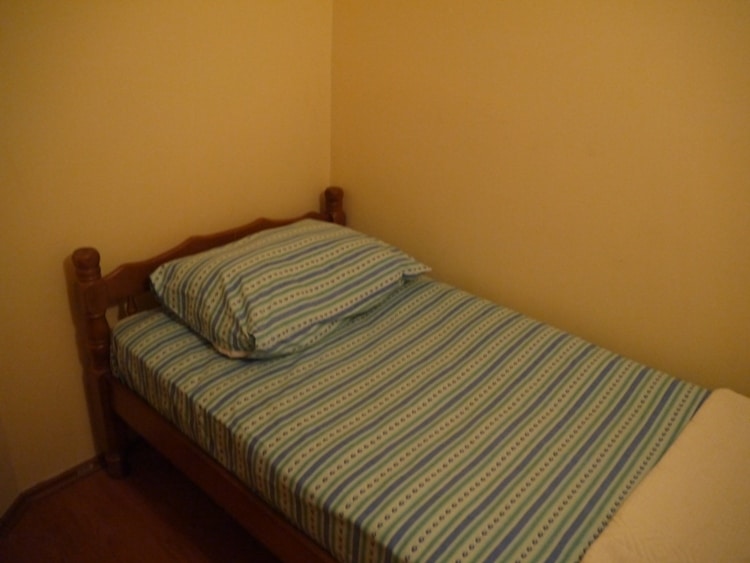 Bedroom 2 was tiny and only had a single bed. We only used it to store our luggage.
Bathroom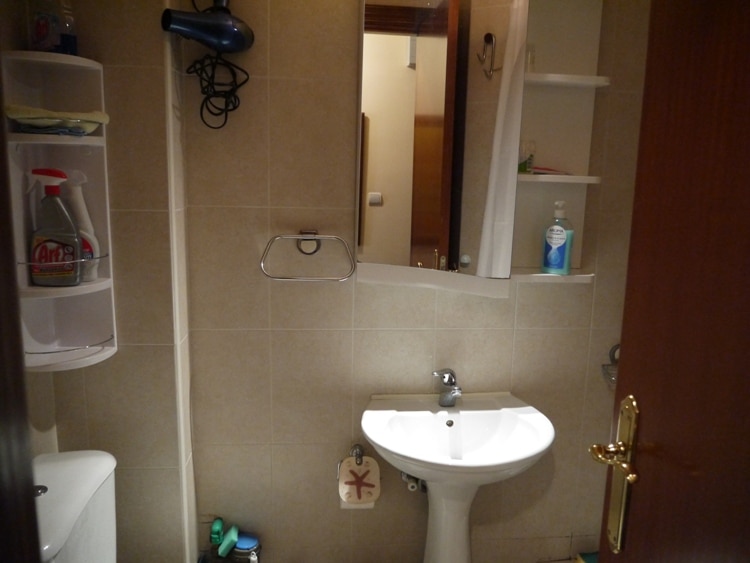 The bathroom was clean, although it felt a little dated. The shower tray should probably be replaced, as it's really showing its age. There was a washing machine in the bathroom.
Balcony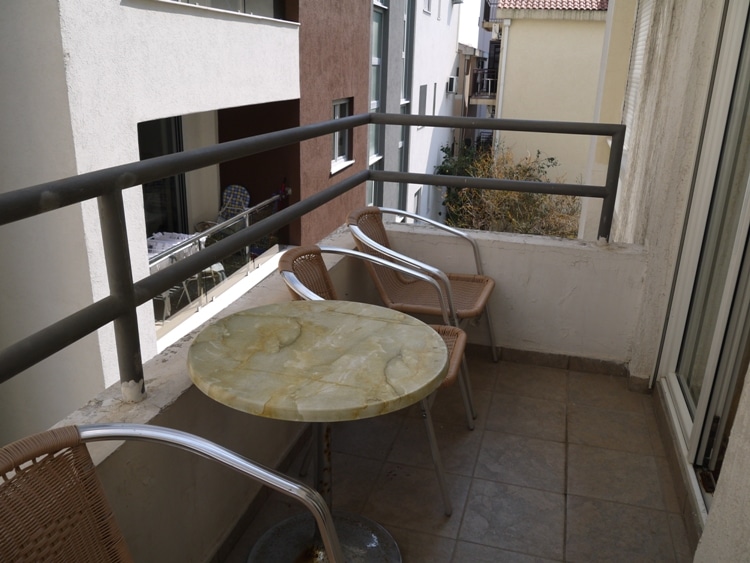 There was a balcony that could be accessed from both the living room and main bedroom. It was overlooked by other balconies that were uncomfortably close.
Wifi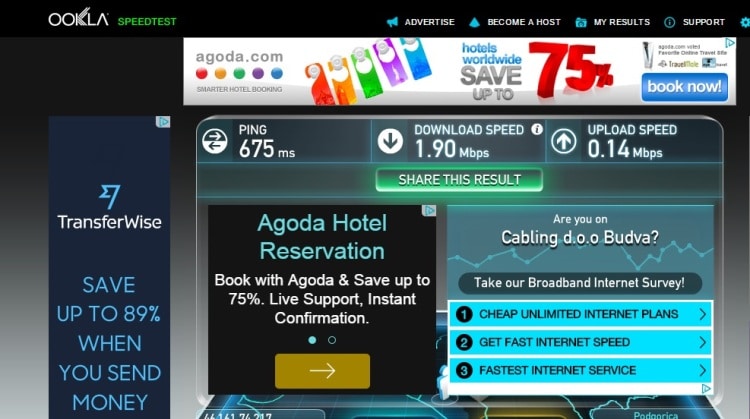 The wifi at the apartment was stable, though a little slow. When tested it showed a download speed of 1.90 Mbps and an upload speed of 0.14 Mbps.
Location
The apartment was located around a 10-15 minute walk from the old town. We thought it was closer because the Agoda booking page for this apartment also shows other apartments from the same company. The reviews are a mixture of these apartments, so it's not clear which apartment is being reviewed. The Mediteranska location is better, and that's what we thought we'd booked. Other reviews also report confusion over the location. This apartment is located at Trg Slobode bb Square. The apartment is good value for money though.
How To Book This Apartment
Click here to book an apartment here. For more apartments and hotels in the area, check out Agoda Budva.