The lease on our condo in Bangkok is up at the beginning of April, and we don't go to Europe until later in the year, so we have some spare time to travel in between. We've been having a think about where to go, and Australia has started to seem like a very good idea. Miu has never been, and I've only been once – over ten years ago. So it would be a great place for us to visit. These would be our five must-see places.
Sydney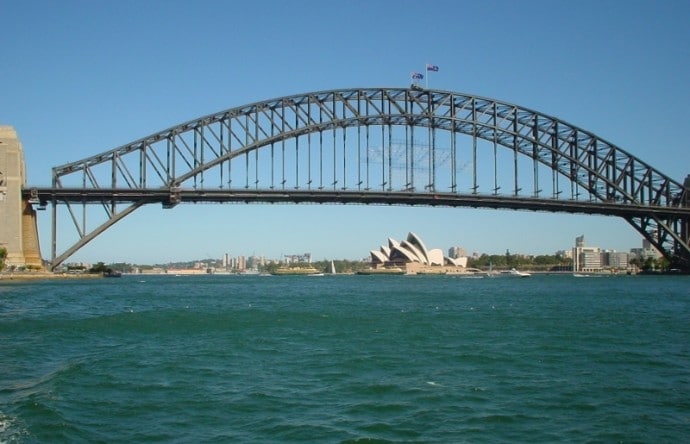 I almost always take my vacations in big cities, and Sydney is among the best in the world. I really loved it there last time, so I hope it hasn't changed too much. One thing that I didn't do last time that we would like to do this time is to climb Sydney Harbour Bridge. This costs from $AU200 upwards depending on time of day. You aren't allowed to take cameras on the climb though, which is a bit disappointing.
I'm also looking forward to going back to eat at my favorite veggie restaurant – Bodhi in the Park, which is located in Cook & Phillip Park. They serve delicious vegan yum cha, and have outdoor seating overlooking the park.
Uluru
I visited Uluru last time and really want to visit it again. This is a place that almost every visitor to Australia has on their list. Uluru is a sacred place to the Aboriginal owners, and they would prefer that people don't climb there, so I think we should respect that. But there is a better way to see it close it up, and that's by taking a helicopter tour, which is what I did last time. The image above was shot from the helicopter. Uluru is an amazing site from ground level, but from a helicopter it's even better.
It's also possible to have dinner in the desert, with a view of Uluru. For this, you are driven out into the desert where dinner tables are set up under the stars. It's a great experience.
Great Barrier Reef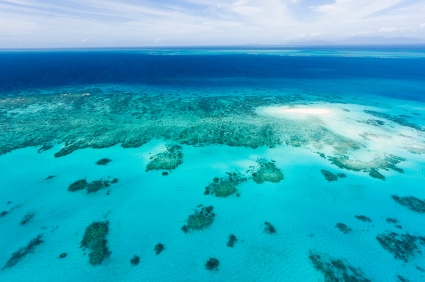 And what trip to Australia would be complete without seeing the Great Barrier Reef. Most trips here take off from Cairns, in the far north of Queensland. This was something that I saw last time and that I'd like to see again. You'll get the best experience if you book a private tour with just a few people, as you'll be taken away from the main sites where most tourists end up.
Byron Bay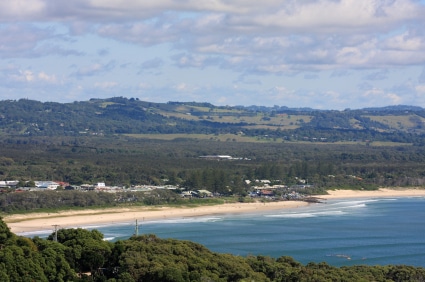 I usually prefer to spend time in large cities than smaller towns, but when I visited Byron Bay I didn't want to leave. Even though it's a fairly small town, it's very lively and has plenty to see and do. As it's right next to the sea, it's also a very relaxing place. This is where I had my very first surfing lessons, although I was more off the board than on it. But I did manage to catch a few waves.
I think most of our time in Australia would be split between Sydney and Byron Bay, with a few days in the other places.
Daintree National Park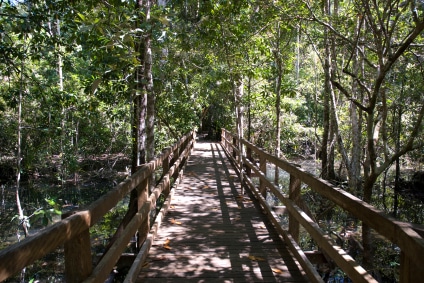 Daintree National Park is only 100 km from Cairns, so can be visited before or after the Great Barrier Reef. This national park was added to the World Heritage List in 1988. This is Australia's largest rainforest, and contains a large percentage of its wildlife, including crocodiles, marsupials, frogs and over 20% of Australia's native bird species.
Did we miss any places that you think we should add to our list? Let us know below, and we'll check them out.
Hotels In Australia
For some great hotels in Australia, why not head on over to Agoda.com, our favorite hotel booking website.