For our first ever visit to Vientiane we opted for an Executive Suite at Executive Suite at AV Hotel. The hotel is on the eastern side of Rue Samsenthai near the junction with Avenue Lane Xang, so it's fairly to easy to walk to the attractios at that side of town – COPE Visitor Center, That Dam, Putuxai & Putuxai Park, and Pha That Luang.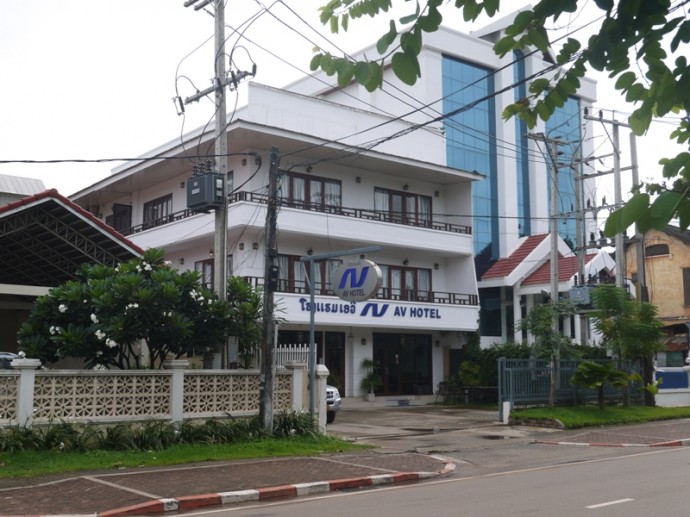 AV Hotel is a 32-room hotel that is great value for money compared to many other hotels in Vientiane. We paid around $50 per night for an Executive Suite, which was around 45 sqm.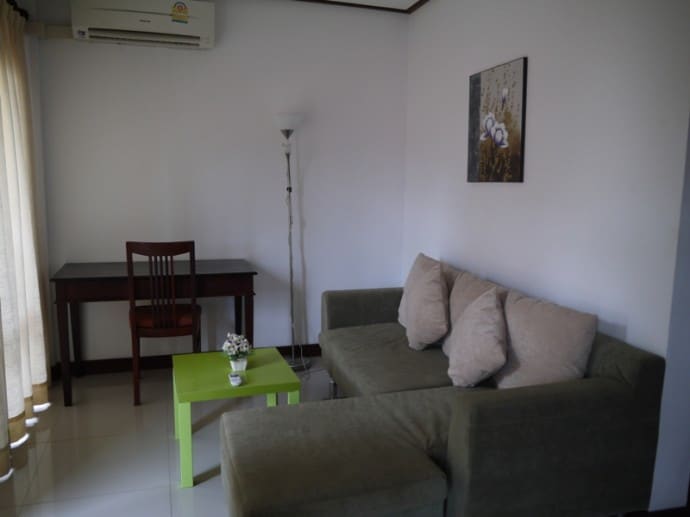 When you enter the room you have the sitting area that has sofa, coffee table and desk and chair.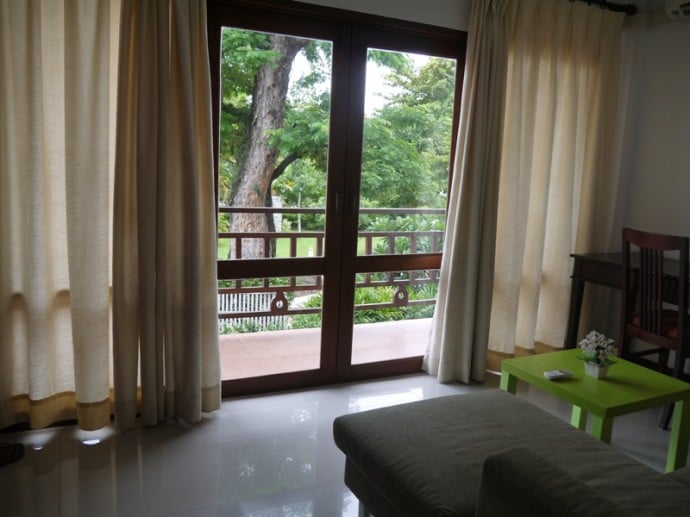 The sitting area has French doors and looks out over the gardens of the property next door.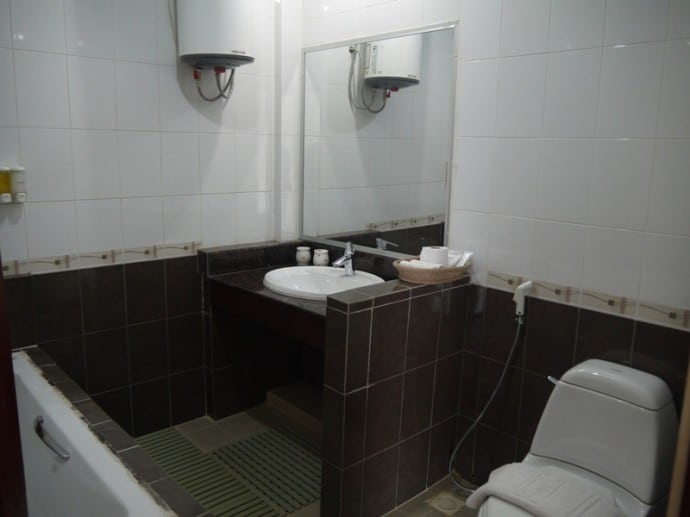 The bathroom was a good size and had all the essentials.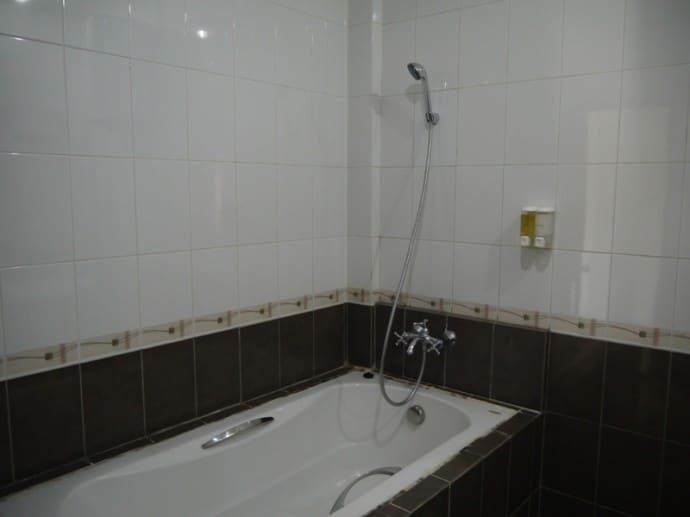 What we didn't like about the bathroom was the fact that it had a bath rather then a shower cubicle. You had to stand in the bath to take a shower, and as there wasn't a shower curtain, the bathroom got slightly flooded every day.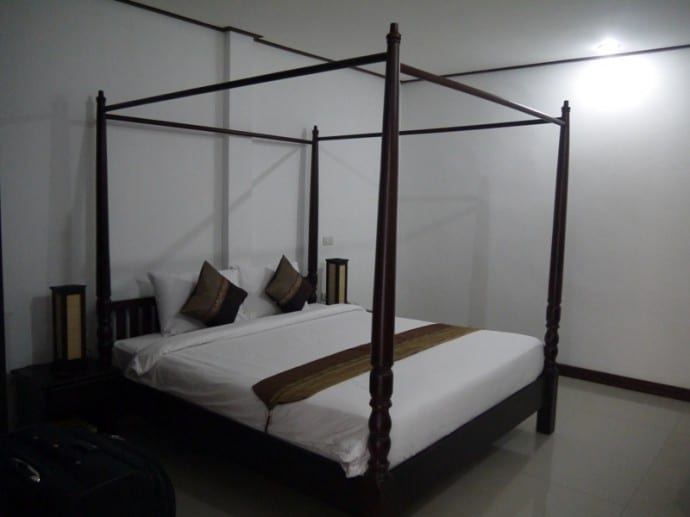 The bedroom had a four-poster bed that was quite comfortable, and the room was also fairly spacious. There was both a fridge and kettle in the room.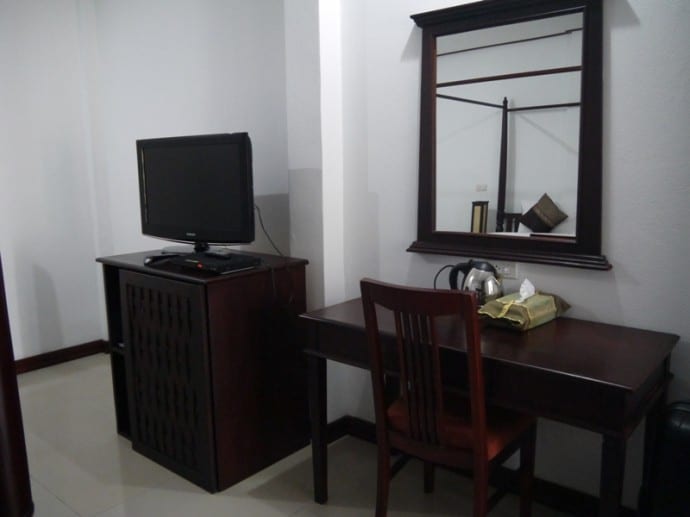 Wifi worked fairly well, although it was a little slow, as seems to be the case all over Laos. When I tested the speed it showed as 0.73 Mbps download and 0.49 Mbps upload.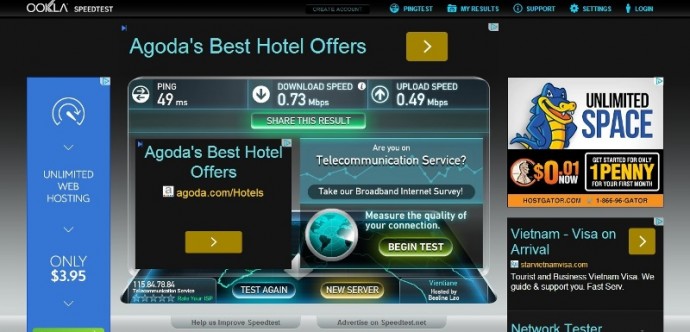 There was a buffet breakfast but not much choice. It was adequate but not great. The coffee was good though.
All in all I think this is a great hotel to spend a couple of nights at. We'd definitely stay here again.
Video Of Executive Suite At AV Hotel, Vientiane
Hotels In Vientiane
Click here to book a room at AV Hotel.
For other hotels is Vientiane, check out Agoda Vientiane Hotels.