The first stop on our travels was at Ayutthaya, the ancient capital of Thailand. We stayed at Baan Are Gong Riverside Guest House. This was a great place stay, especially the location, as it was just a two minute walk from the train station. The room was very basic, but was fine for a two-day stay, especially as we spent most of the time outside the room. Click here to book a room at Baan Are Gong.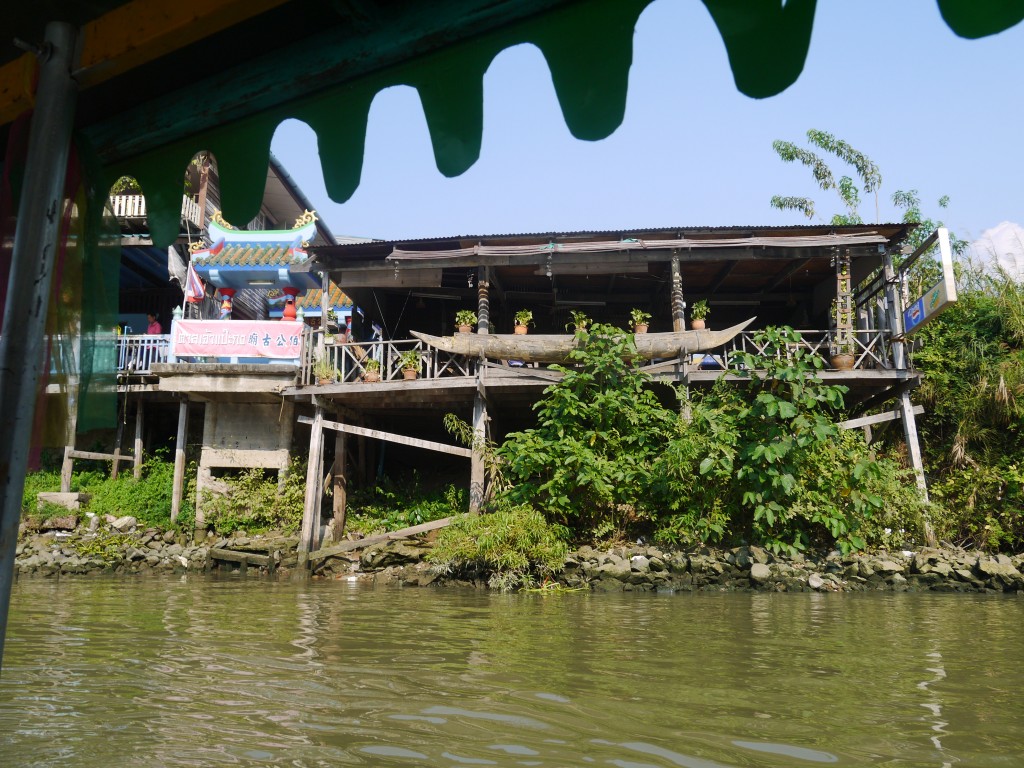 The guesthouse has English speaking staff that are very helpful, and they can arrange boat tours, tuk tuks, and scooter and bicycle hire for you. We took one of their 2-3 hour boats tours on our first day, and had a very relaxing time. They also have a large restaurant that is attached to the guesthouse, that overlooks the river.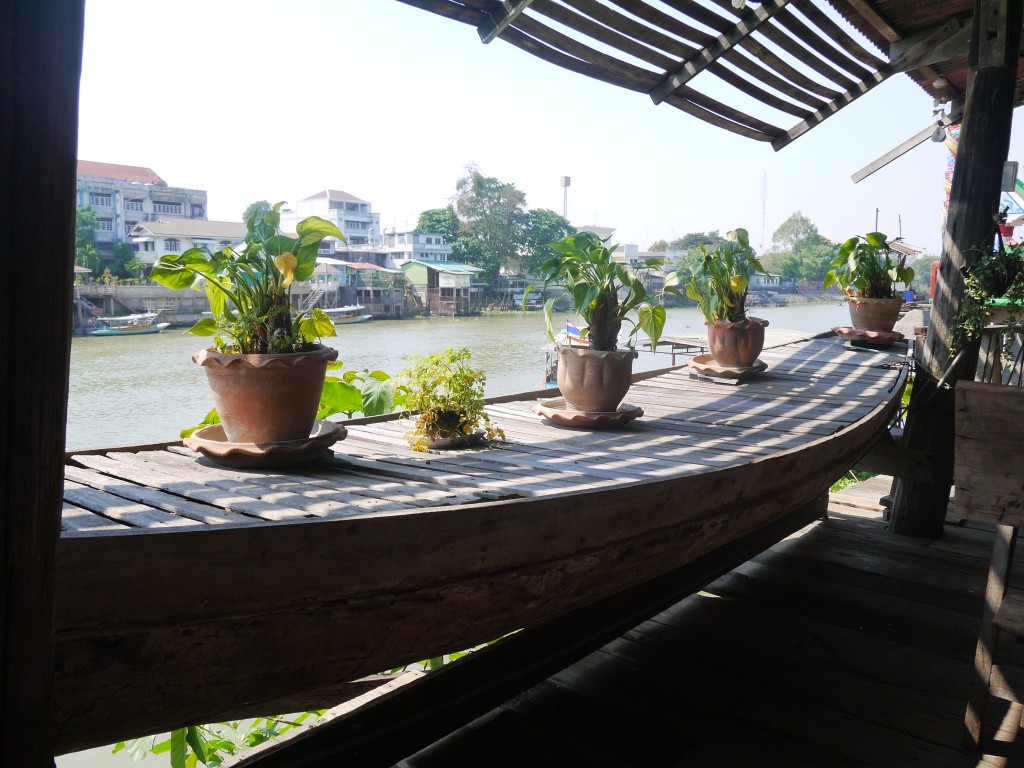 A bonus for me, was that the restaurant had a good vegetarian section to their fairly extensive menu. Prices were pretty reasonable as well. For lunch I has Tom Jued Tao-Hu, which is glass noodles and tofu with vegetables in clear soup. For dinner I had red curry, which was excellent. And it was great to sit and eat at a table overlooking the river – very relaxing.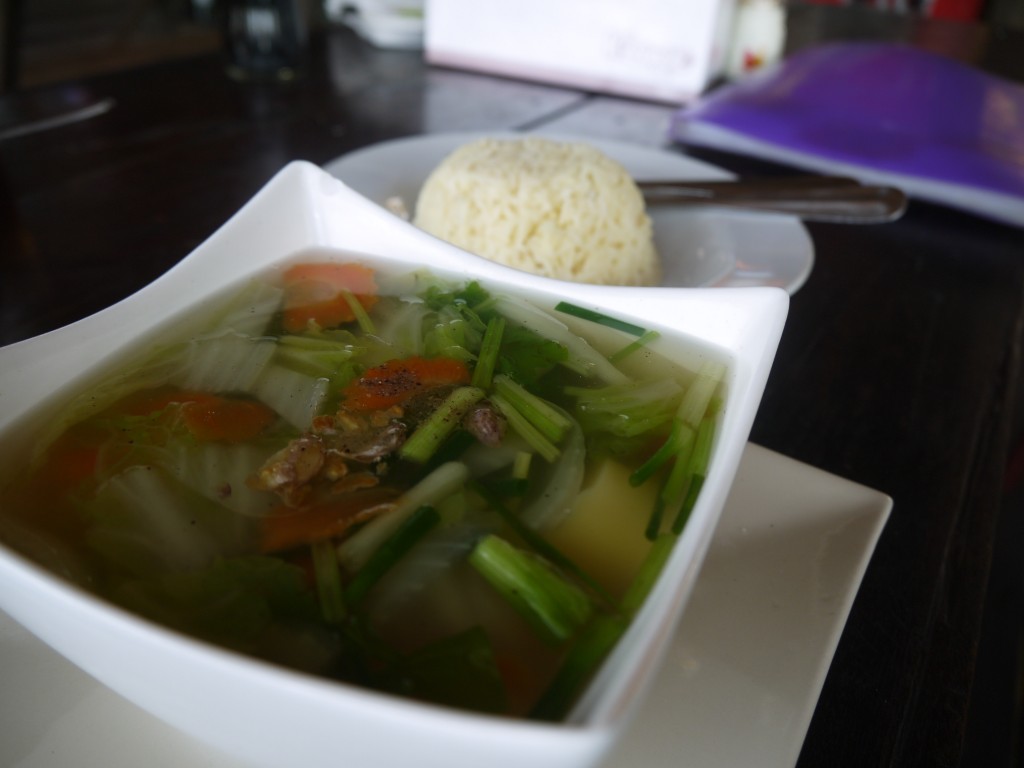 Another bonus was that the free wifi was super-fast. I tested the speed in the evening, at it was over 16 Mbps, which is very good for Thailand. The fastest speed I ever had in Bangkok was a mere 10 Mbps.
The room, which had aircon, cost around 500 baht a night (£10, $15), which is pretty reasonable. There are rooms with just fans available for less. We booked the room via Agoda.
Hotels In Ayutthaya
Click here to book Baan Are Gong, or click the link below to book any other hotel In Ayutthaya.