For our next couple of days in Bangkok, we opted to stay at Baan Silom Soi 3 Boutique Hotel. This hotel is just 2-minutes walk from the first condo I rented when I moved to Bangkok over three years ago. So I know this area very well, and it certainly has a lot to offer, as everything you need is within walking distance. Click here to book Baan Silom Soi 3 Boutique Hotel via Agoda.
We stayed in a Superior Room, and this was very spacious indeed. As well as a very large double bed, it had two chairs, a small table, a large fridge, TV, safety deposit box, wardrobe and separate shelves. The aircon worked very well, and the wifi was really fast. When I test it, it was around 12-15 Mbps download, and 1 Mbps upload. This is the fastest internet we've had since we were in Chiang Mai almost 6 months ago.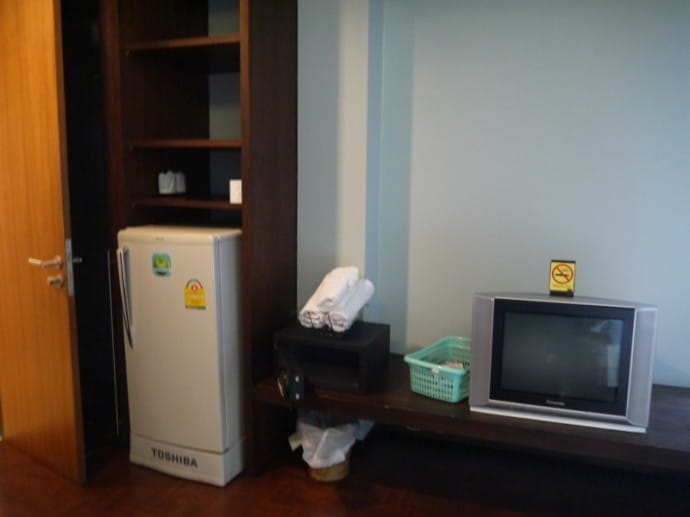 Two free bottles of water were provided every day, and there was hot water available in the lobby, along with some free snacks and small bananas. The bananas were picked from the tree growing in the grounds of the hotel.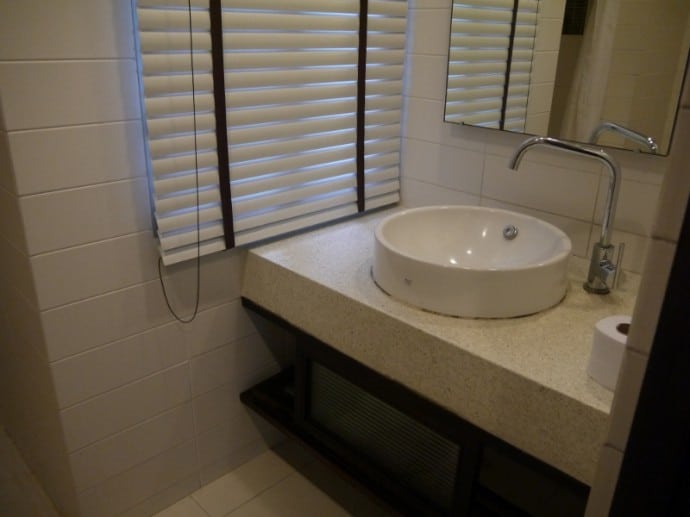 Many hotel bathrooms don't have windows, but this one did, which makes a nice change. I much prefer to have natural light in the bathroom, as it makes it seem a much brighter place.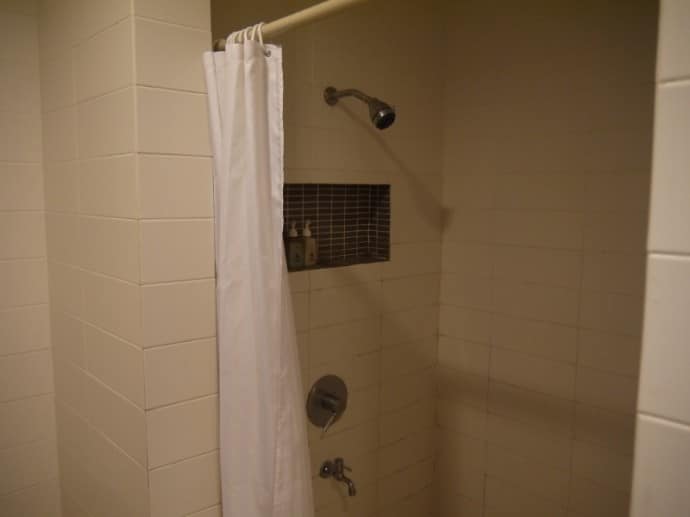 The shower area was fairly big, and the shower work well. It was a real pleasure having a shower in such a big space.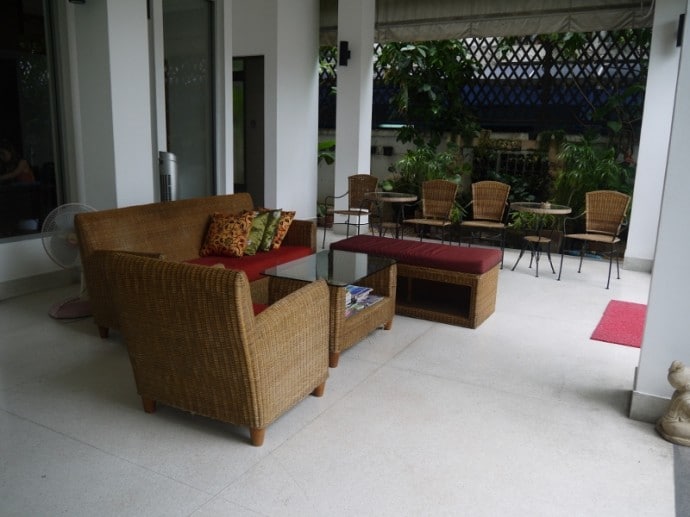 The area directly in front of the hotel has a nice seating area where you can sit and relax.
There is parking here for around 8 cars.
Location
This hotel is in a great location, as it's only 2 minutes' walk to Silom Road, which is where you'll find almost everything you need – restaurants, bars, clubs, night market, street food. As well of all these things, there is also a supermarket (Villa Market)  just behind the hotel in Trinity Complex. Next to the supermarket there are a few restaurants and a small mall selling mostly fashion items. The lane next to Trinity Complex also has a very popular street market that's open Monday to Friday. Turn left as you leave the hotel, then left again down the small lane about 20 meters along Soi Pipat. That lane is part of the market area, but the main market is at the end of the lane. Turn left at the end of the lane, and Trinity Complex (and Villa Market) will be directly in front of you.
Vegetarian Lunchtime Food
If you're a vegetarian, then check out Tien Sin, which is a lunchtime place just 2-3 minutes' walk from the hotel. Leave the hotel and turn right into Soi Pipat, walk for about 30 meters, then turn left into Soi Pipat 2, then walk another 30 meters and turn into the very small lane. Tien Sin will be right in front of you. It's only open at lunchtimes during the week, and they have a big yellow sign on Soi Pipat 2 pointing to the stall, so you should be able to find it easily enough. See Vegetarian Silom for more veggie places in the Silom area.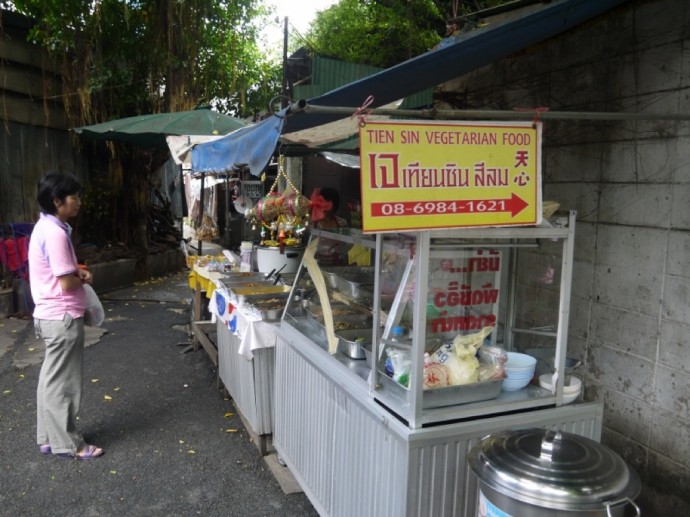 Videos Of Baan Silom Soi 3 Boutique Hotel
Hotels In Silom, Bangkok
Click here to book Baan Silom Soi 3 Boutique Hotel via Agoda.