Banana Family Park is a vegetarian food court located in Bangkok's Ari district. This is a very large space just a couple of minutes walk from Ari BTS and is somewhere we visit fairly often. The food here is amazing, and there are separate shops selling Japanese, Vietnamese, Italian and Thai food.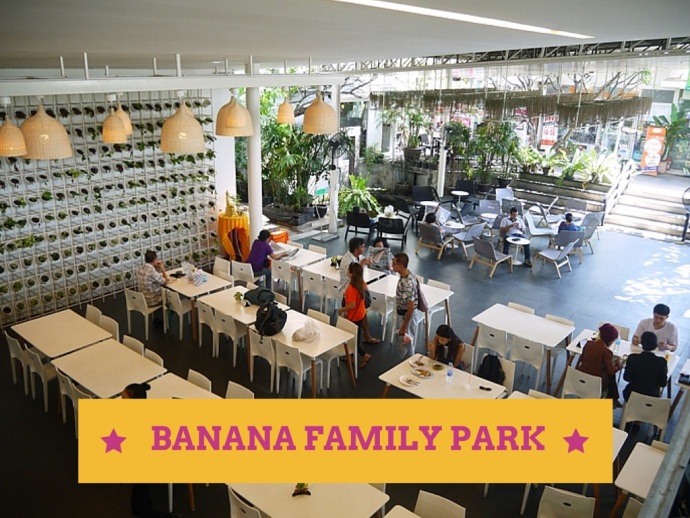 As you can see from the image above, this is quite a large space, with plenty of seating. There is also additional seating upstairs, from where this photo was taken.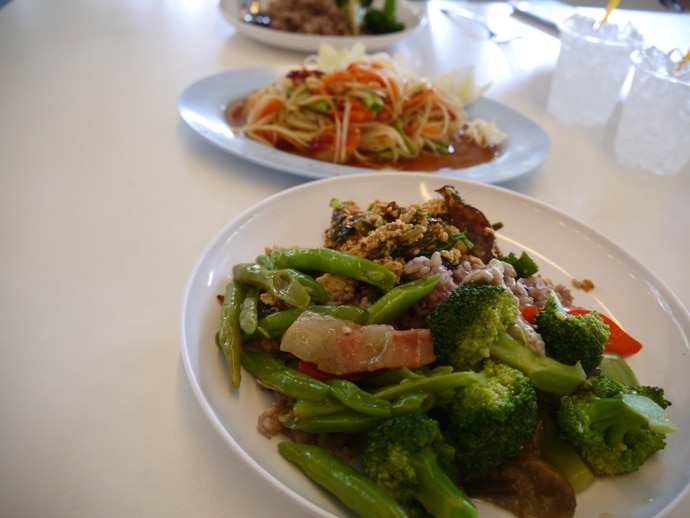 The food here is excellent and also very reasonably priced. The three dishes above cost 115 baht (under $4). It goes without saying that many vegetarians head to Ari just to eat here, but it's also interesting that most customers are meat eaters. The food here is just so tasty and so diverse that there's something for everyone. All the food is vegetarian, with the vast majority being vegan. We were told that the only non-vegan item they use is egg.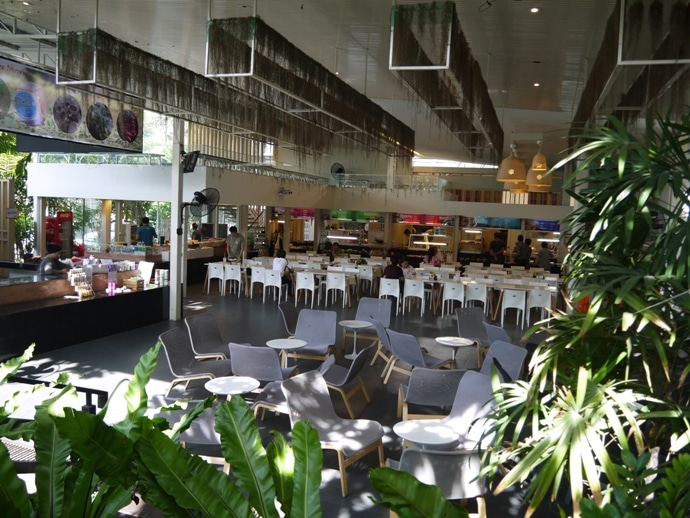 In the image above you'll see that the food shops are lined along the back of the food court. Just walk along and choose what you want to eat. Sometimes you need to buy coupons from a stall on the right and pay with those, but other times you just pay cash. Like many food courts in Thailand, you buy the coupons, exchange them for food and then get a refund at the end for any unused coupons.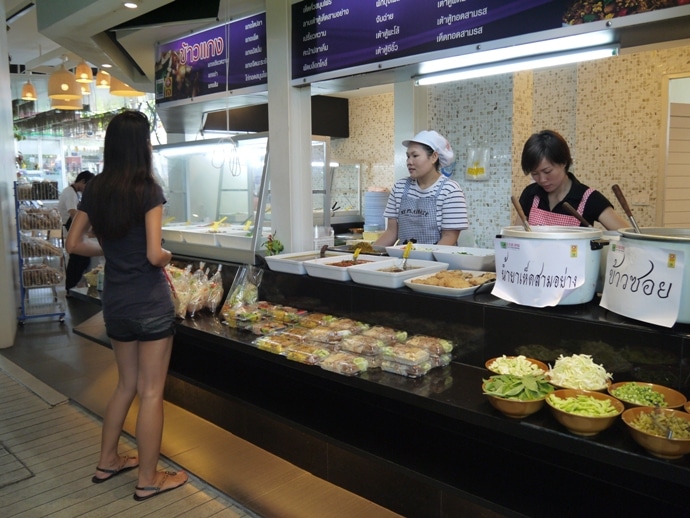 The Thai shop at the right hand side has the largest selection and this is where I usually head for. I do sometimes opt for Japanese or Vietnamese food though.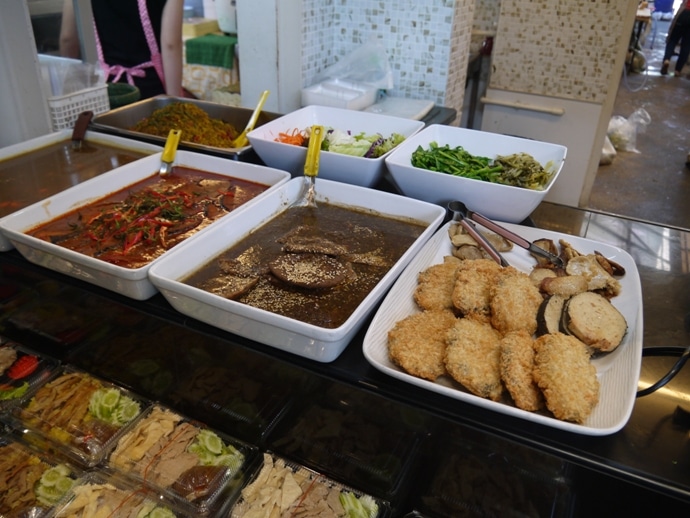 As well as the food court there is also a health food store near the entrance, a cafe, a couple of massage shops and a few other small stores.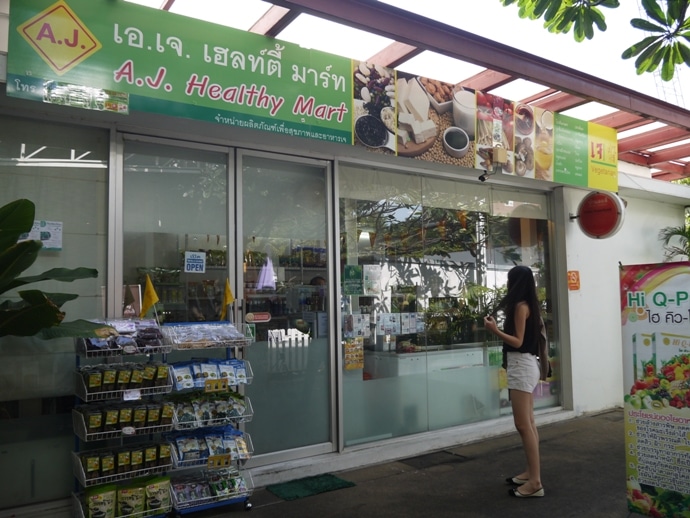 How To Get To Banana Family Park Vegetarian
This is very easy to get to because it's only a couple of minutes walk from Ari BTS station. Take exit 1 and walk straight ahead towards the Esso petrol station. Just next to it you'll see the sign for Banana Family Park.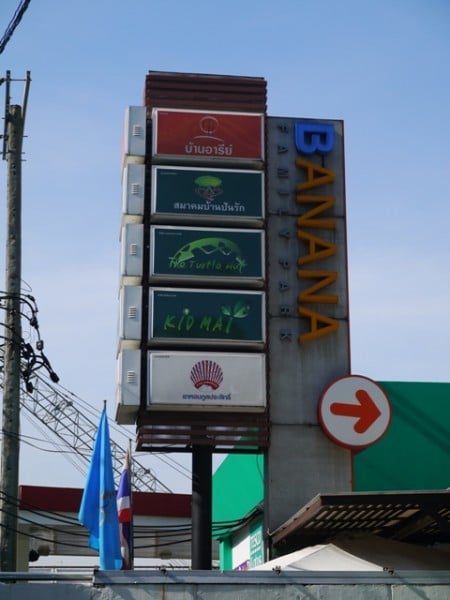 Once you see the above sign, turn into the small alleyway that has lots of small stalls. The food court is located right at the end.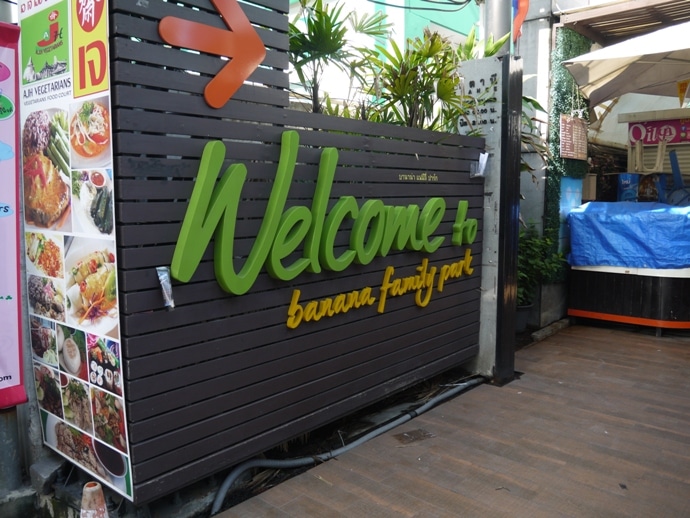 Opening Hours
Banana Family Park is open from 07:00 until 14:30 every day.
Hotels In Bangkok
If you're planning to come to Bangkok, be sure to check out the great range of hotels at Agoda.