A visit to Bangkok Snake Farm is great fun, especially if you have kids with you. But you don't need children, as it is a great place for adults to visit as well. Bangkok Snake Farm was the second snake farm in the world to be built, the first being in Sao Paulo, Brazil.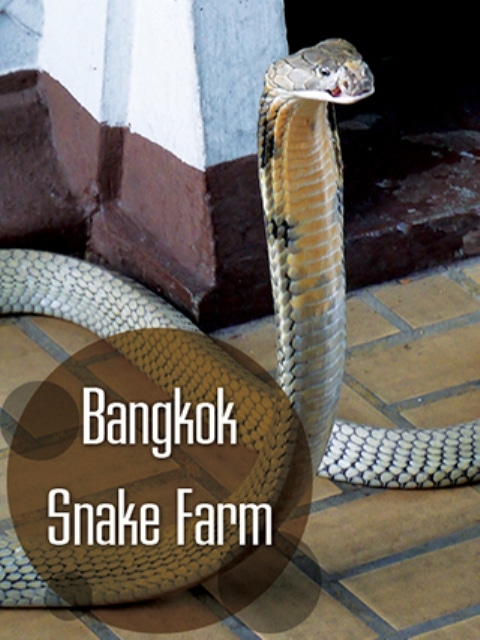 This is a working snake farm where they breed snakes in order to extract venom for anti-venom production. There are over 200 species of snakes in Thailand, over 60 of which are venomous, so it's essential for all hospitals to have anti-venom available.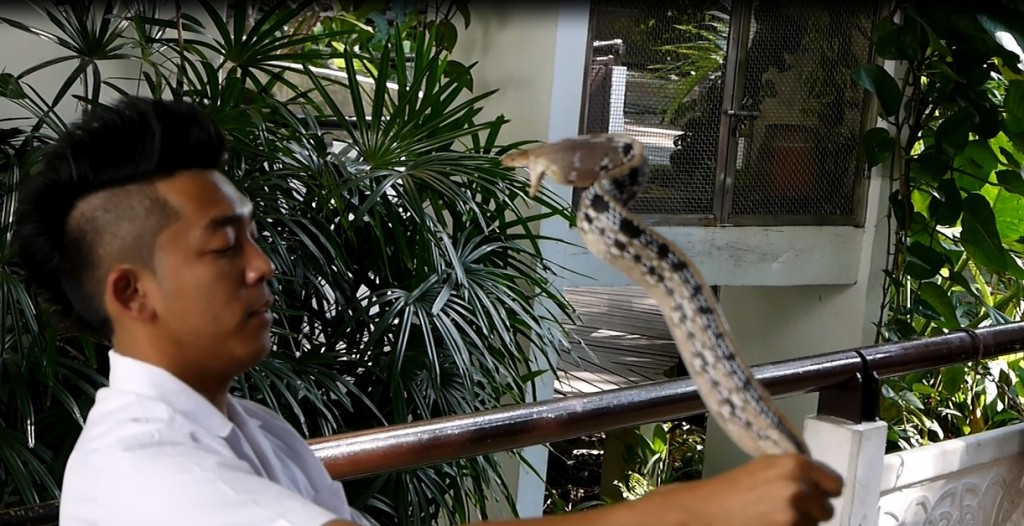 As well as being very educational, the snake farm is also lots of fun. But you will need to plan your day if you want to see both the venom extraction show and the snake handling show, because one is in the morning and the other in the afternoon. But you're allowed to leave the farm and use the same ticket to come back later the same day.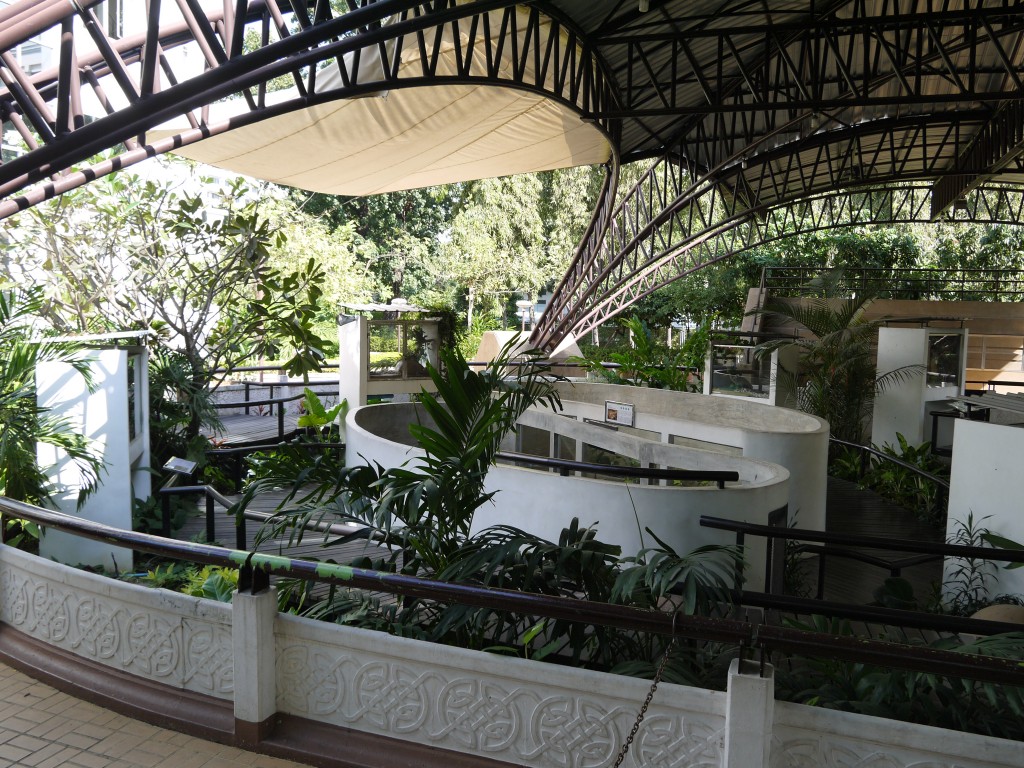 Once you are through the ticket area you will see large enclosures on your right and left that contain huge pythons. One in particular is absolutely enormous. Then if you walk straight ahead you'll see the main outdoor snake area that has a number of open pits that are glass fronted. These give you a really close-up look at some of the snakes. Many are asleep during the day, but a few are quite lively.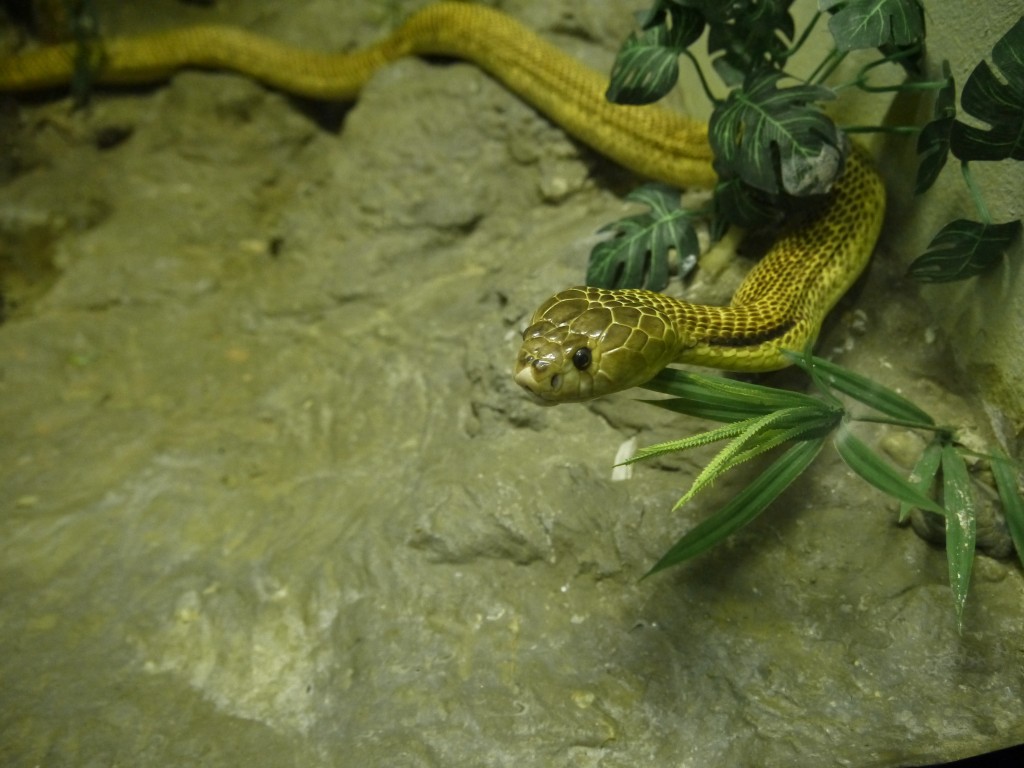 The snake above was particularly lively.
Once you've walked through the outdoor snake pit, you'll come to the main exhibition building. On the ground floor there are live snakes behind glass, and also a small auditorium area where you can see venom being extracted from live snakes. The venom extraction takes place in a completely enclosed glass area, with a large video screen above it, so that you can see the extraction close-up.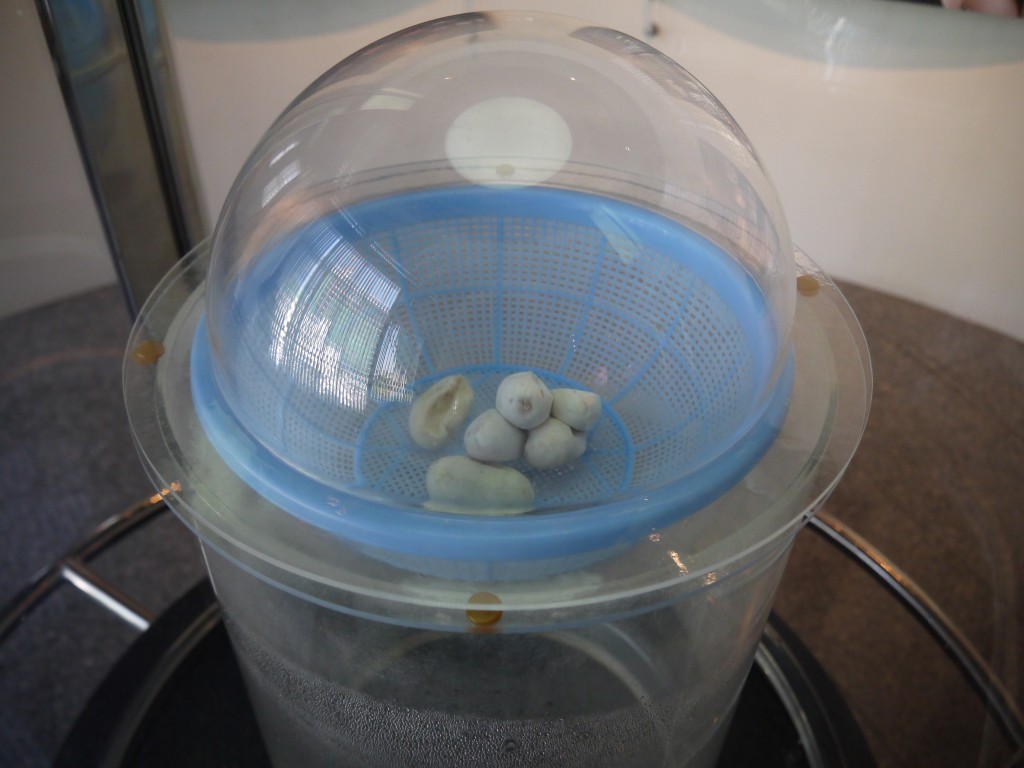 Upstairs you'll find preserved snakes, snake skeletons, dissected snakes, and even snake eggs in an incubator. This are also a couple of short video shows, including one about the lifecycle of snakes, which is quite interesting.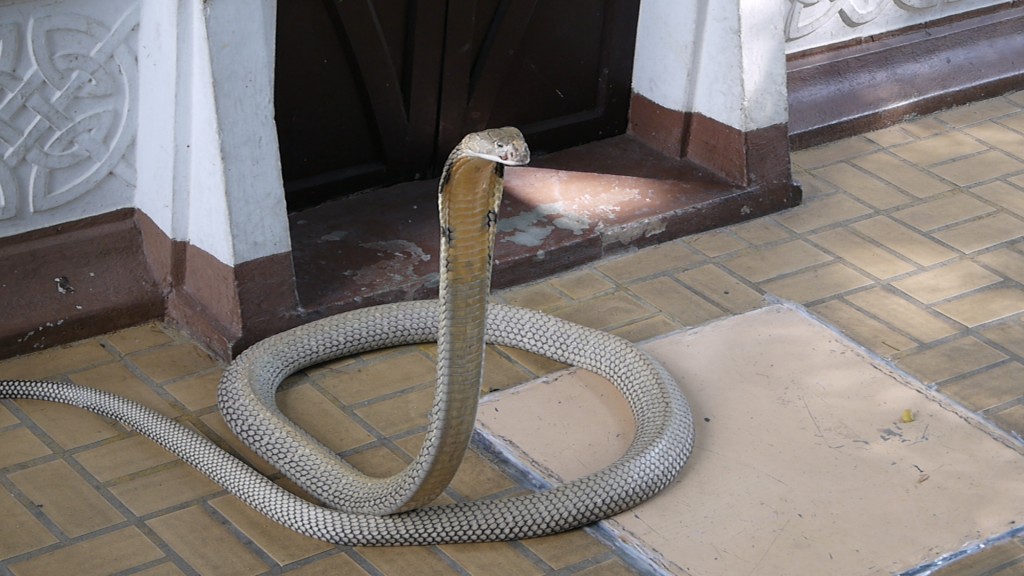 The snake handling show takes place outside, adjacent to the snake pits. You will see about ten different snakes, including the deadly Banded Krait, which is one of the most venomous snakes in Thailand. The most interesting snakes though are the cobras, as you get to see them trying to attack the handlers.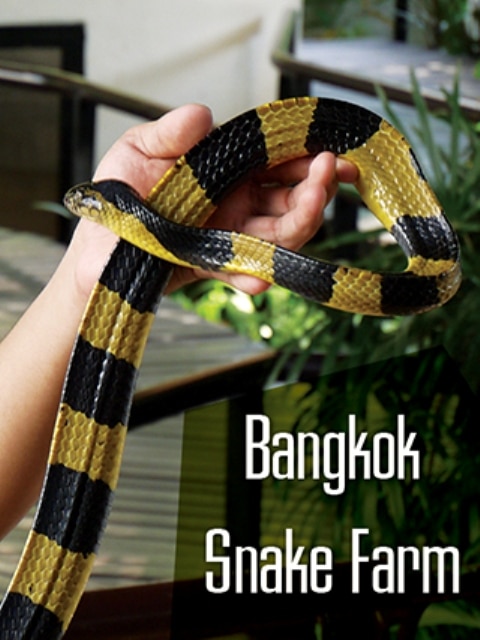 The snake in the photo at the top of the page was particularly aggressive, and actually bit the handler on the hand when he picked it up. In the photo above it looks like it is about to take a chunk out of his face. But the handler stayed very calm, which is essential when you are faced with an aggressive snake. They sense movement and vibration, so if you stay very still they are unlikely to attack you.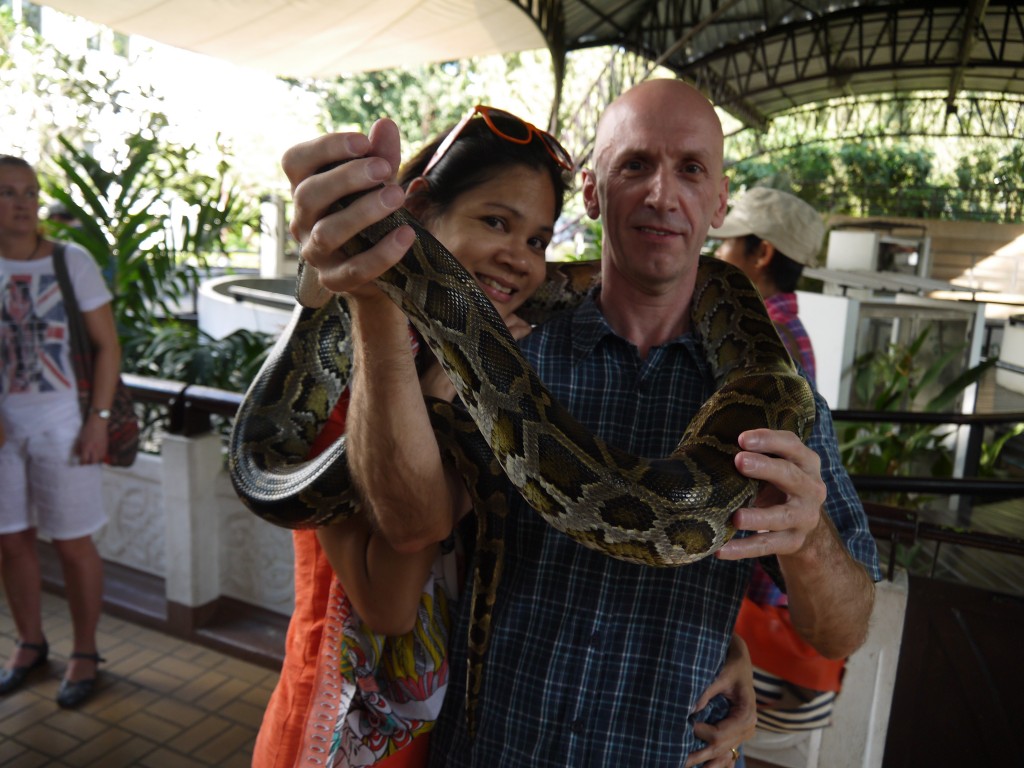 The highlight of the show for many, including us, was getting to handle a python at the end of the show. This was a 2-year old male python, and it was very friendly. When the presenter asked who wanted to be first to hold it, a 3-year old girl at the front shot her hand up into the air. All the other children were also very excited to get to hold the snake and have their photo taken with it.
Videos Of Bangkok Snake Farm
King Cobra Ready To Attack
Cobra Bites Handler On Hand – Watch Closely
Banded Krait – One Of Thailand's Most Deadly Snakes
Two Cobras
Bangkok Snake Farm Essential Information
You can get to Bangkok Snake Farm by both BTS (Sala Daeng is about 5-10 mins walk) or MRT (Sam Yan is about 3-5 min walk). The snake farm is located at the Queen Saovabha Memorial Institute, which is part of the Thai Red Cross Society. The entrance is on Rama 4 Road, next to the very tall DTAC building.
Address: 1871 Rama 4 Road, Phathumwan, Bangkok, 10330
Tel: 01-252-0161
Website: saovabha.com or redcross.or.th
Opening Times: Mon-Fri 09:30-13:30 weekends and holidays 09:30-13:00
Entrance Fee: 200 baht ($6.50, £4) for adults, 50 baht ($1.60, £1) for children, 40 baht ($1.30, 80p) for Thai citizens
Venom Extraction Demonstration is at 11: 00 Mon-Fri (no demo on weekends or holidays)
Snake Handling Show is at 14:30 Mon-Fri, 11:00 weekends and holidays
If you want to see both the venom extraction and snake handling you'll probably want to leave after the venom extraction demonstration and come back later for the snake handling show. If you want to do something in the immediate vicinity, you have a choice of the Red Cross Museum, Chamchuri Square shopping mall, Hua Lumphong Temple, Too Fast To Sleep cafe, and various food stalls and restaurants.
Hotels In Bangkok