It's possible to make many trips by train from Bangkok, and one we made recently was to see the River Kwai Bridge and the Death Railway in Kanchanaburi. Click here to book a great hotel in Kanchanaburi.
Getting From Bangkok To Kanchanaburi By Train
There are two trains a day that run from Thonburi station in Bangkok to Nam Tok, stopping at both Kanchanaburi and River Kwai Bridge stations. The morning train leaves Bangkok Thonburi at 07:45, arrives at Kanchanaburi at 10:45, River Kwai Bridge at 10:55, and Nam Tok at 12:20. The afternoon trains leaves 13:55, arrives at Kanchanaburi at 16:19, River Kwai Bridge at 16:26, and Nam Tok at 18:30. The trains are 3rd class only. You can buy fruit, snacks and drinks on the train from the local vendors that walk up and down the carriages.
Getting to Thonburi station is a little complicated, but can be quite an interesting journey. You could just get a taxi there from anywhere in Bangkok, but we took the more interesting route. We got the BTS (skytain) to Saphan Taksin station, and then got the orange flag Chao Phraya Express Boat, from Tha Sathorn (central pier) to Wang Lang (pier N10). From there we got a taxi. Total cost of BTS, boat and taxi for two people was 120 baht ($4, £2.50). The orange flag boat runs daily from 6 am to 7 pm between Wat Rajsingkorn (pier S3) and Nonthaburi (N30). Taking the 30 minute boat ride early in the morning is a very pleasant and relaxing experience, and much preferable to being stuck in traffic in a taxi.
The train ticket was 100 baht for me and free for Miu, as they had a special offer that month, whereby Thai people traveled for free on all 3rd class trains.
If you are staying in Kanchanaburi you'll need to check which station your hotel or hostel is nearest to so that you know which station to get off at. We got off at Kanchanaburi, but then realized that the hotel was slightly closer to River Kwai Bridge station.
Watch The Train Crossing The River Kwai Bridge
We decided to stay in Kanchanaburi the first day so that we could see the train crossing the River Kwai Bridge. There are six trains a day that cross the bridge, so you'll need to make sure you get to the bridge at the right times. But note that the trains are mostly late, so you may have to wait an hour or longer for the train. Trains leaving River Kwai Bridge station on the way to Nam Tok leave at 06.05, 10:55 and 16:26. The trains coming from Nam Tok to River Kwai Bridge station arrive at 07:12, 14:36 and 17:31. For the later trains, there are usually hundreds of people walking across the bridge, so if you are there early morning or afternoon, you'll get some better photo opportunities.
From River Kwai Bridge To Nam Tok And Death Railway
The next day we took the train to Nam Tok, as we wanted to see Hellfire Pass, which is the railway cutting of the former Death Railway. This was built during the Second World War, and many Allied prisoners of war died there, along with local laborers. We took the 06:05 train from River Kwai Bridge station (also trains at 10:55 and 16:26) to Namtok, and from there got a songthaew (large truck used as a shared taxi) to Hellfire Pass. The songthaew cost 800 baht, and for that price the driver took us to Hellfire Pass, waited for us, and stopped at Sai Yok Noi Waterfall on the way back to Nam Tok. If there is a group of people, the fare can be shared, but we were the only two people taking the trip that morning, as most other people seemed to have taken organized tours by coach. It felt a bit more authentic traveling by train, as we got to see local people, including lots of schoolchildren, get on an off the train during it's journey. This is the same 3rd class train that  originates in Bangkok Thonburi station. If you don't have much luggage with you, you take the train from Thonburi to Namtok, visit Hellfire Pass, and then get the train back to Kanchanaburi.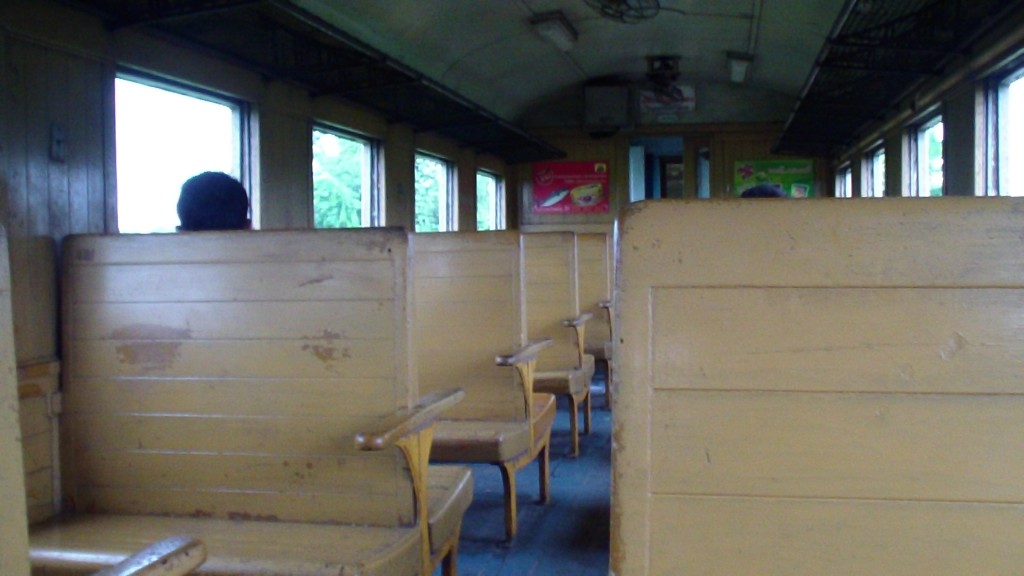 The highlight of the train journey to Nam Tok was crossing the famous Wampo Viaduct on the River Kwai. You get a much better view of the viaduct on the journey from Nam Tok to River Kwai Bridge though. Be sure to sit near the back of the train and on the right hand side to get the best views. While seats on this train cost 100 baht, they are around 300 bat on the last carriage, as this is where you get the best views from.
Hellfire Pass has a very interesting museum that explains the building of the Death Railway in great detail, and also explains the hardships that the men had to deal with. It's a very moving experience walking through the pass, knowing that not so long ago many thousands of men died there.
We spent about two hours at the museum and walking the trail of the former railway. It was still early in the day, so the heat wasn't too bad. But it can get very hot indeed during summer months, so it's advisable to carry an adequate supply of water with you while walking the trail. The pass itself is only a few minutes walk from the museum, but if you want to walk the whole trail it will take a few hours.
The train from Nam Tok back to River Kwai Bridge wasn't due until 12:50, so we had time to stop off at the Sai Yok Noi Waterfall on the way back.
The next day we got the early morning train back to Bangkok, and in typical fashion, the train was very late. We were the only people waiting for the train at River Kwai Bridge station, and the ticket office was closed, so we started wondering if a train was due at all. But it finally arrived one hour late. And after stopping on the way for no apparent reason, we finally arrived back in Bangkok 2.5 hours late.
At Kanchanaburi we stayed at Sabai @ Kan Resort. This was a beautiful place that was only a 10 minute walk to the bridge, and a 10 minute walk in the other direction to the many restaurants and bars. The rooms were spotlessly clean and the service was perfect. There wasn't any tea in our room, only coffee, so I asked at reception if they had any teabags. The receptionist gave we a few teabags and asked if I liked oolong tea. I said I did, but she didn't say that she had any. The next day we left early, and when we got back to our room later in the day there was a teapot and a small box of oolong tea that she'd made the effort to get for me. It was very much appreciated, and it's these little gestures that turn a great stay into a fantastic stay. I would highly recommend this small resort. The cost was around 1,000 baht ($33, £20) per night. A little above our usual budget, but well worth it. We booked the room through Agoda, which had the best prices at the time. They also offer a price match guarantee if you find the same rooms cheaper on another website.
Hotels In Kanchanaburi
Click here to book a great hotel in Kanchanaburi.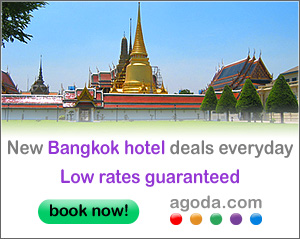 Vegetarian Cookery Class in Kanchanaburi
There is a great vegetarian cafe in Kanchanaburi that also offers vegetarian cookery courses. The cafe is owned and run by On, who used to work at May Kaidee's in Bangkok. When we went on May Kaidee's Vegetarian Cookery Course, it was On that taught us. The cookery course in Kanchanaburi only costs 500 baht ($16, £10), so it's well worth it. See On's facebook page for further details.
All in all, this was a fantastic few days away.