Spend some time in Thailand and you'll come across lots of weird and quirky attractions, like the Phallic Shrine, also know as the Penis Shrine, behind the Swissotel Nai Lert Park Hotel. We'd heard about this numerous times but had never got around to visiting it. But this week we went to see what it's all about.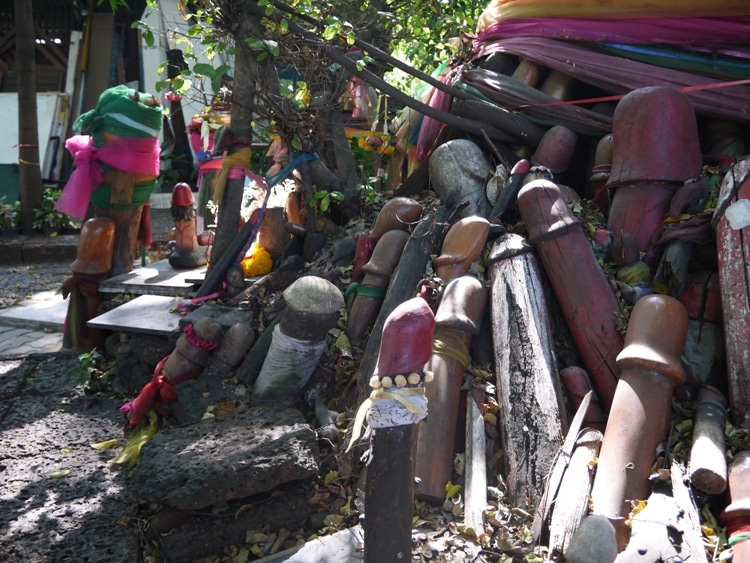 Swissotel is located next to Khlong Saen Saep, which is a canal that runs through Bangkok, and it is said that a Thai businessman called Nai Lert found a spirit house floating in the canal sometime around the beginning of the 20th century. Nai Lert rescued this spirit house and placed it in his garden next to the canal.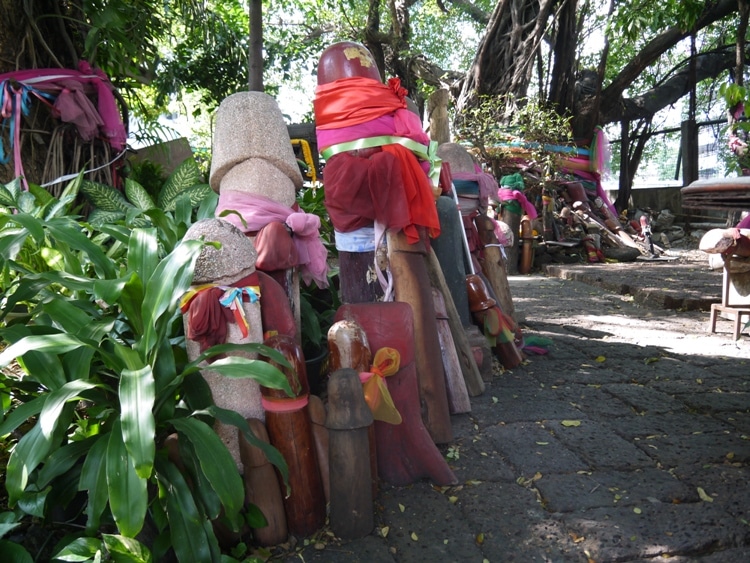 No-one knows how the phallic symbols came to be placed there, but they are popular in Thai culture and are sometimes left at spirit houses. People started leaving the phallic symbols and over the years 100s have been left.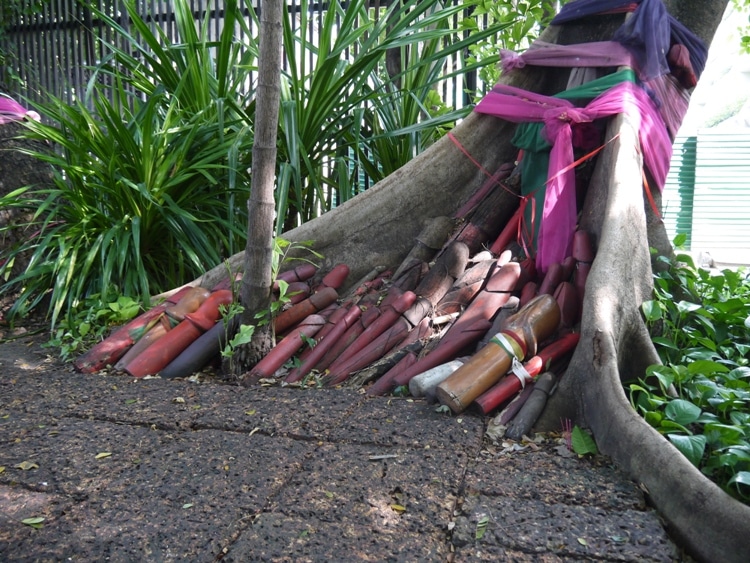 The official name of the shrine is Chao Mae Tuptim, a Southeast Asian tree spirit. The tree spirit is believed to bless those that worship at the shrine.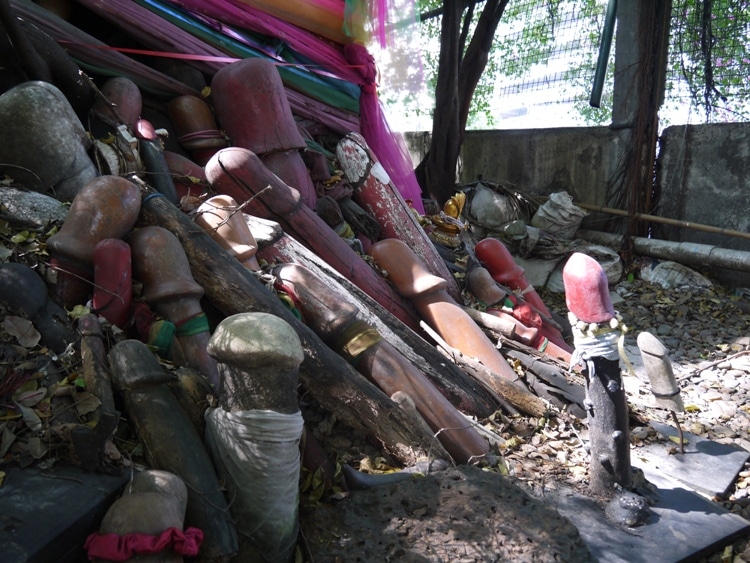 Nowadays, women come from all over Thailand to worship at the shrine. Many of these women are hoping to get pregnant, as the phallus is a symbol of fertility.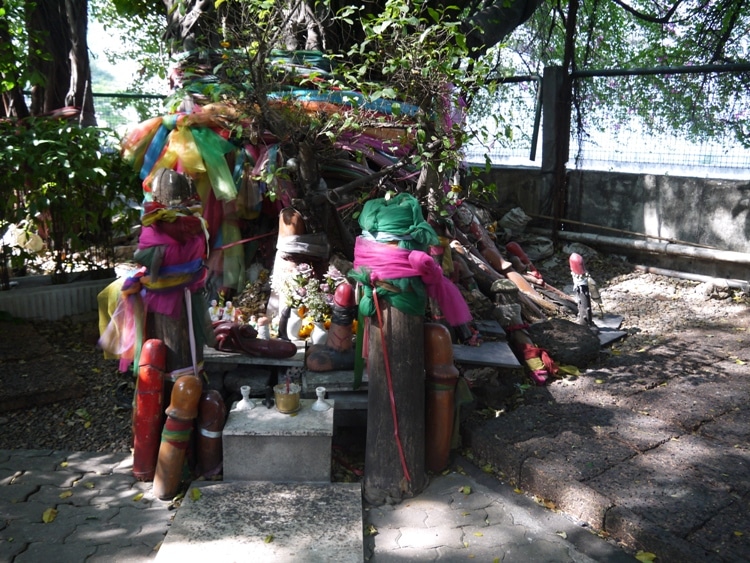 Women from other countries in Southeast Asia have also been known to come to the shrine for help with their fertility issues.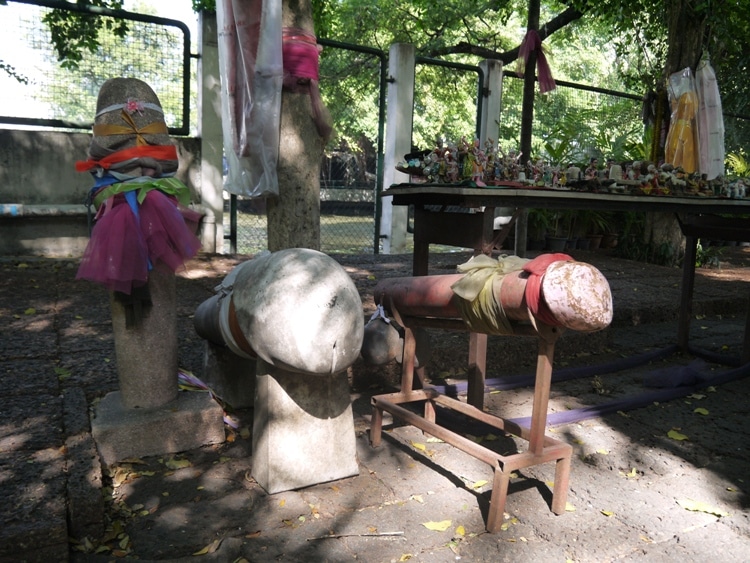 The shrine is pretty easy to get to, as it's only around a 5-10 minute walk from Phloenchit BTS station. Leave the station and head towards Wireless Road. Turn right into Wireless Road and keep walking until you see Swissotel Nai Lert Park Hotel on your left.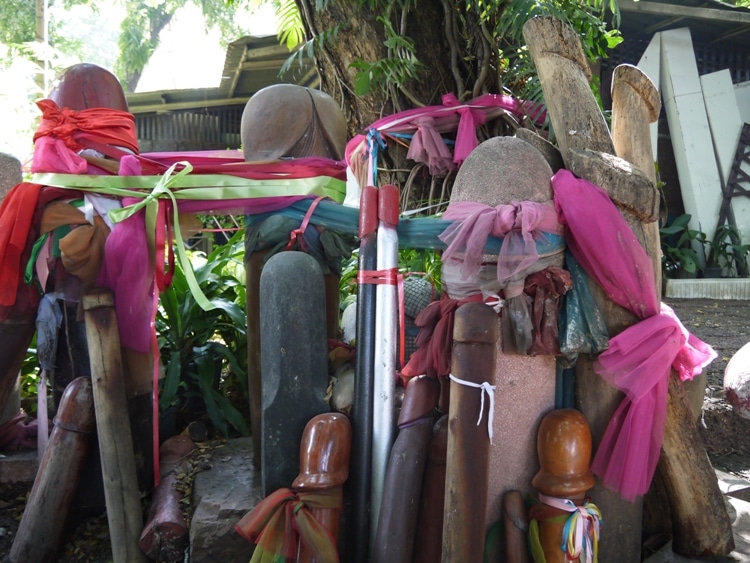 The shrine is at the back of the hotel. Just ask one of the guards how to get to it.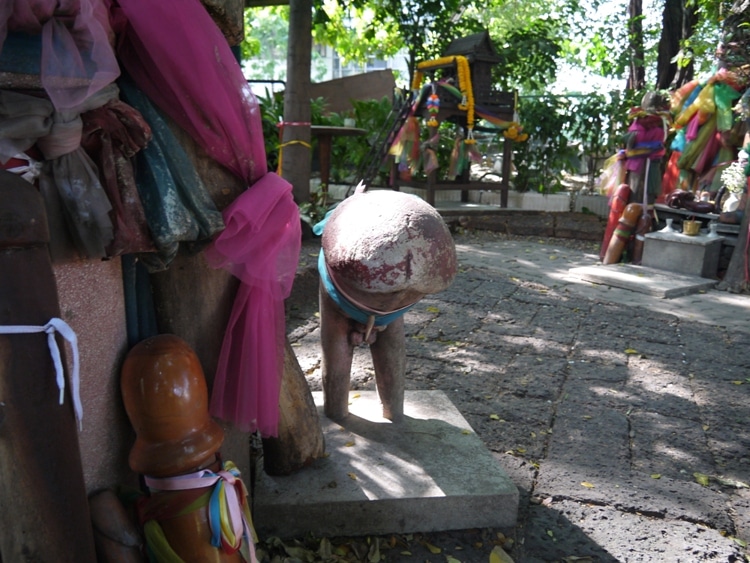 Ladies, be careful visiting this shrine if you don't want to get pregnant, as the shrine is said to be very powerful.
Hotels In Bangkok
If you're planning to come to Bangkok, be sure to check out the great range of hotels at Agoda. You can of course stay right next to the shrine at Swissotel Nai Lert Park Hotel.