For our next train journey we traveled from Bath to Plymouth on two First Great Western trains. The first leg was a short journey from Bath to Westbury, with the second leg taking us to Plymouth. The highlight of the journey was traveling along the Dawlish to Teignmouth section of track, as this runs right next to the sea in Devon. This section of track was closed for two months last year after storms destroyed the railway line. It's also one of the lines mentioned in a recent BBC article about railway lines that are alarmingly close to the sea.
Bath To Westbury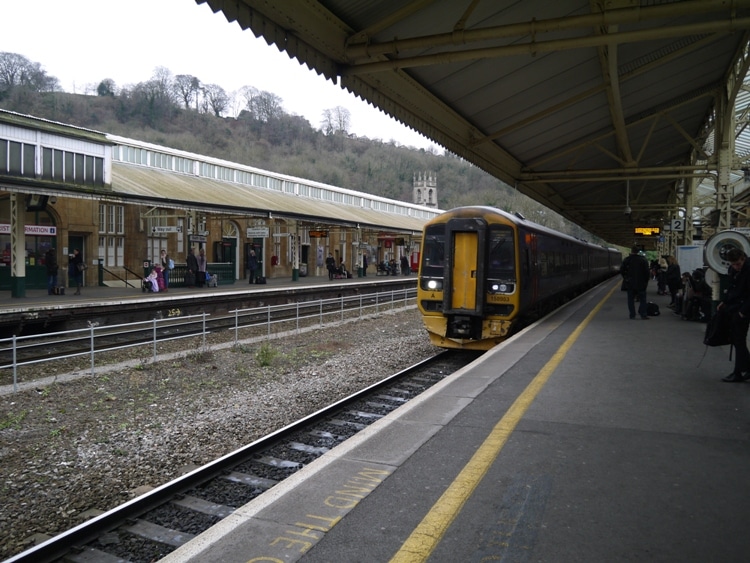 From Bath to Westbury is only a 25-minute journey, so it was quite uneventful. Our train left at 11:35 and arrived at 12:00. We then had a 17-minute wait for the connecting train to Plymouth.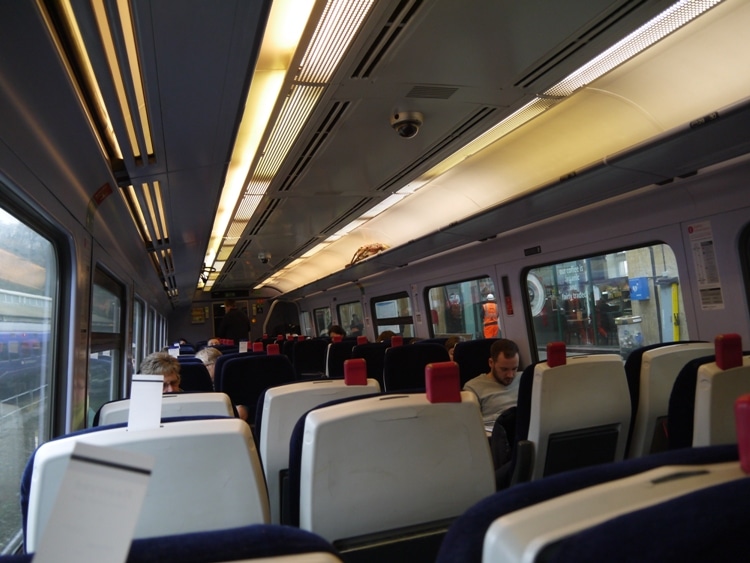 Westbury station has lifts, so if you have heavy bags you can use them to change platform. We arrived at platform 1 and left from platform 2.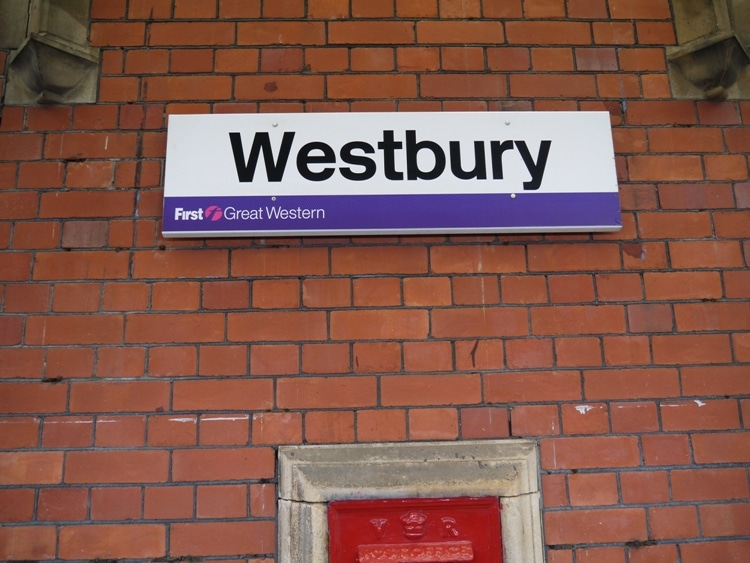 This train was only made up of three carriages and didn't have any first class carriages.
Westbury To Plymouth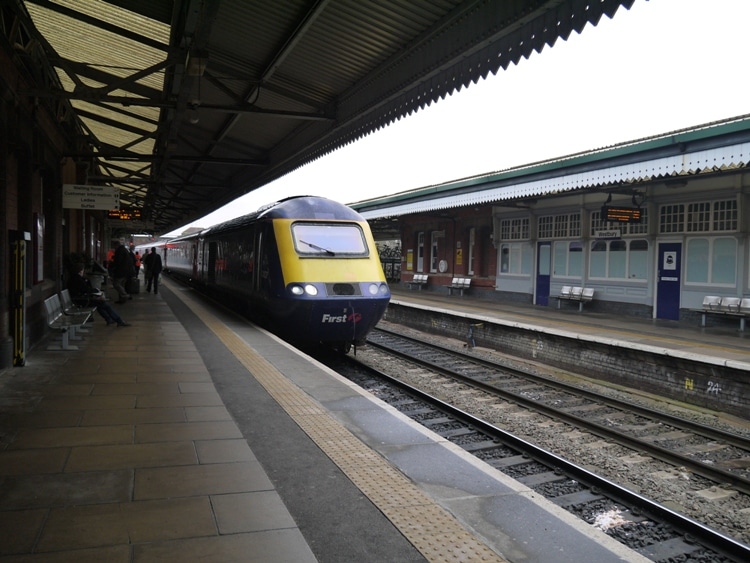 The train from Westbury to Plymouth was an inter-city train, so this had first class carriages and complementary refreshments.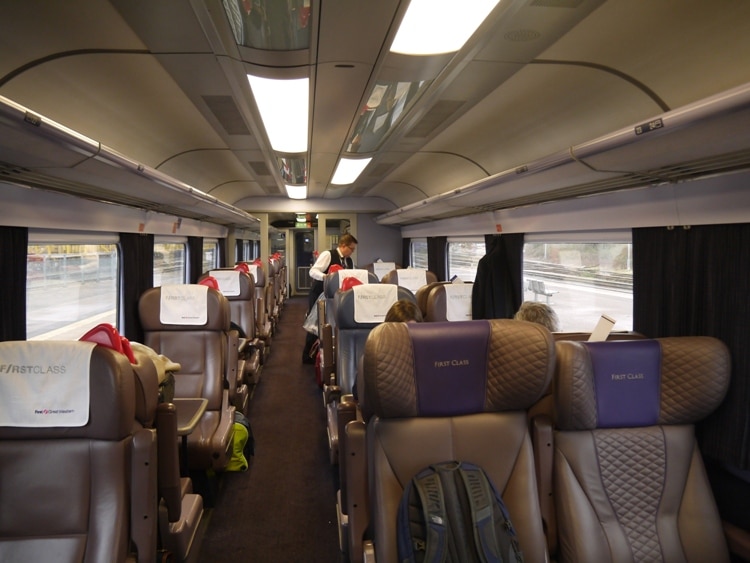 Like the other First Great Western trains we've taken so far, the first class carriage was very clean and spacious. There were complementary newspapers and refreshments.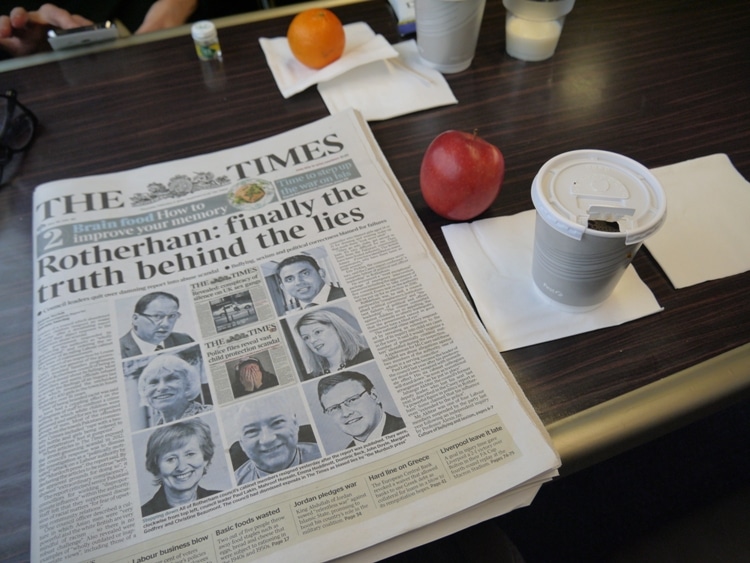 The train from Westbury left at 12:17 and arrived in Plymouth at 14:33, so the total journey time was 2 hours 58 minutes. Both trains left and arrived on time.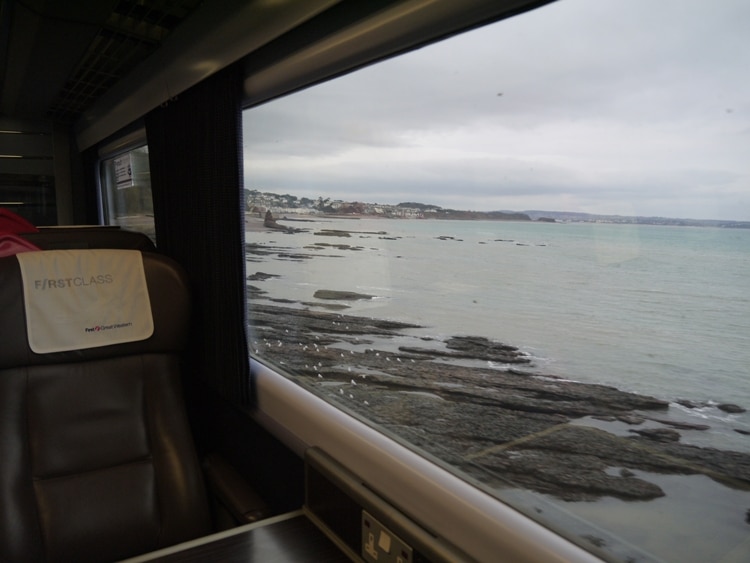 As you can see from the images above and below, the train runs right next to the sea from around Dawlish to Teignmouth. It almost feels like the train is in the sea.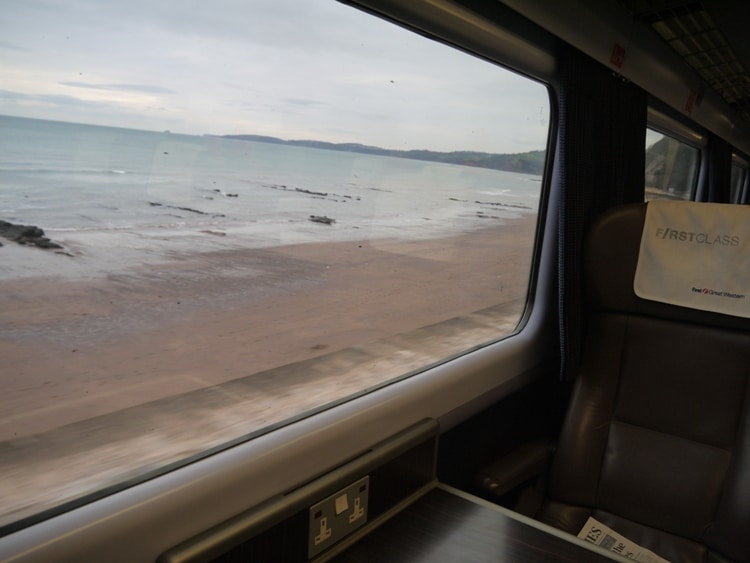 We also shot a short video of this part of the journey. Here it is…
Not long after this section, the train arrived at Plymouth.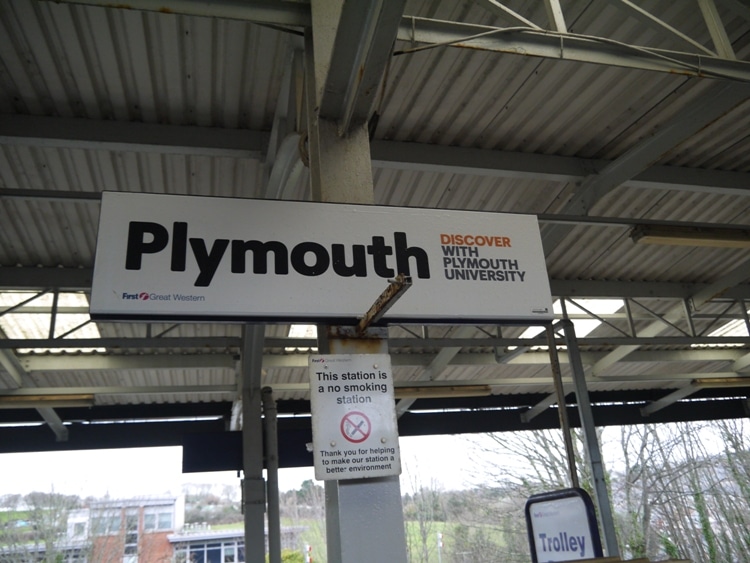 Map
Where To Buy Your Train Tickets
Your can buy your train tickets for this journey from the First Great Western website. In the UK ticket prices tend to be cheaper in advance, so book your journey as early as possible to get the best price. You can also buy tickets at the station if you prefer.
Hotels In Plymouth
For our three days in Plymouth we stayed at Jurys Inn. This is a really great hotel at an affordable price. Wifi was super-fast, and it's only 2-3 minutes's walk from the city center. For other hotels in Plymouth, check out Agoda Plymouth.