For our final three days in Hong Kong we chose the Bishop Lei International Hotel in the Mid-Levels district of Hong Kong Island. It's only a 2-3 minute walk from Central Mid-Levels Escalator and there are quite a few good places to eat in that area.
It also has an awesome view from the rooms facing the harbour. We had booked a Standard Room but were upgraded to a Harbour View Suite. We were very impressed.
Click here to book a room at Bishop Lei International Hotel.
Living Area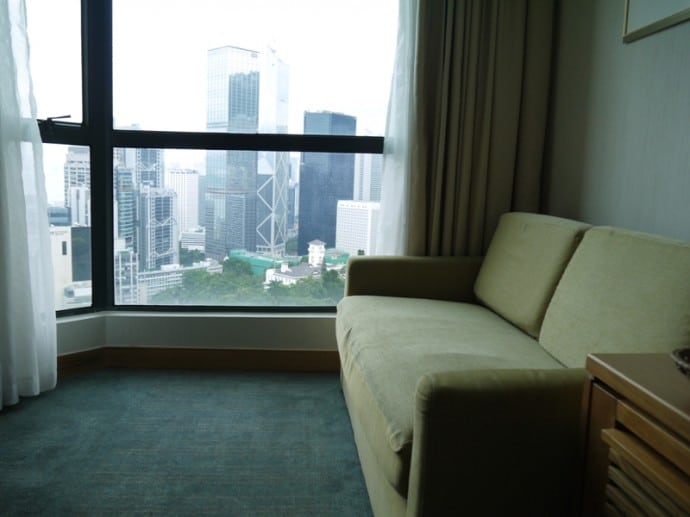 The suite rooms are around 26 sqm, which is quite large for a Hong Kong hotel room. The standard rooms are around 17 sqm.
It's great having a separate living area as well, as it feels a little more like being in an apartment than a hotel.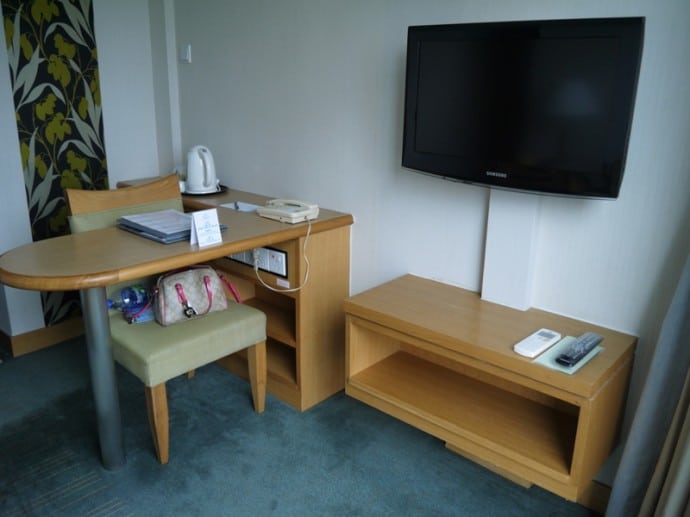 The layout of the room makes very good use of the space. There is a decent size desk, shelving, kettle, cups, tea and coffee.
The telephone in the room includes free local calls in the Hong Kong area.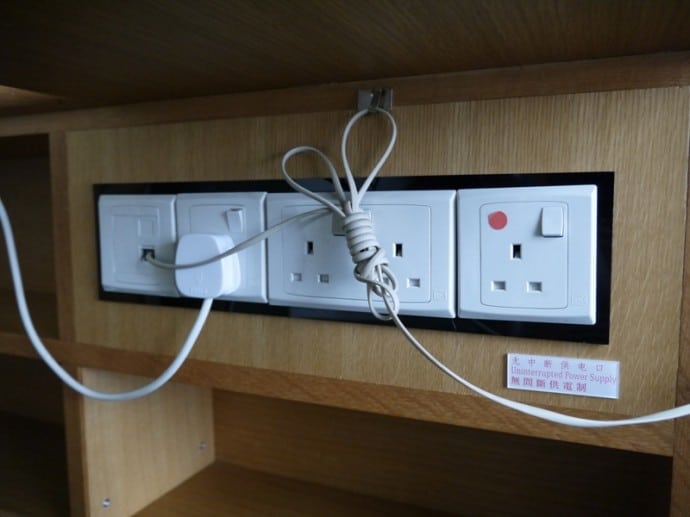 The room had plenty of sockets, including one that was an uninterrupted power supply. Very handy for charging electronics when you're out.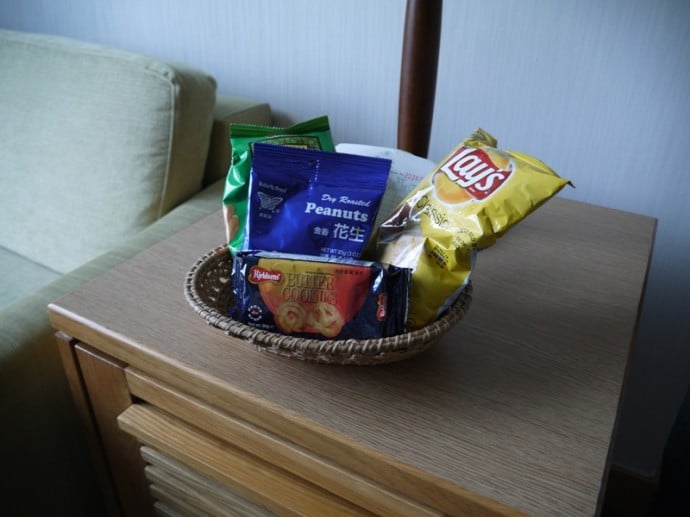 There is a small minibar and basket of snacks, but the prices are quite high. A small bottle of water costs 33 HKD ($4.25)!
There is a flat screen TV fixed to the wall that has 22 channels, and also an aircon unit above it that worked perfectly.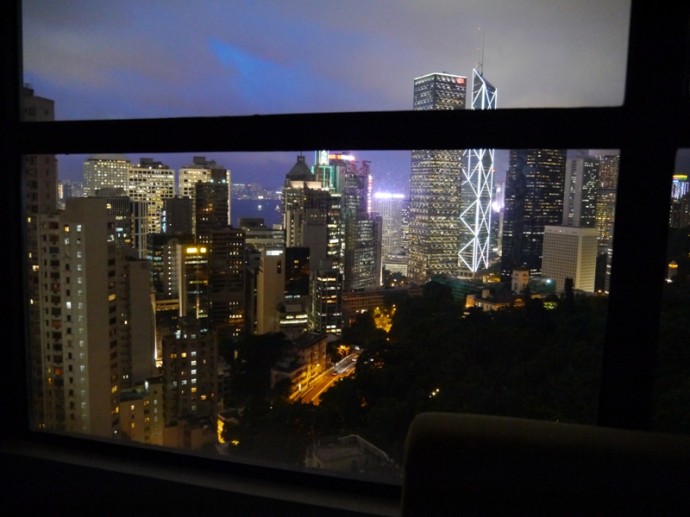 The view from our room at night was awesome. We loved it. This is probably one of the best views we've had from a hotel room. In many ways it reminds me of Manhattan.
Bedroom at Bishop Lei International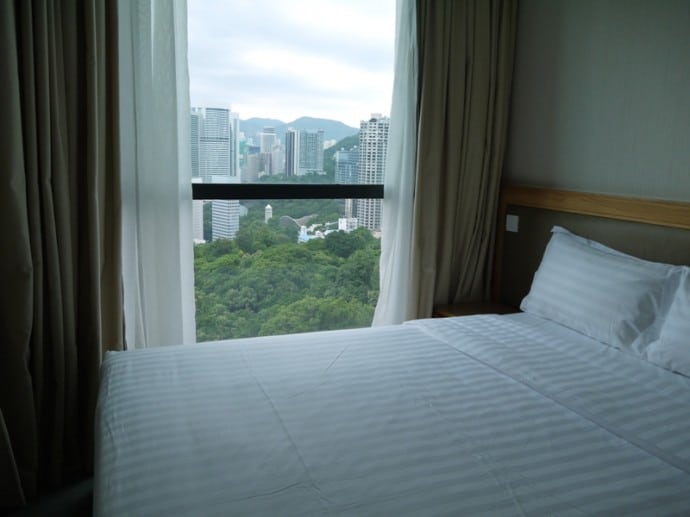 The bedroom also had great views and was well laid out. That's Hong Kong Park that you can see in the image above. The aircon in the bedroom worked perfectly and kept the room nicely chilled.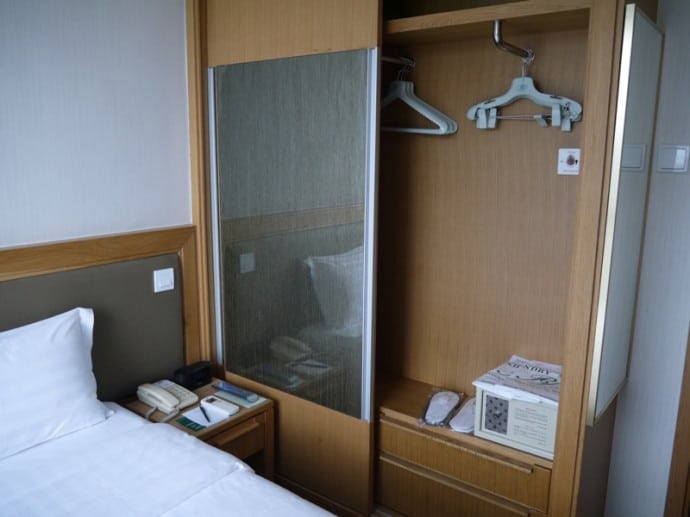 The bedroom had a good size wardrobe and also a small safe. This is the only hotel safe that I've seen that comes with a key instead of the usual PIN.
Bathroom at Bishop Lei Hotel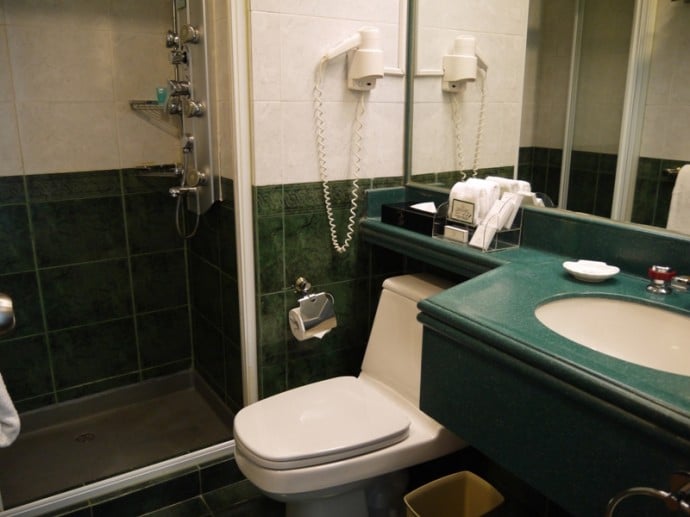 The bathroom was great, especially the shower. We don't often get a shower this good at the hotels we stay at.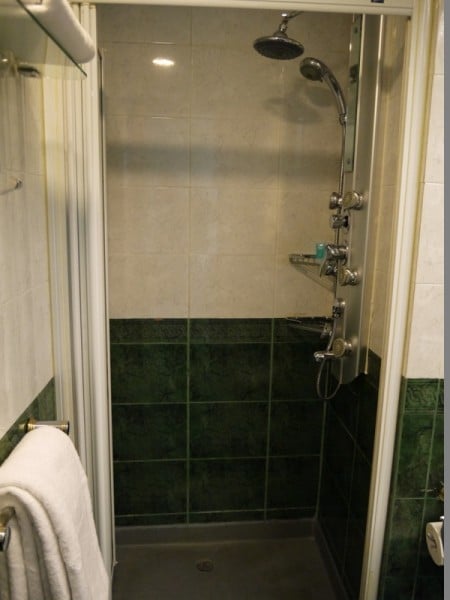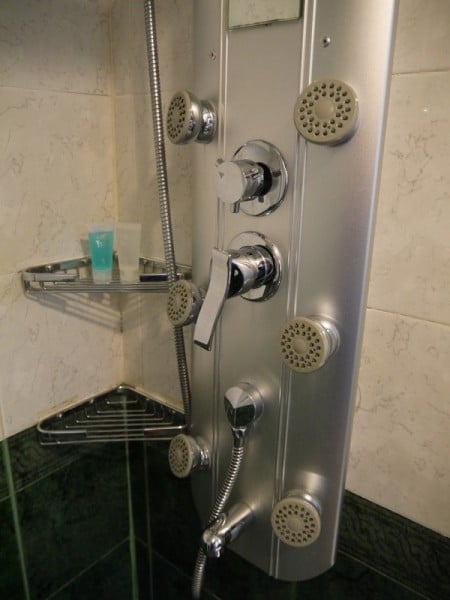 The bathroom had all the toiletries we needed and a few extras.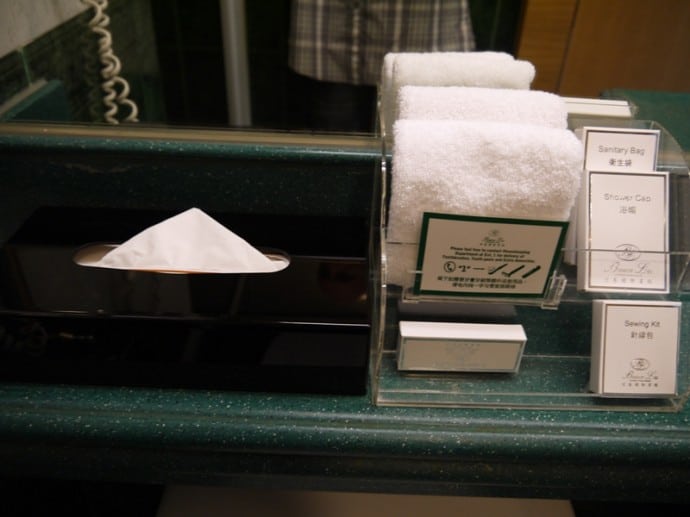 Wifi in Hong Kong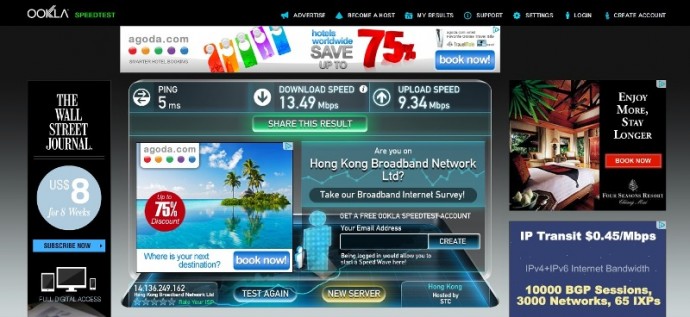 The hotel had fast and stable internet (which isn't always common, especially in China where everybody has to use a VPN).
It was around 10-15 Mbps download and 5-10 Mbps upload.
Swimming Pool at the Hotel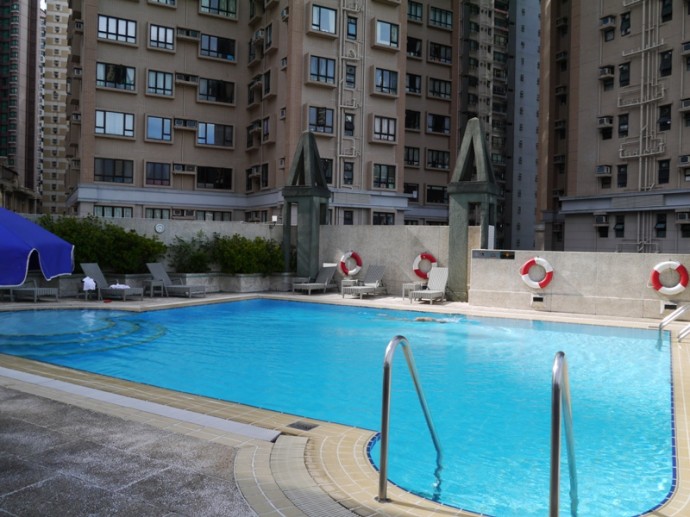 The hotel has a swimming pool on the 1st floor that's open from April to November.
We didn't come across many hotels in Hong Kong that had one, so this could be a good choice for you if you like to swim.
Exercise Room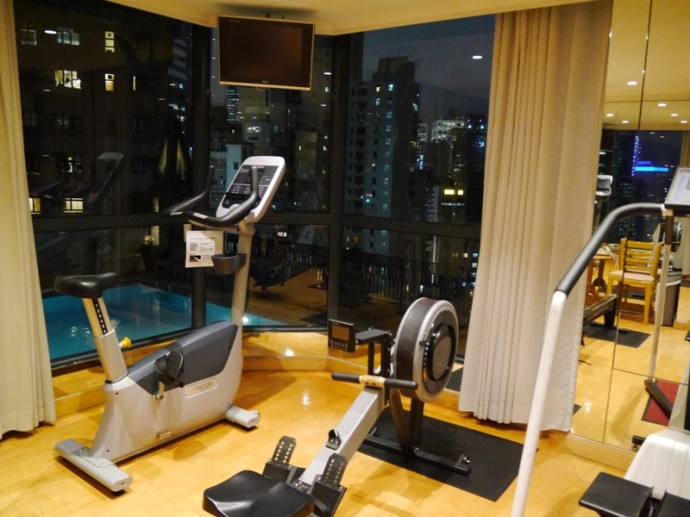 The hotel has a small exercise room on the 2nd floor that looks out over the skyscrapers of Hong Kong. The views alone make exercising more fun.
Other Amenities at Bishop Lei
The hotel also has a reading room, a chapel and a small restaurant.
The hotel has a free shuttle bus to Central MTR station, Admiralty MTR station, Hong Kong Convention and Exhibition Centre and Hong Kong station (for Airport Express Line).
Hotels In Hong Kong
Click here to book a room at Bishop Lei International Hotel.
Click here for more great Hong Kong hotel deals.