It's now possible to book your bus journeys in Thailand online via the Nakhonchai Air website. The first time you book you need to enter your passport number or Thai ID card number, your name and phone number. These details are then saved so that you don't need to enter them again next time. Click here to book a hotel at your destination in Thailand.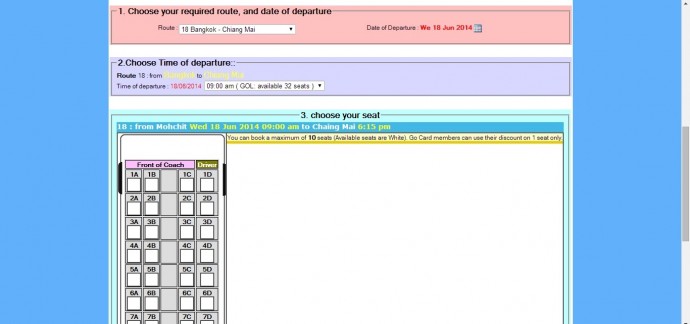 You are also given the option to purchase an NCA Go Card for 59 baht ($2) that gives you 5% discount on all ticket purchases made with a debit or credit card.
Booking is very straightforward. Just choose your route, date and time, and your seats. You then pay via credit or debit card and print your ticket. If you don't have access to a printer you can pick your tickets up at the bus depot using your passport or debit/credit card as proof of identity.
We used the online booking system for the first time this week and everything worked perfectly.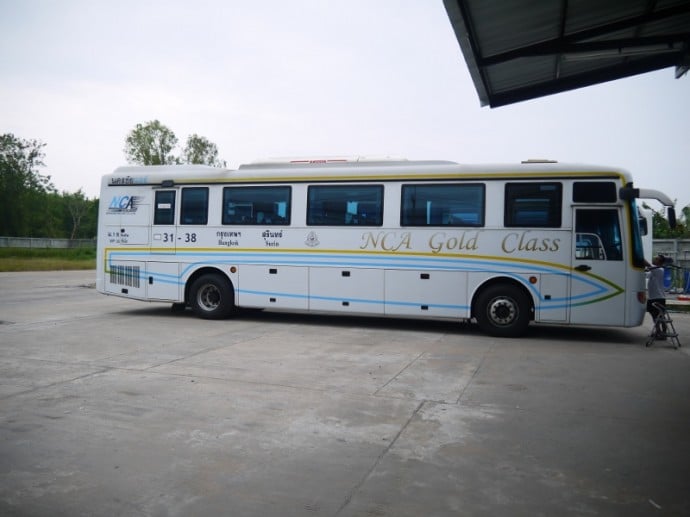 It's also possible to book your tickets by phone and then pay at a local 7-Eleven store. Once you've made your booking you are given a booking number. You then take this to a 7-Eleven store and pay, and they will print your ticket for you.
Website: Nakhoncahi Air (Choose Online Ticketing from left hand menu)
Telephone: 1624 (from within Thailand)
Hotels In Thailand
We book nearly all our hotels in Thailand and Southeast Asia via Agoda. It's Southeast Asia's main hotel booking website, and has some fantastic hotels and great prices.