We didn't get up to much while in Brighton, so instead of a post about the attractions we've decided on a photo diary post instead. Brighton is an immensely popular seaside town that's busy all year, even in winter. I used to visit fairly regularly when I lived in London, as it's just a short train ride from Britain's capital city. Here's just a little of what we saw and did while in Brighton.
Brighton Beach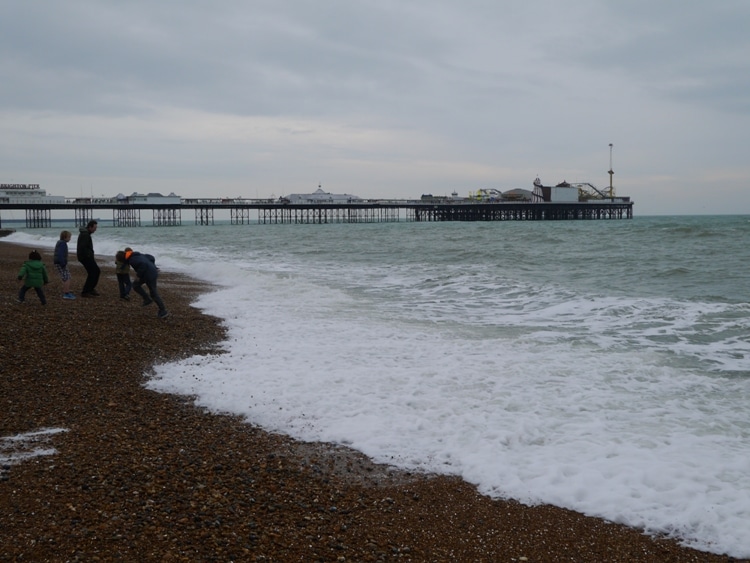 The beach is one of the main reasons to come to Brighton, and in summer it gets packed. But even in winter there are plenty of people on the beach. Above is a family watching the winter waves, with Brighton Pier in the background. I much prefer the beach in winter than in summer, and today the tide was in, so it looked great.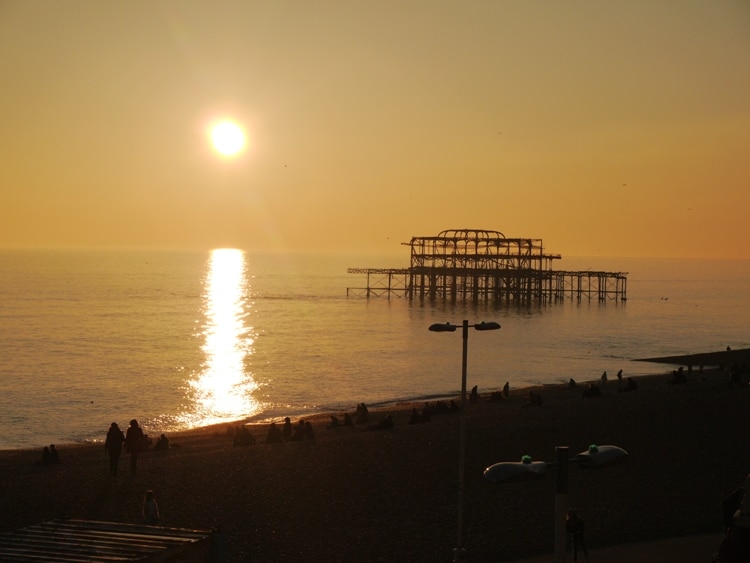 We saw a beautiful sunset at West Pier yesterday. This is the old pier that was destroyed by both fire and storms. It still looks beautiful, especially at sunset.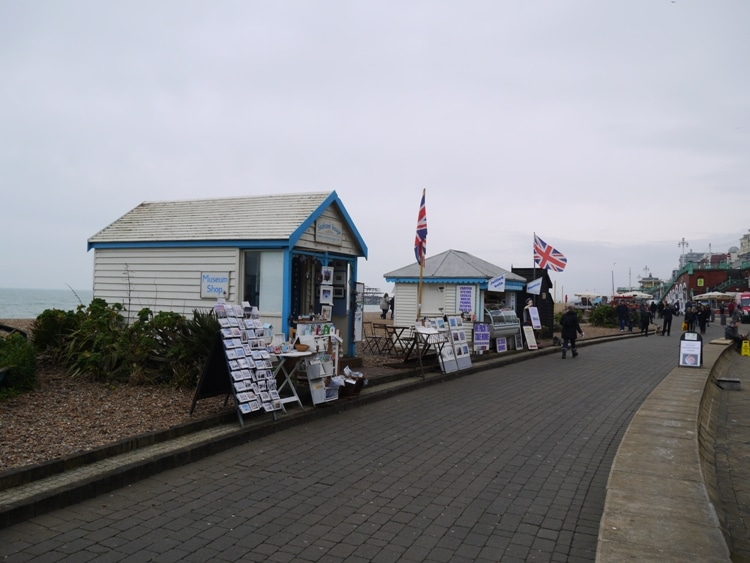 As well as the actual beach, there are lots of cafes, restaurants, bars and clubs along the beach, especially under the arches.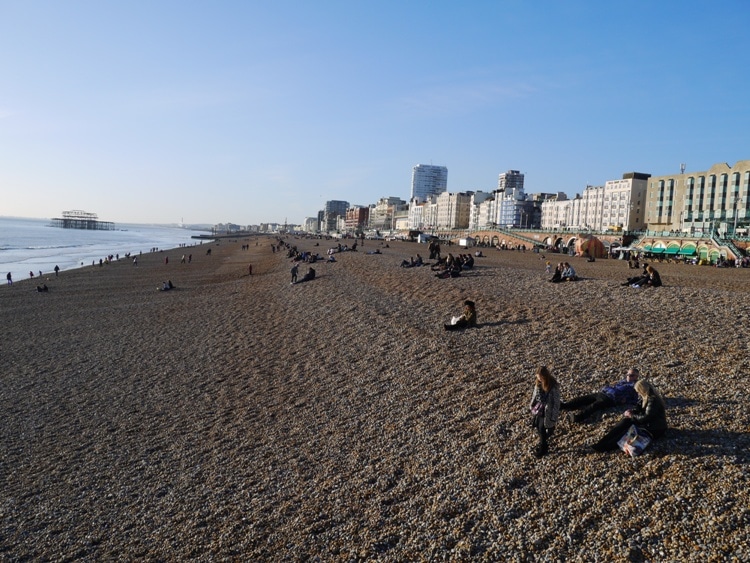 We went back again the next day, when the sun was out.
And here's a video shot from the Donut Groyne, near the pier.
The Lanes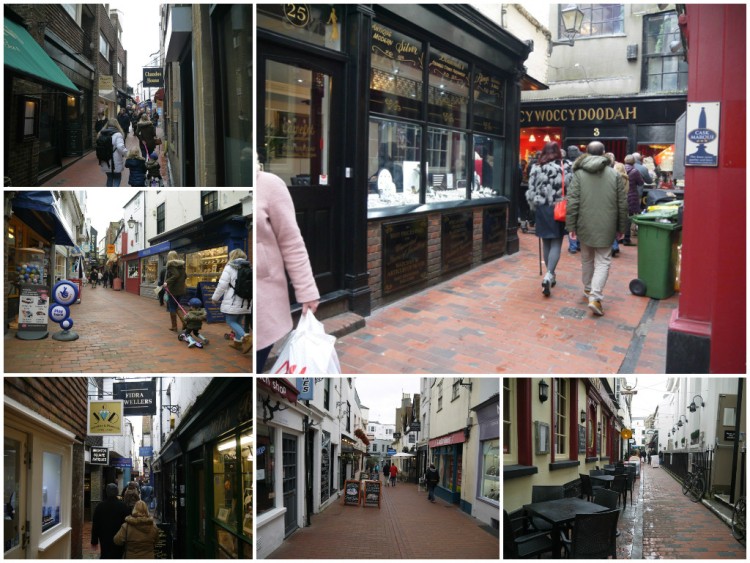 The Lanes is one of Brighton's most popular shopping areas. It's a series of small lanes that is home to eclectic boutique shops, cafes, bars and restaurants. It gets very packed during summer and at weekends.
North Laine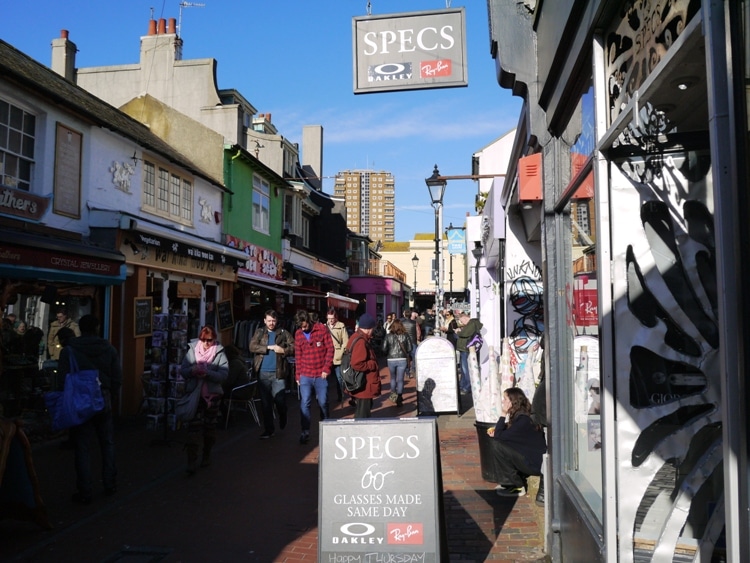 North Laine is a trendy area of Brighton that attracts a young and alternative crowd. It's packed with small independent shops and is an area that has a large amount of vegetarian cafes and restaurants.
Royal Pavilion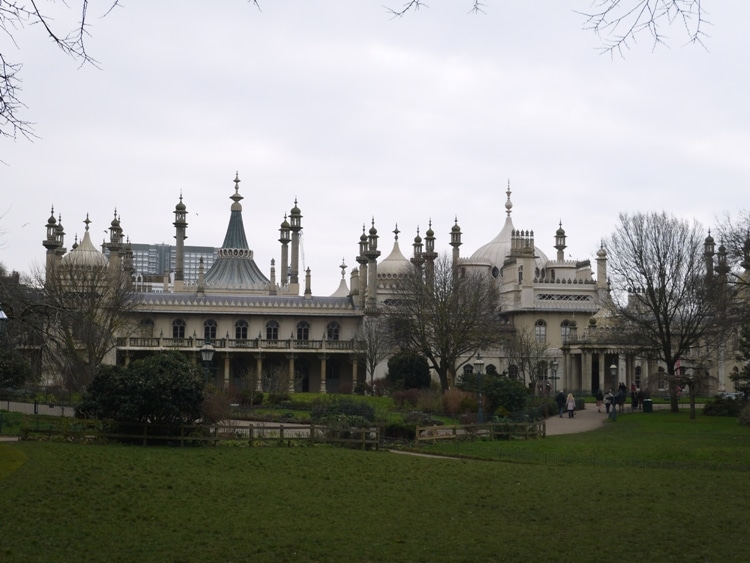 Royal Pavilion, also called Brighton Pavilion, is probably the most recognized building in Brighton. It was built as a seaside retreat for George, Prince of Wales, but now belongs to the city and is a major tourist attraction. It gets around 400,000 visitors a year.
Theaters
We passed a couple of theaters, but didn't attend any performances. Above is the Theatre Royal, and opposite is Brighton Dome. You often see street performers in this area.
Vegetarian Food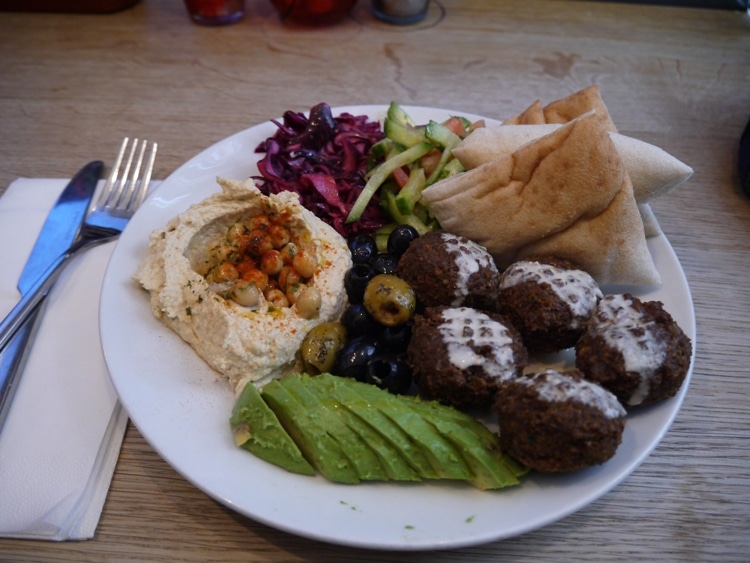 Brighton is very well known as being one of the best places for vegetarian and vegan food. Above is the falafel plate I had on the day we arrived. See Vegetarian Brighton for more info.
Good Coffee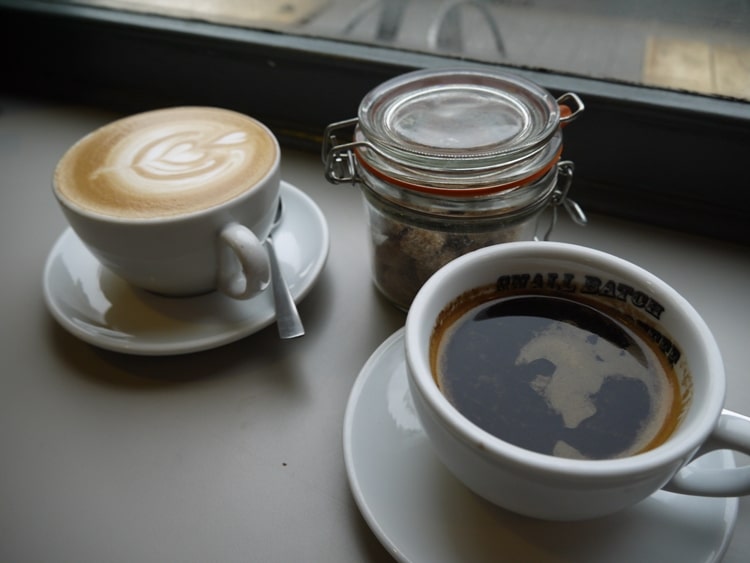 Brighton also has a surprising large number of cafes that serve great coffee. One of the best is the Small Batch Coffee Company at Seven Dials, which is about a 10-minute walk from the city center.
Hotels In Brighton
Brighton has hotels to suit all budgets. It's best to chose a hotel close to the city center if you don't have your own transport, as it will make getting around much easier. Check out what hotels are available with our favorite hotel booking site at Agoda Brighton.