This Brighton to London train journey is the return leg of the London to Brighton train journey we did a few days ago. So it was another straightforward and uneventful journey. There are numerous trains that run between London and Brighton every day and tickets are relatively cheap if booked in advance. The outward ticket was £11, but this return journey was only £5. Brighton station is right on the edge of the city center, so an easy walk to or from many hotels.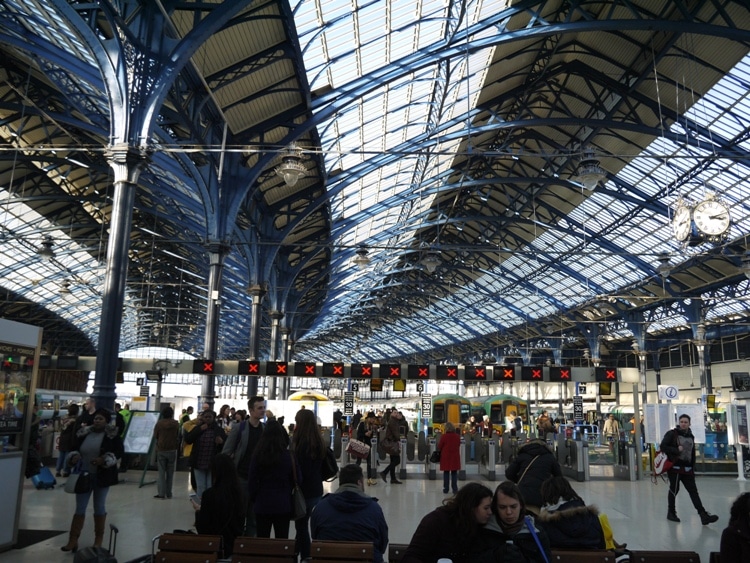 Our train departed on time at 12:19 and arrived on time in London Victoria at 13:13, for a journey time of under an hour.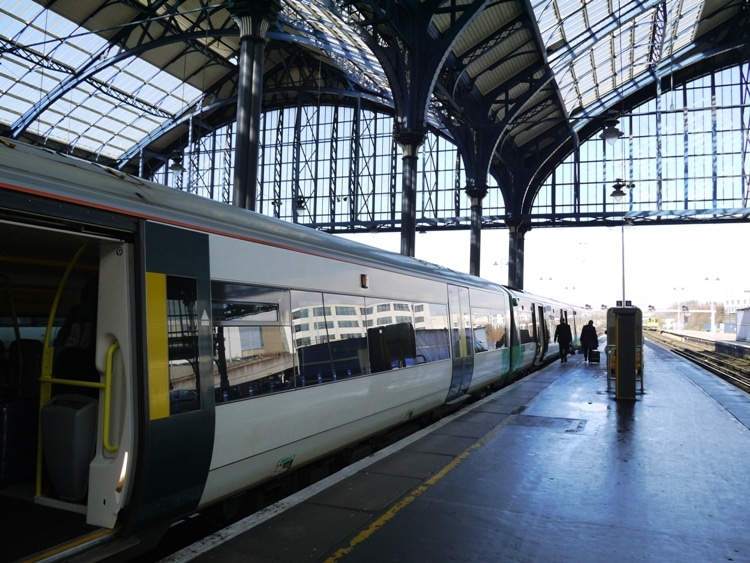 The train had plenty of spare seats so we were able to pick a good place to sit. The table seats are best, as the other seating is a little cramped. A trolley service came around, but the coffee was pretty bad for the price. It was instant coffee that was not really worth drinking, but still cost £2.20. There isn't much luggage space on these trains. We couldn't even fit two suitcases on the very small luggage rack.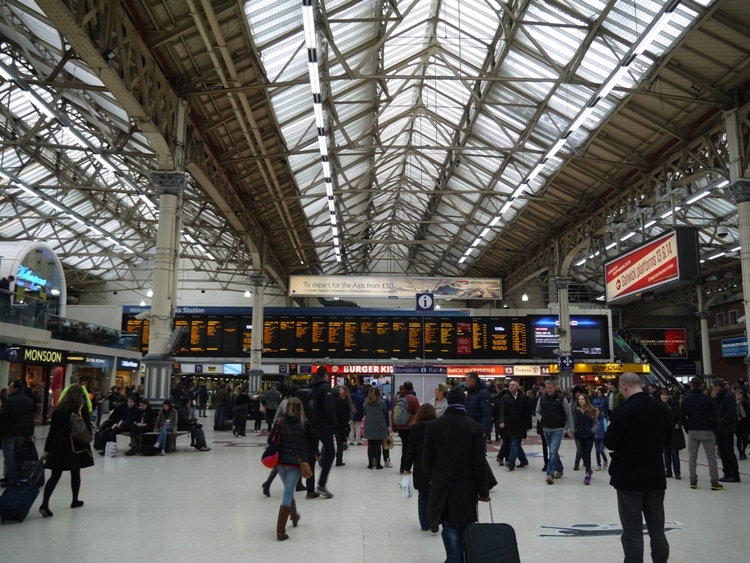 From Victoria station we got an underground train to our hotel. If it's your first time in London you'll probably need to get an Oyster Card to get around the city. You can pick one up at Victoria Station.
Map
Where To Buy Your Train Tickets
Your can buy your train tickets for this journey from the First Great Western website, even though this isn't a First Great Western train. They don't charge a booking fee, whereas some rail ticket sites do. In the UK ticket prices tend to be cheaper in advance, so book your journey as early as possible to get the best price. You can also buy tickets at the station if you prefer.
Hotels In London
London has hotels to suit every budget and there are literally thousands to choose from. Our favorite from this London trip was the 73 Suites Apartment hotel in Bayswater.