After almost five years in Southeast Asia we decided to spend the first five months of 2015 exploring Europe. This was Miu's first trip to Europe and my first time back since moving to Thailand. The first month of this trip was dedicated to visiting friends and family in the UK as well as visiting some of my favorite towns – Bath, Brighton, Cambridge, London, Oxford, Plymouth and Swansea. For the flight we opted to travel with British Airways, considered by many to be one of the best and safest airlines in the world.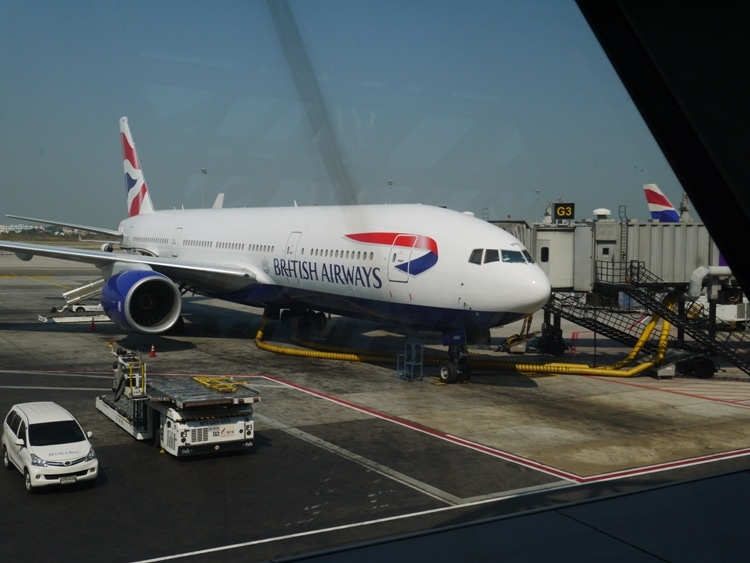 Booking The Tickets
After checking multiple alternative routes and multiple airline booking sites, it turned out that the cheapest tickets were in fact return tickets booked directly via the British Airways website. We booked the outward flight from Bangkok to London for 20 January, with the return flight booked for late June. Total cost of two return tickets was a very reasonable 64,830 baht (£1,266, $1,965). So that's 32,415 baht (£633, $983) each. Baggage allowance is 23 kg each.
Getting To Suvarnabhumi Airport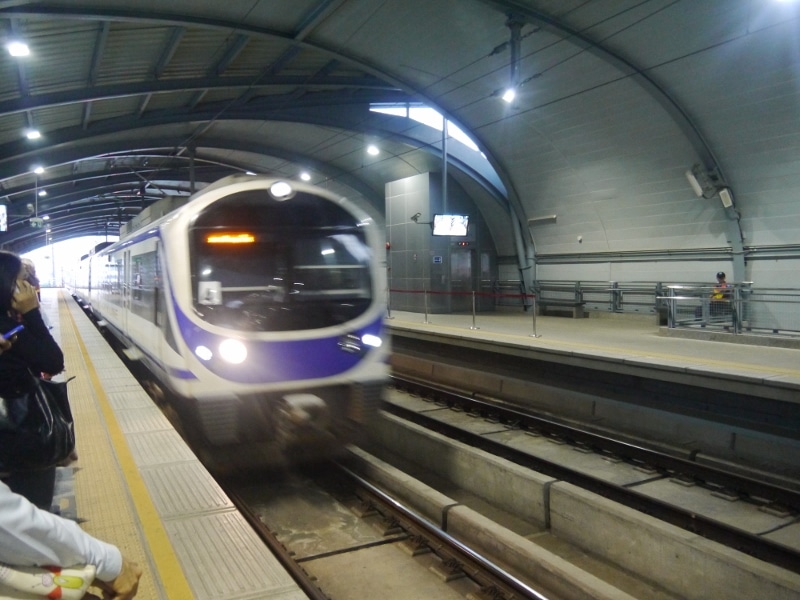 We got to Suvarnabhumi Airport by BTS and airport rail link, as that is the most pleasant way to get too and from the airport.
Checking In
One of the things I didn't like about the British Airways tickets was that they charge almost 1,500 baht (£30, $50) if you want to choose your seats in advance. The seat booking is free once online check-in is open 24 hours before the flight, so this is when we booked our seats. The bag drop at Suvarnabhumi Airport was very fast, as there was only one person in front of us in the queue.
The Flight
Our flight left on time at 11:15 and arrived at London Heathrow Terminal 5 a few minutes ahead of the scheduled 17:20 arrival time, giving a flight time of around 13 hours.
We ordered vegan meals for this flight and these were provided. So this was an improvement on the last two flights I took with them when the meals weren't provided even though booked in advance. The meal was quite tasty but fairly typical airline quality.
We had a second light meal just before landing. This was similar to the meal we had for lunch. Something different would have been better.
The headrest on the seat was very good, as you could rest your head without it sliding off to the side, as usually happens with most airline seats.
One thing I didn't like about the flight was that the lights we turned down and the blinds shut for most of the flight. It was a daytime flight, so I think it would have been best to keep the blinds open and the lights on. It made it feel like night and wasn't a good reading atmosphere. It also makes it more difficult to adjust to the new time zone.
Arriving At London Heathrow
The queue at Border Control was fairly long, but we still got through in about 15 minutes. The immigration officer was polite and efficient, which was a pleasant surprise. By the time we got to the baggage collection area our bags were already there, so from leaving the plane to getting on the train was pretty quick.
All in all this was quite a good flight, so w'd be happy to fly the same route with British Airways again.
Getting From London Heathrow To Central London
For the journey into central London we opted to travel Business First on the fast and efficient Heathrow Express train that goes to Paddington Station in West London. See Heathrow Express To Central London.
Hotels In London
For our first three night in London we chose the 73 Suites Hotel in Bayswater.
For other great hotels in London, check out Agoda London, our favorite hotel booking website.