For our few days in Madrid we stayed at an apartment in the Lavapies district. It's traditionally been a working class neighborhood, but has seen some gentrification in the last couple of decades and has now become a quite trendy. There are a few vegetarian restaurants and cafes in the area or within walking distance, plus lots of non-veggie places were you can get great veggie food.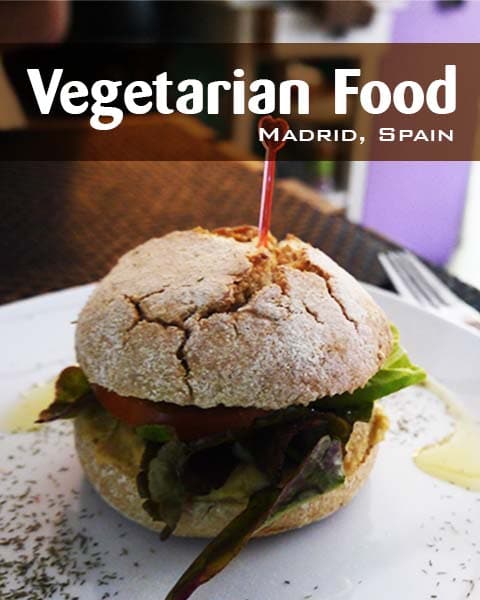 The area is ethnically diverse, so you'll find many Indian, Turkish, Chinese, and other restaurants. The only totally vegetarian place we at at was Cafe de Mar.
Cafe el Mar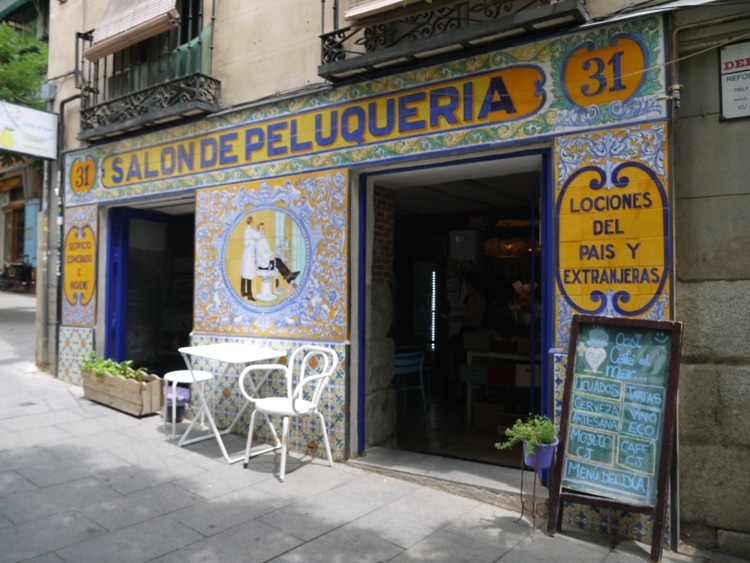 Cafe el Mar is a small vegetarian cafe and organic store located in the Lavapies neighborhood. It's open everyday and has a good selection of food at reasonable prices.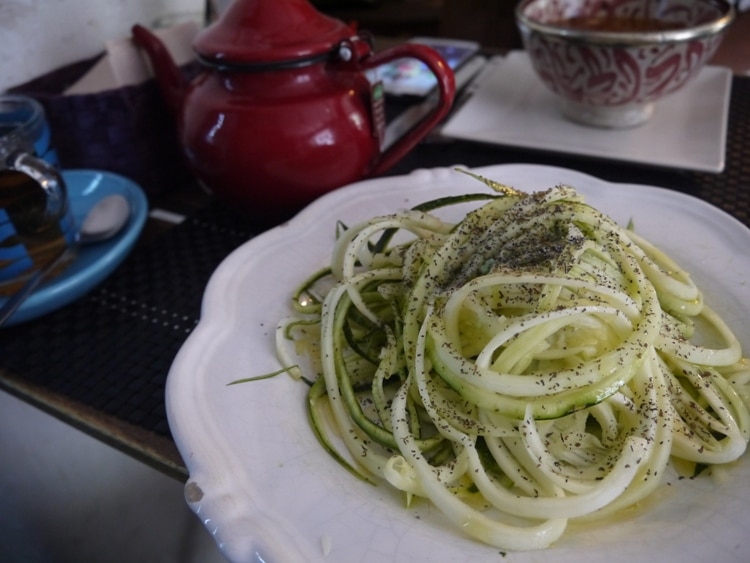 The Zucchini Spaghetti Marinated In Lemon & Ginger was bigger than it looks in the image above and was quite tasty. It's also available in a tomato and date sauce. These are both raw dishes.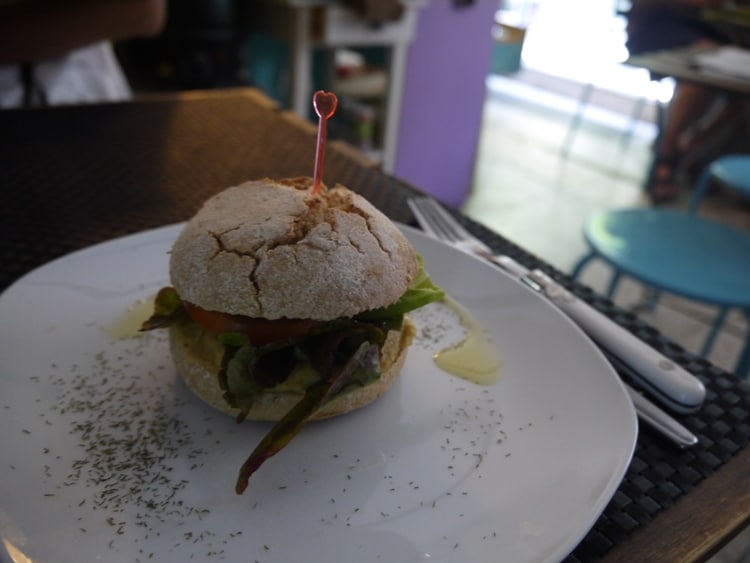 The Hummus Sandwich With Lettuce & Tomato that I had was  little smaller than I was expecting, but it tasted really good. Other dishes include soups, quiches, veggie burgers, pies and juices.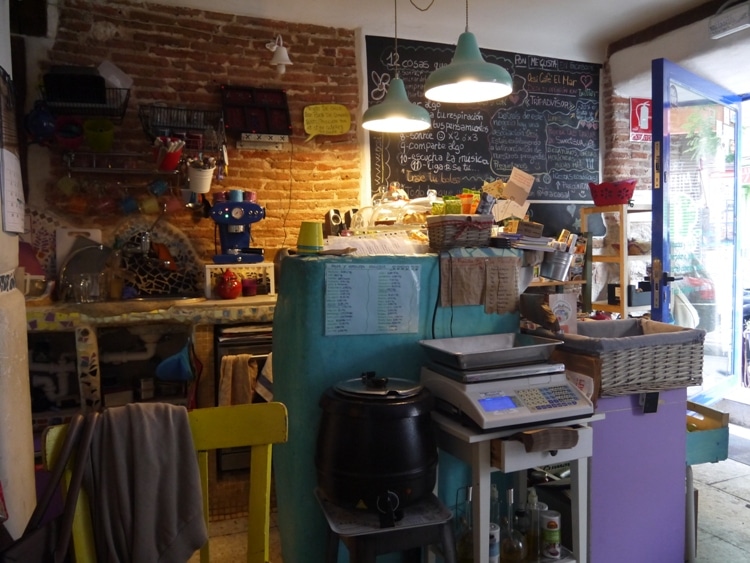 Cafe de Mar is a very colorful place that has friendly staff and a very relaxed vibe. Dogs are also allowed in the cafe.
Cafe de Mar Details
Address: Calle Embajadores 31, Lavapies, Madrid
Nearest Metro: Lavapies (Line 3), Embajadores (Lines 3 & 5)
Opening Hours: Sun-Sat 10:00-22:00
Website: enbioverde.wix.com/enbioverde
Where To Stay In Madrid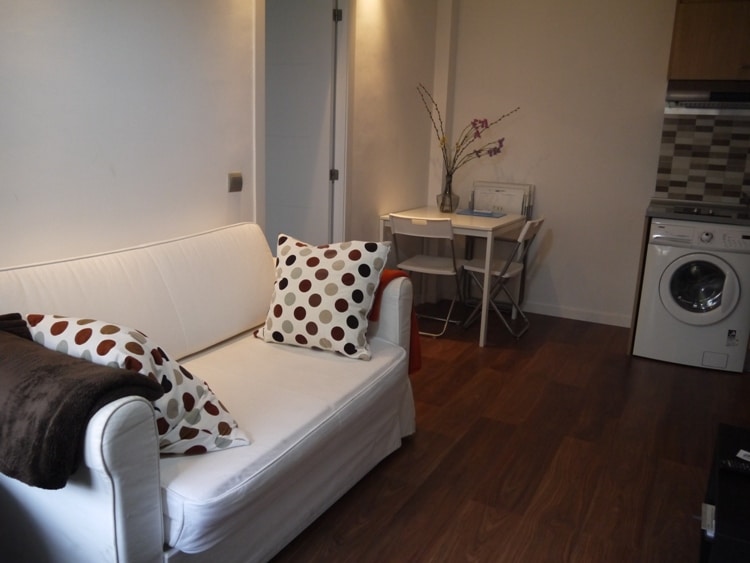 For our few days in Madrid we stayed at Apartment Las Corralas de Servet, a small 1-bed studio apartment in the city center. For other great apartments and hotels in Madrid, check out Agoda Madrid.