Hanoi has thousands of cafes, but if you're look for something a bit different I'd suggest a visit to Cafe Pho Co. This cafe has an awesome view of Hoan Kiem Lake, and getting to the cafe is equally interesting.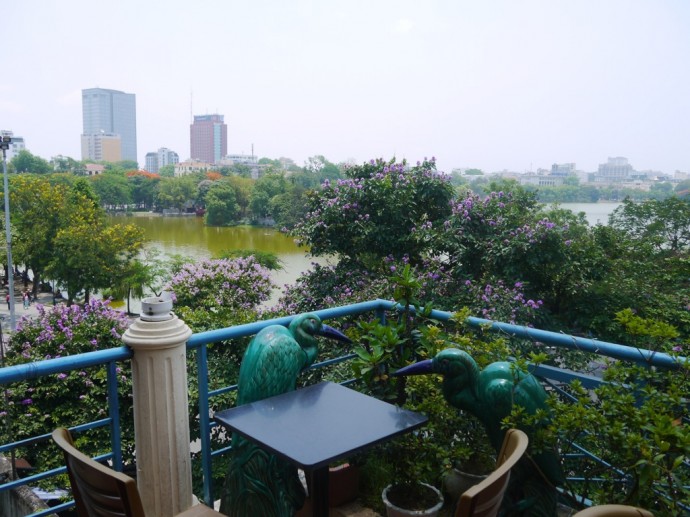 You may walk straight passed this cafe without realizing it's there, as you need to get to it by walking through a souvenir shop. The cafe is at 11 Hang Gai, so check the street numbers carefully and you'll see a small shop with the cafe sign above the entrance.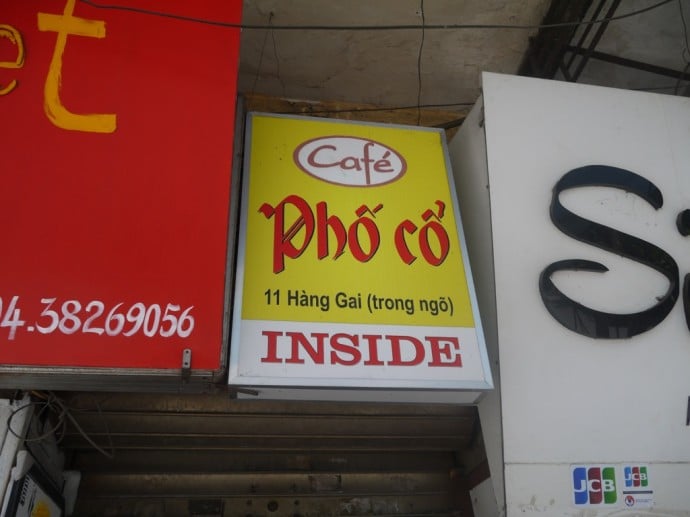 Walk through the shop, and you'll come to a very long alleyway.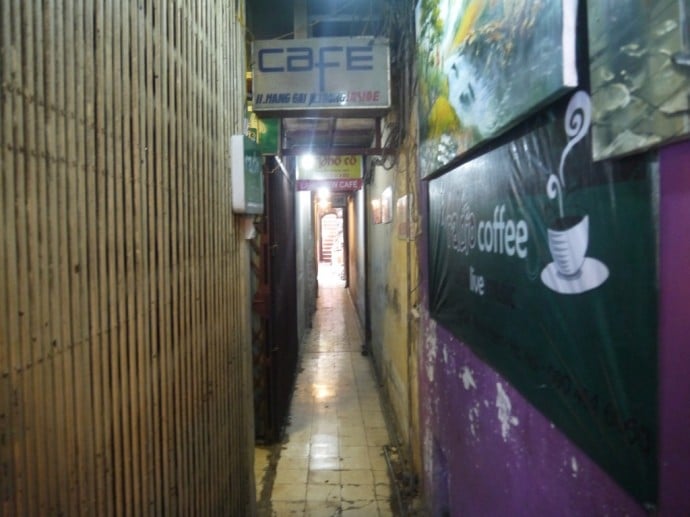 Walk the whole length of the alleyway and you'll come to an open area, which is where you need to order your coffee. You will most likely see a giant cat sleeping here. This is one of the biggest cats I've ever seen.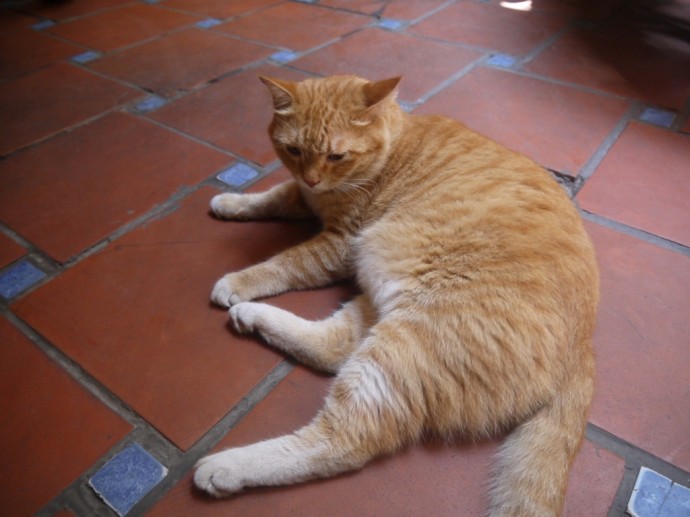 After you've ordered your coffee, head up the stairs to your right. There is an area at the top of the stairs with some table and chairs, but you need to keep on walking up some more stairs to get to the top. It is from the highest level that you get the awesome views of the lake.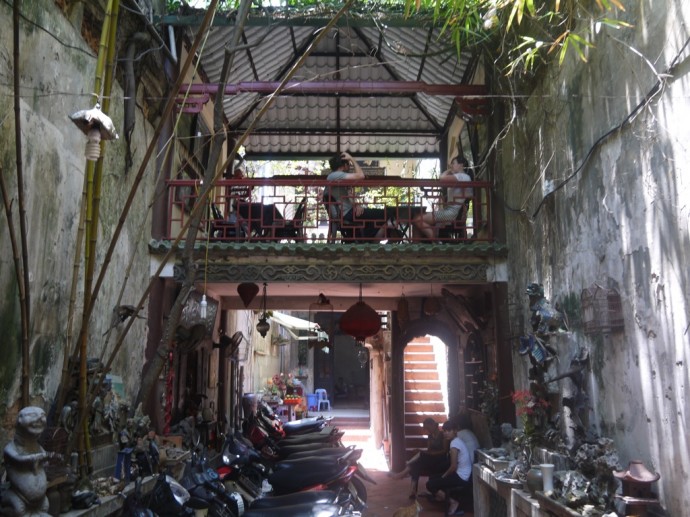 Once you're at the top, you'll find seating both inside and out, all with great views of the lake.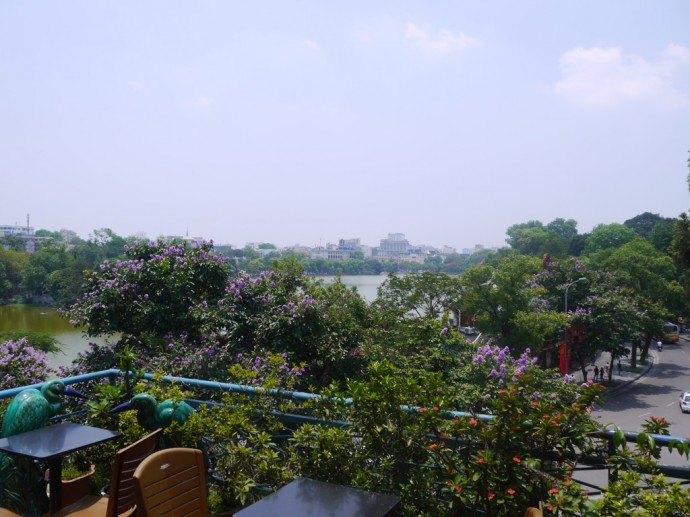 As Hanoi cafes go, this one is more expensive than most. But the views are worth paying extra for.
Address: 11 Hang Gai, Haon Kiem, Hanoi
Hotels In Hanoi
Click the link below to find a great selection of hotels in Hanoi.