The wifi at our guest house in Ubud was quite slow, which was also the cases in a few other guest houses that we checked out. So the hunt was on to find some great cafes that also had fast wifi. We found this one near our guest house, and will add others if ans when we find them. Click here to book a great hotel in Ubud.
Coffee &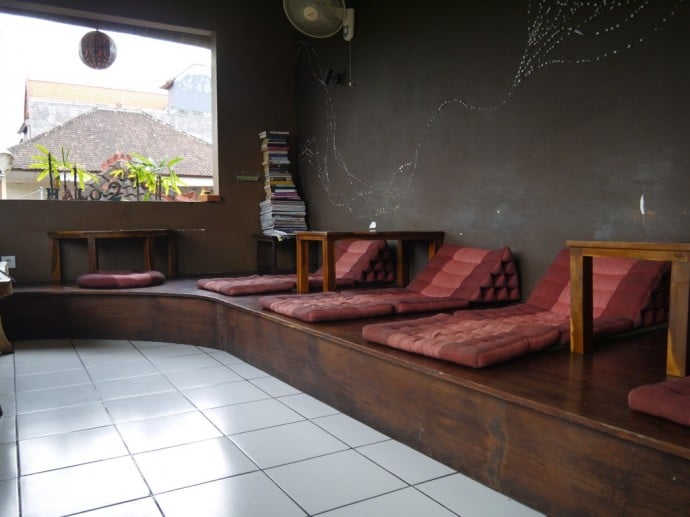 This is a small cafe on Jalan Monkey Forest in the heart of Ubud. If you walk down Jalan Monkey Forest from the main road near the tourist information office, you'll find Coffee & about 200-300 meters away on your left hand side.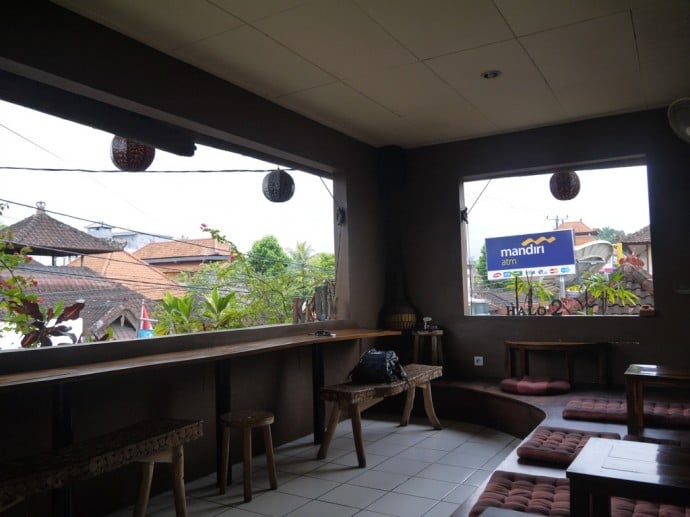 They have a small seating area downstairs, and a larger area upstairs. The upstairs seating is a better place to work, as there's never been anyone else there when we've visited.
The upstairs is open air, so you have a nice view of the street outside if you sit at the benches facing the front. When I tested the wifi speed using speedtest.net, it showed as 2.12 Mbps download, and 0.53 Mbps upload. That's not great by Western standards, but is about four times faster than at our guest house.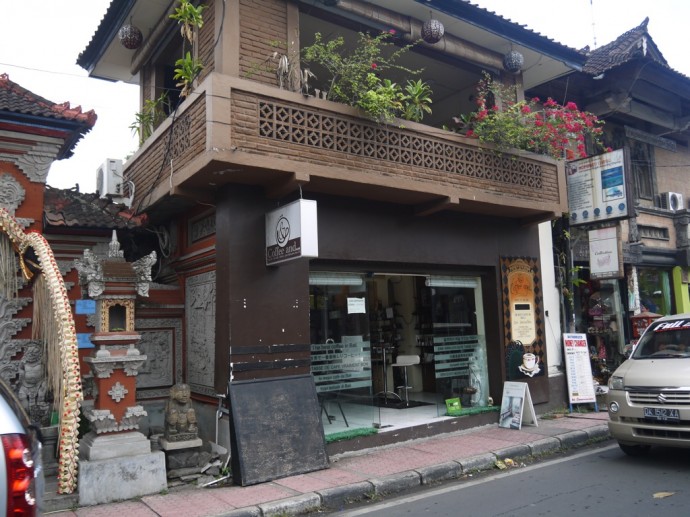 This cafe is a little expensive, even for Ubud. An Americano, frappuccino and a muffin came to around $10.
Address: 67 Jalan Monkey Forest, Ubud
Opening Hours: 08:00-22:00 every day
Hotels In Ubud, Bali
While in Ubud, we stayed at Arjuna House. Click here to book a room at Arjuna House in Ubud.
Click here to book a different hotel in Ubud.