We're getting close to the end of our time in England, and only have a return train journey to Brighton after this one. The Cambridge to London journey was as simple as it gets in the UK. Just one train that took 1 hour 23 minutes. Tickets cost us £9 each, although they would only have been £6 if we'd booked them a little earlier. So bear that in mind when booking train tickets in the UK. Book a few weeks in advance to get the best prices, but note that the best priced tickets are non-refundable and you have to take the specific train you booked.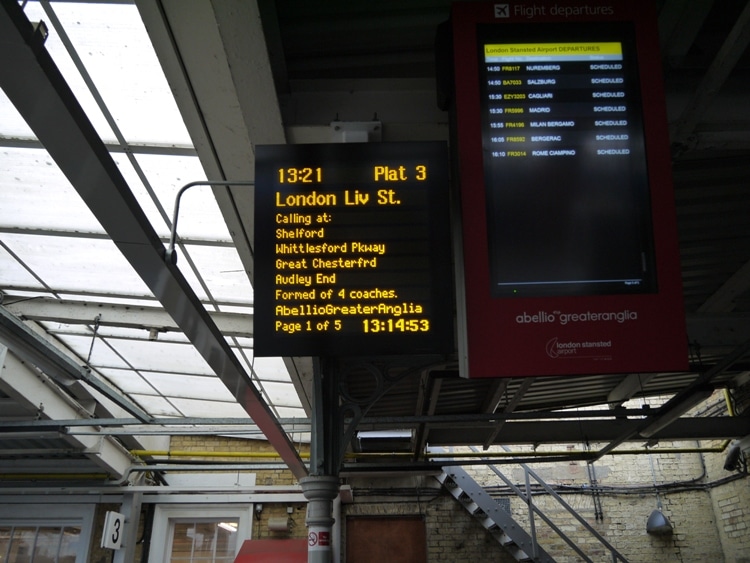 We did this journey in reverse as the second leg of our Oxford to Cambridge train trip, so we knew exactly what to expect. We had to check out of our hotel at 12:00, so were at the train station very early. Luckily there was a cafe at the station and also a few take-away food stalls.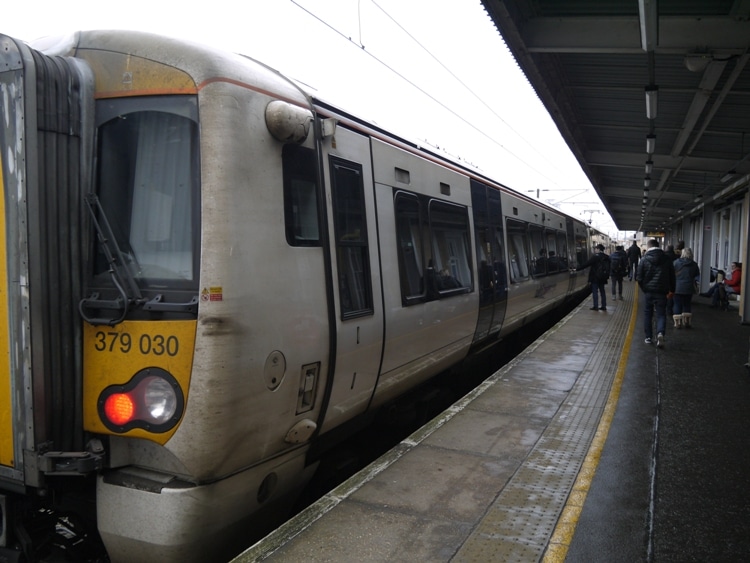 The train departed from Cambridge station on time and the journey was pretty uneventful. We traveled on a Saturday and the train was less than half full for this journey.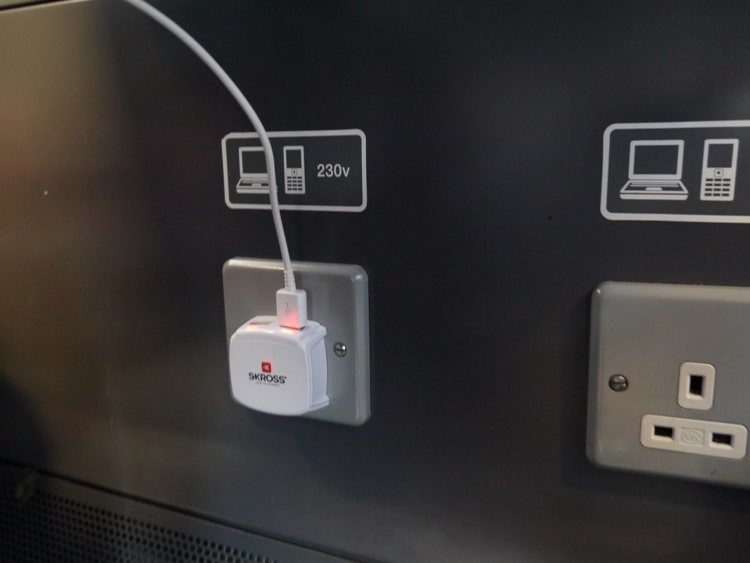 The train carriage had power points next to the seats, so we were able to re-charge our phones using our neat SKROSS USB Plug.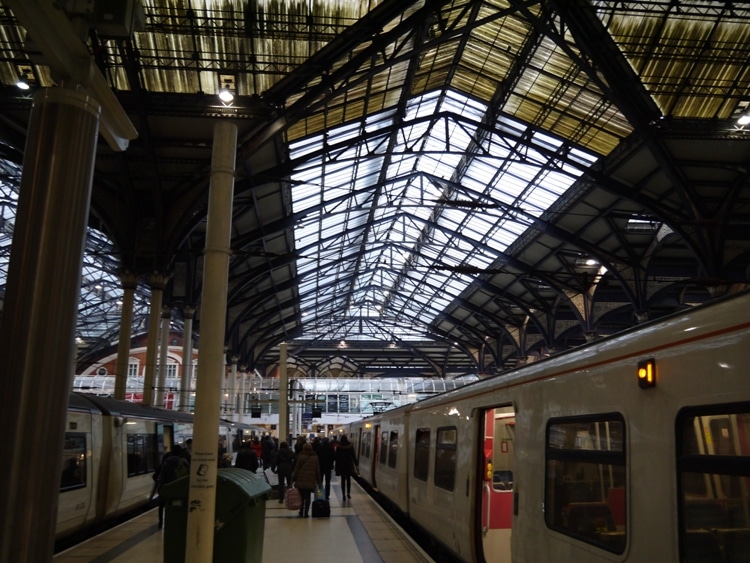 The train arrived at London Liverpool Street station on time at 14:44. There are some faster train from Cambridge to London, but these were more expensive when we checked the ticket prices. As we weren't in a hurry there didn't seem to be much point paying extra just to arrive 20 minutes earlier.
Map
Where To Buy Your Train Tickets
Your can buy your train tickets for this journey from the First Great Western website, even though this isn't a First Great Western train. They don't charge a booking fee, whereas some rail ticket sites do. In the UK ticket prices tend to be cheaper in advance, so book your journey as early as possible to get the best price. You can also buy tickets at the station if you prefer.
Hotels In London
London has hotels to suit every budget and there are literally thousands to choose from. Our favorite from this London trip was the 73 Suites Apartment hotel in Bayswater.