We chose this hotel mainly because it's so close to the Royal Thai Consulate, where I needed to go to get a visa before heading back to Thailand. It's a small 8-room hotel, but quite modern, with very spacious rooms. It's in a very quiet residential area, but there are a few restaurants within a few minutes' walk. Click here to book a room at Cityzen Renon Hotel via Agoda.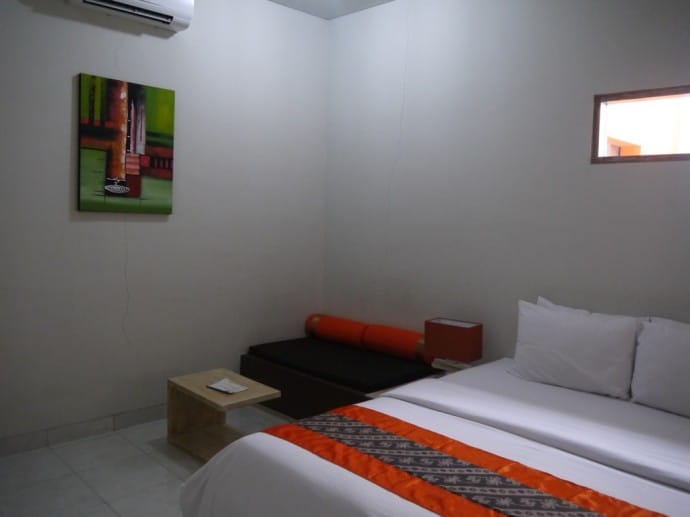 The bedroom are was very spacious, with a large double bed, a seating area with small table, an open double wardrobe, great aircon and flatscreen TV. There were two sockets next to the seating area, which was very handy, and another socket near the TV. The socket near the TV had a a 3-way adapter plugged into it, so that was another useful feature.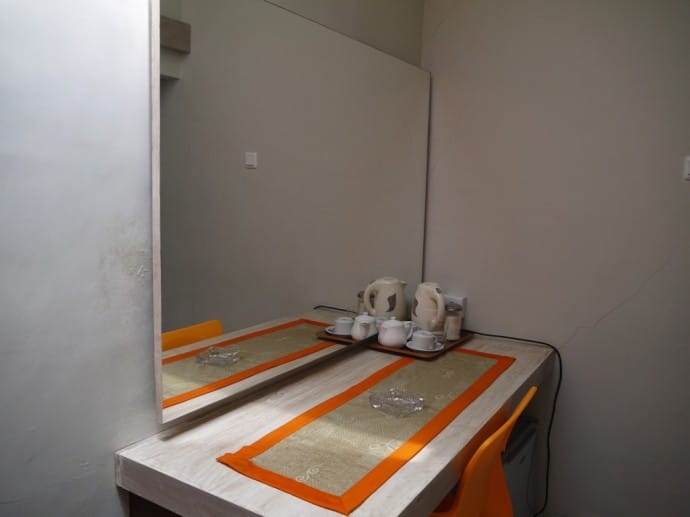 Between the main room and the bathroom, there was a large fixed table that had a kettle, teapot, cups and sugar. Unfortunately, there wasn't any tea, coffee or water. They sell water at the hotel, but it's very expensive compared to the price at a local shop. There was a small fridge under the table.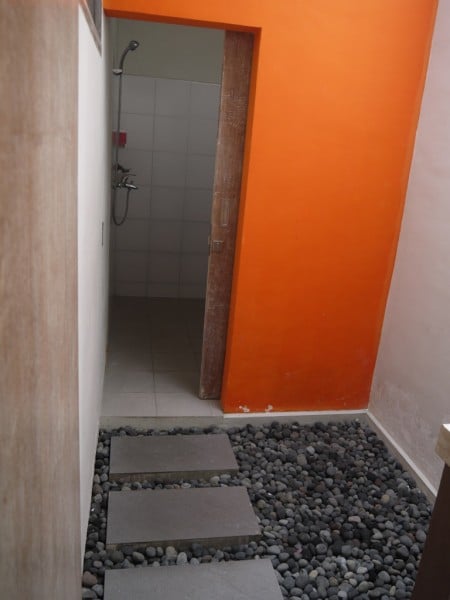 There was a pebbled area at the entrance to the bathroom, with a large skylight above it. This lets a huge amount of light into the room. The rooms at the hotel don't have any other windows. The bathroom was very clean and modern. There was soap and shampoo in a dispenser next to the shower.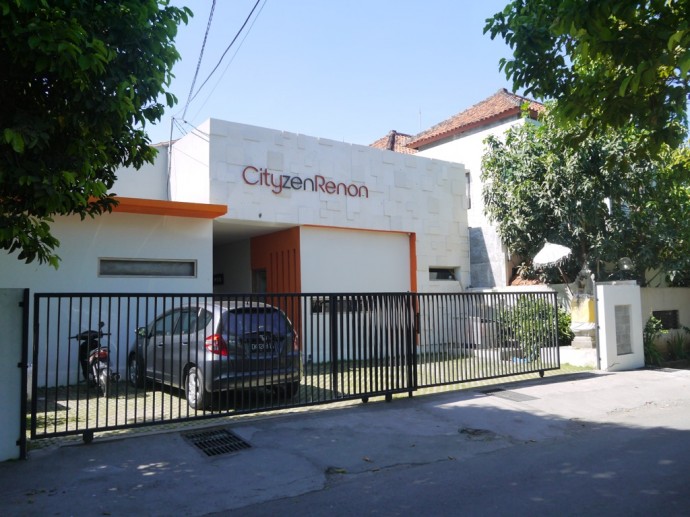 The wifi was free, and when I tested it the speed was around 0.5 Mbps upload and download. There was an instruction card in the room that said the wifi would disconnect every 20 minutes, and that we'd need to reconnect. But this never happened during our stay, so I'm not sure what that was all about. The instructions also said that VoIP wasn't available, but we used it and it worked ok.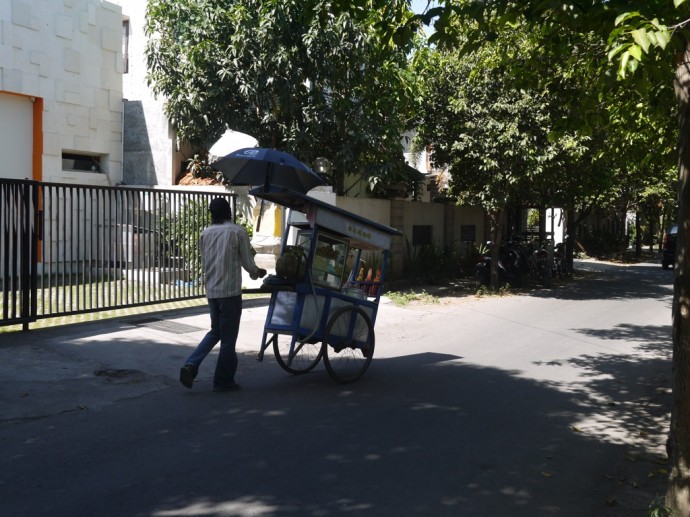 Outside the hotel is a very nice tree-lined street that is pretty quiet. There are 3 ATMs (all next to each other) five streets away on Jalan Tukad Yeh Aya. The hotel is on Jalan Ciung Wanara II, so just walk to III, IV, V, VI, and then Jalan Tukad Yeh Aya will be the next street. All these streets are parallel to each other, so it's easy to figure out where you are. Jalan Tukad Yeh Aya also has a minimart, quite a few restaurants and lots of other shops. This seems to be the main local shopping street for in this area.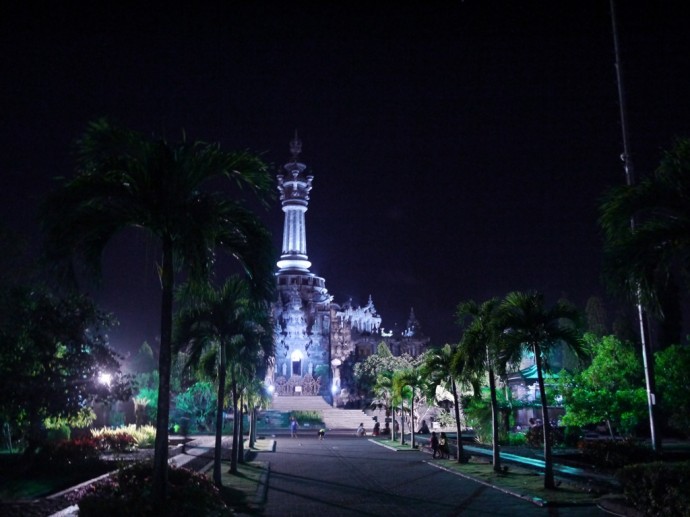 The hotel is only about 2-3 minutes' walk from Bajra Sandhi Monument, which is well worth a visit. There is also a minmart and bakery opposite the entrance to this monument, so it's closer to the hotel than the minimart mentioned above.
Videos Of Cityzen Renon Hotel
Room 801 At Cityzen Renon Hotel
Street View Outside Cityzen Renon Hotel
Hotels In Renon, Denpasar, Bali
Click here to book a room at Cityzen Renon Hotel via Agoda.