The cost of living in George Town, Penang is low even by SE Asian standards, so is a place that's well worth considering if you like to travel slowly like we do. We spent a total of 24 days in George Town, and would have stayed a little longer if our permission to stay was longer. While US and UK passport holders can stay for 90 days, Thailand passport holders can only stay for 30 days, so we had to leave.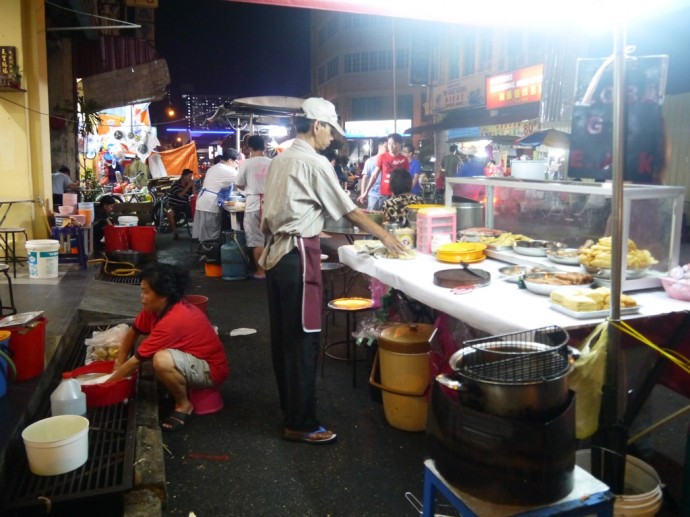 During our time there, we spent a total of $1,135, which works out at just $47 per day. That's under $24 per person per day. Monthly cost per person works out at $710, which is a real bargain, especially when compared to most Western countries. Our daily spend was split as follows: food and drink $18, transport $2.50, miscellaneous $2.50, and accommodation $24.
George Town was another place where we managed to find a great hotel that we were happy to stay long-term. This was just outside the main UNESCO zone, in what's known as the buffer zone. It meant walking a little further sometimes, but it also meant we were closer to the places we frequented every day. We stayed at New Asia Heritage Hotel on Kimberley Street, which is famous as a street food location. It gets packed with both locals and visitors every evening, and has some incredibly cheap eats. We were also close to a few vegetarian restaurants and some nice cafes (we do love our coffee).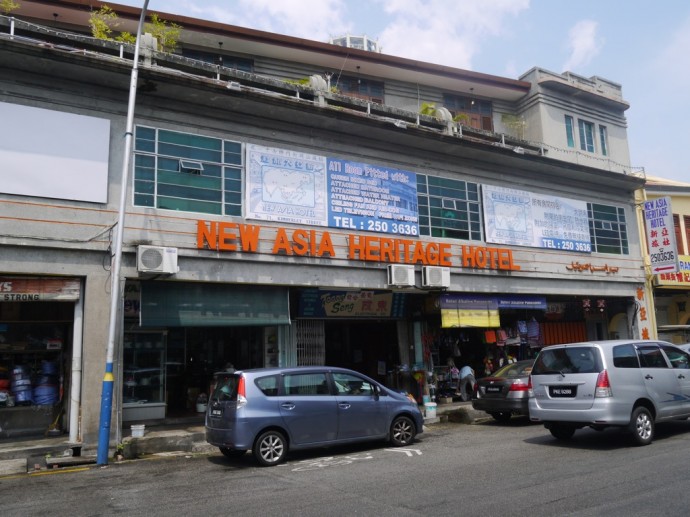 One of the keys to keeping our costs down was to negotiate a good deal on a long-term hotel stay. Not only did we get a discount, but we also got upgraded to better rooms – sometimes deluxe rooms, and sometimes very large family rooms, depending on how full the hotel was at the time. We were sad to leave, and the staff seemed sad to see us go as well. We'd definitely stay there again.
The other main cost for most travelers is food, and George Town has plenty of very affordable food. As well as the street food around Kimberley Street, there are also lots of shophouse type local places to eat at. Eat at the tourists places in the main UNESCO zone, and prices will be much higher, although still reasonable by Western Standards.
George Town also has some great street art, so there is plenty to keep you busy while you're there.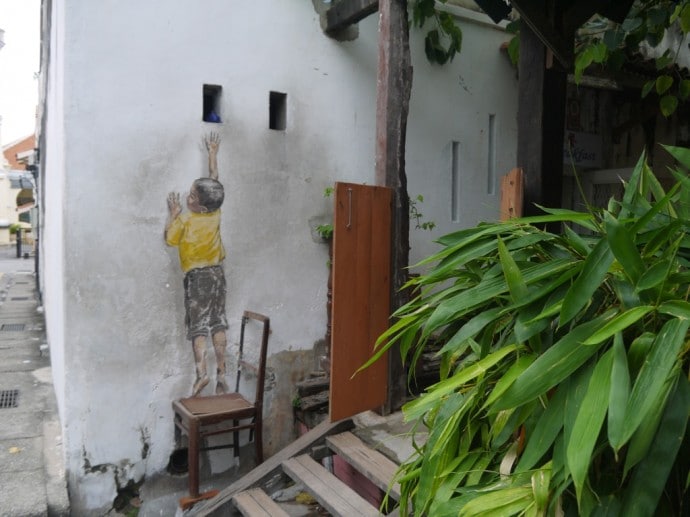 Hotels In George Town, Penang
Click here to book the New Asia Heritage Hotel via Agoda.