We booked this hotel because it's close to the shopping and restaurants of Bukit Bintang, but weren't prepared for how small the room would be. It's the smallest hotel room that we've ever stayed at, but at least all other hotel rooms will seem big compared to this. Click here to book a room at Cube Hotel.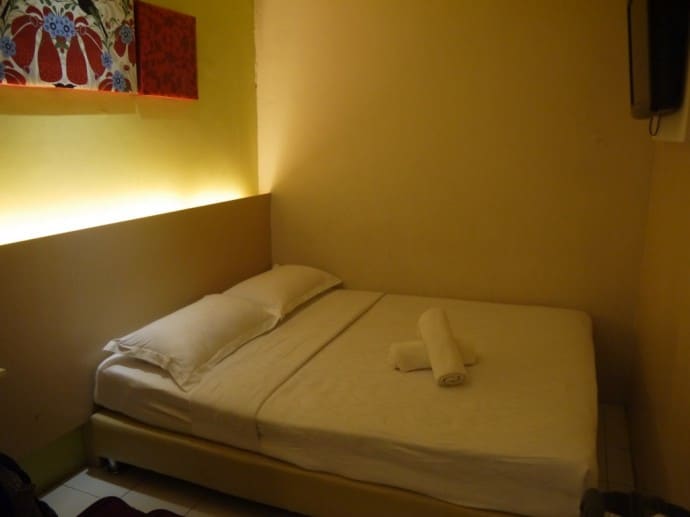 There isn't much I can say about this room, as it's so small. It has a double bed, chair and very small table, two clothes hangers hanging from a fold-away wooden frame, and two cups. You can get hot and cold water from the lobby area. There's also an iron and ironing board available. Bathroom is fairly small.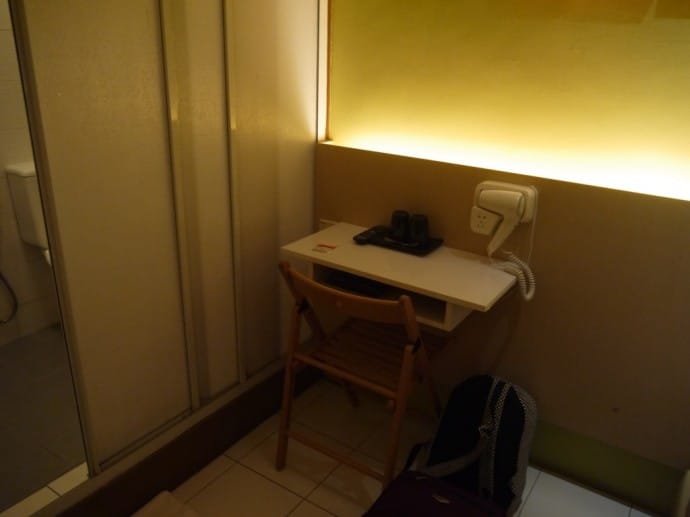 What's good about this hotel is that it's only a 2-minute walk from Imbi monorail station, and also a 1-minute walk from Jalan Bukit Bintang. So the location is really good.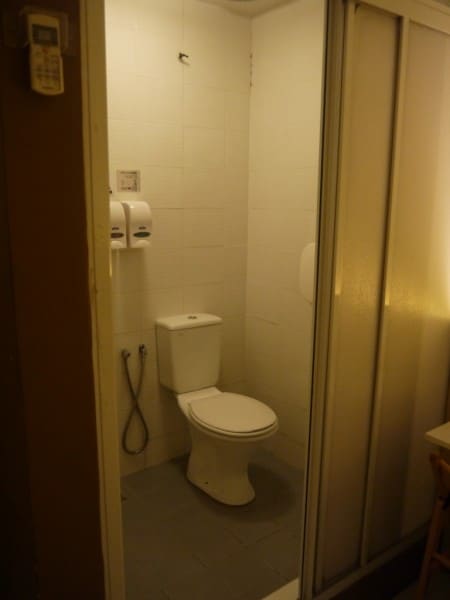 The hotel is clean and the security is good. There is lots of seating in the lobby area, where you can always find a few people hanging out. This is a good budget hotel, but not really suitable for long-term stays. Wifi is good, with tested speeds of 2.78-3.83 Mbps download, and 1.8-6.55 Mbps upload. It did tend to speed up and slow down down though. But was good enough for our needs.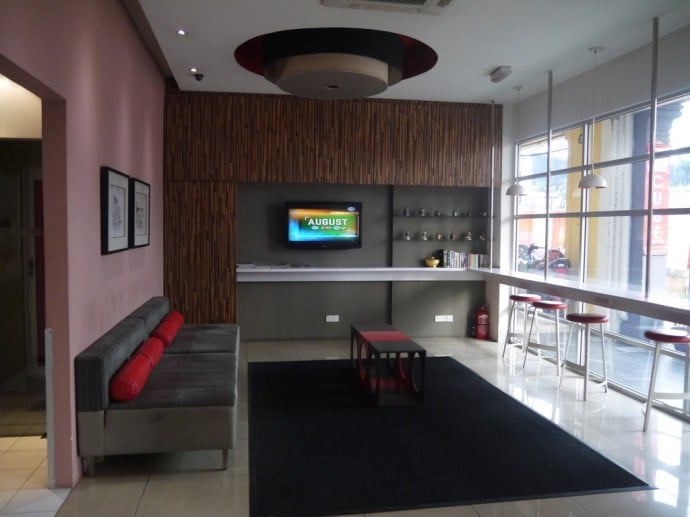 If you want to be close to the main shopping areas, and also close to the monorail, then this could be a good choice if you're going to be out most of the day.
Hotels In Kuala Lumpur
Click here to book a room at Cube Hotel. To book a different hotel in Kuala Lumpur, click the Agoda link below.