The official currency in Laos is the Lao Kip (LAK), but in Vientiane you can also use Thai baht and $USD. Credit cards are only accepted in some upscale hotels and restaurants, so most of the time you'll need to use cash.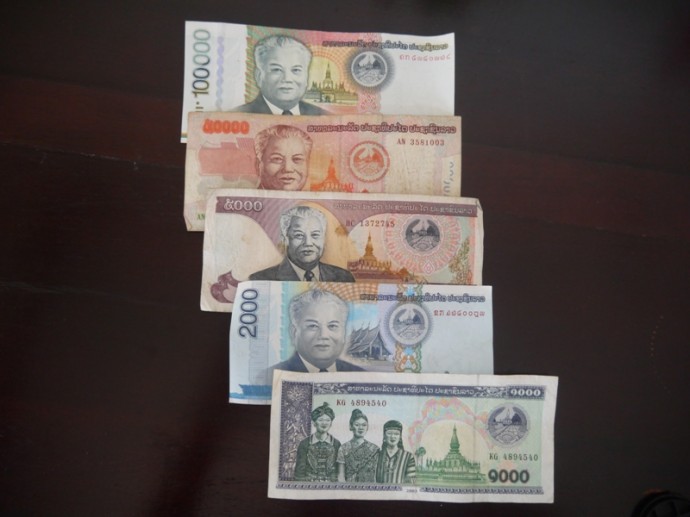 There are no Laos Kip coins, so you won't have to carry any loose change around with you. The notes are available in denominations of 1,000, 2,000, 5,000, 10,000, 20,000, 50,000 and 100,000. Small vendors may have trouble changing the larger denomination notes, so it's best to make sure you have at least a few lower denomination notes handy.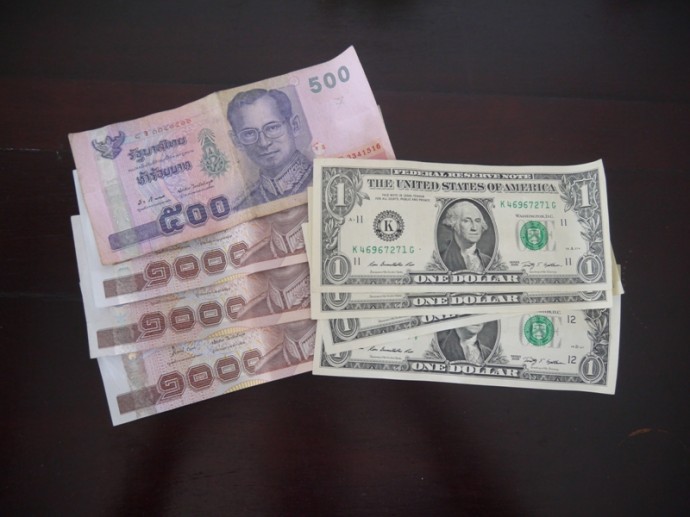 We didn't come across any shop that didn't accept Thai Baht and $USD, but sometimes the exchange rate is not in your favor. But if you do use these currencies you'll always get change in Laos Kip.
ATMs In Vientiane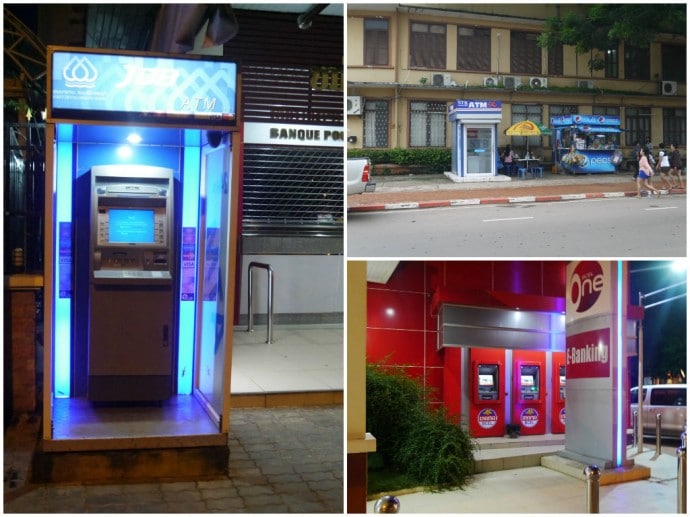 We saw ATMs all over Vientiane and didn't have any problems getting cash from them. We had read that many ATMs there don't accept foreign cards, but I'm not sure if that's still the case. There are so many ATMs around the city that I don't think it would be a problem. But it's still wise to bring enough cash with you just in case. If you get stuck you can still make a cash withdrawal from your debit or credit card at a local bank.
Hotels In Vientiane
For our first few days in Laos we stayed at the excellent AV Hotel. We chose the Executive Suite, which is 45 sqm, and were very happy with our stay there. For other hotels is Vientiane, check out Agoda Vientiane Hotels.