We originally booked a 5-night stay in Barcelona at Monica's Place Apartments, but we loved the area so much that we wanted to stay longer. As Monica's Place was fully booked, we moved to Verdi Gracia Apartments which is just down the road from it. It's a great location just next to Placa del Diamant.
Living Room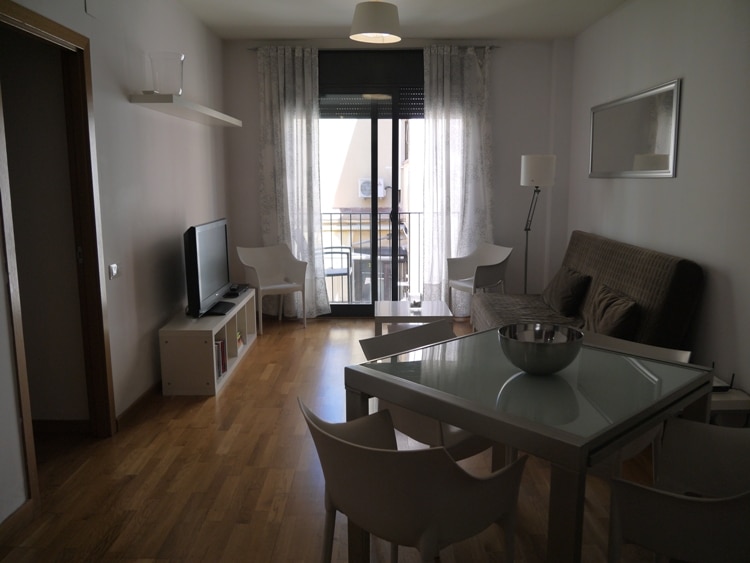 Verdi Gracia Apartments is a small block that has eight apartments, with the entrance on Carrer de Verdi. Our 2-bed apartment was on the 2nd floor, with both the living room and bedroom balconies looking out onto Carrer d'Asturies. As can be seen from the image above, the living room was fairly large. It had a long sofa, very large flat screen TV, small dining table and some extra chairs.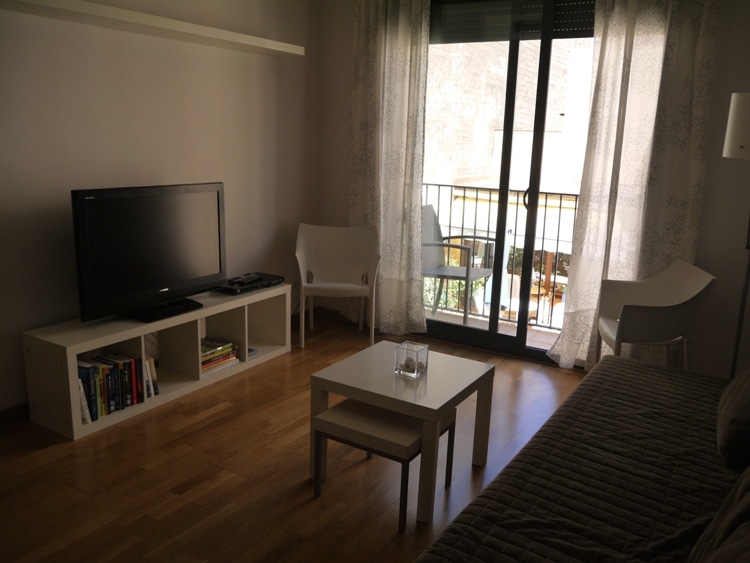 It was around 27-29C when we stayed, so it was great being able to sit on the balcony and watch the lively street scene below. The apartment also has aircon that works really well and keeps the whole apartment cool.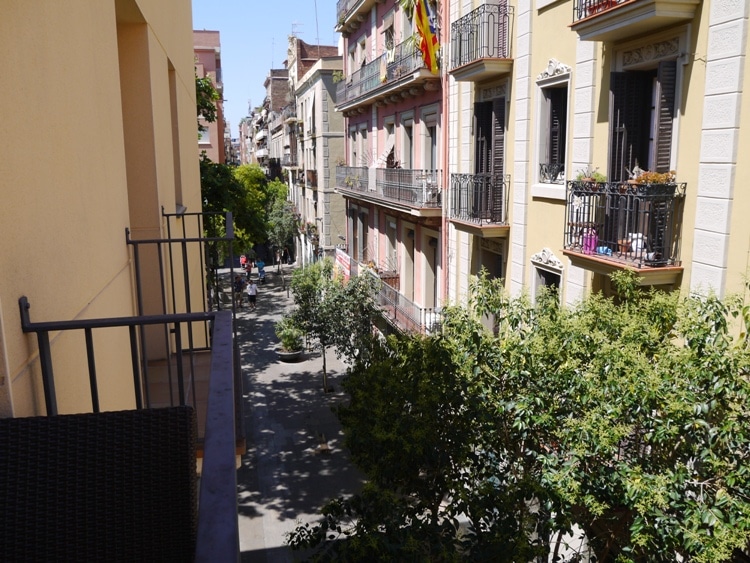 Above you can see the view from our balcony. It was great waking up to this every day.
Kitchen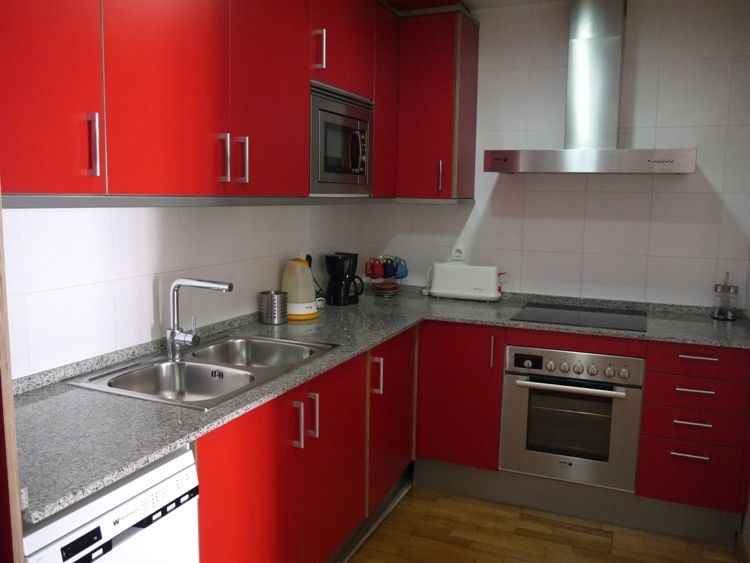 The apartment had a full-size kitchen that was open plan, but mostly in an alcove area at the end of the living room. This had a very large fridge/freezer, oven and hob, microwave oven, toaster, kettle, coffee maker, dishwasher, washing machine, and a full range of pots, pans, dishes, cutlery and other utensils.
Main Bedroom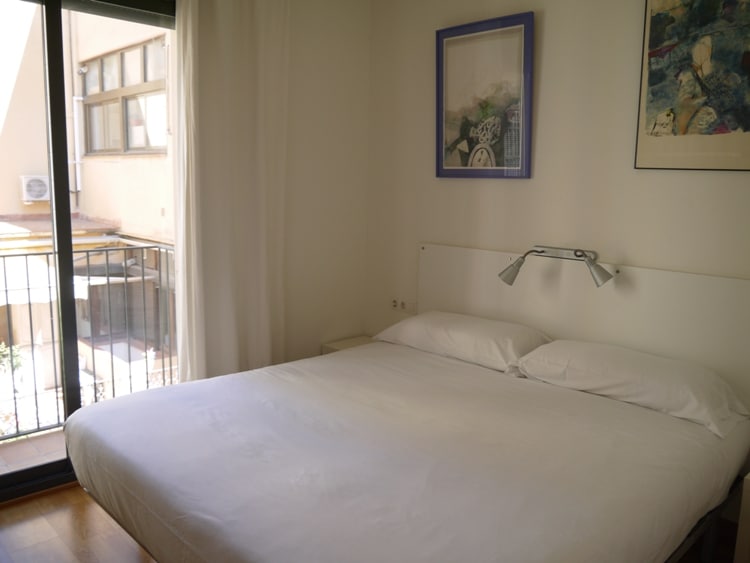 The main bedroom was simply furnished, with the bed being especially comfortable. The room also had a balcony looking out over the same street as the living room balcony. All rooms had electric window shutters, so this was great for blocking the light out at night.
Bedroom 2
Bedroom 2 was fairly small, but would be ideal for kids. It had two single beds, a chest of drawers and some hanging space. We used this room to store out luggage.
Bathroom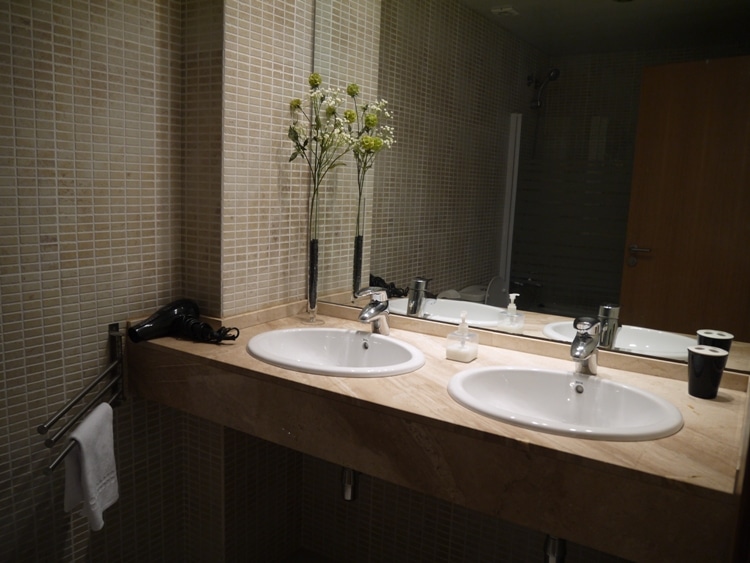 The bathroom had two sinks, so this might be great for a family. There was also a bath with shower overhead. The water pressure was very good.
Roof Terrace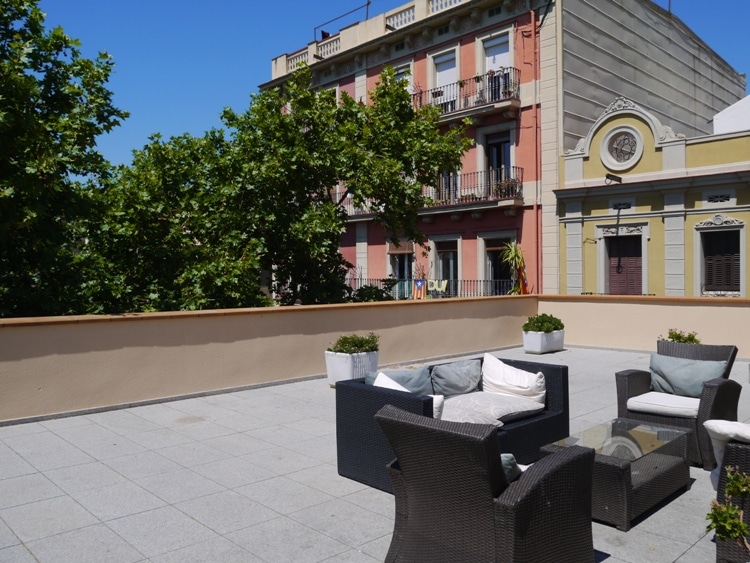 The apartments have a large roof terrace on the 3rd floor, and as there are only eight apartments in this block, you'll likely have it to yourself if you stay there.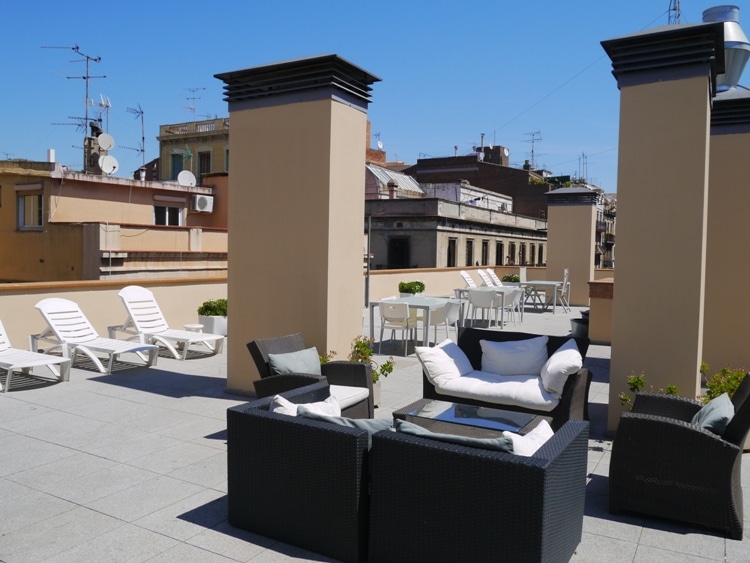 There are plenty of tables, chairs and sun loungers available to use.
Wifi

The wifi at the apartment was fast and worked well. When tested, it showed as 16.56 Mbps download and 1.15 Mbps upload.
Location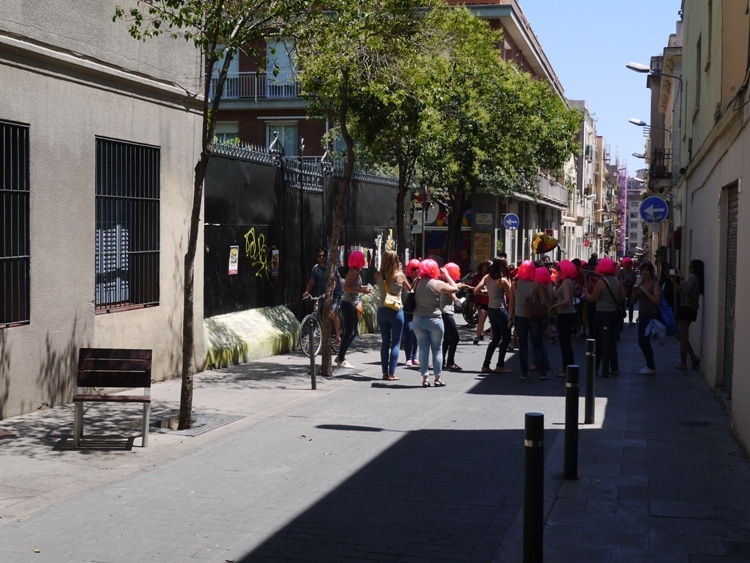 Gracia is a fantastic neighborhood to stay in because it's mainly residential, but quite lively. You don't get many tourists in this area, so it feels quite authentic. There are lots of vegan and vegetarian restaurants in Gracia, plus tons of supermarkets, grocers, bakers and other shops. It's our favorite part of Barcelona, and we'll definitely be staying in this area next time we visit.
How To Book Verdi Gracia Apartments
You can book this apartment via apartmentsbarcelona.com, which is what we did. We can highly recommend this company. See apartmentsbarcelona.com/gracia/verdi-gracia-5-a-1133.aspx to go straight to this apartment, where you can find out more details and make a booking.
If you prefer to stay at a hotel, check out the great deals at Agoda Barcelona.