If you're planning to visit Dubrovnik, the first thing you should do is take the cable car to the top of Srd Hill. The Dubrovnik Cable Car was first opened in 1969 and has been used by millions of visitors since then. The views of the old town and islands are breathtaking. There is also a restaurant at the top of the hill with the same amazing views.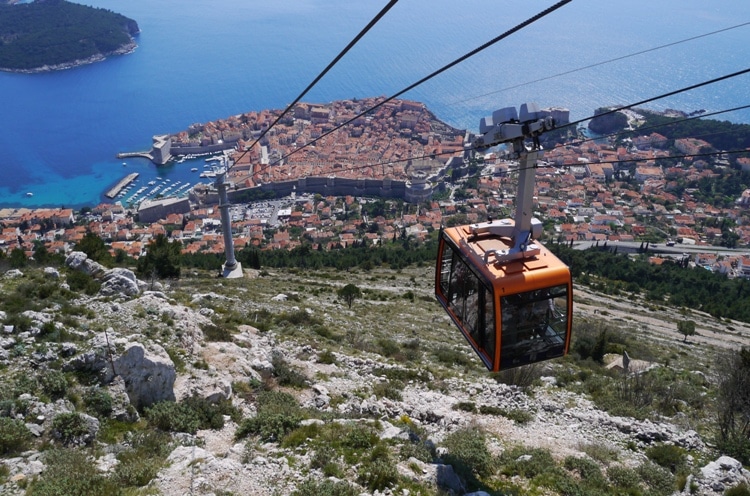 The distance between the lower and upper stations is 778 meters, and the cable car takes under 4 minutes to travel between the two.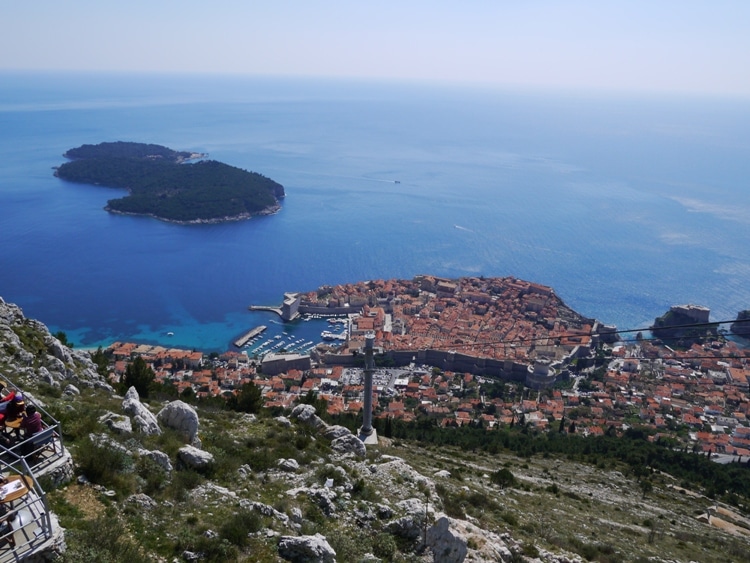 Once at the top you'll be greeted with views like the one above. Here you can see the old walled town and Lokrum Island.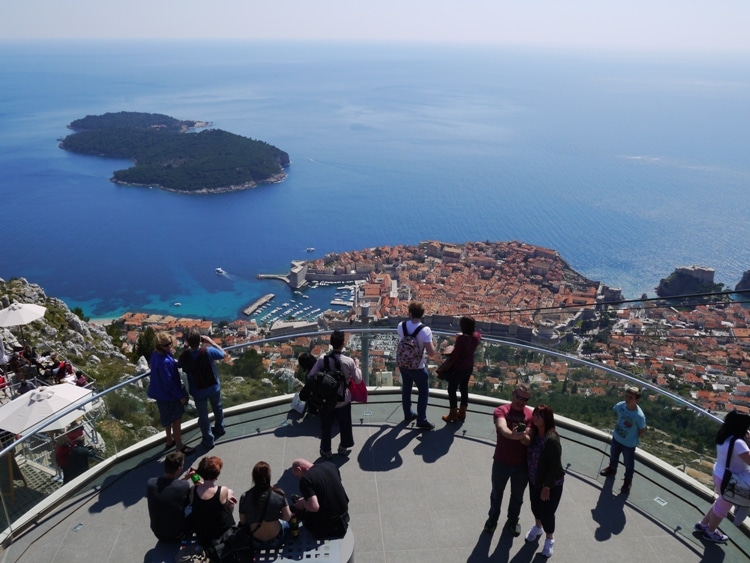 Above you can see one of the viewing platforms looking out over the old town and the Adriatic Sea.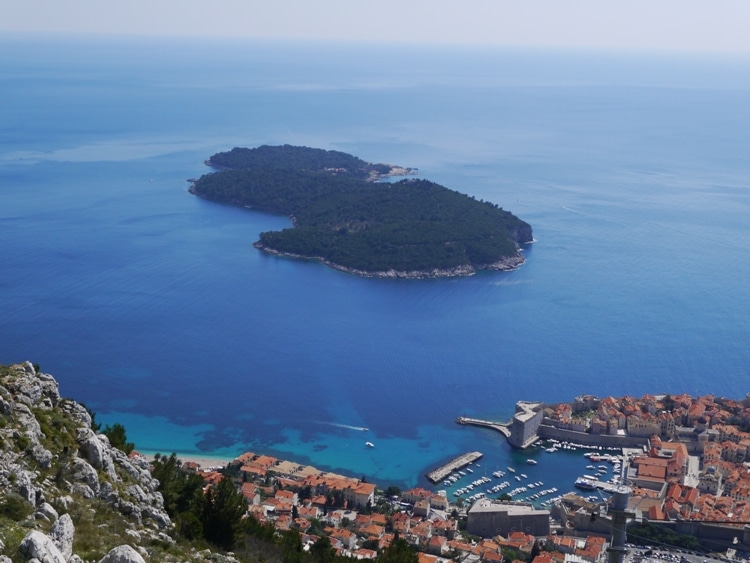 At the upper station there is a souvenir shop, toilets and a restaurant. The restaurant is a great place to sit and relax. Just buy your self a drink and take in the magnificent views.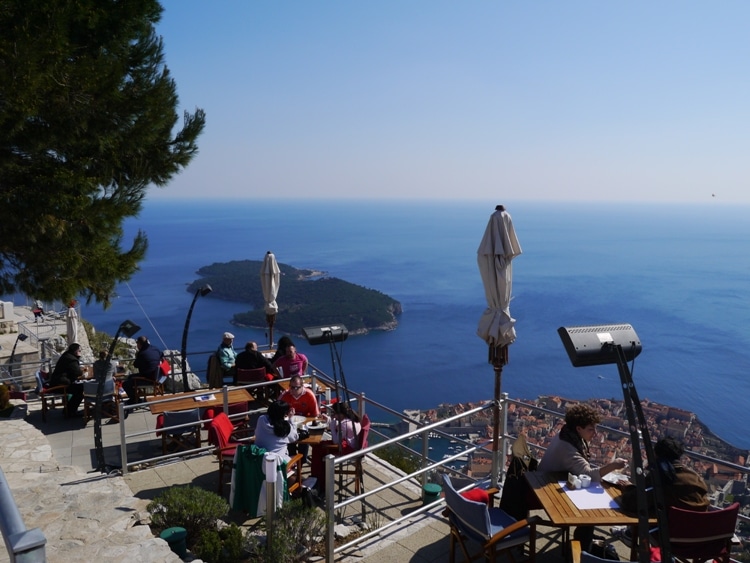 You won't find many restaurants with views as good as this.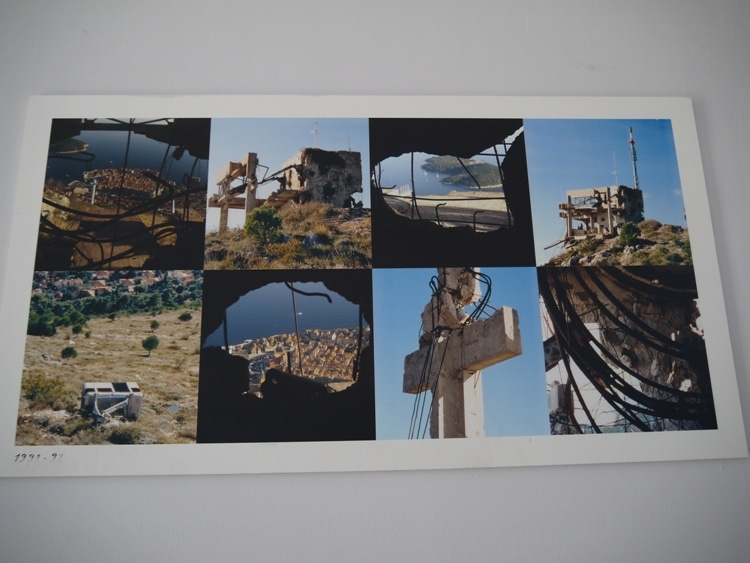 At the upper station you'll see a few old photographs of bomb damage to the cable car from the 1991-1992 war. Dubrovnik was heavily bombed during that time.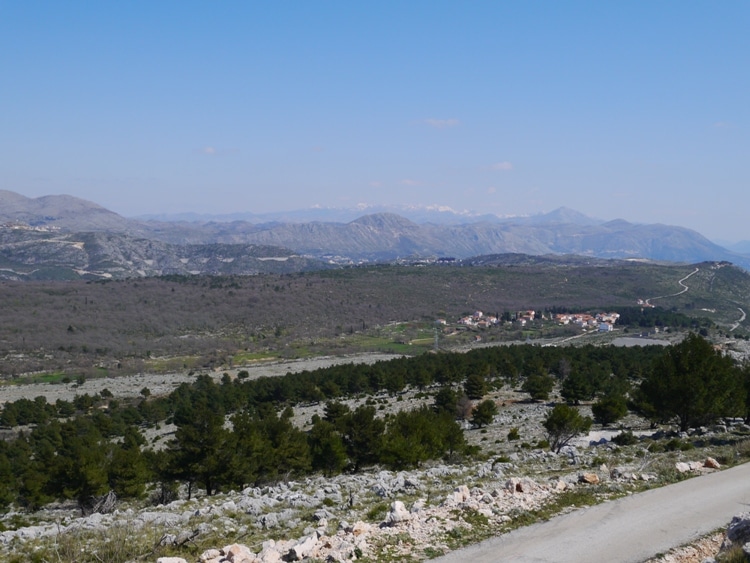 As well has the breathtaking views toward the old town, there are also stunning views of the mountains that separate Croatia and Bosnia.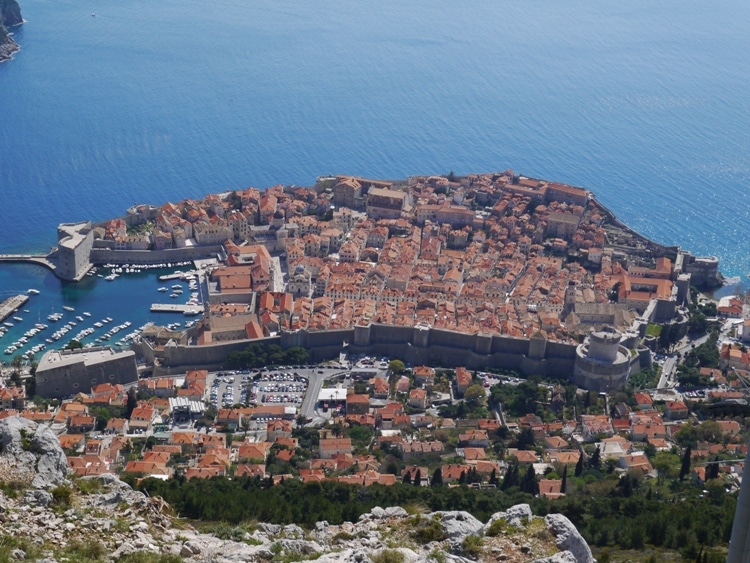 Above is a close-up shot of the old town. This is where our hotel, Old Town Ivory Apartments, was located.
Dubrovnik Cable Car Essentials
Opening Hours: Jan & Dec 09:00-16:00; Feb, Mar & Nov 09:00-17:00; Apr, May & Oct 09:00-20:00; Jun, Jul & Aug 09:00-24:00
Ticket Prices: Adult Single 60 kn ($8.50); Adult Return 108 kn ($15); Child Single 30 kn ($4.25); Child Return 50 kn ($7) – Child ticket is for 4-12 years old
Website: dubrovnikcablecar.com
Hotels In Dubrovnik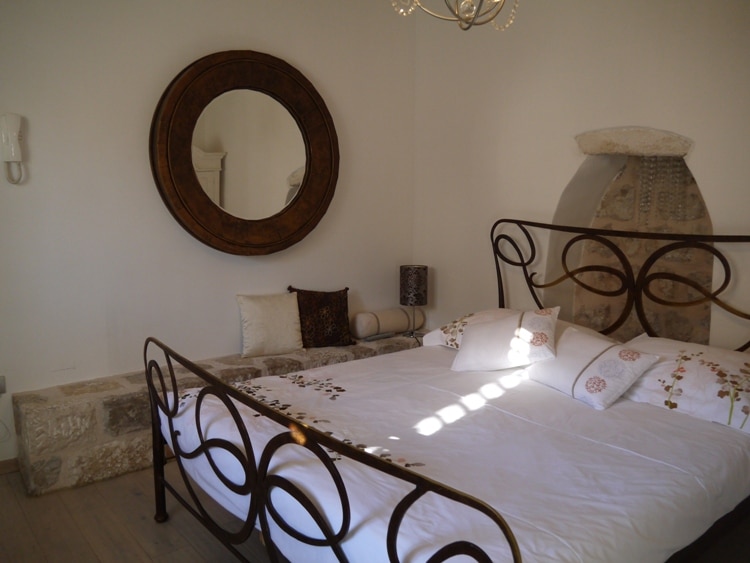 While in Dubrovnik we stayed at the beautiful Old Town Ivory Apartments. For other great hotels and apartments in Dubrovnik, check out the offers at Agoda Dubrovnik.
View From Srd Hill Videos