Dubrovnik is a great place to spend a few days, and that is what we just did. We took a cable car to the top of Srd Hill, took a boat to Lokrum island, and wandered around the old town.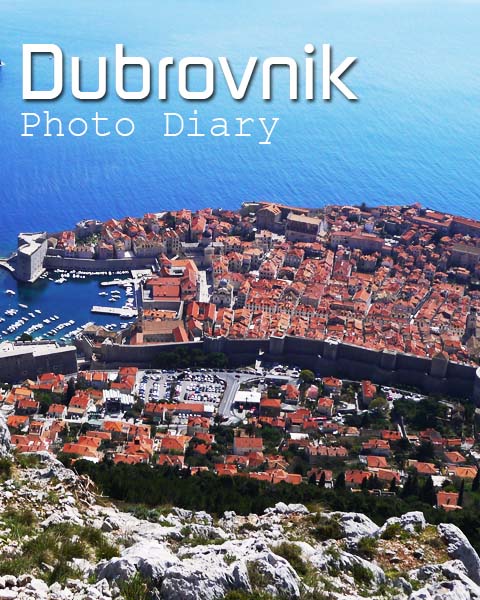 Here are our favorite photos from our time there.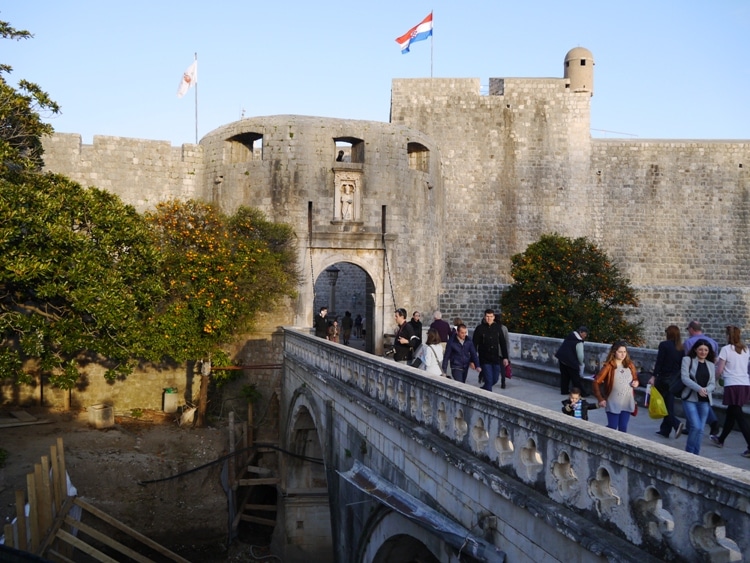 When you first arrive at the old town of Dubrovnik you'll find a very grand entrance. It's a great way to enter a town.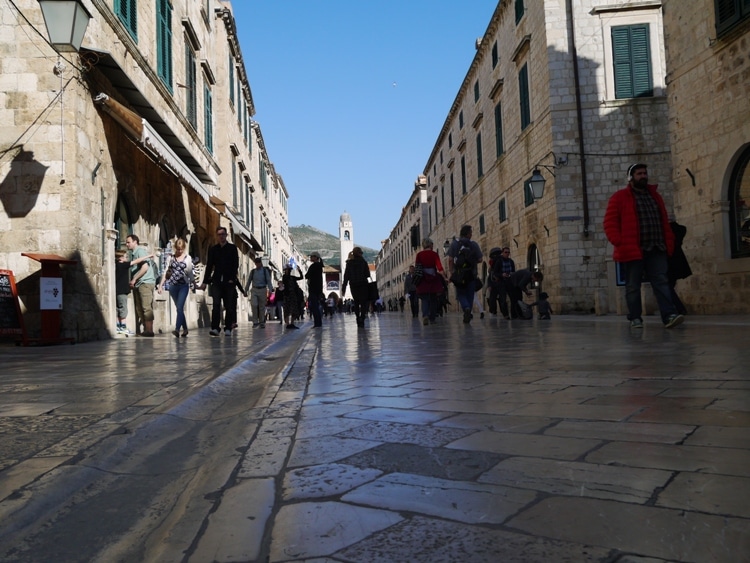 Once inside the old town you'll arrive at the main street. This is the widest street in the old town. To the left are mostly steep steps, while to the right it's much flatter. We stayed at Old Town Ivory Apartments, which is just off to the right from where this photo was taken.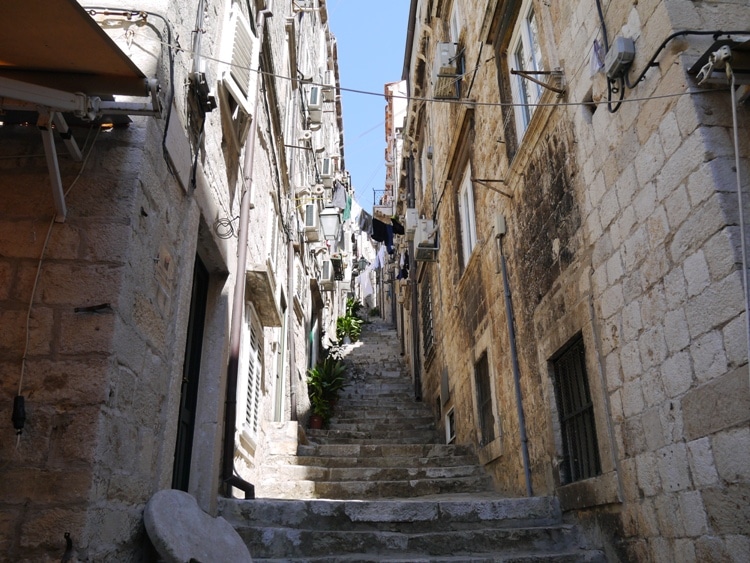 If you walk to the top of these steps you'll see a very interesting water fountain. Unfortunately the water was switched off while we were there.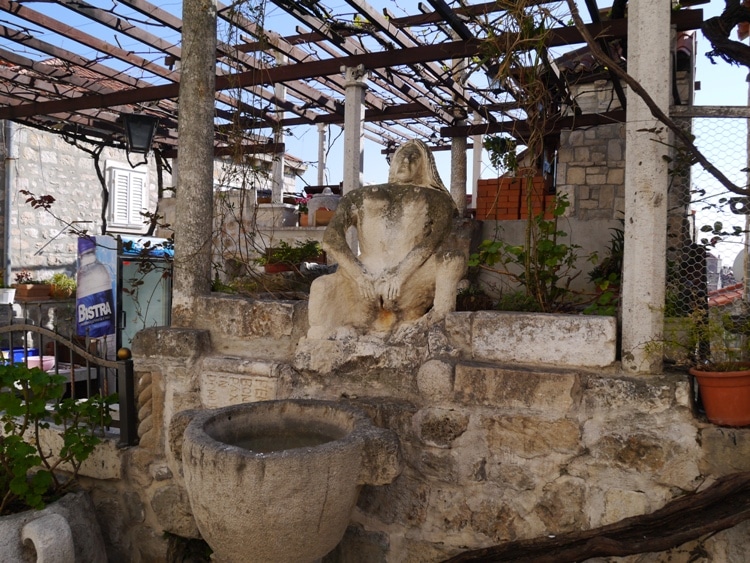 This is my favorite statue from our travels around Europe. Let's just say it's different.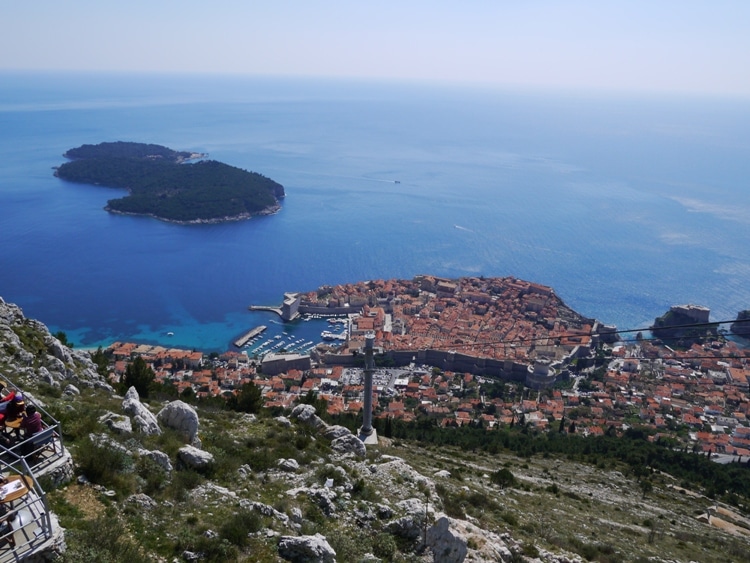 This is my favorite view of the old town, taken from the upper station of the cable car.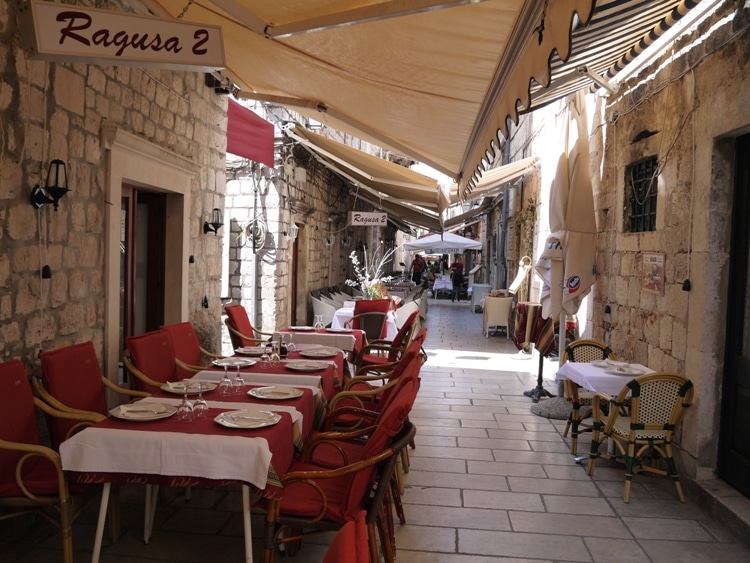 You'll see lots of restaurants in Dubrovnik Old Town, with the outside tables looking particularly beautiful. A very romantic setting.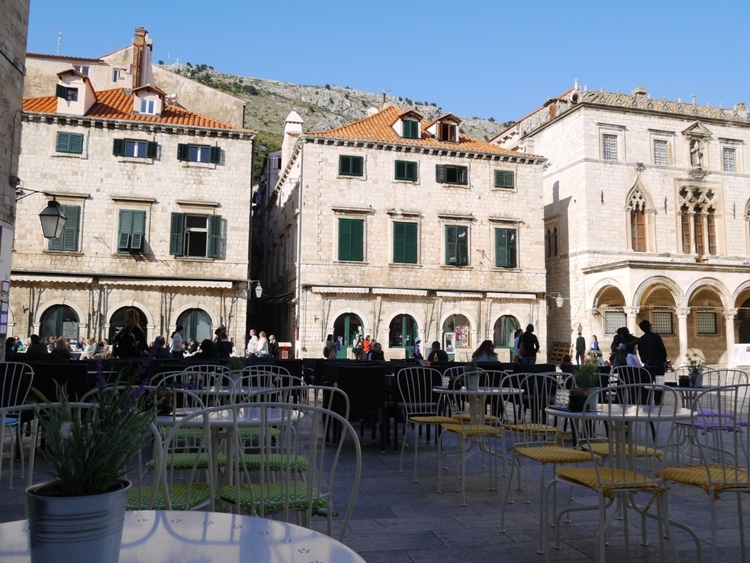 As well as restaurants there are plenty of cafes with a more informal atmosphere. These are a great place to have a coffee and enjoy some people watching.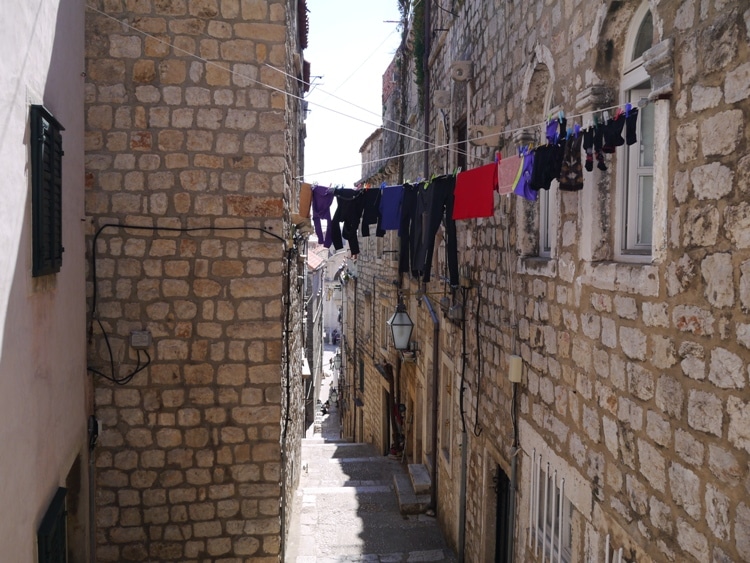 There are so many tourists wandering around Dubrovnik Old Town that you might not realize that there are a few hundred local people that still live there. The washing that you see hanging out to dry should remind you that there are some locals still living there.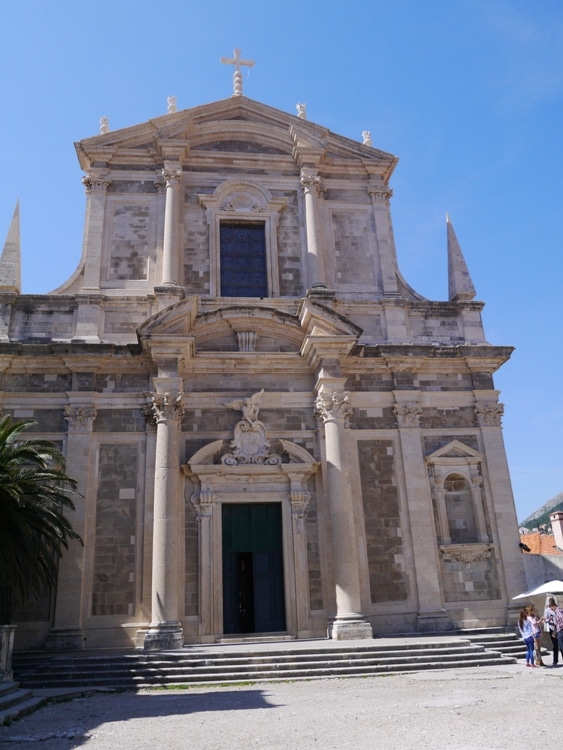 If you're a fan of Game of Thrones you'll probably know that some scenes were filmed in Dubrovnik, including around the cathedral.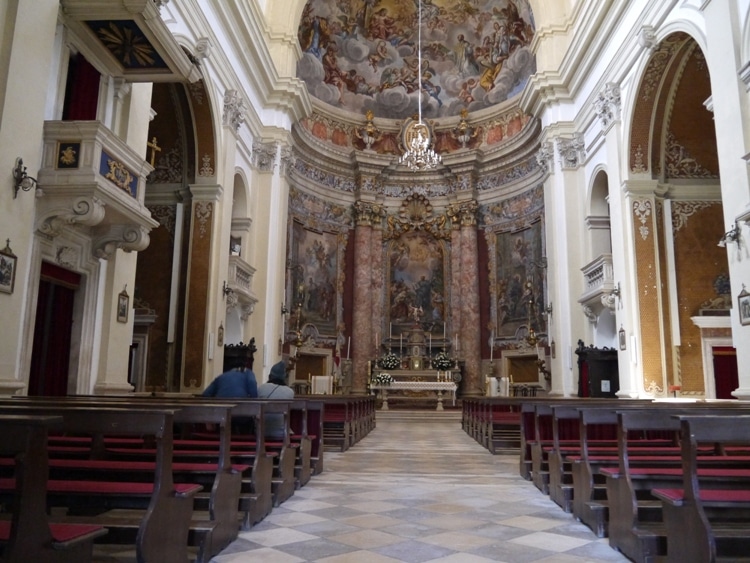 It's free to enter the cathedral.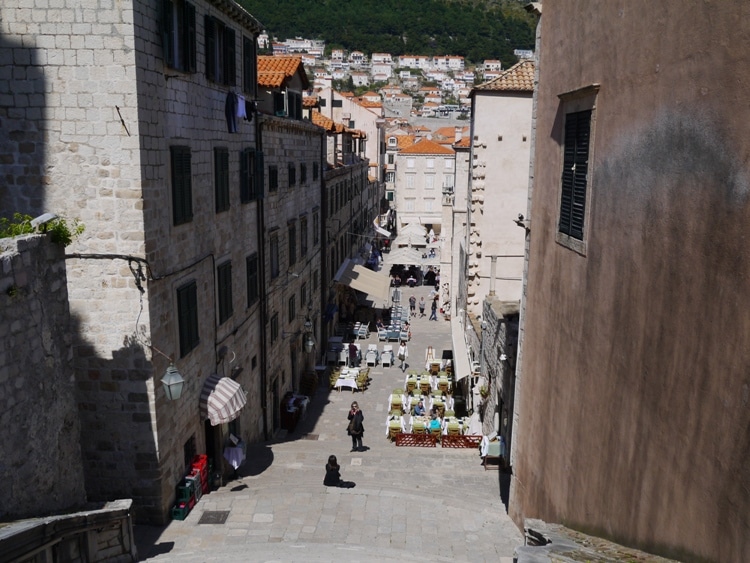 I heard that part of Game of Thrones was filmed on these steps.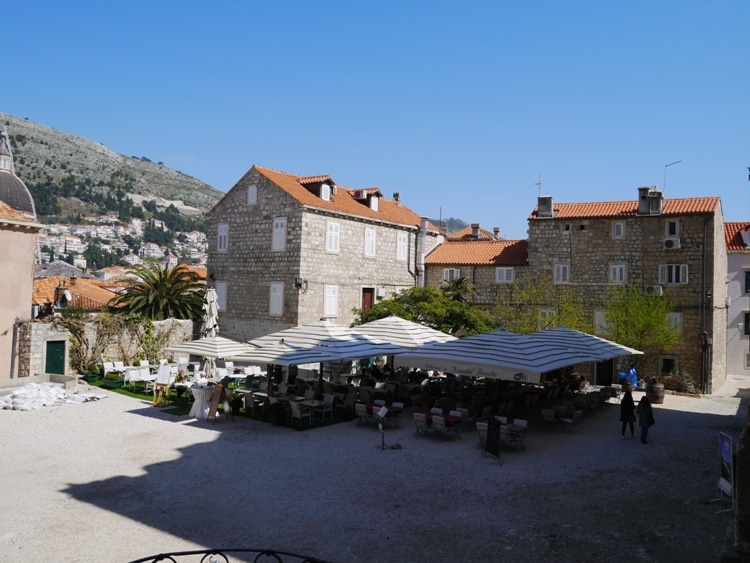 This restaurant next to the cathedral was good, but very expensive.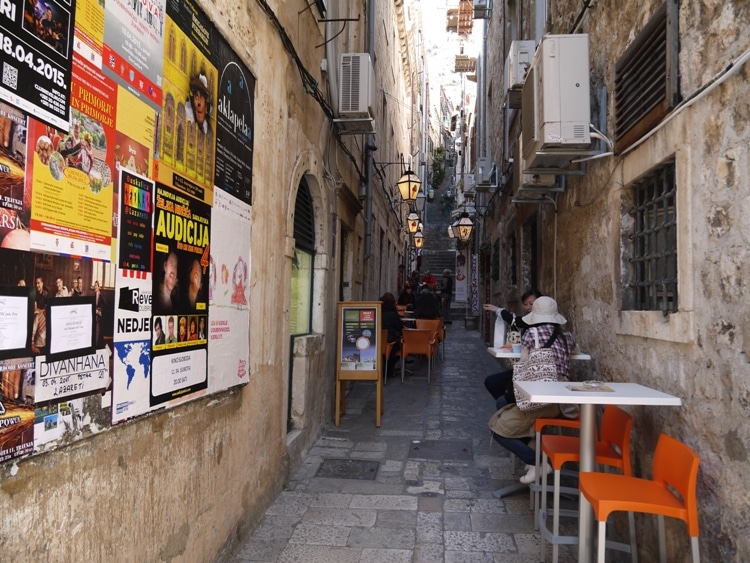 Here's one of the more informal of the cafes.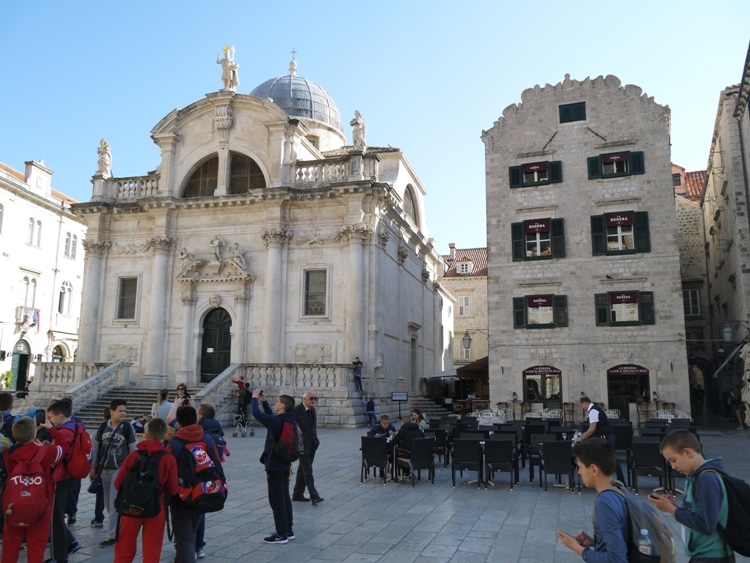 This church is near the bell tower, which is next to the harbor entrance to the town.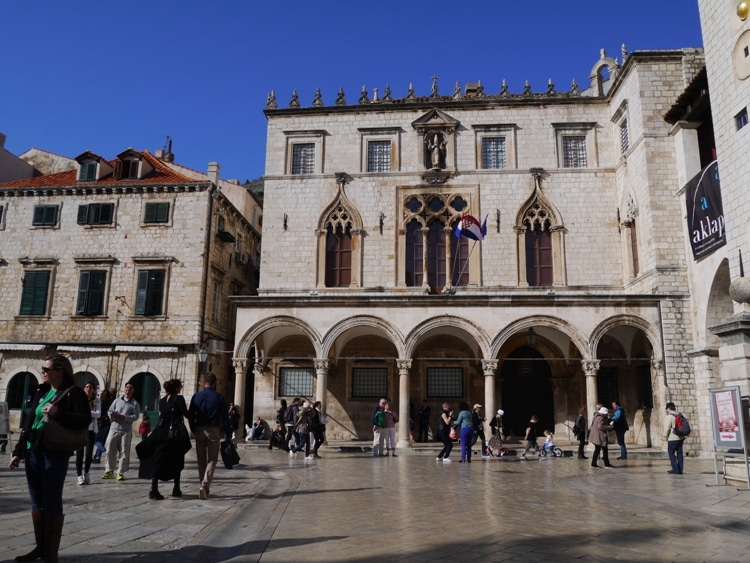 Palace Sponza is the other side of the bell tower.
Where To Stay In Dubrovnik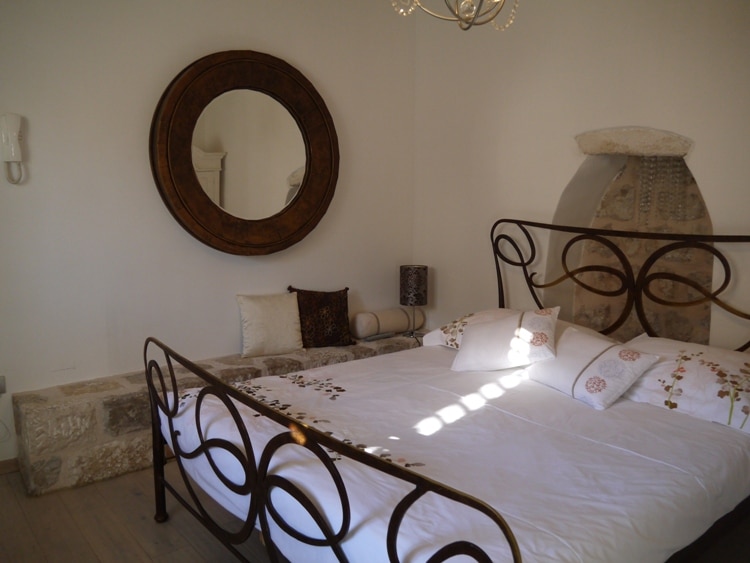 While in Dubrovnik we stayed at the beautiful Old Town Ivory Apartments. For other great hotels and apartments in Dubrovnik, check out the offers at Agoda Dubrovnik.