Getting from Dubrovnik in Croatia to Kotor in Montenegro by bus is fairly straightforward, as the distance is only around 95 km (60 miles) and the bus takes just two hours. The views from the bus are stunning once you get to Kotor Bay.
Buying The Bus Tickets
Once again we used our favorite website for booking bus tickets in this region – getbybus.com. We printed the tickets at a photography shop in the old town part of Dubrovnik near our hotel.
Dubrovnik Bus Station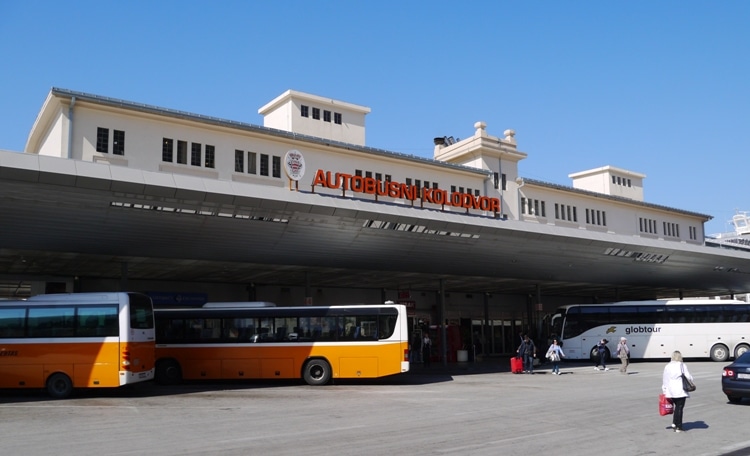 Dubrovnik bus station is 2-3 kms from the old town. You can get a taxi from just outside the main gates of the old town for a fixed price of EUR 10. The taxi ride took us around 10 minutes, but it can take 30-60 minutes during peak season, so make sure you leave with plenty of time to spare.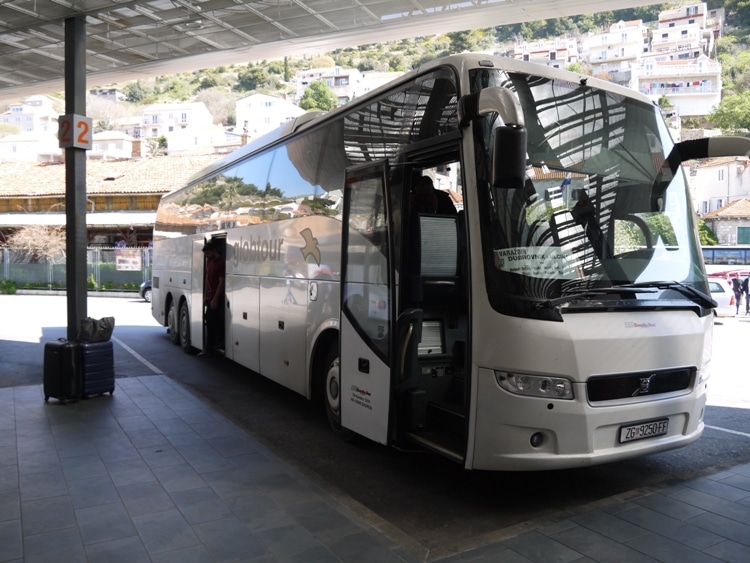 The bus for our journey was from Globtour. It was at the bus station at least 30 minutes before departure time.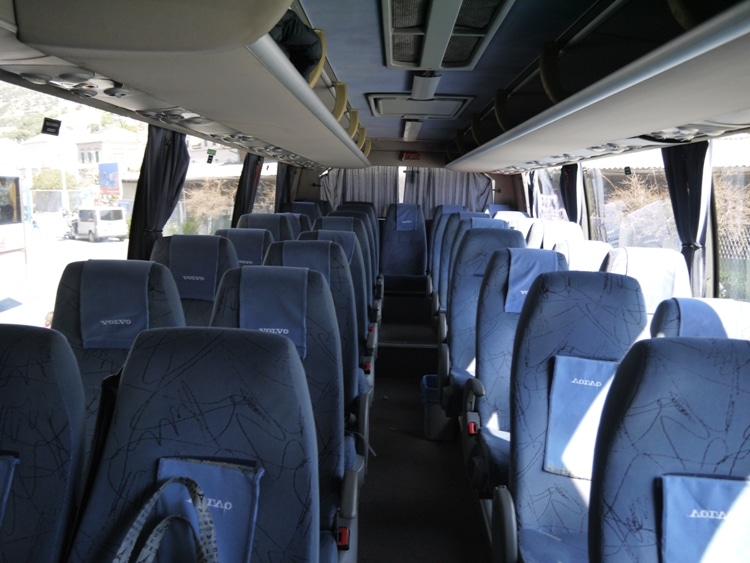 The bus was of good quality and was equipped with seat belts. There wasn't a toilet on the bus, but the journey was only 2 hours, so that wasn't a problem. The last bus we took had free wifi, but this one didn't. Another difference is that most people on this bus were tourists. On the bus from Split to Dubrovnik most passengers were Croatian.
Croatia-Montenegro Passport Control
When we got to the Croatia-Montenegro border, a Croatian immigration officer got on the bus, checked passports and ID cards, and took those of non-EU nationals to be stamped. These were handed back to the driver's assistant who kept them for the short ride to the Montenegro passport control. He also collected all other passports and ID cards, and handed them all in at the Montenegro passport control. These were stamped and handed back to us by the driver's assistant. We spent around 15-20 minutes in total passing through both sets of passport control.
View Of Kotor Bay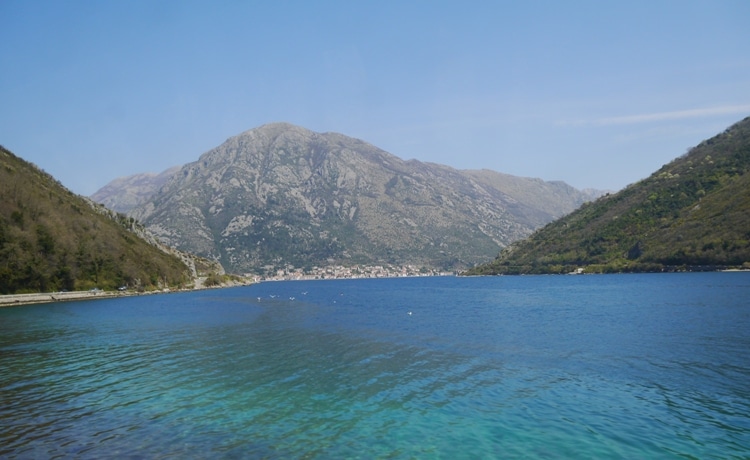 The views from the bus are pretty good for the whole journey, but especially so once you reach Kotor Bay. You have the beautiful water of the bay against the backdrop of the stunning mountains. Tourists aren't allowed to visit this island.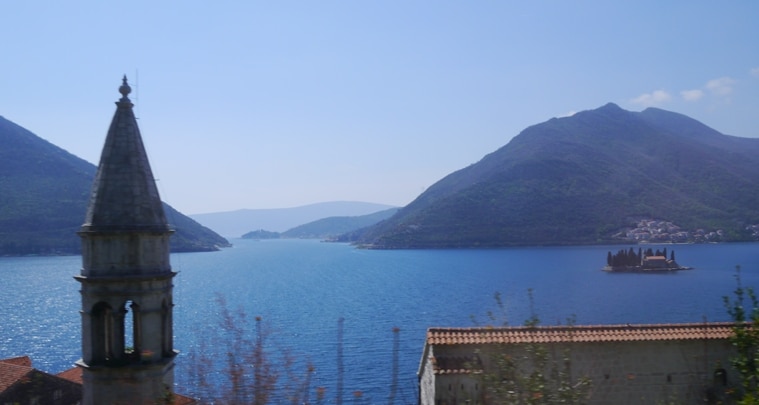 You'll be able to see Sveti Dorde (Island of Saint George) from the bus. This island contains Saint George Benedictine monastery from the 12th century.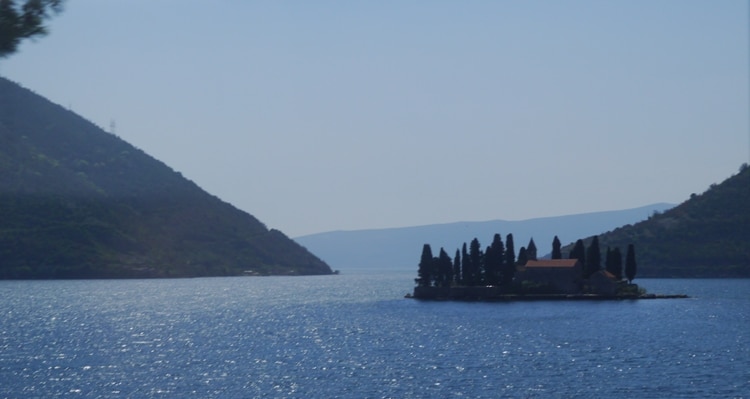 Here's a closer view of the island.
Above is a short video taken from the bus as we travel around Kotor Bay.
Kotor Bus Station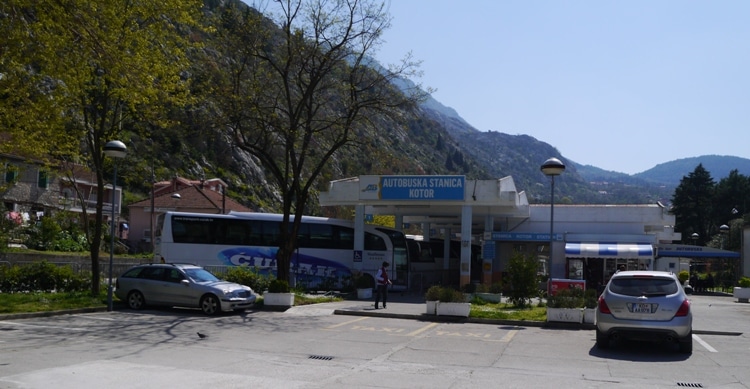 The bus passes the old town and stops at the bus station about 500 meters further on. It's an easy walk back to the town from there, but taxis are available for EUR 3 if you need one.
Map Of Journey
Above is a map of our journey, which was around 95 km (600 miles).
Summary
Ticket Websites: getbybus.com or buscroatia.com
Bus Departure Times: 11:00 (takes around 2 hours)
Cost: 135 kuna ($19) single
Hotels In Kotor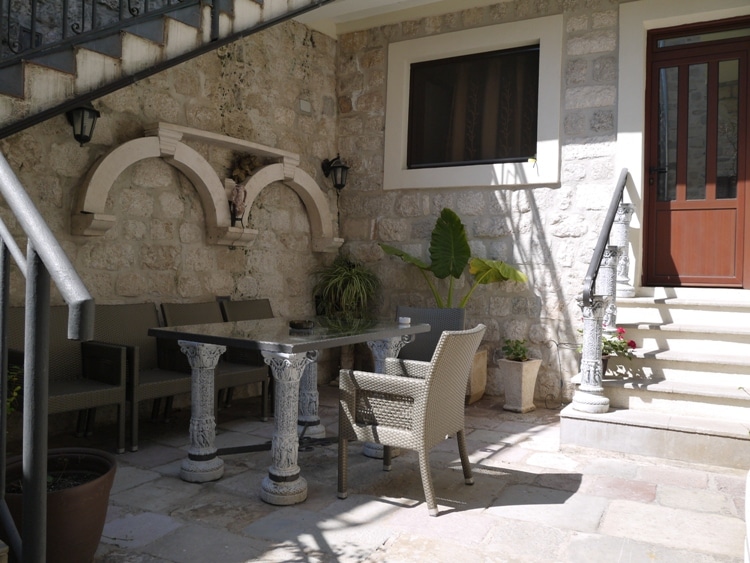 While in Kotor we stayed at the excellent Villa Ivana. As soon as we arrived we knew we'd love it there. For other hotels and apartments in Kotor, check out Agoda Kotor.