Even though the Erawan Museum is in Samut Prakan don't let that put you off, because it's very easy to get to from Bangkok and is only a short bus or taxi ride from Bearing BTS (skytrain) station.
The museum is known because it has a gigantic 3-headed elephant perched on an equally large pedestal. The elephant is said to weigh over 250 tons. There is a museum in the base and a small temple with lots of religious objects inside the elephant.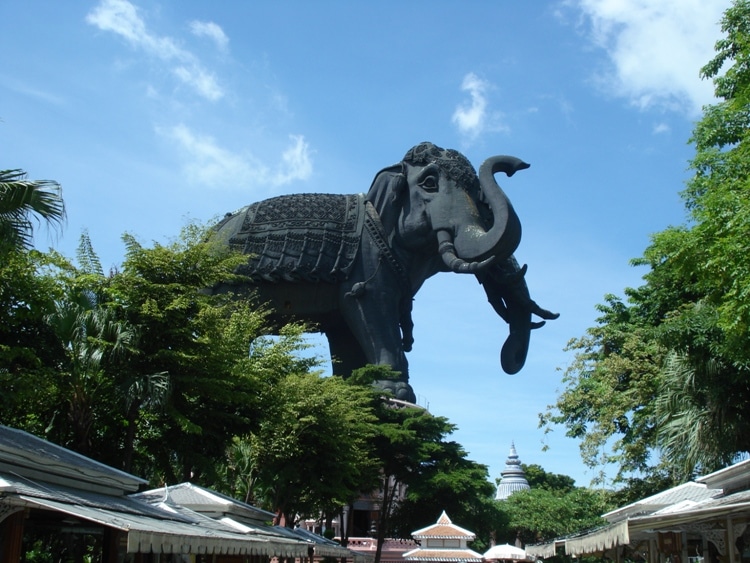 The museum was designed after the Hindu representation of the universe. This is made up of the underworld (1st floor), earth (2nd floor) and heaven (top floor). The first two floors are in the pedestal and the top floor is inside the belly of the elephant.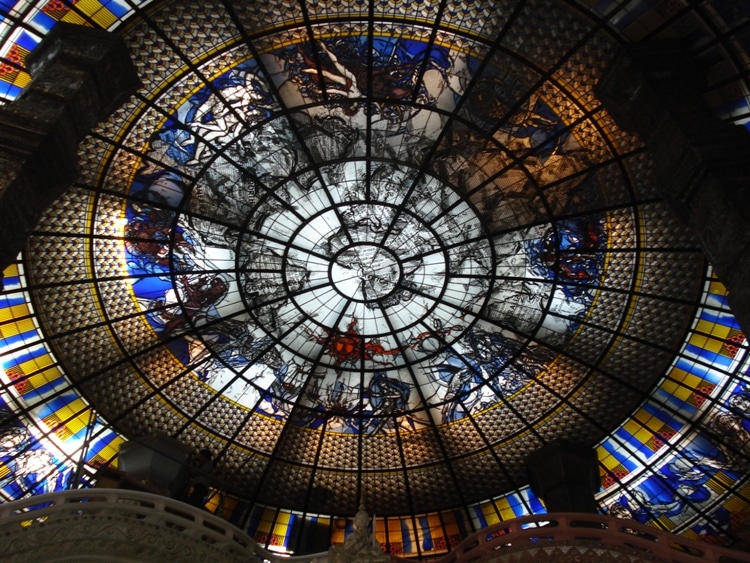 I'd suggest spending a couple of hours at this museum, although you could spend much longer if you wanted, as there is plenty to see both inside and out.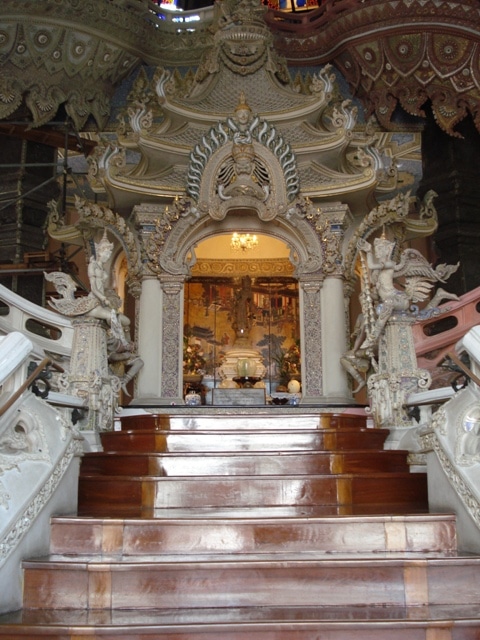 When we visited the temple most people there were Thai, with only a few foreigners. I always find places with less overseas tourists much more interesting.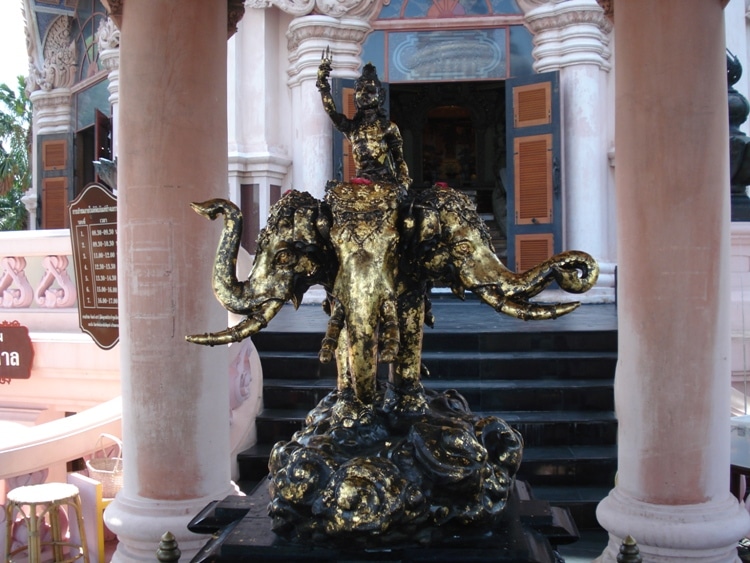 As well as the museum there are also beautiful gardens that you can spend some time in.
There is also a small lake that has many fish, and you can buy food to feed them. Many Thai people do this at temples all around the country.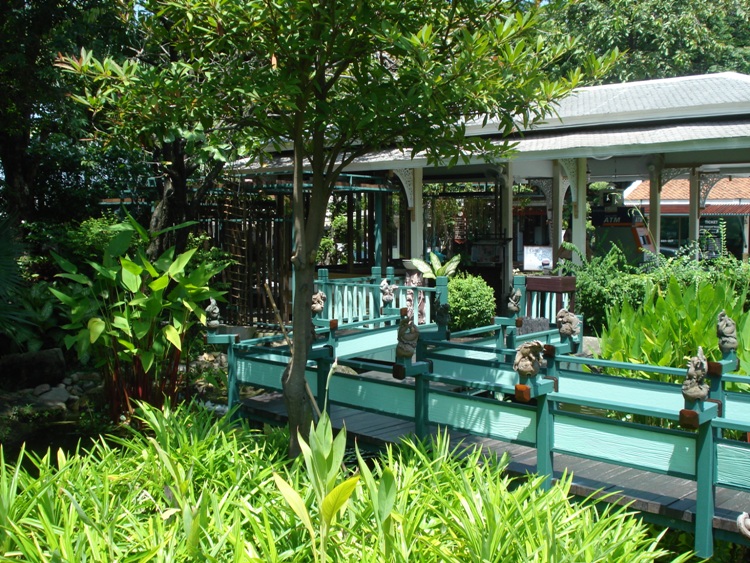 It's a very peaceful garden and a good place to sit and relax for a while.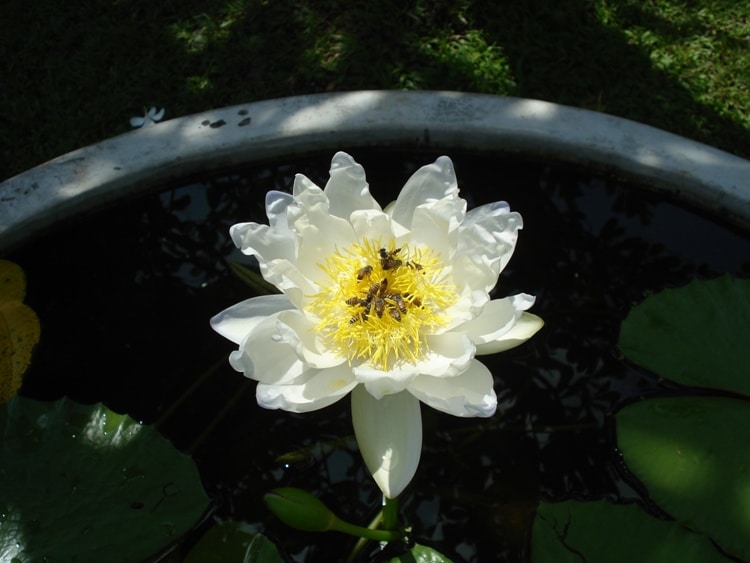 Erawan Museum Details & How To Get There
Opening Hours: 09:00-20:00 every day
Admission Fee: 09:00-17:00 – 400 baht (adults), 200 baht (children)
17:00-20:00 – 200 baht (adults), 100 baht (children)
Admission price includes audio guide in English, Thai or Chinese.
Above prices are for foreigners. Thais pay half the above prices.
Getting There: Take the BTS to Bearing station, then get a taxi from there.
Website: ancientcitygroup.net/erawan/en/home
Where To Stay In Bangkok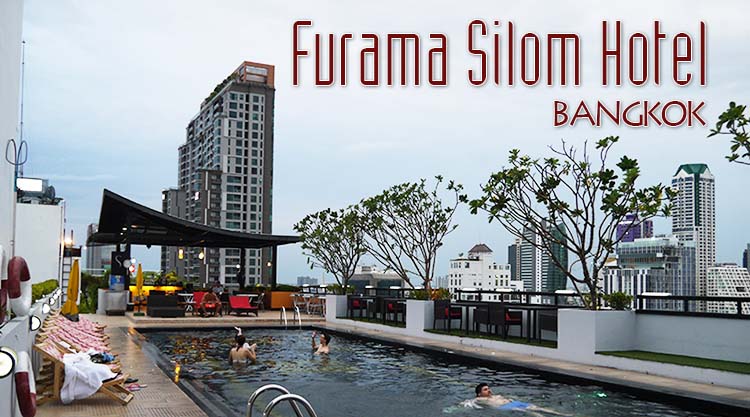 Bangkok is one of the best cities in the world for their choice of hotels. The hotels are excellent value for money and there is somethings to suit all budgets. The last hotel we stayed at in Bangkok was Furama Silom Hotel., where we enjoyed a great buffet breakfast.
For hotels around the Chao Phraya River, see Bangkok's Best Riverside Hotels. If you prefer the backpacker vibe, then see our post on hotels around Khaosan Road. And if you're on a tight budget see 7 Great Hostels in Silom. For other great hotels in Bangkok, check out Agoda Bangkok, our favorite hotel booking website.