This is another one of the weird things you can find in Bangkok. Today we visited an abandoned shopping mall that has been closed for around 20 years. The basement is flooded and full of exotic fish.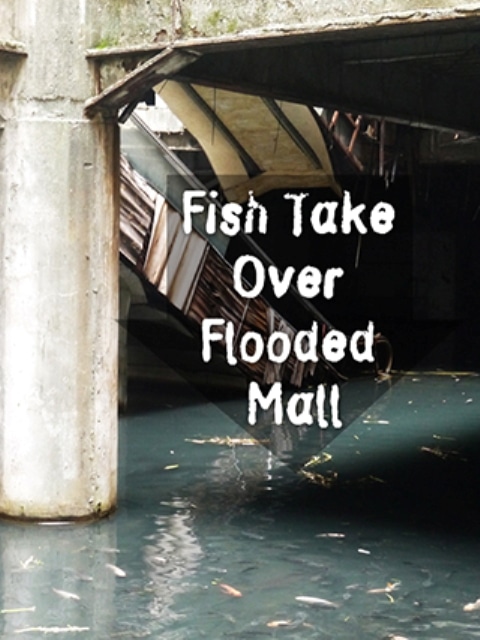 Where else in the world could you find something like this? Click here for details of hotels near this location. Our photos from this mall will be featured on BBC2's Nature's Weirdest Events in either January or February 2015.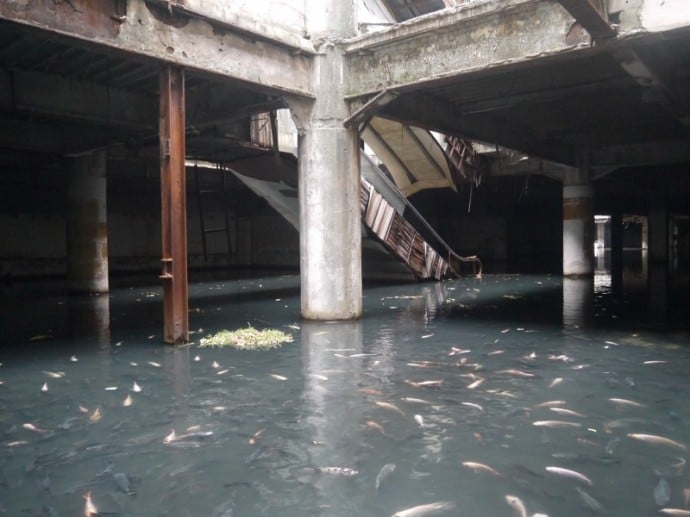 This mall has been abandoned for over 20 years. A local trader told us that the back part of the mall was demolished because it was built too high, and that the whole mall was then closed and abandoned. Miu remembers visiting this mall when she was very young.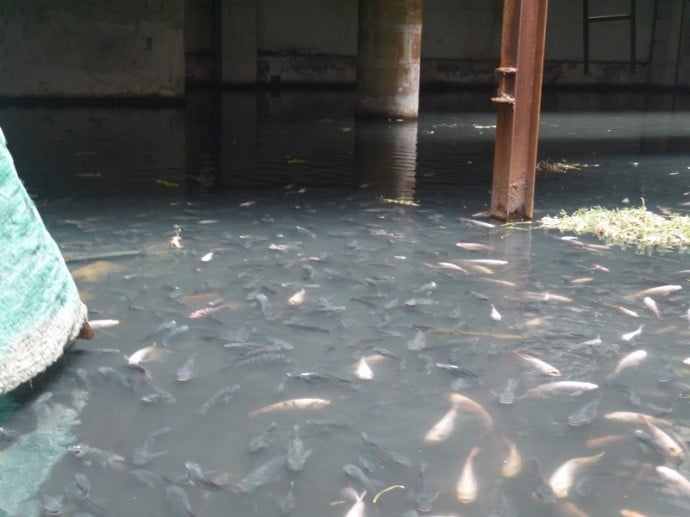 The basement then flooded, and some locals let a few fish lose. These have now bred and expanded into thousands.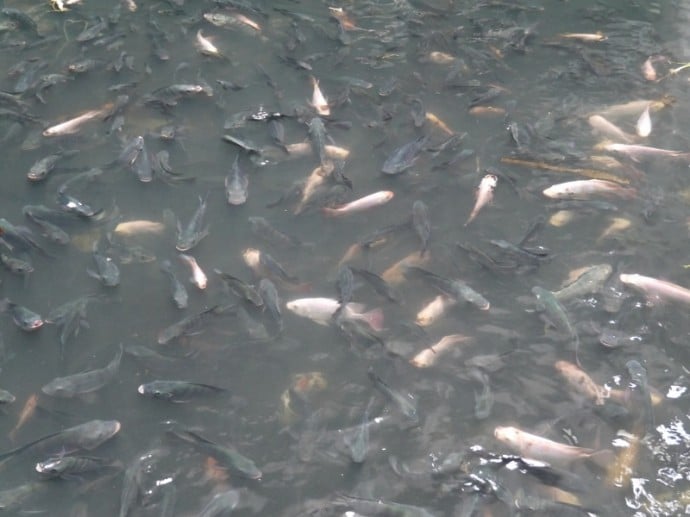 The locals, and some tourists, feed the fish, which is how they manage to stay alive and breed.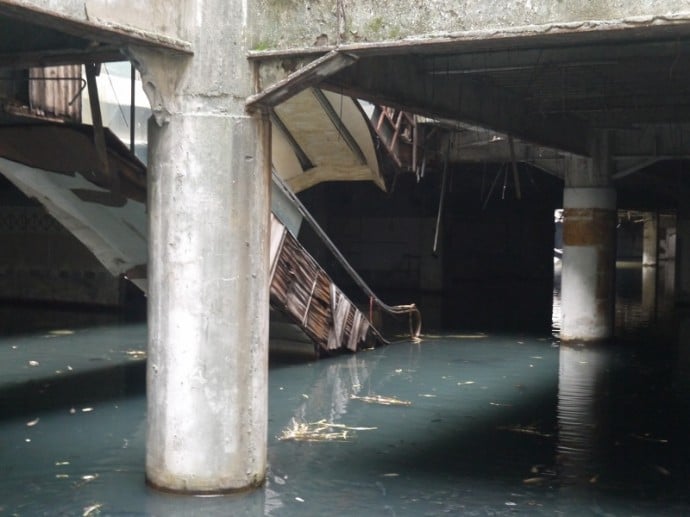 Above you can see the escalator still in place.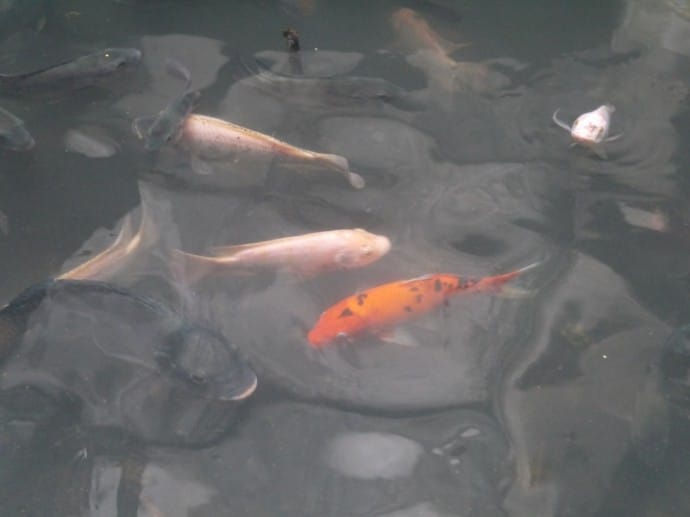 There isn't a roof on this section of the building, so the rain gets in and keeps the place flooded.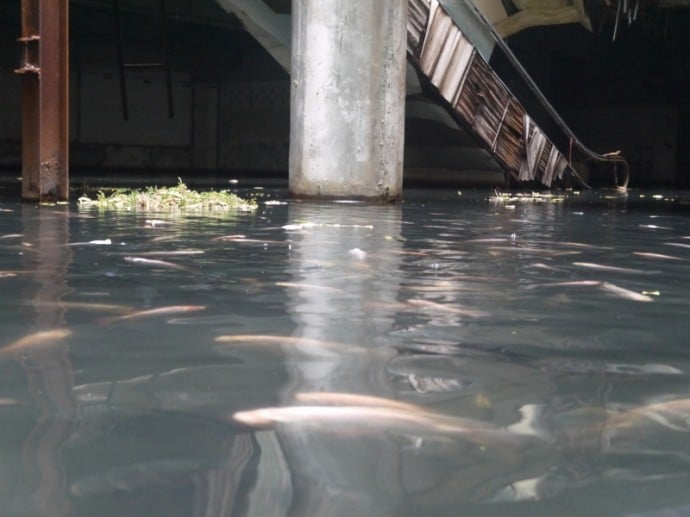 It's an amazing sight to see.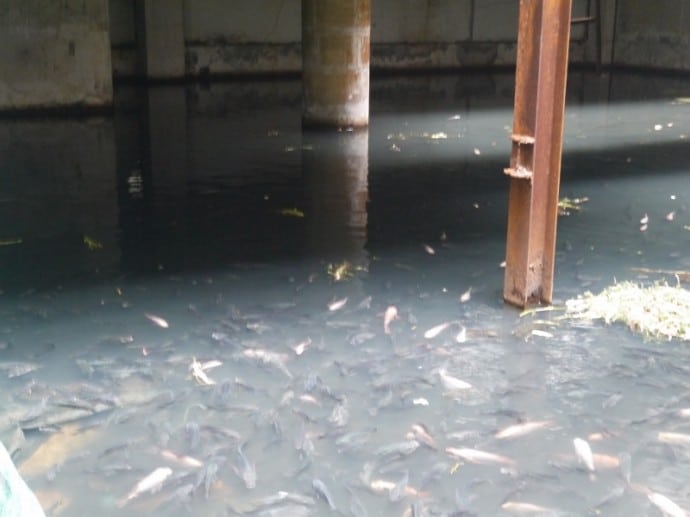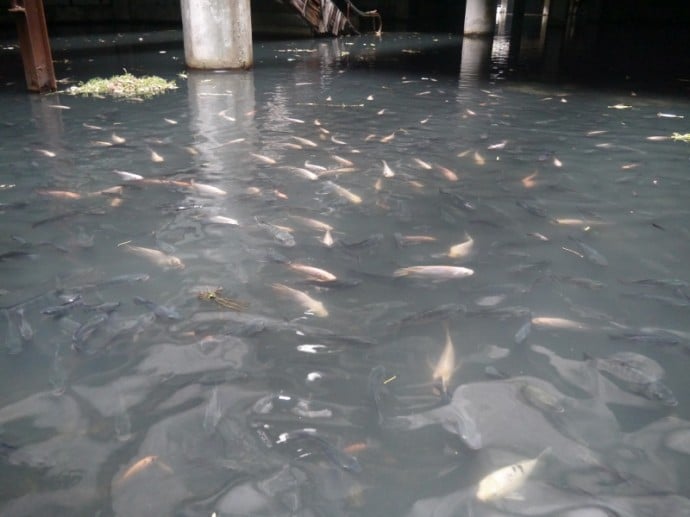 It's no longer possible to get into the main part of the mall because it's deemed to be too dangerous. It's also possible that it could be demolished soon.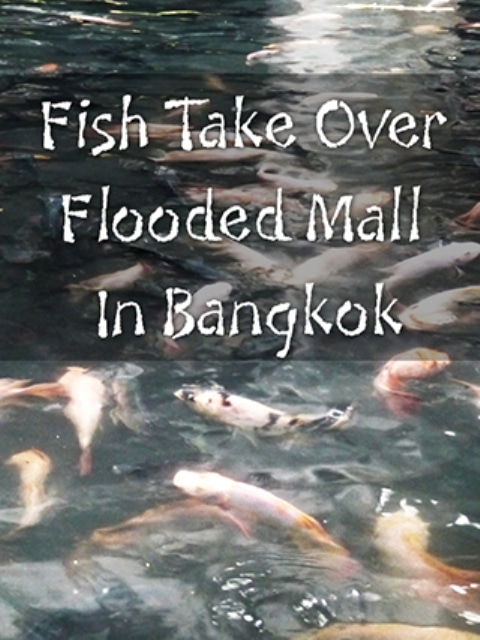 How To Get There
The mall is only around 5 minutes' walk from Khao San Road. Walk to the end of Khao San Road where the small glass police station is and turn right onto Chakrabongse Road. Then walk straight ahead until you come to the junction with Phra Sumen Road. This intersection is known as Bang Lam Pu Junction. You will see the main entrance to New World Mall here, but you can't get in from the front.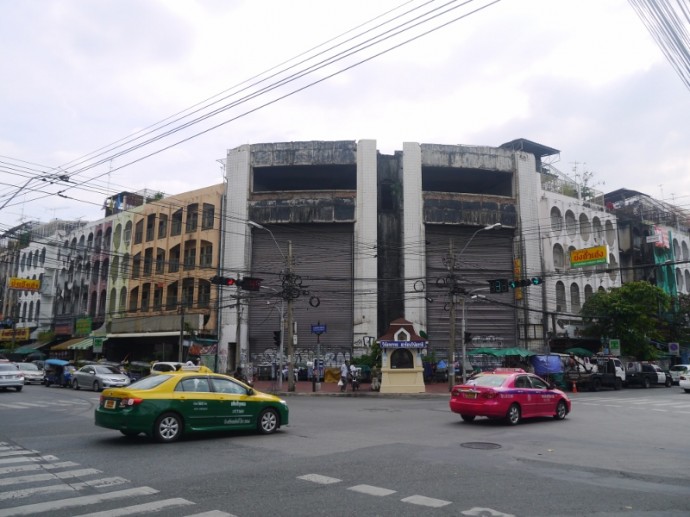 Turn right into Phra Sumen Road and walk for around 200 meters until you get to Krungthai Bank.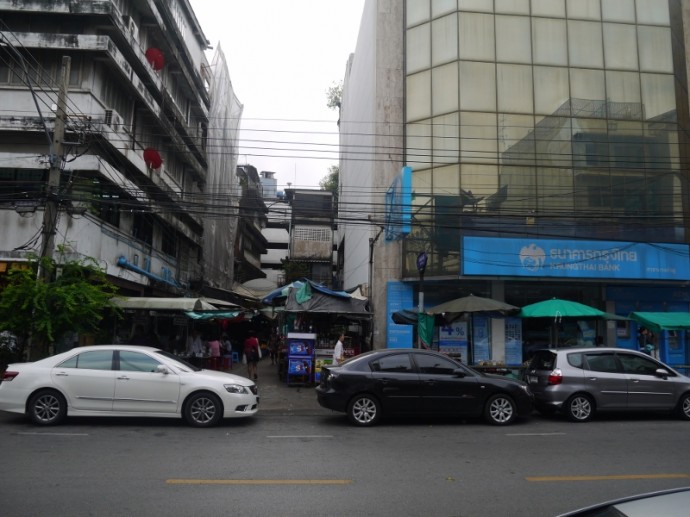 Turn right into the small lane alongside the bank – Soi Kraisi.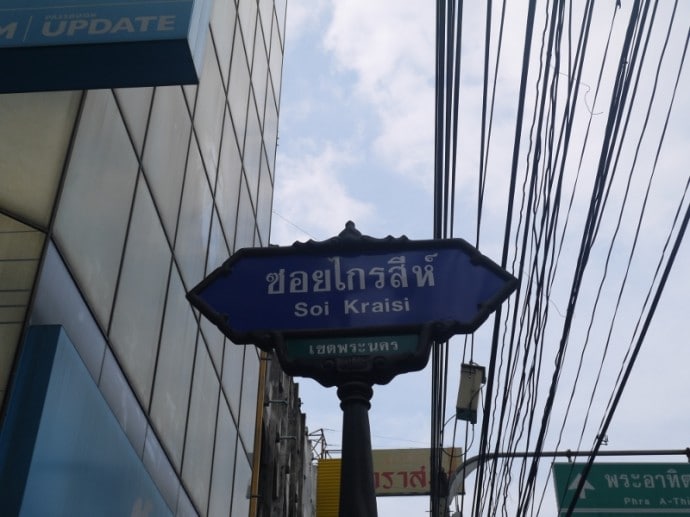 Once you've turned into Soi Kraisi, you'll see the entrance a few meters ahead to your right. This is private property – see important note below.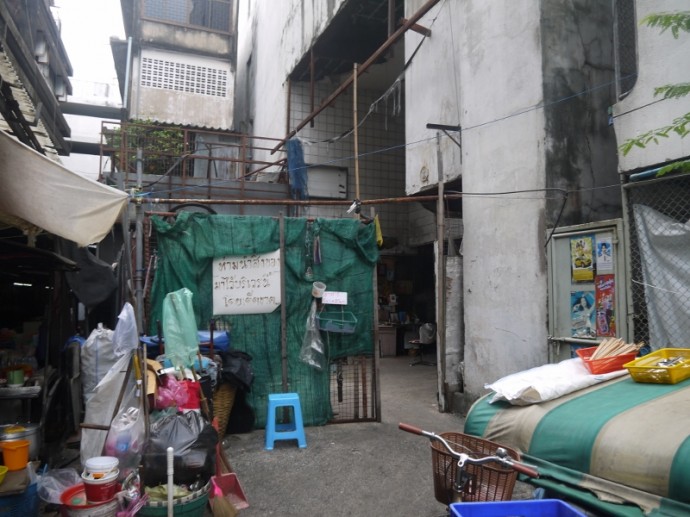 There is usually food for the fish for sale in the basket that you can see hanging at the entrance. Just take a bag and leave 10 baht in the cup.
You can also come to this area by boat. Get a boat to Phra Arthit, walk to the main road and turn left. This is Phra Sumen Road. So just follow the road and you'll come to the main entrance of the mall shown above and then to Krungthai Bank. If you want more info on getting a boat, have a read of Chao Phraya Boat Routes.
Beware that this land is private property, so if you plan to visit you need to ask for permission to enter. Enter without permission and you do so at your own risk. Also note that this building is very dangerous. Enter at your own risk.
The fish have now been romoved.
Hotels Near Khao San Road
There are plenty of great, affordable hotels in the Khao San Road area, and it's a major tourist destination. It was feature in the film The Beach. Click here for details of Khao San Road hotels.