Croatia is one of my favorite countries in Europe and I've visited it many times. It's located on the Adriatic coast and is one of the sunniest regions in Europe. And one of my favorite towns in Croatia is Split, whose historic center is a UNESCO World Heritage Site. There you'll find the magnificent ancient Roman Palace of the Emperor Diocletian. As well as having a lively town center, Split also operates as transport hub and this is part of it's attraction. From Split you easily get a ferry to one of the numerous islands lying just off the coast. Click here to choose your hotel via Agoda.com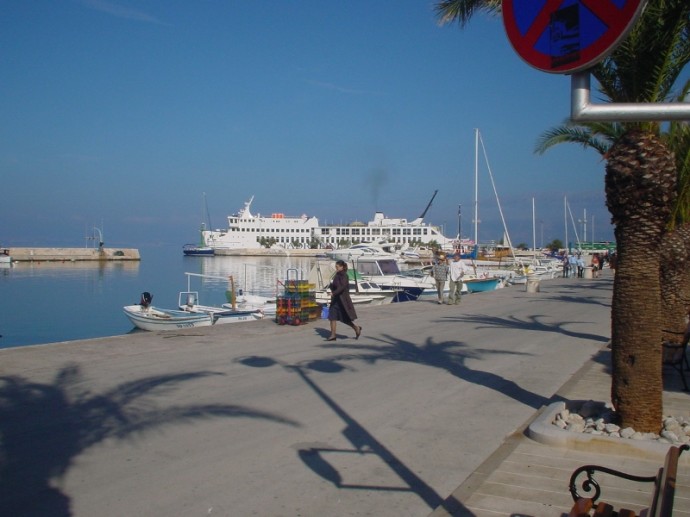 One of my favorite islands in the Split area is Brac. The island is famous for producing the white stone that the White House in Washington is made from. And getting to Brac couldn't be easier, as there are numerous ferries than go back and forth all day long.
Split To Supetar Ferry Timetable
The ferries travel from the ferry port in Split to the small town of Supetar on the northern side of Brac. The ferries are operated by Jadrolinija and the fleet is very modern. There is a summer and winter timetable, with times as follows:
Summer Timetable (30 May 2014 to 28 Sep 2014)
Split to Supetar: 05:15, 06:15, 07:45, 09:00, 10:30*, 11:15, 12:45, 14:15, 15:15*, 16:45, 18:00, 19:30, 21:00, 23:59
Supetar to Split: 05:00, 06:30, 07:45, 09:00, 10:30, 11:45*, 12:30, 14:00, 15:30, 16:30*, 18:00, 19:30, 20:45, 22:45
* = Does not sail June or September
Winter Timetable (1 Jan 2014 to 29 May 2014 and 29 Sep 2014 to 31 Dec 2014)
Split to Supetar: 06:15*, 09:00, 11:00, 12:30*, 14:15, 16:30, 18:15, 20:30, 23:59
Supetar to Split: 06:30*, 07:45, 10:30, 12:30, 14:30*, 15:30, 18:00, 20:00, 22:45
* = Does not sail on Sundays or holidays
The crossing takes around 50 minutes and there is a cafe on board that serves drinks and snacks.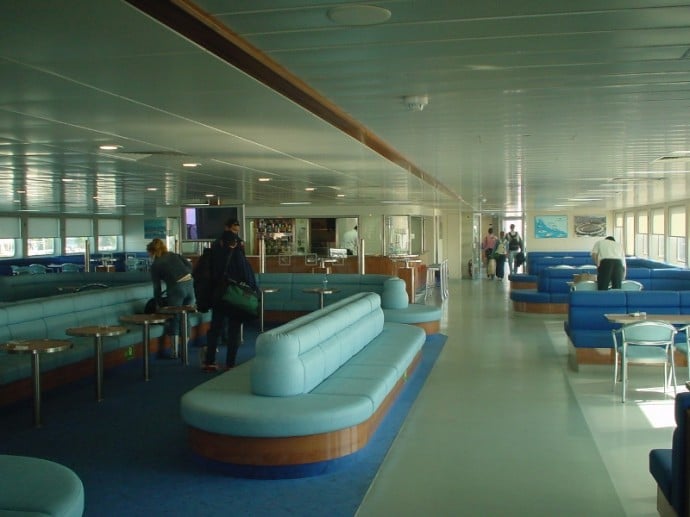 Split To Supetar Ferry Prices
Low Season
Foot passenger: 28 Kuna ($5)
Child (3-12): 14 Kuna ($2.50)
Small car: 130 Kuna ($23)
Large car: 230 Kuna ($41)
Motorbike: 38 Kuna ($7)
Bicycle: 32 Kuna ($6)
High season prices haven't been released yet, but are usually pretty similar.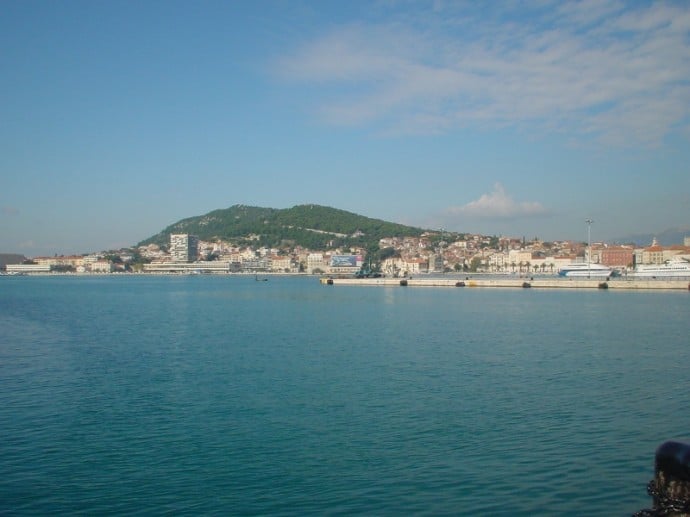 As the ferry leaves Split, you get a beautiful view of the town. The crossing itself is very smooth in summer, although it can be a bit rough in the winter months.
It's a fairly easy walk between the town center and the ferry port, so there's no real need to get a taxi.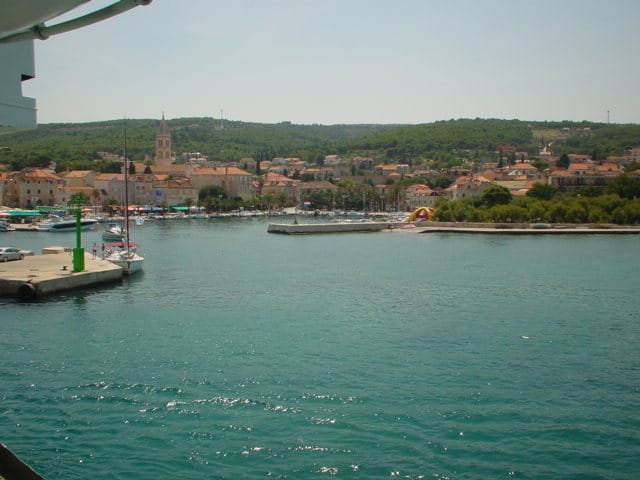 The ferry stops right next to the harbor, so it's very easy to walk to your accommodation if it's in the center of town. If it's a little further out, you'll always find taxis waiting for the ferry.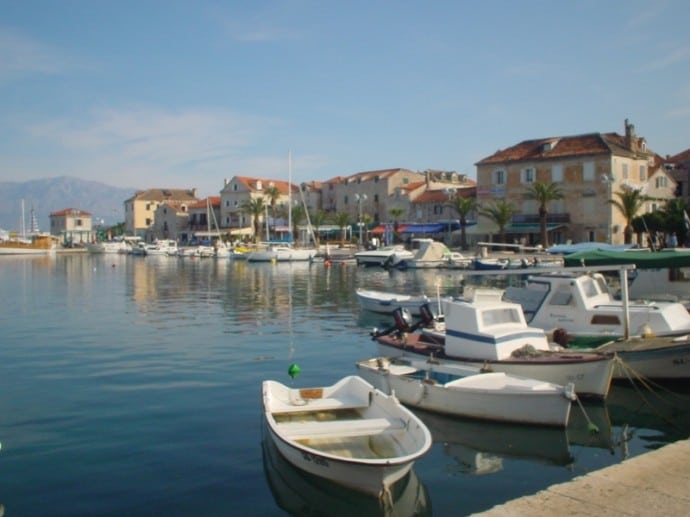 The center of town is built around the small harbor, and this is where you'll find many bars, restaurants, small shops and a market. There is also a beautiful church right next to the harbor.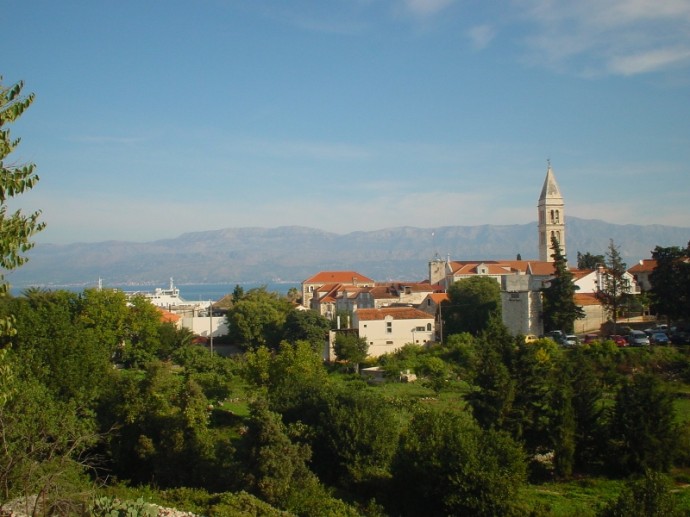 If you stay just behind the town center you can have views like above from your balcony. You can see the red roof tops, the old church, and the mountains of the mainland in the distance.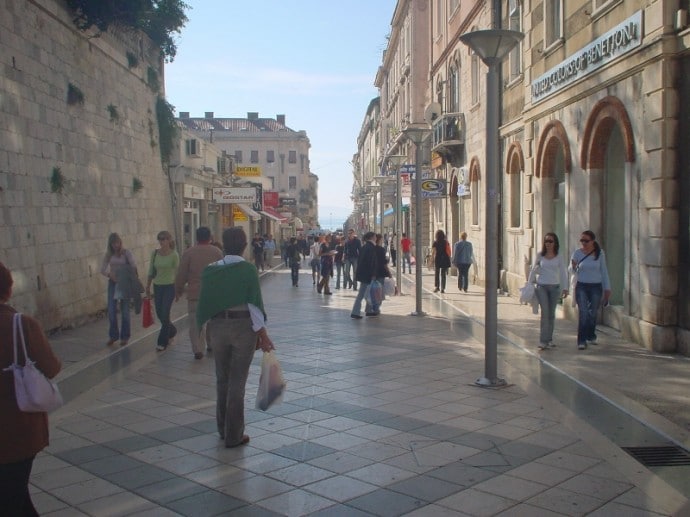 If you've never been to Croatia, I'd suggest seeing other parts of the country as well. If traveling from the UK you can get a flight to Dubrovnik in the south and then work your way up the country. I'd suggest stopping at Split and then maybe in Pula or Rijeka in the north.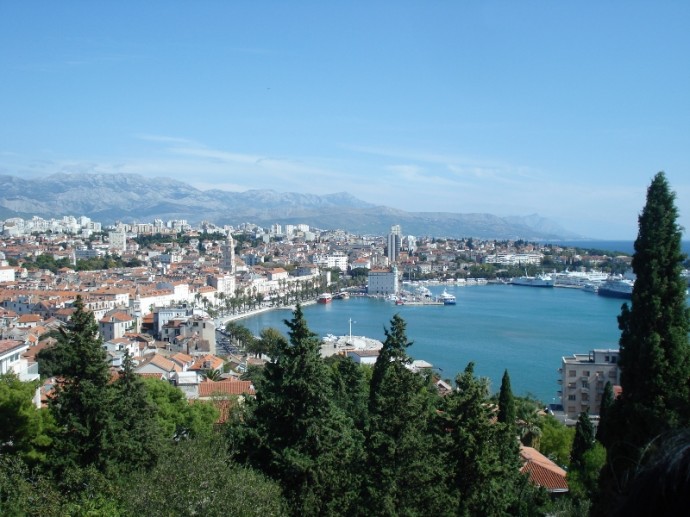 Video Of Split To Supetar Ferry
Hotels In Split, Croatia
If you're looking for a great hotel in Split, then look no further. Click here to choose your hotel via Agoda.com.