This is the download page for your free 93-page copy of Travel Southeast Asia For Under $30 A Day. To access it sign up to our newsletter for exclusive travel deals that are only available to subscribers. Just enter your name and email address in the form below.
This book contains links to many useful websites, some of which we'll get a small commission from if you make a booking with them or buy something from them. This is what helps us to offer this book for free, as well as free copies of other books that we're planning to release. The great thing is that it won't cost you any extra if you use the links. You'll pay the same whether you book direct or book via one of the links. So we'd really appreciate it if you used the links in the book.
Over 2,500 downloads!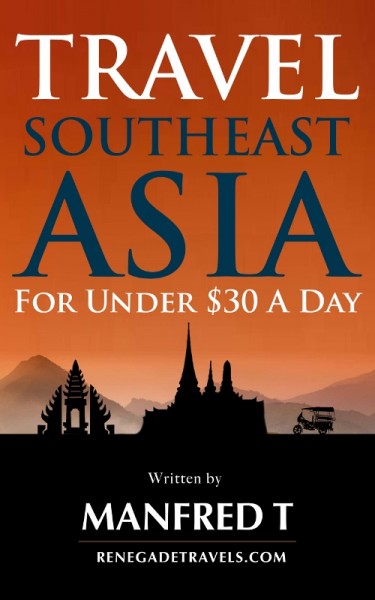 You can also find the links on the Resources page of this website. Bookmark it now, and use it when you need to book a hotel, buy something from Amazon, or anything else. I personally use most of these companies myself, and that is why I recommend them.