If you're planning to visit Budapest, the first place you should visit is Gellert Hill. This is where you get the best views of both the city and the River Danube. As well as the view, you'll also get to see the Cave Chapel, Liberty Statue and Citadella. Aim to spend a couple of hours there.
Gellert Hill Cave Chapel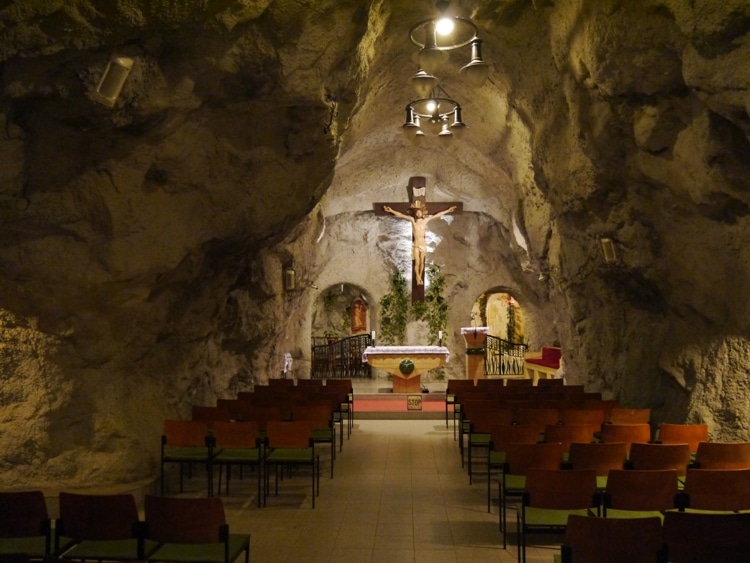 The chapel in a cave was the highlight of Gellert Hill for me. The entrance to the caves was constructed by Pauline monks in the 1920s and started being used as a chapel and monastery from 1926 onwards.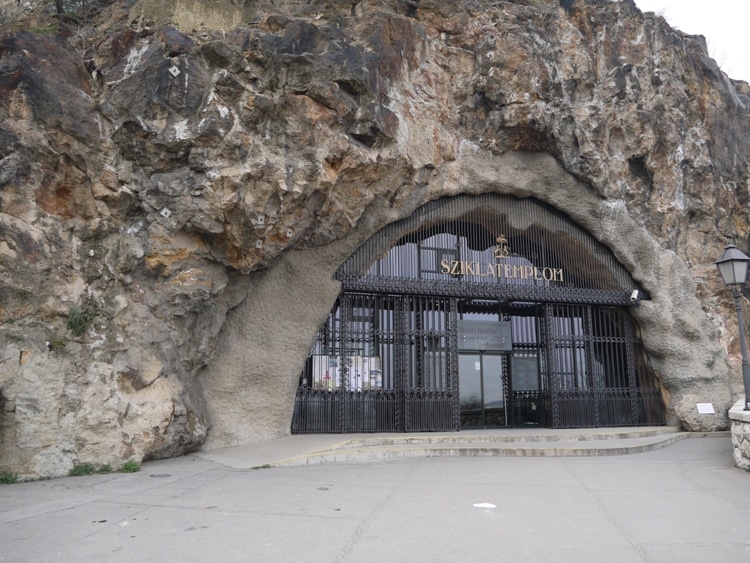 The chapel was raided in 1951 as part of a clampdown on the Catholic Church, and the monastery's superior, Ferenc Vezer, was executed.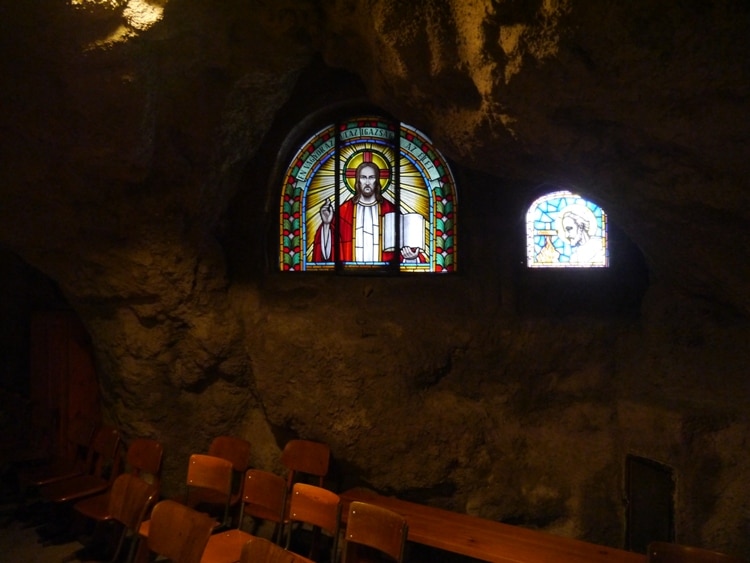 At that time the entrance to the caves was sealed with a thick concrete wall. This wall was removed on 27 August 1989, just as the Iron Curtain was disintegrating.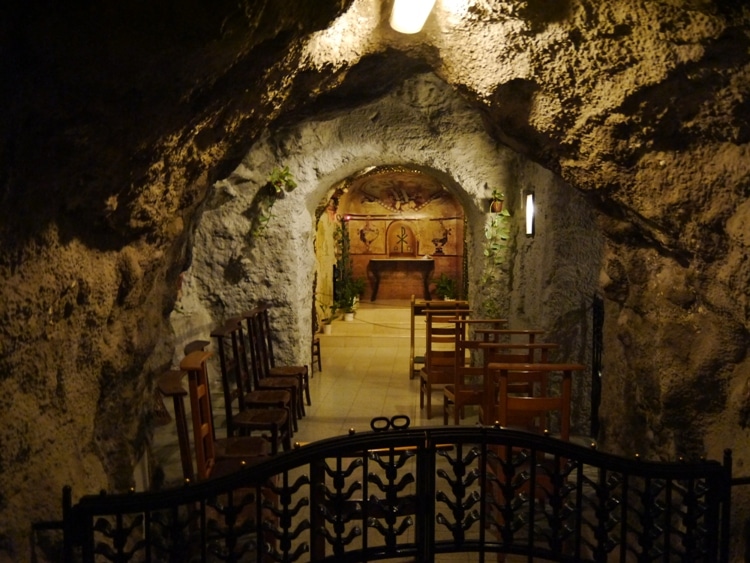 The Chapel had been restored by 1992 and the Pauline Order returned to the cave. The cave is still used for religious services, but nowadays it's also a tourist attraction.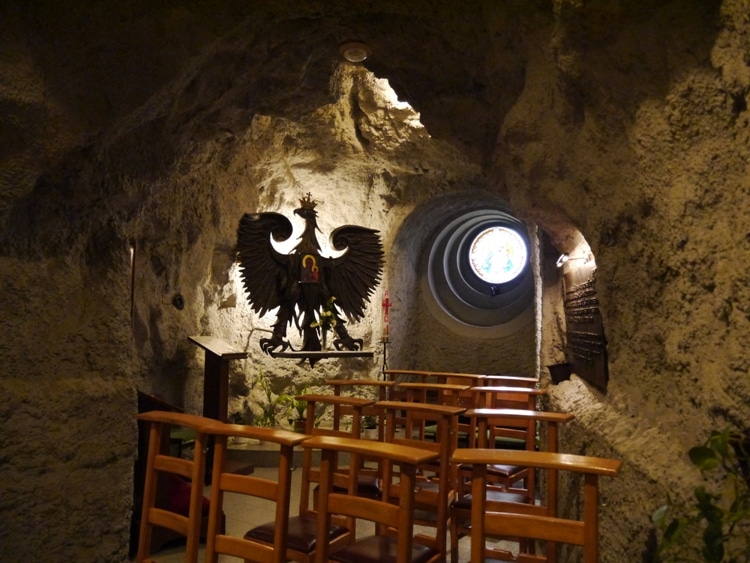 Entry to the cave is 600 HUF ($2) and includes an audio guide.
Liberty Statue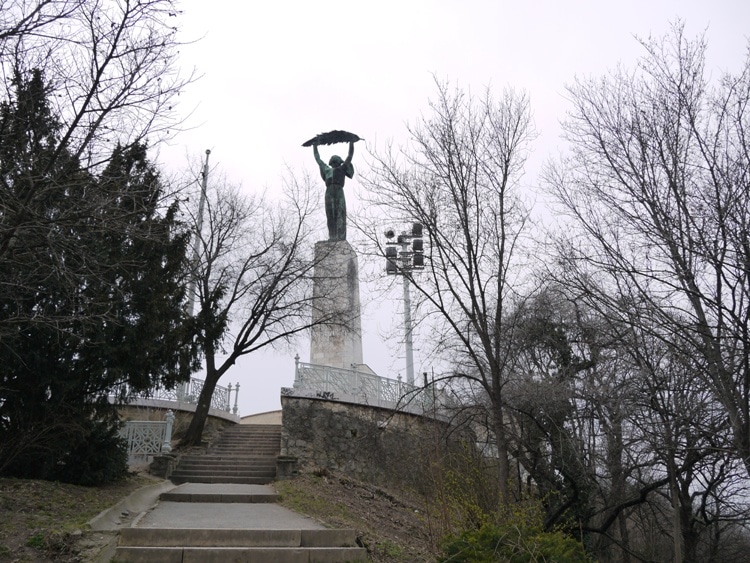 The Liberty Statue was first erected in 1947 to mark the Soviet liberation of Hungary during World War II. It's a 14-meter tall bronze statue on a 26-meter pedestal. It's one of the very few remaining statues from the Communist era. Most others have been moved to Memento Park, an open air museum for Communist statues.
Citadella (Citadel)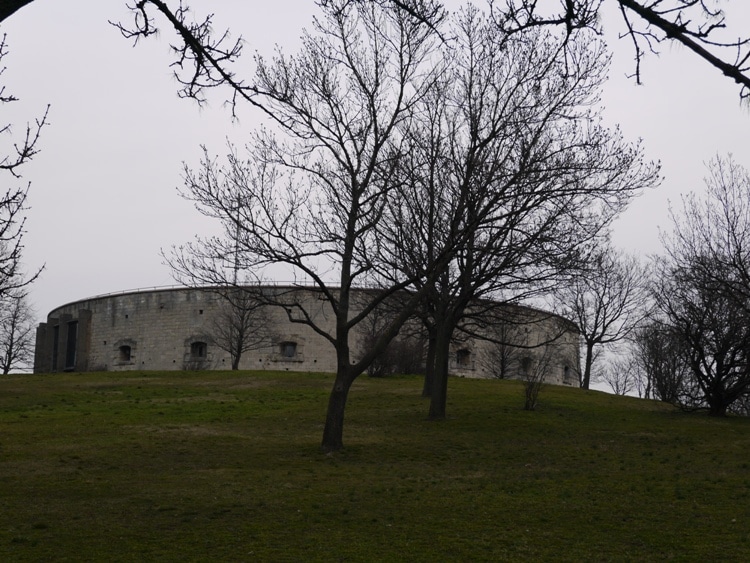 The Citadella, or fortress, was built in 1851. It's a U-shaped building that's 220 meters long , 60 meters wide and 4 meters tall. We didn't go inside, as it appeared to be closed when we visited.
The View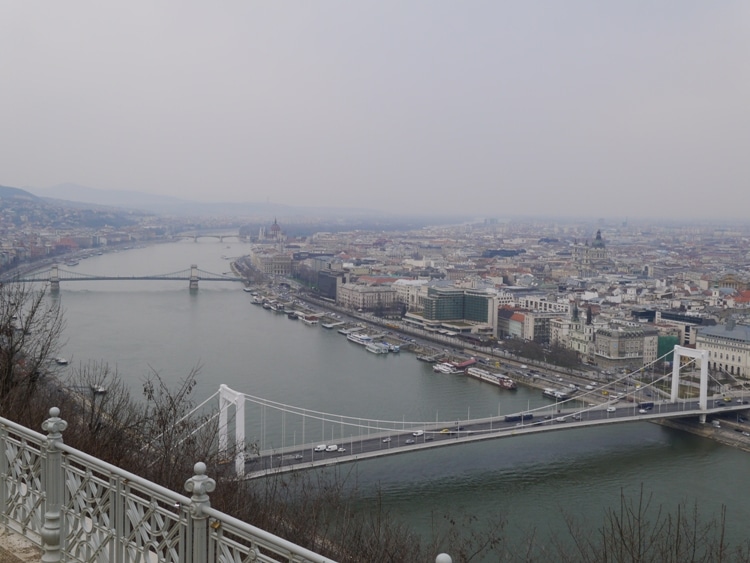 It was a cloudy day when we went, so the view wasn't as good as it would be on a sunny day, but it's still a great view. You can see many of the Danube's bridges stretching into the distance.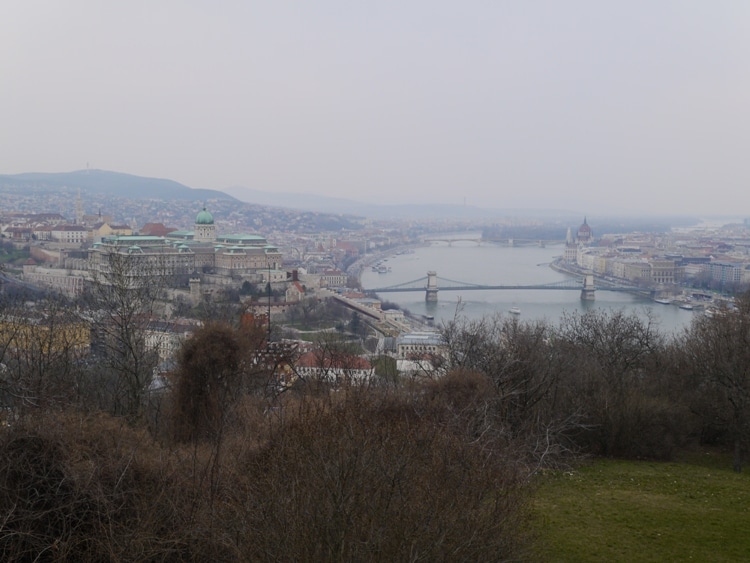 You also get a great view of Buda Castle, which you can see on the left of the image above.
How To Get To Gellert Hill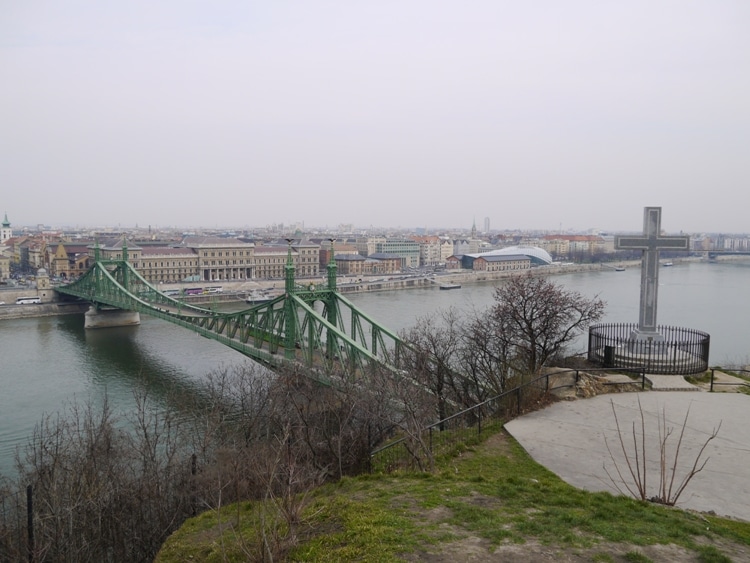 Gellert Hill is on the Buda side of the Liberty Bridge. The entrance is right across the road from the bridge and opposite Danubius Hotel Gellert.
Hotels In Budapest
If you want to stay near Gellert Hill, then the 4-star Danubius Hotel Gellert could be a good choice. We stayed in a fantastic 3-bed apartment in central Budapest that cost just $40 a night. This is one of the best places we've stayed in Europe and also the cheapest. We booked this via Agoda, who have lots of other apartments and hotels to choose from.