There are numerous buses that run between Sibenik and Zadar, which is a distance of around 80 km. We got the 14:15 bus that arrived in Zadar at 15:35. The cost was 51 kn ($7.50), but prices vary depending on the bus company and the time of departure. It's a very straightforward journey.
Buying The Bus Tickets
Once again we used our favorite website for booking bus tickets in this region – getbybus.com. We printed the tickets at a shop near our apartment. E-tickets are being planned for the near future.
The Bus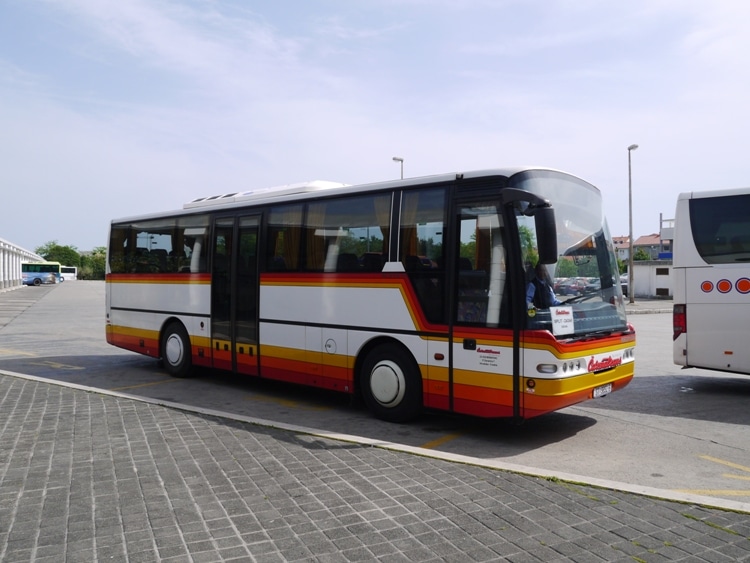 Our bus originated in Split, and was the same company that we used on the Split to Sibenik leg of our travels – Cazmatrans. The bus was good quality and was fitted with seat belts.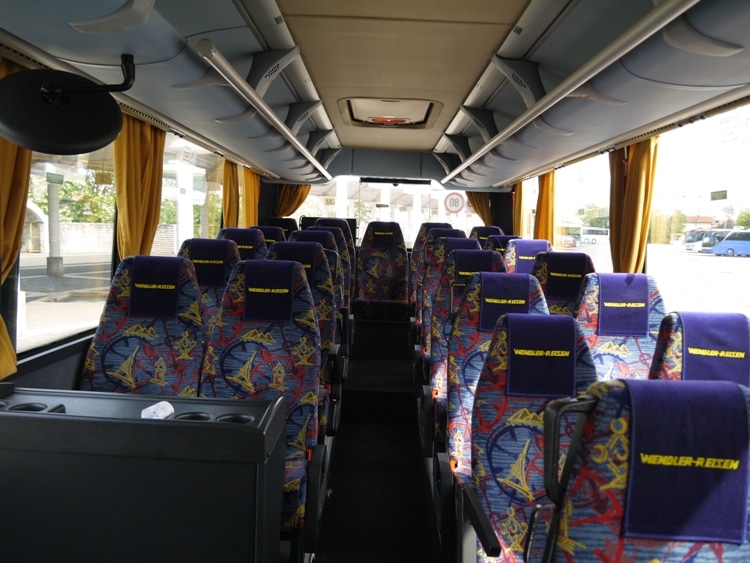 Some Cazmatrans buses have free wifi, but ours didn't. I think it might only be the newer buses traveling longer routes that have wifi.
The Journey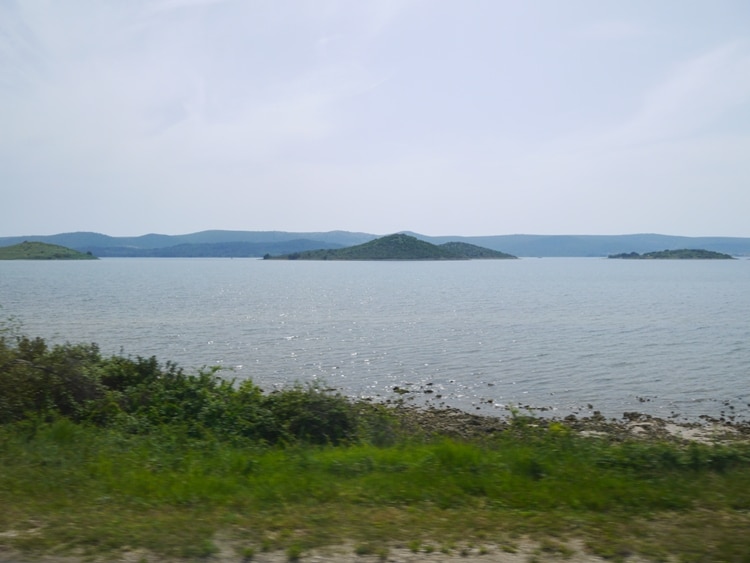 The bus traveled along the coastal road, but we didn't have too many views of the sea, as the road is mostly set back a little too far from the sea to get a view of if. The bus stopped at a few places along the way, with Vodice and Biograd being the places I remember.
Zadar Bus Station & Taxis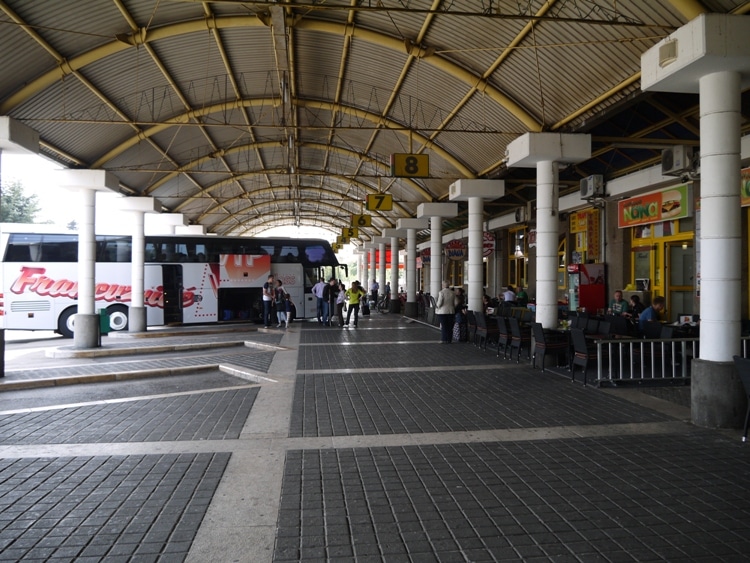 Zadar bus station is the largest we've seen in Croatia. The image above only shows part of it. It's around 1-2 km from the old town, so we decided to get a taxi. The taxi rank is next to bus stop no. 1. It costs 40 kn ($6) for the ride to the old town.
Map Of The Journey
Summary
Ticket Websites: getbybus.com or buscroatia.com
Bus Departure Times: Buses run regularly from 06:30 until 23:35
Journey Time: 80-90 minutes
Cost: 35-135 kn – exact cost depends on bus company – most cost around 50 kn ($7.50) single
Where To Stay In Zadar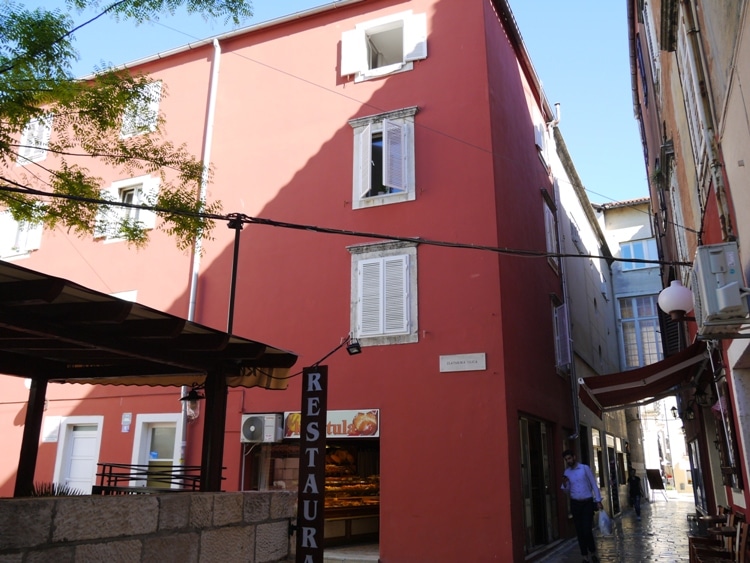 While in Zadar we stayed at a 1-bed apartment at Sunshine Apartments Zadar. This was a great choice, as it was an excellent location in the old town. For other great apartments and hotels in Zadar, head over to Agoda Zadar.