After our current 12-day stay in Split, it was time to move on and head north. Our next stop was at Sibenik, a historic town on the Dalmatian coast. Sibenik is home to the Cathedral of St. James, which is a UNESCO World Heritage Site. It's also only 18 km (11 miles) from Krka National Park, which we were also looking forward to seeing. From Split to Sibenik is around 90 km (55 miles), with our bus taking an hour and 45 minutes.
Buying The Bus Tickets
Once again we used our favorite website for booking bus tickets in this region – getbybus.com. We printed the tickets at a shop near our apartment. E-tickets are being planned for the near future.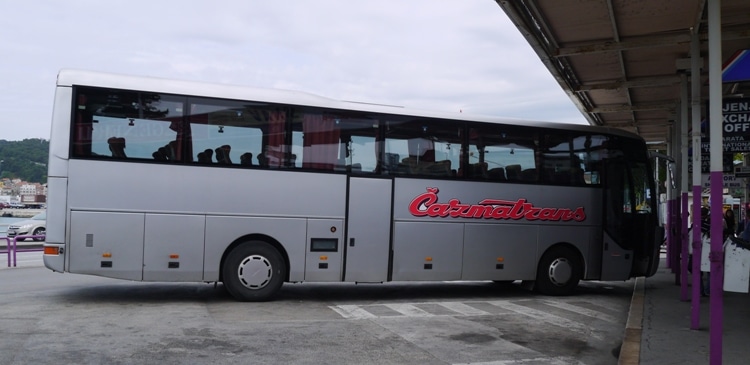 Our bus to Sibenik was headed for a final destination of Zadar and was run by Cazmatrans. It was similar to many of the other buses we've taken in Croatia, being of very good quality. This bus didn't have wifi, but it did have seatbelts. Like all other buses we've taken in Croatia, the standard of driving was very good indeed.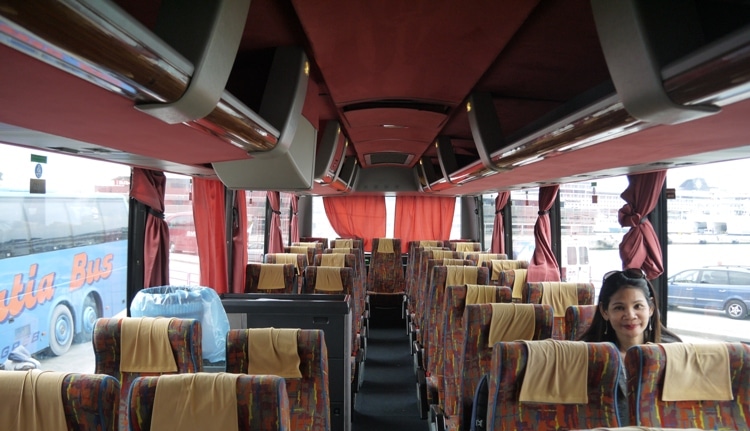 There were only around 12 people on the bus when it left Split, and most of these got of at Trogir, which was the first stop. The bus also stopped in Primosten.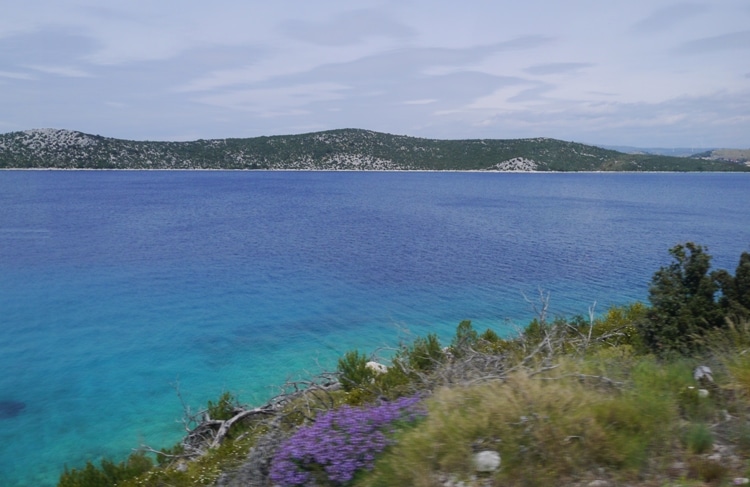 The latter part of the journey was along beautiful coastline, and this is what helps make traveling by bus in Croatia such a great experience.
Map Of Journey
Some buses stop at Trogir on the way, but others take a slightly different route and head straight to Sibenik.
Summary
Ticket Websites: getbybus.com or buscroatia.com
Bus Departure Times: Buses run regularly from 05:00 until 23:00
Journey Time: 90-120 minutes
Cost: 53-59 kn ($8-9) single – exact cost depends on bus company
Where To Stay In Sibenik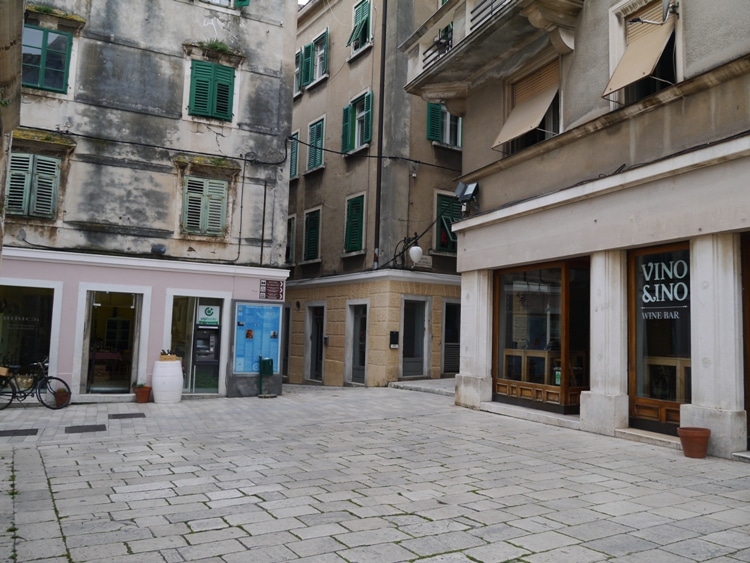 For our time in Sibenik we chose a 1-bed apartment, Apartment Luka. This was located in the old town area and just a short walk from the bus station. The apartment was newly renovated, and the owner also showed us around the town when we arrived. Excellent. It's on the second floor of the building in the center of the above image. For other hotels and apartments in Sibenik, we recommend Agoda Sibenik.