Trogir has been included on the UNESCO list of World Heritage Sites since 1997, and is a popular destination for day trips from Split. It's around 28 km (17 miles) away and, depending on traffic and exact route taken, the bus usually takes 30-60 minutes. Buses run from 04:00 until 00:15, so so have plenty of time to explore without having to stay overnight.
Split To Trogir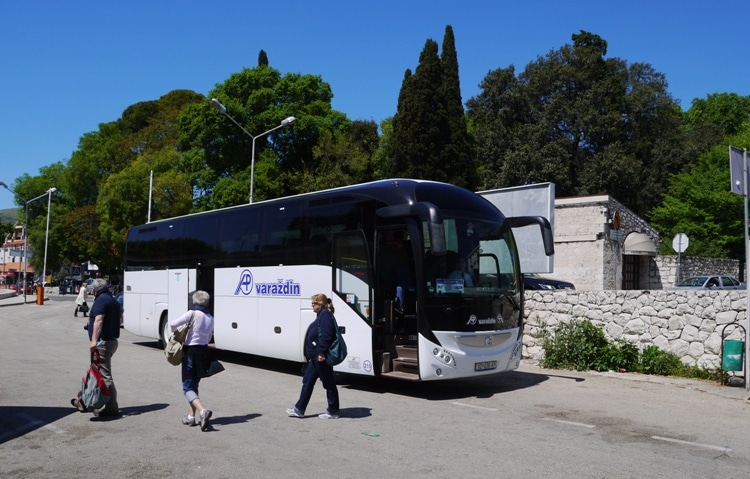 For the journey from Split to Trogir we got a coach from the main bus station at the harbor. We bought the tickets at the bus station ticket office a few minutes before the bus left. If you're planning to travel in high season it's a good idea to buy your tickets in advance if possible, as many buses are likely to be full. If you want to buy the tickets online you can use getbybus.com.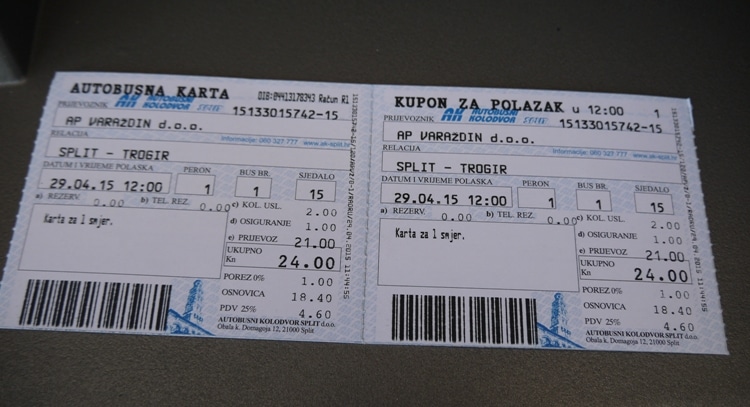 Our tickets cost 24 kn ($3.50) each. The seat numbers are shown on the ticket, but Croatians tend to ignore this and just sit wherever they want.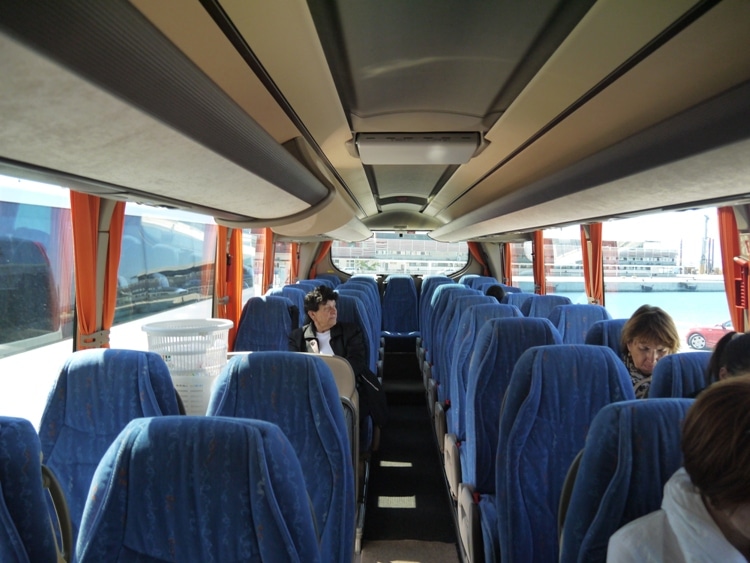 Many different companies run buses along this route, with the buses from the main station usually heading further north. We traveled on the AP Varazdin bus that was headed towards Zadar. Buses from the main station heading towards Trogir leave from bus stop no. 1. Our bus was supposed to have wifi, but it didn't work. Not a big deal for a short journey though. Our bus took 45 minutes to get to Trogir, traveling along the main highway.
Trogir To Split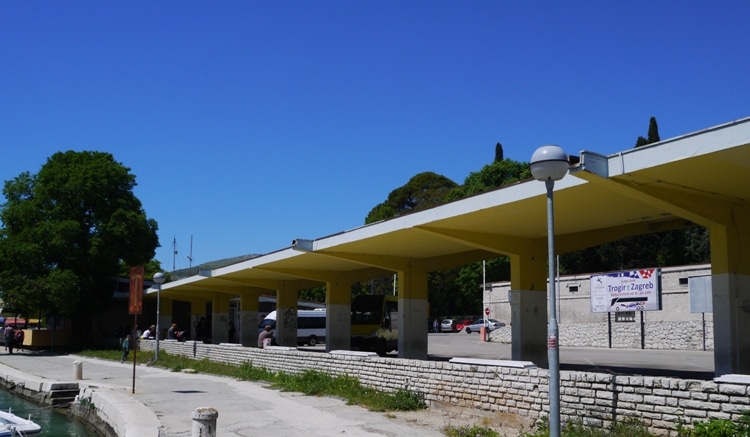 Trogir bus station is quite run down, but it's located right next to the entrance to the old town, so is well located. As well as the buses that travel from Split's main bus station, there is a local no. 37 bus that leaves from Sukoisan bus station, which is about 1 km from Split city center.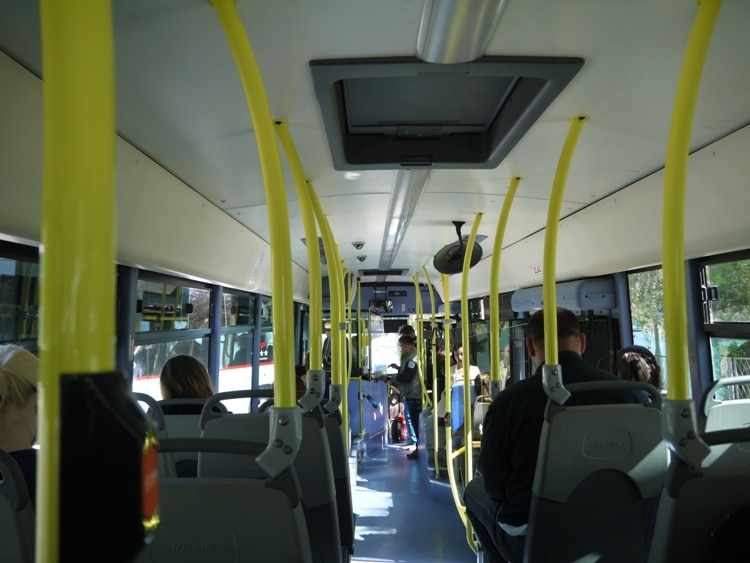 The local bus takes the old road, so has numerous stops along the way. This means that it usually takes a little longer. Ours took 60 minutes, which wasn't too much longer that the bus we got from Split to Trogir. You buy the tickets on the bus. We paid 21 kn ($3) each.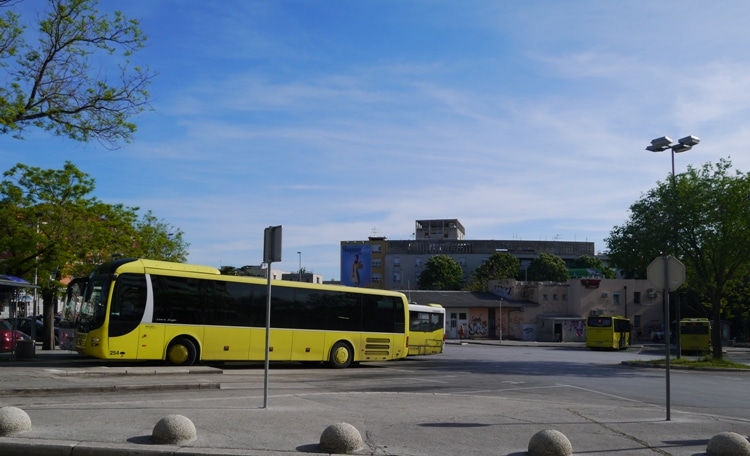 Many of the local buses are modern yellow buses like those in the image above. This is the type of bus that we got. Click here for no. 37 bus times.
Map Of Journey
Where To Stay In Split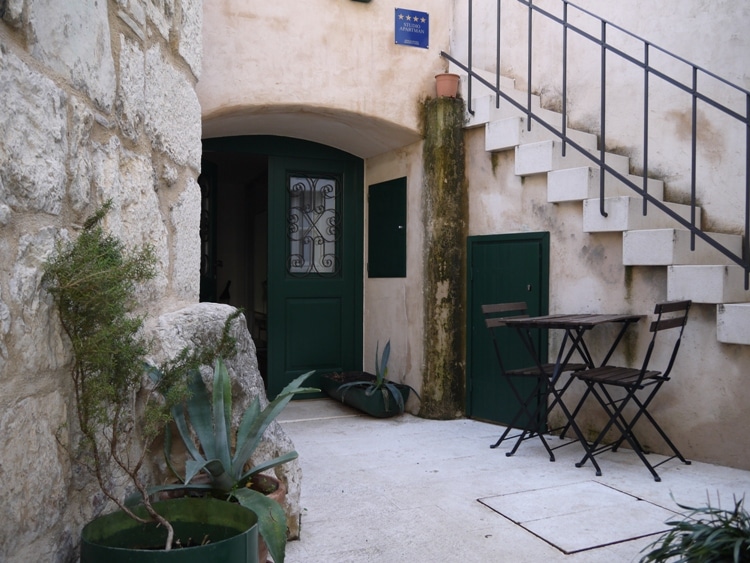 Two great studio apartments that we stayed in ourselves are Divota Apartment Hotel and Dosud Apartments. We can personally recommend both of these. For over 1,000 other apartments and hotels in Split, visit Agoda Split. If you prefer to stay in Trogir, visit Agoda Trogir for some great deals.