Seville's San Pablo (SVQ) airport is just 10 km from the city center, so it's fairly easy to get to and from by bus or taxi. The airport only has one terminal, so it's easy to find your way to both the bus stop and taxi rank, as they are right outside the terminal building.
Bus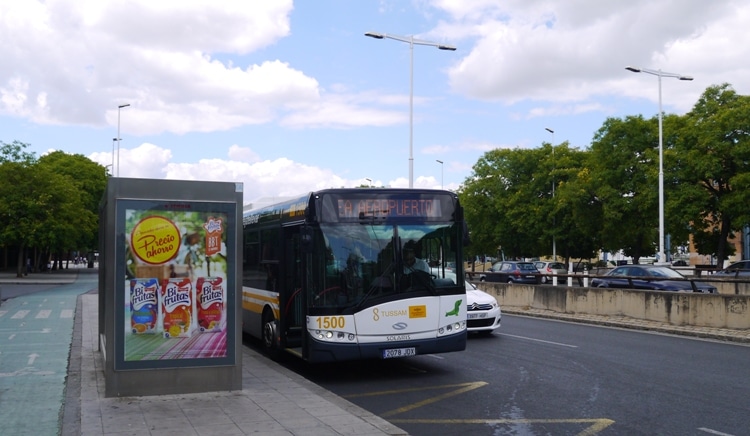 The buses from the airport to the city center run from 05:20 until 00:15, and take around 30 minutes. Check with your hotel to see which is the nearest stop. Tickets cost EUR 4 one way and EUR 6 return, and these are bought on the bus. The buses from the city center to the airport run from 04:30 until 24:00.
Once the bus leaves the airport there are stops at Kansas City (Hotel Ibis Sevilla), Aux. Kansas City (Frt. Pabellon San Pablo), Aux. Kansas City (Estacion Santa Justa), Kansas City (Ayre Hotel), Luis de Morales (Hotel Los Lebreros), Luis de Morales (Hotel Novotel Sevilla), Apeadero San Bernardo (Hotel NH Viapol), Avda. Carlos V (Jardines del Prado), Passeo Colon (Torre del Oro), Plaza de Armas (Hotel NH Plaza de Armas).
The bus travels back to the airport along the same route.
Taxi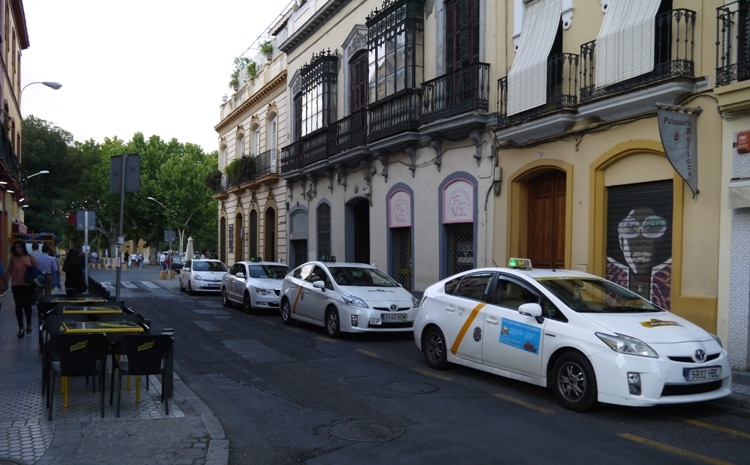 A taxi to or from the airport is a little quicker and will usually take around 15-20 minutes, depending on traffic and where in the city center you want to be dropped off or picked up. The cost from the airport to the city center is a fixed rate of EUR 21-24, depending on day of week and time of day. It's EUR 30 during Semana Santa and Feria de Abril. Make sure that you're not charged extra for luggage, as this is included in the fixed rate fare.
If going to the airport from the city center you'll be charged extra for luggage and also an extra fee of around EUR 3.50-5.50 if you call a taxi to pick you up at your hotel. There's also an extra charge for getting a taxi at the train station. To avoid these extra charges, go to a taxi stand.
Where To Stay In Seville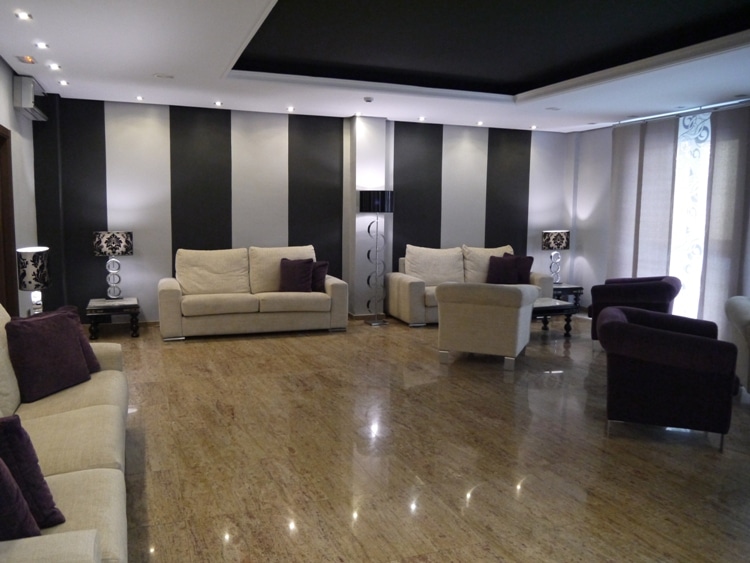 For our time in Seville we stayed at Hotel Venecia, a great place with super-fast wifi (70 Mbps) in the old town area. For other great apartments and hotels in Seville, check out Agoda Seville.