As our flight from Seville arrived quite late at night, we decided to stay at an airport hotel rather then travel into central London. After reading numerous reviews of the hotels at Gatwick airport, we booked a night at Hampton by Hilton, mainly because the location was so great. The reviews for this hotel were pretty good, and after spending the night there we'd have to agree that it really is a great place to stay if you're flying from or to Gatwick Airport. Click here to book a room at Hampton by Hilton Hotel at Gatwick Airport. This hotel is located in the North Terminal.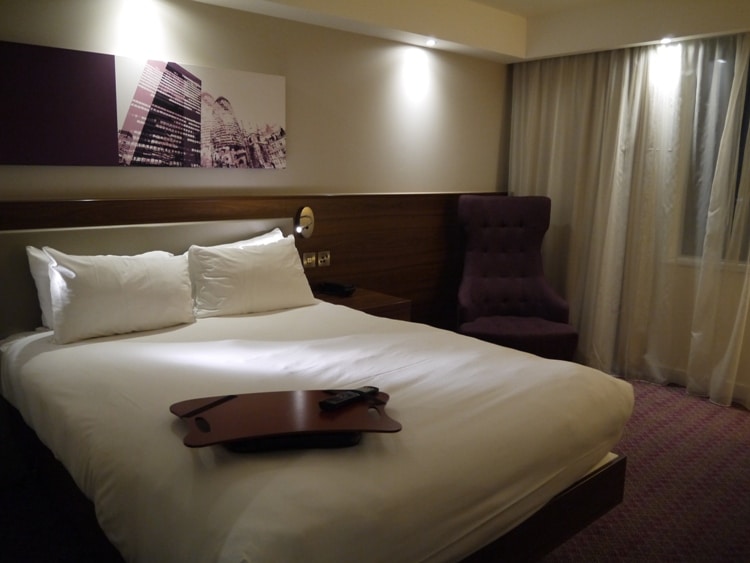 Our room was very spacious, very clean and very good quality. The bed was very comfortable and we had a good night's sleep. The aircon worked perfectly as well, and was pretty quiet.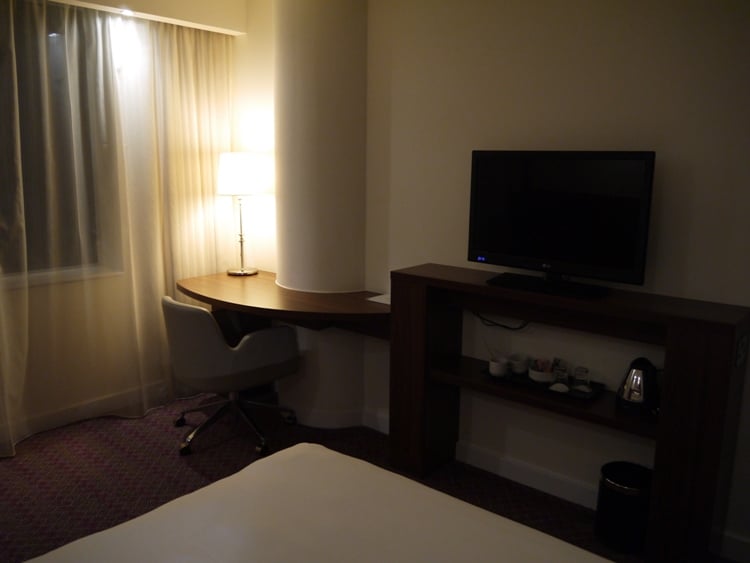 There was a bedside cabinet on each side of the bed and also individual reading lamps. There was a large armchair in the corner of the room and also a built-in desk and chair. There was a kettle, cups and free tea and coffee provided.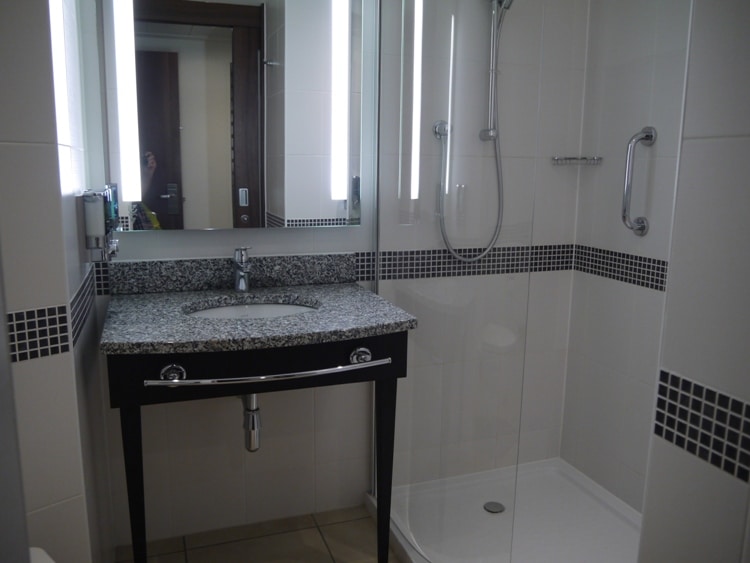 The bathroom looked almost brand new and was spotlessly clean. The shower worked well and the water pressure was good.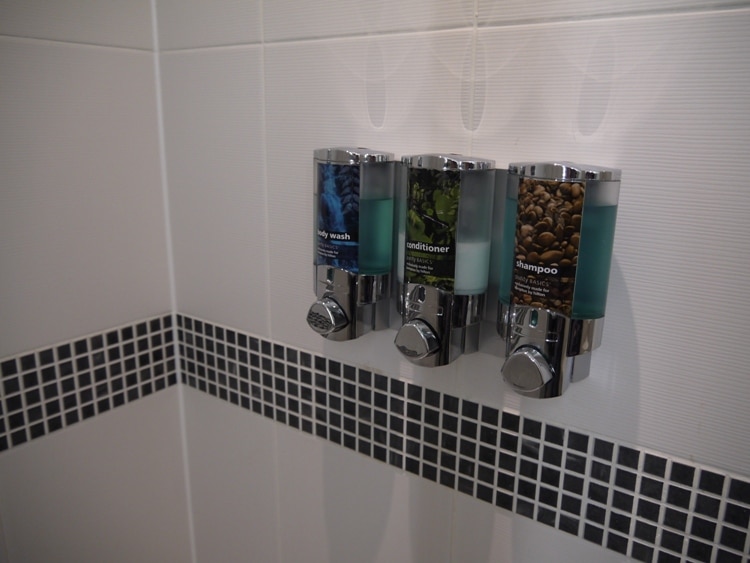 Shower gel, shampoo and conditioner were provided.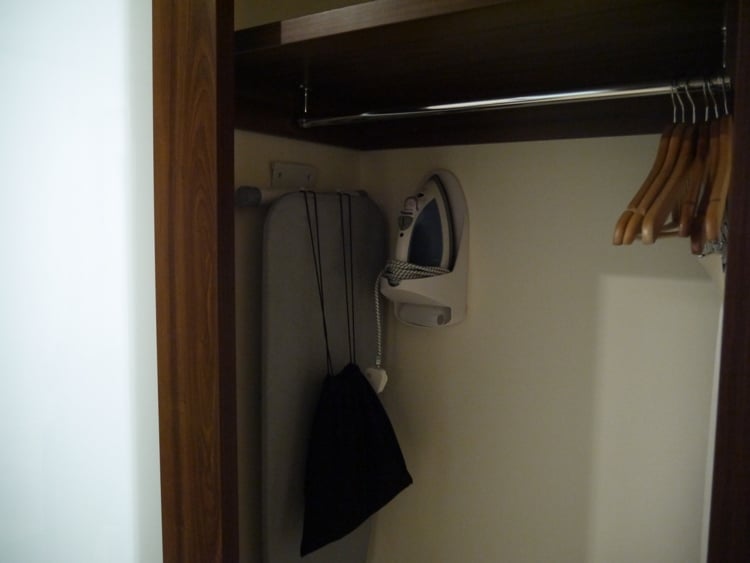 There was an iron and ironing board in the wardrobe. Very handy when you've just arrived in the country.
Breakfast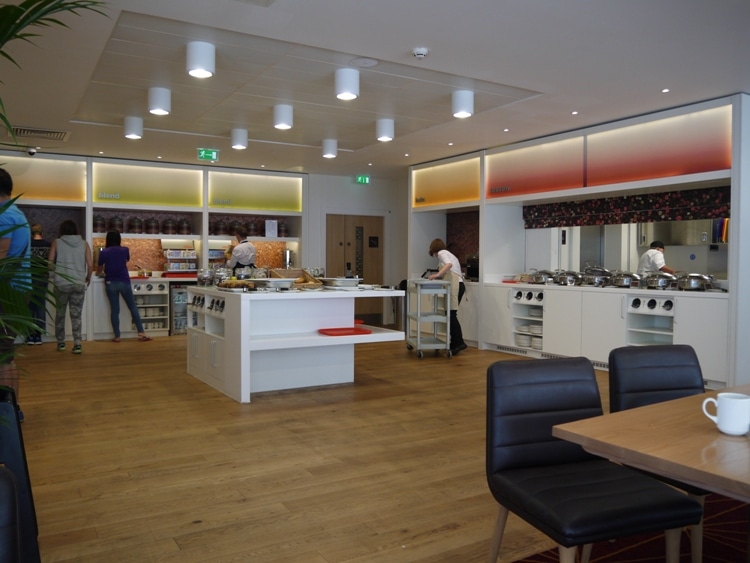 The buffet breakfast at the hotel had a very good selection with everything you'd expect. There was cooked breakfast, cereal, toast, pastries and muffins, fruit and more. My only complaint was that the coffee was from a self-service machine and not that good.
Wifi

The wifi speed was pretty good. When tested it showed as 5.15 Mbps download and 6.53 Mbps upload. It work well during the short time we were there.
Lobby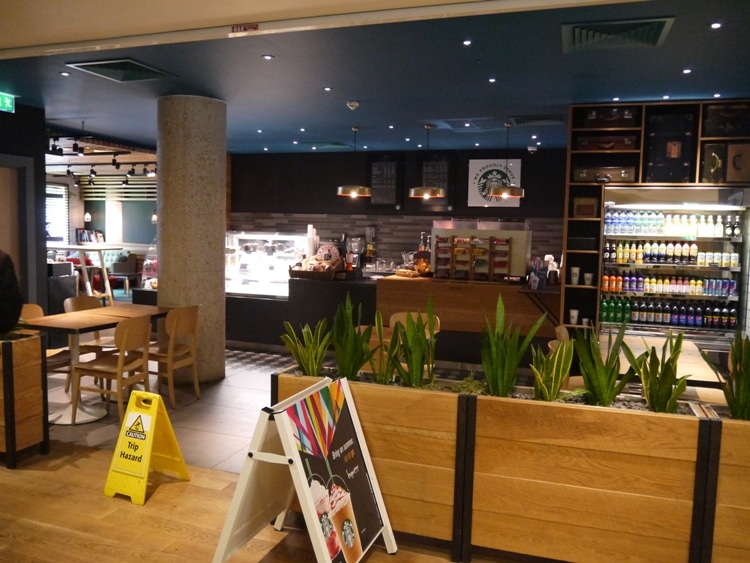 There is a large lobby are at the hotel, and there is a Starbucks opposite the reception. Check-in and check-out were pretty efficient.
How To Book A Room At Hampton By Hilton
Click here to book a room at Hampton by Hilton Hotel at Gatwick Airport. For a great choice of other hotels at Gatwick Airport, check out the deals at Agoda Gatwick.