As this was Miu's first ever visit to the UK and my first time back in almost five years, we decided that we wanted to arrive in style. And the way to do that is by traveling Business First on the Heathrow Express. I've traveled to and from Heathrow many times using this train, but this was the first time that I'd chosen Business First tickets.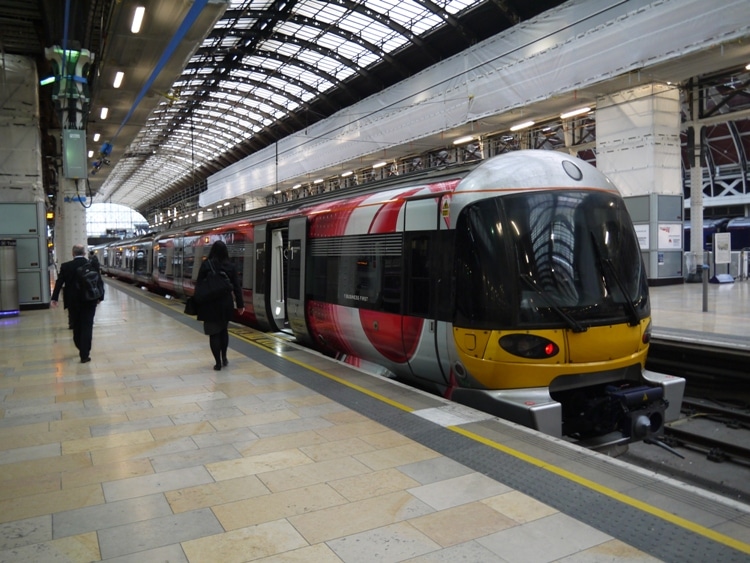 I don't know why I haven't chosen Business First in the past because the tickets aren't much more expensive that the Express tickets. And after a 13-hour flight, you certainly need a little extra comfort. Traveling Business First means that you get to use priority carriages that allow quick arrival and departure. This is especially useful at the Paddington end if you need to get a taxi, because the queues are sometime quite long, and being able to depart the train at the front means you get to the taxi rank sooner.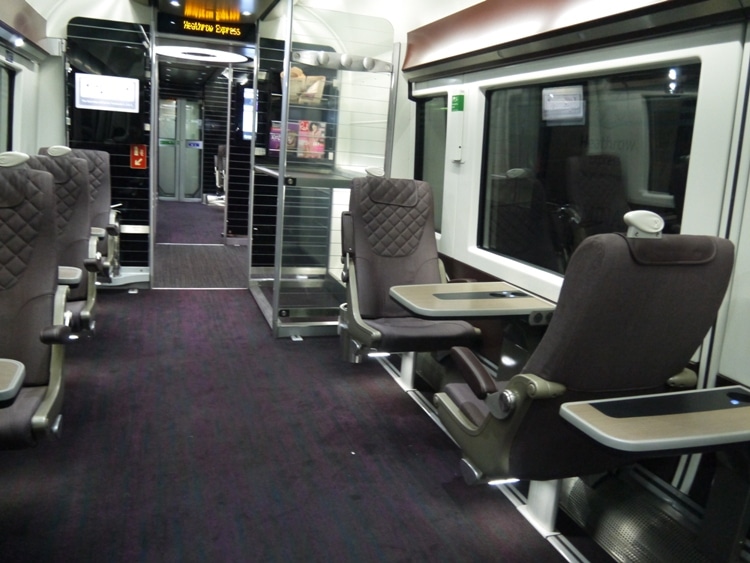 The seating is pretty comfortable and it's nice to have a a table that you can do some work on during the short journey. There's also a more legroom than in the Express carriages, and much more privacy. When we got the train from Heathrow recently, the Express carriages were pretty full, but our Business First carriage only had another two passengers apart from us. Just what. Sometimes it's better to pay a little extra to travel in comfort.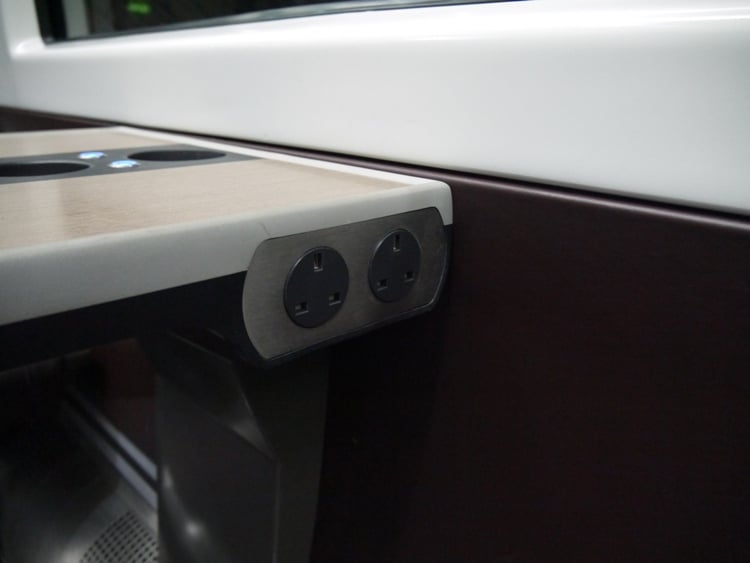 There are power sockets attached to the tables, so you're able to re-charge your smartphone or laptop. The carriages also have free wifi, newspapers and magazine. These are nice extras to have.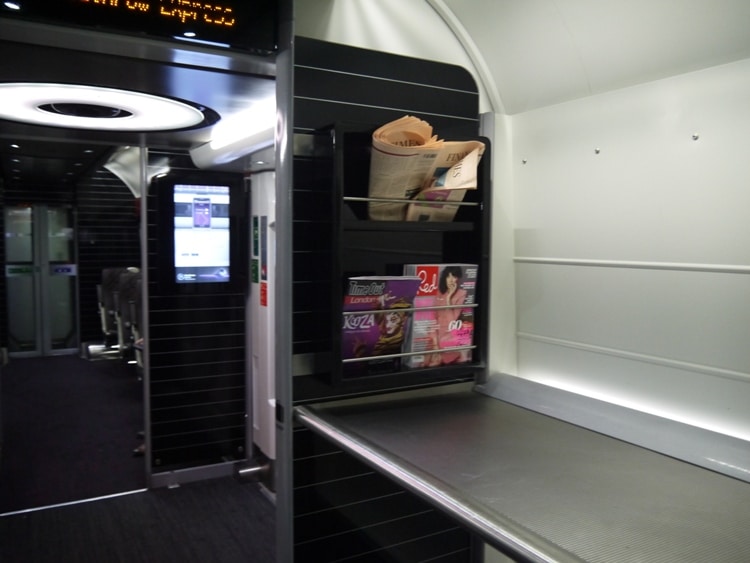 Now that we've experienced the Business First carriages we'll definitely be using them again in future. Give it a try next time you're traveling between London and Heathrow.
Ticket Prices
Express: Single £21.50; Return £35.00, Carnet (10 tickets) £189
Business First: Single £29.50; Return £53.00, Carnet (10 tickets) £261
You can buy tickets online at HeathrowExpress.com or simply use the ticket machines or ticket offices at the station.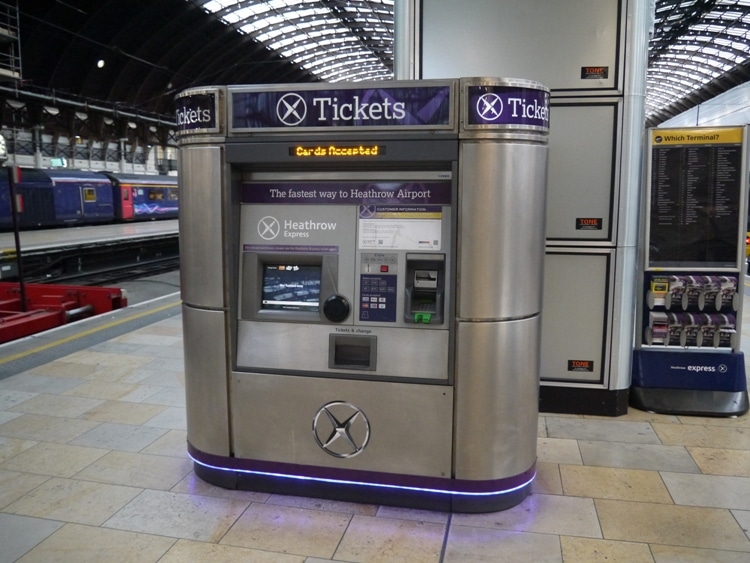 Note that it costs extra if you buy your tickets on the train, so make sure you buy them in advance.
Train Times
Trains run from just after 5 am until almost midnight. Trains from Terminals 1, 2 & 3 take 15 minutes to London Paddington. Trains take 21 minutes from Terminal 5. There is a free transfer from Terminal 4 to Terminals 1, 2 & 3 station. This takes 4 minutes.
Click here for further information on exact train times from Heathrow to Paddington.
Click here for further information on exact train times from Paddington to Heathrow.
Hotels In London
For our first three nights in London we chose to stay at the 73 Suites Hotel in Bayswater. It's a great location if you're arriving by Heathrow Express because it's just one stop from Paddington station on London Underground.
For other great hotels in London, check out Agoda London, our favorite hotel booking website.