For our first few days in Nice we decided to stay at Hotel Star, as the location was pretty central. The hotel had mostly good reviews but a few not so good, so we weren't sure what to expect. But the hotel was actually very good indeed. When we arrived the receptionist was very welcoming and gave us a map of the town and showed us all the interesting locations. But, as with many hotels in Western Europe, the wifi let it down. More on that below. Click here to book a room at Hotel Star.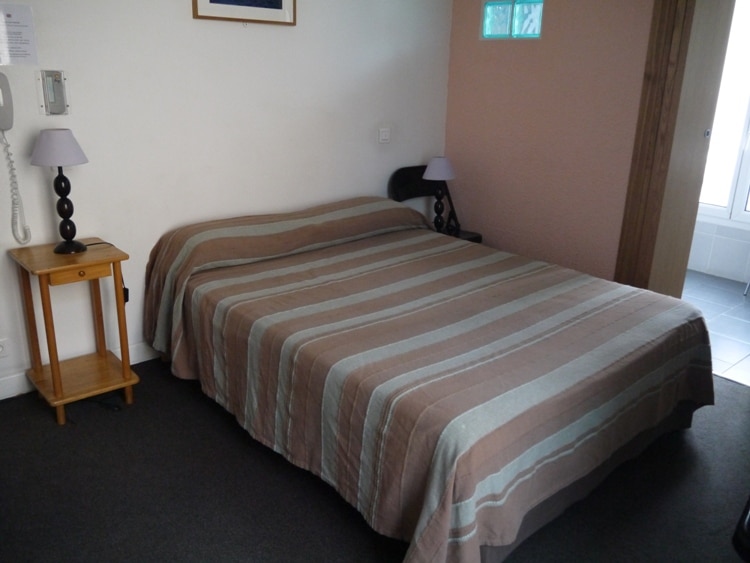 Our room was on the third floor of the hotel and we were quite impressed with it. It was a fairly simple room but had been newly renovated and looked cosy and inviting. There was a comfortable bed, open wardrobe, small table and chair, and small TV on the wall. There was a window that looked out onto the street, and this let in lots of light.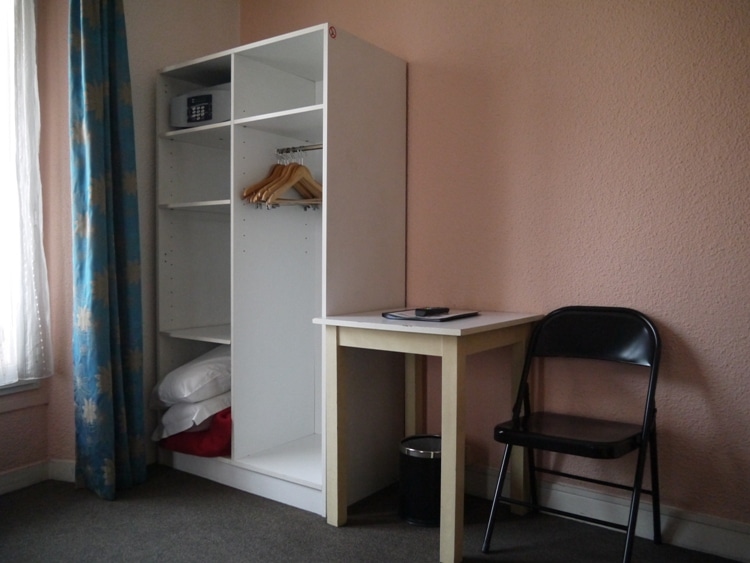 The room wasn't large, but good use had been made of the space available, so it didn't feel too small. The light also helped make the room feel more spacious.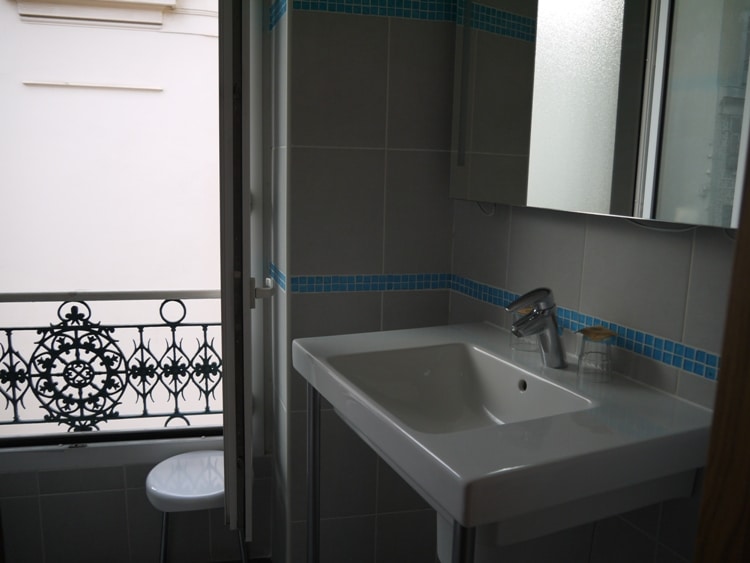 The bathroom was beautifully renovated and had a window that looked out from the back of the hotel. This also let in lots of light, so it made a big difference to other hotel bathrooms that rarely have windows.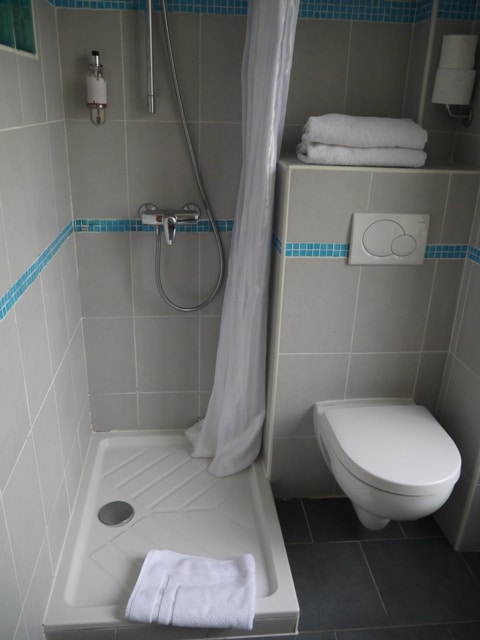 The shower was brand new and worked very well. The water pressure was very good.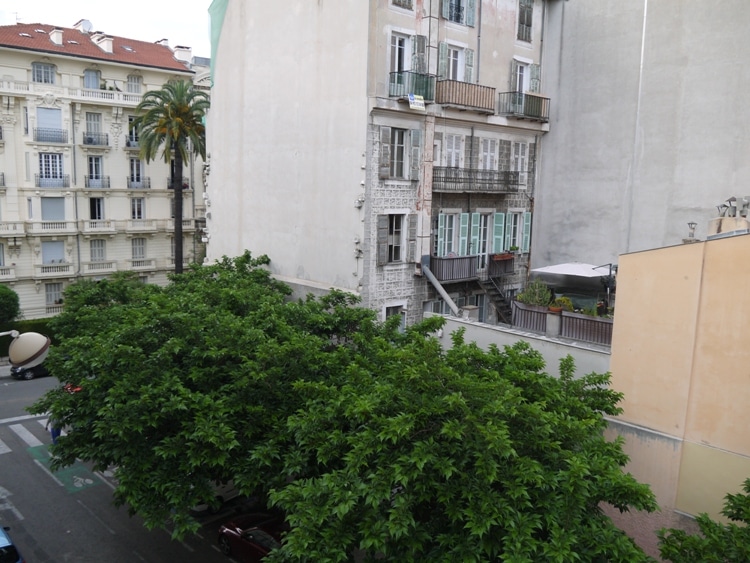 Above you can see the view from our bathroom window. Not bad at all!
And above is the view from our bedroom window.
Wifi

The wifi at the hotel didn't work on the day we arrived, but we were allowed to use a separate hotel wifi that was only available in the reception area. It took until late afternoon the next day to get the wifi fixed, but the fix didn't last long. On our last night it was particularly bad and also not so great on the final morning. There are older reviews that mention bad wifi, so it seems like it maybe it will never be properly fixed. It's a real shame, as it's a great hotel otherwise. If you don't need wifi then this is a great place to stay, but if you do need it you may need to look elsewhere. When I tested the speed it showed as 6.34 Mbps download and 0.44 Mbps upload.
On our travels around Europe and Asia, it's Western Europe that has had the most dodgy wifi. The best wifi has been in Central Europe and Southeast Asia.
Breakfast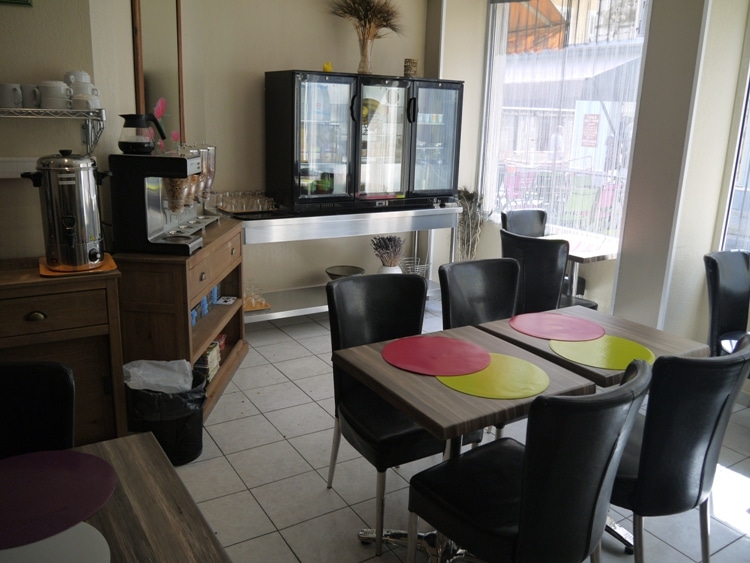 Breakfast at the hotel consists of tea, coffee, juice, cereal and croissants, etc. It costs EUR 8 per person and is served in the room next to the reception area. We didn't eat breakfast there, as we preferred to eat at one of the local cafes.
Location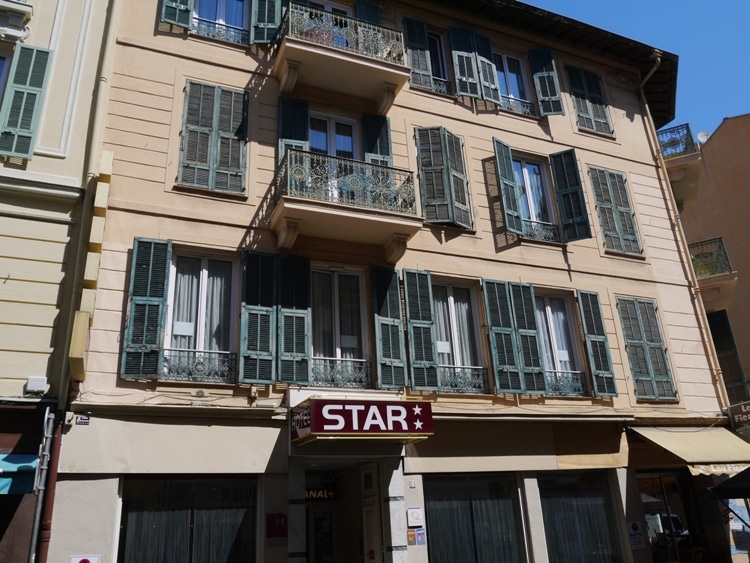 The location was perfect, as it was right in the city center, about 200 meters away from the main street that the trams run down. It was close to everything, but the room was quiet, so we slept very well. It's about 800 meters from the train station, so an easy walk, and very easy to find.
There are two vegetarian and vegan restaurants within a 2-3 minute walk of the hotel. See Vegetarian Nice for details. There are also numerous other restaurants and cafes all around the area. Your only problem will be deciding where to eat.
How To Book A Room At Hotel Star
Click here to book a room at Hotel Star. For other great hotels in Nice, check out Agoda Nice.