For a city the size of Chiang Mai (population around 160,000), it is surprisingly easy to get around, and it's also very cheap. Click here to book a great hotel in Chiang Mai.
Songthaew
For the majority of people, the transport of choice is the songthaew – a cross between a shared taxi and bus. The vehicle is adapted from a pick-up truck and usually has seating for around eight people.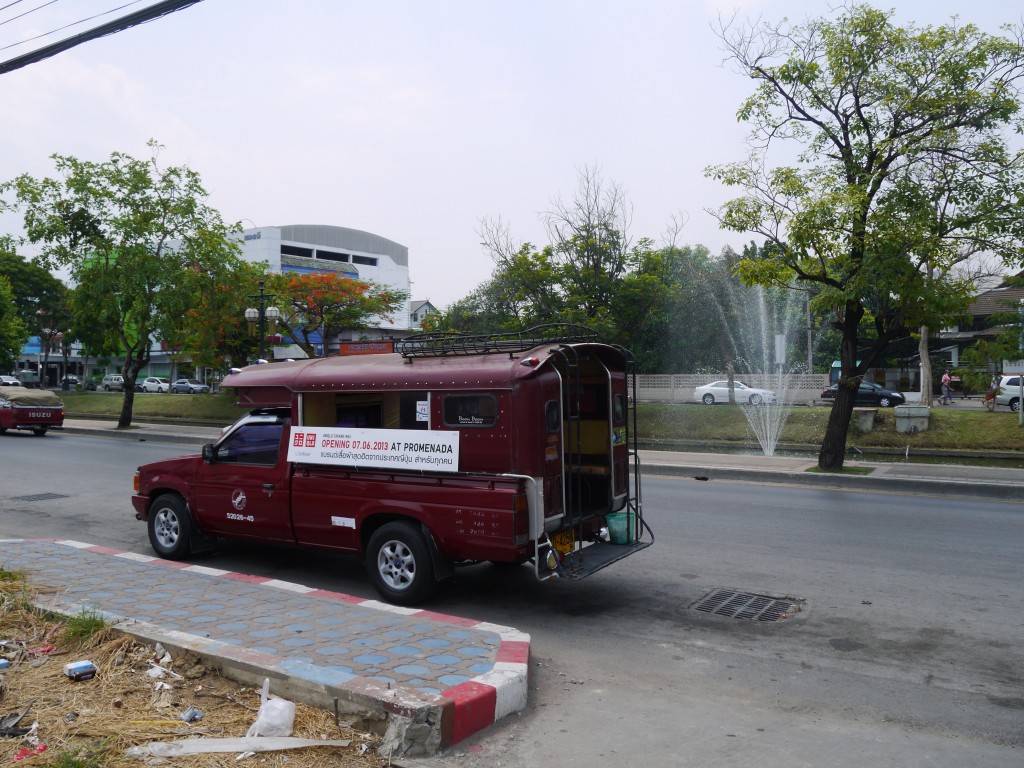 There are hundreds of songthaews traveling around Chiang Mai, and all you have to do is flag one down and tell them where you want to go. If they're not going your direction, then just flag down the next one. In central Chiang Mai, it never takes more than a couple of minutes to find one that's going your way. For most central areas the cost is usually 20 baht (70c, 45p) per journey. From the center to Nimmanhaemin Road shouldn't cost more than 30 baht. From the center to the bus station, the cost is around 50 baht per person. From a few locations you'll sometimes have to wait a few minutes until the songthaew fills up. If you're sharing a songthaew with other people you might have to make small detours to drop them off, as the songthaews don't follow any set route, but take you exactly where you want to go. I think these would be very popular in lots of Western countries.
Tuk-Tuk
For Many tourists in Thailand, there doesn't seem to be any way to travel except by tuk-tuk. These are usually a little more expensive, and there aren't as many of them as there are songthaews.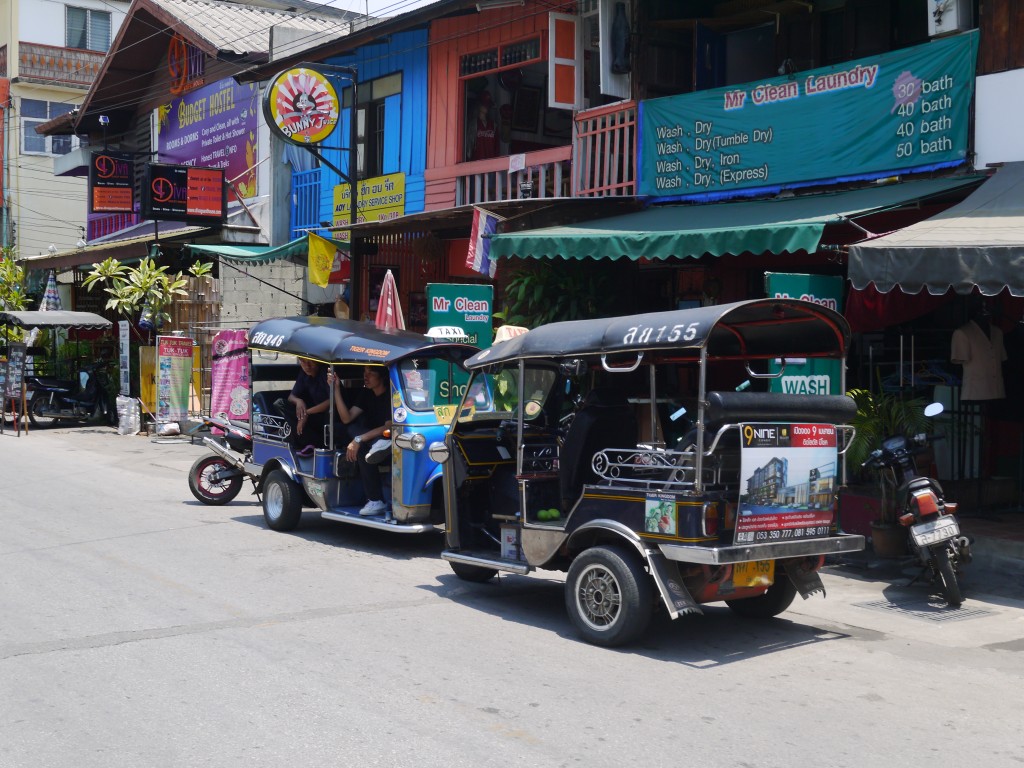 Bicycle
If you're feeling a little more energetic, then you might want to consider hiring a bike for a day or more. You will see bike rentals all over the city, usually for 50 baht ($1.79, £1.10) per day. If you're planning to visit many places in one day, this could save you some money and also keep you fit.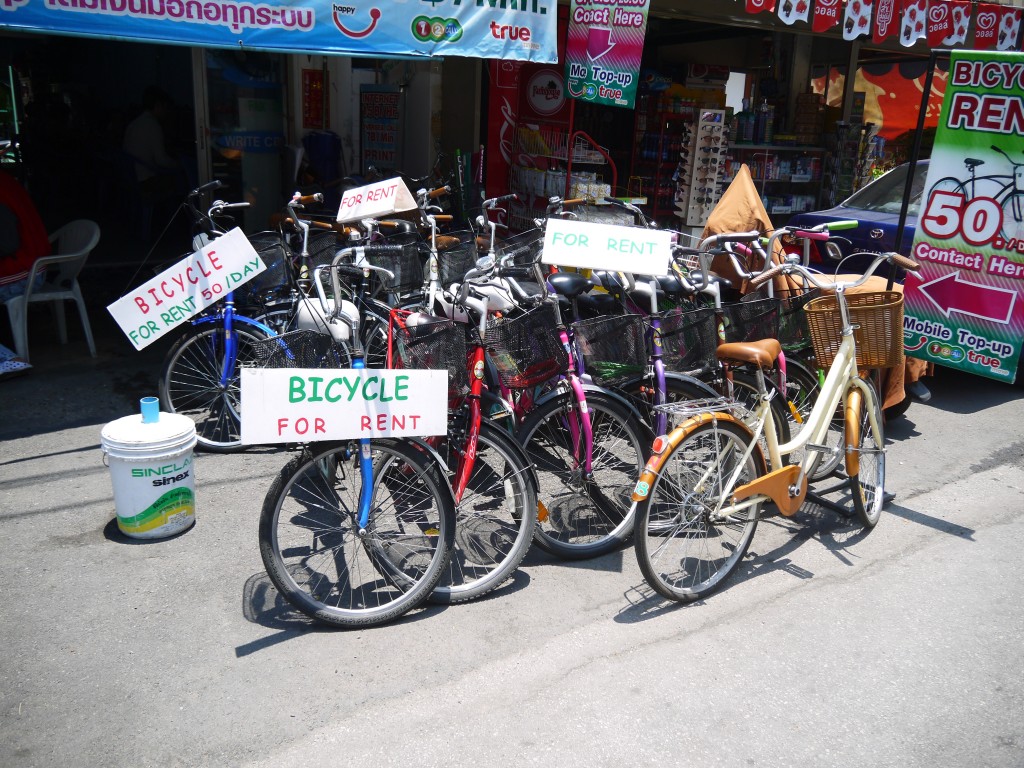 Scooter & Motorbike
Another popular way of getting around for locals, expats and tourists is by scooter or motorbike. It's much easier to get around the city by scooter than it is by car, and you don't have any problems parking either. You can hire scooters and motorbikes by the day, with prices starting around 100 baht. It's illegal to not wear a helmet while riding a motorbike, but over 90% of the riders I see in the center of town don't wear one. But that doesn't mean that you shouldn't wear one.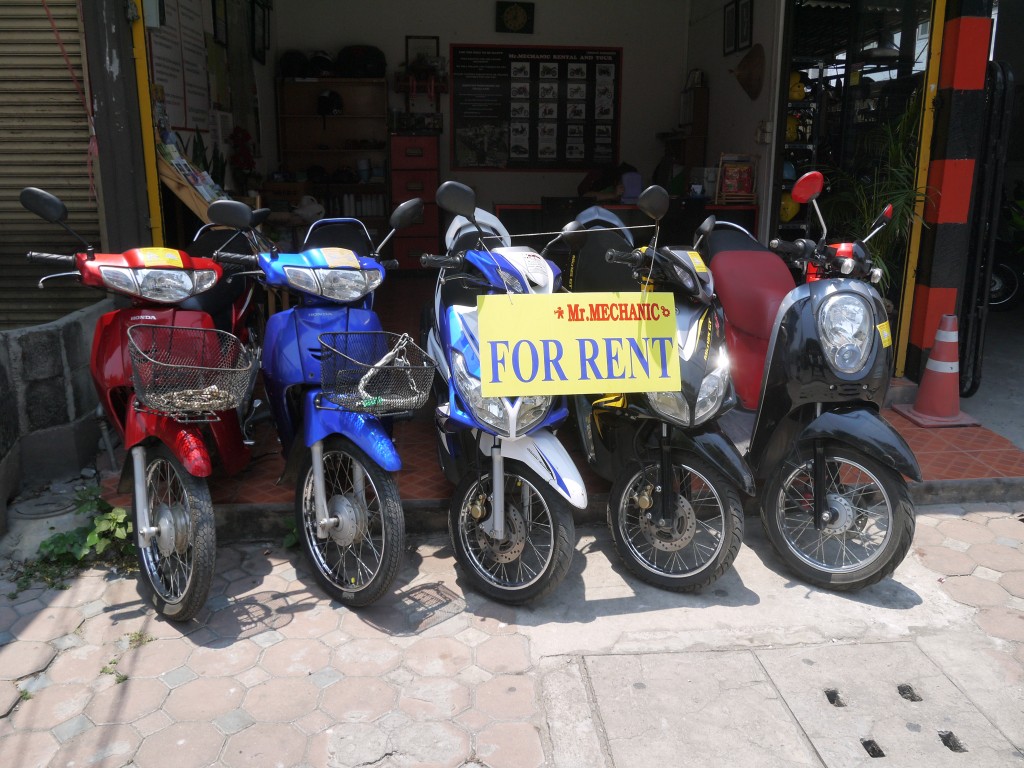 Walk
And let's not forget walking. If you're staying in the old city, then this is the best way to get around. The old city is only 1.5 km x 1.5 km, so it's an easy place to walk. We walked nearly everywhere, and only got a songthaew when we had to go somewhere a few kilometers away.
Hotels In Chiang Mai