Vienna is quite easy to get around as they have a good transport system that includes, underground trains, trams and buses. It's also very easy to buy tickets for these and there are a good range of options, including 1, 2 and 3-day tickets, which are ideal if you're here for a short stay.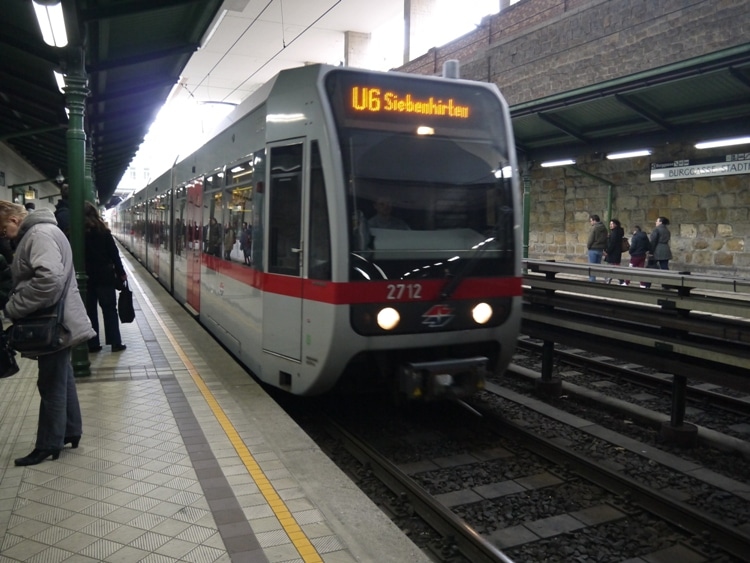 We didn't use the trams or buses, as the underground trains went everywhere that we needed to go. But tickets are valid for all three methods of transport.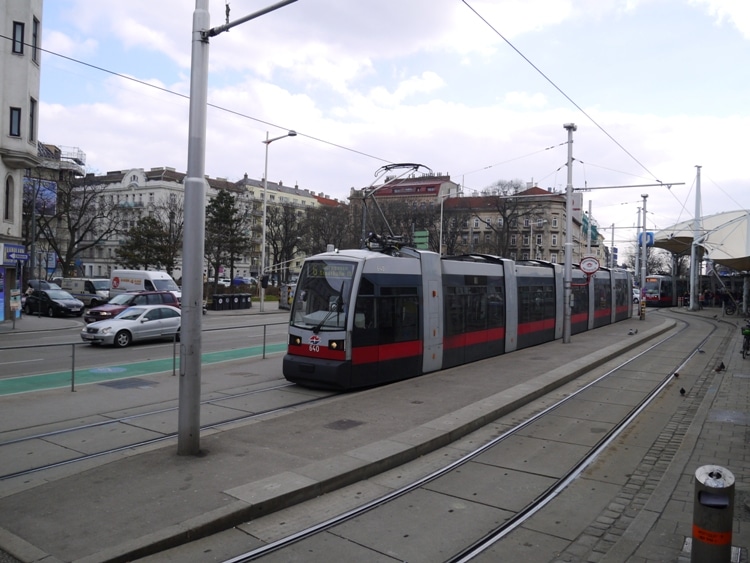 How To Buy Tickets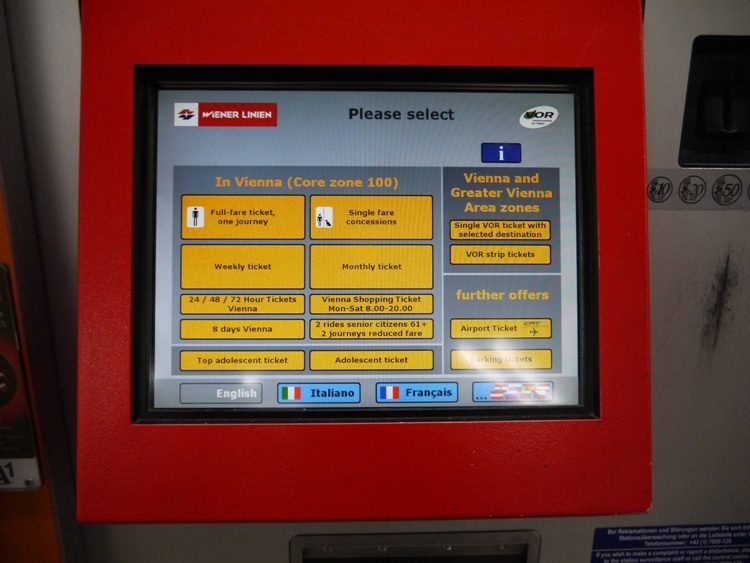 We bought our tickets at one of the multi-lingual machine at the subway station. Just select your language and follow the instructions. First you need to choose your ticket type. We chose the 24/48/72-hour ticket option from this screen.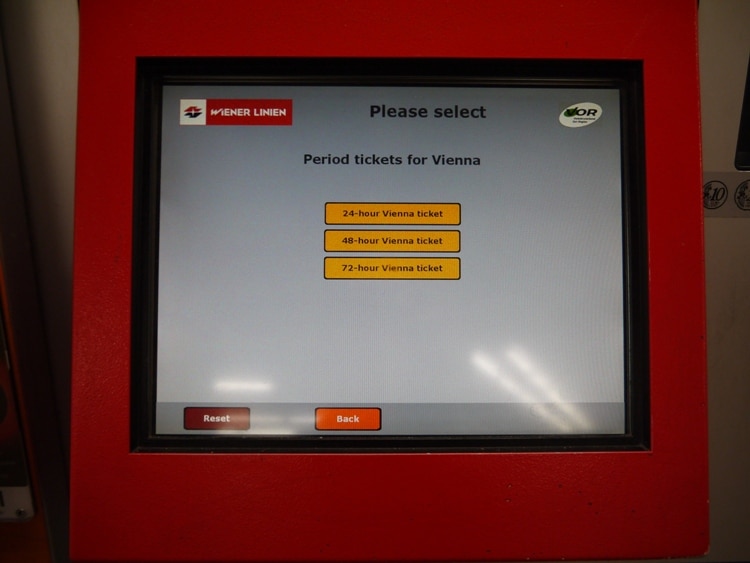 After the first screen, you'll see the screen above. We chose 48-hour ticket here.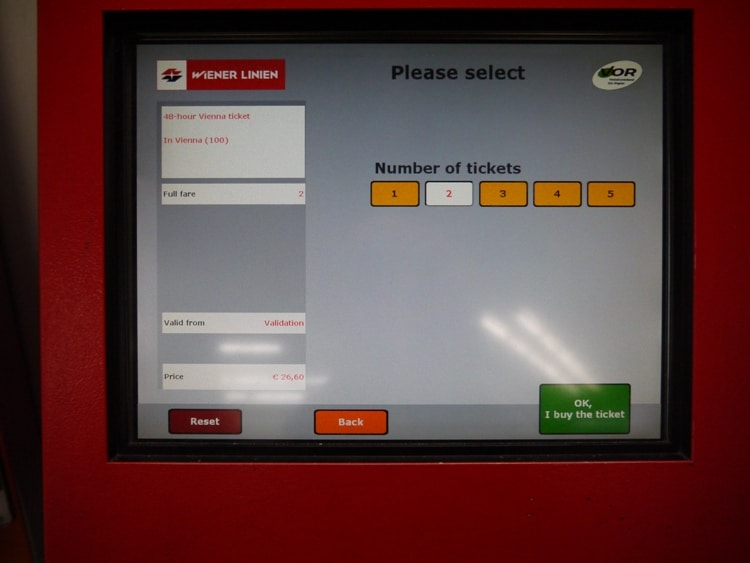 On the next screen you'll see the ticket price and get to choose the number of tickets you want. You can see above that the 48-hour tickets cost EUR 26.60 for two.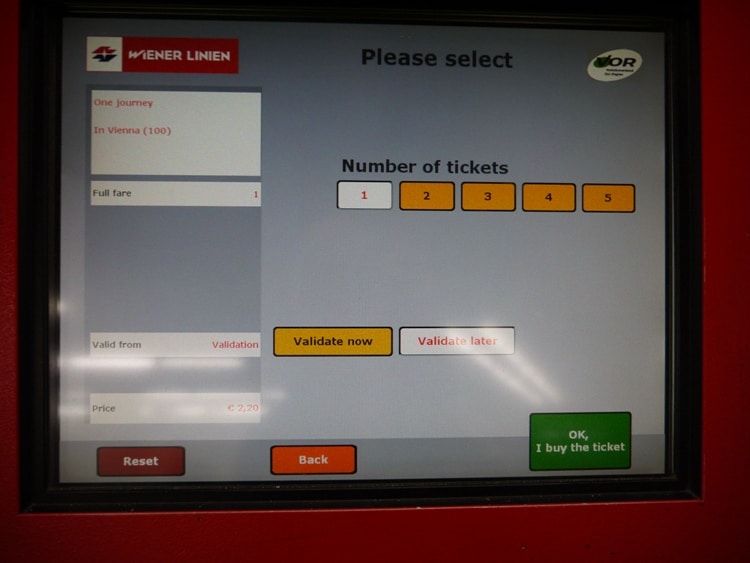 Above is an example of a single journey ticket, which is EUR 2.20.
You can also buy these tickets from most tobacco shops
Ticket Prices
The main tickets are priced as follows:
Single ticket: EUR 2.20 ($2.40) – Children EUR 1.20 ($1.30)
24-Hour Ticket: EUR 7.60 ($8.30)
48-Hour Ticket: EUR 13.30 ($14.50)
72-Hour Ticket: EUR 16.50 ($17.90)
Weekly Ticket (09:00 Mon to Mon): EUR 16.20 ($17.60)
Amazingly, the weekly ticket is cheaper than the 3-day ticket. But note that it starts and ends at 09:00 On Mondays.
Children up to 6 years old travel for free.
Children up to 15 years old travel free on Sundays, holidays and Vienna school holidays.
You can also get 48 and 72-hour Vienna Card tickets for EUR 18.90 and 21.90. As well as covering your transport costs you will get discounts at over 200 attractions and cafes. You can buy these at hotels and tourist offices.
Hotels In Vienna
For some great hotels in Vienna, be sure to check our favorite hotel booking website, Agoda Vienna.