Ayutthaya is the ancient capital of Thailand, and is a must-see for most tourists. There are plenty of temples and ruins to visit, and a trip by train is very easy. It's possible to see most things in a day, but if you have enough time, it's a nice place to spend a couple of days.
The easiest way to get from Bangkok to Ayutthaya is by train. Trains run almost hourly from Bangkok's Hua Lamphong station, and take around an hour and 45 minutes to complete the 71 km journey. The trains are 3rd class, and only have fans, not aircon. However, if you sit near the window, you'll get a nice breeze. The fare is only 15 baht (30p, 45c), and you can buy tickets on the day. You usually get a few vendors coming around the train selling water and food.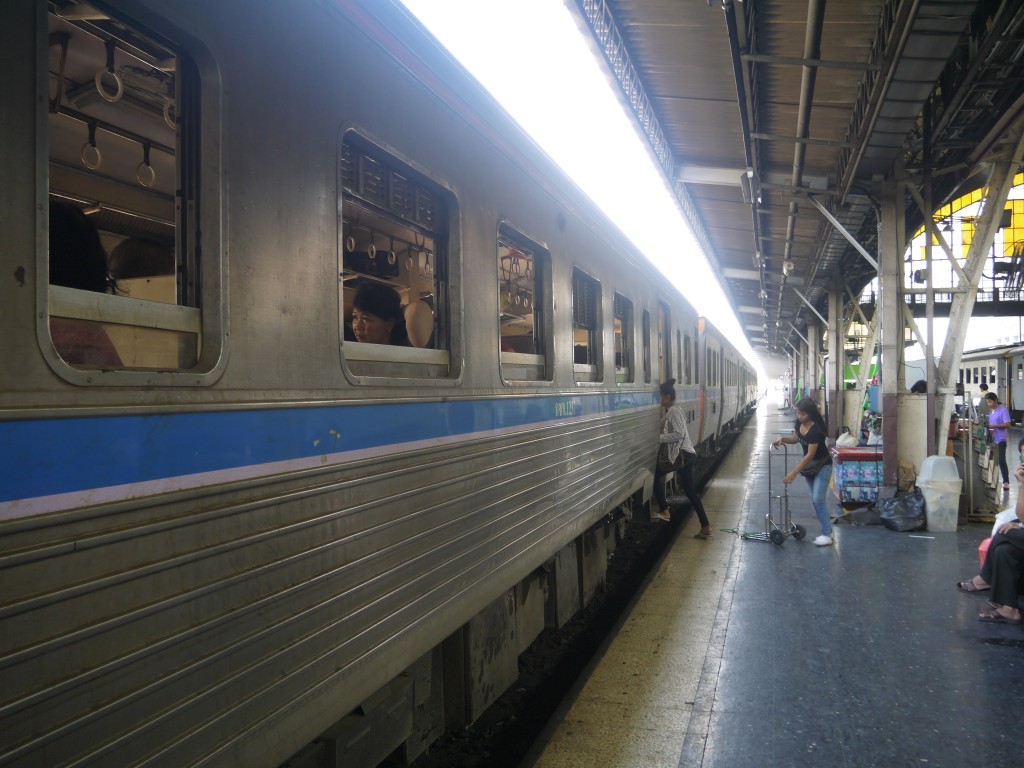 If you have to have aircon, then you have the option of getting an express train, which is slightly more expensive. But there are only a few of these trains each day. You'll also need to buy a ticket in advance, but you can't do this more than one day in advance, as most of the tickets are reserved for people traveling to Chiang Mai.
Hotels In Ayutthaya