Getting from Budva in Montenegro to Mostar in Bosnia by regular bus takes around 6 hours and costs EUR 35. For the same price we managed to travel by private car with another couple. We booked the tickets for this 4-hour journey via Montenegro Hostel in Budva.
The Journey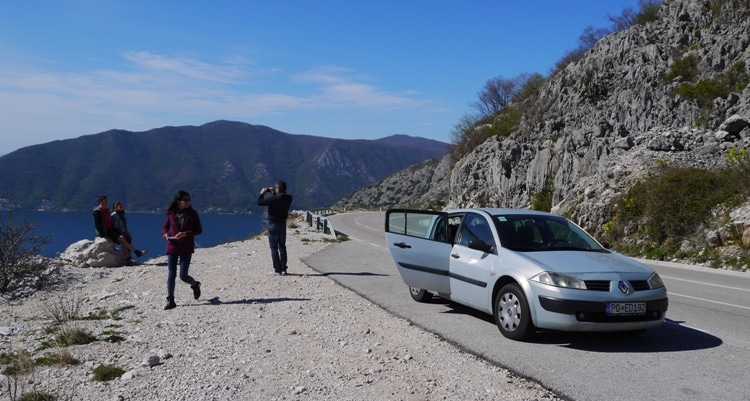 The great thing about this journey was that we were able to stop a few times on the way to take photos, have a coffee and use the toilet. These things just aren't possible when you travel by bus.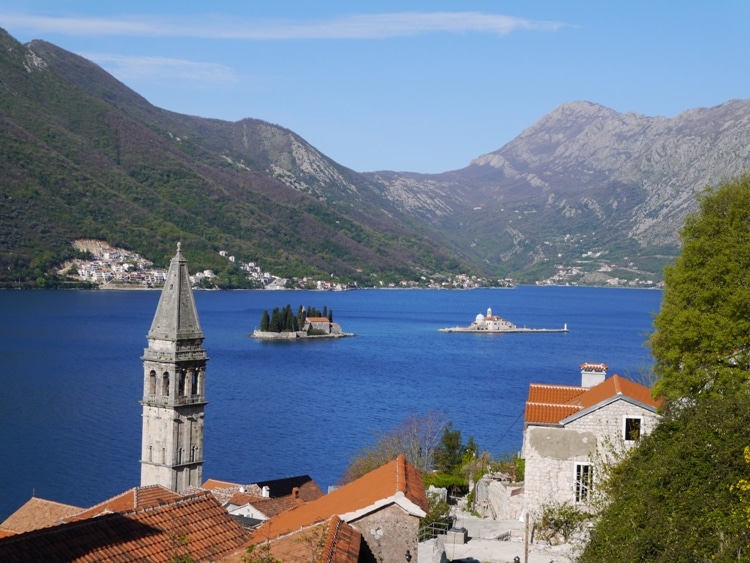 Our first stop was for coffee and to take a closer look at Sveti Dorde and Gospa od Skrpjela, two islands in Perast. Sveti Dorde is a natural island, while Gospa od Skrpjela is man-made.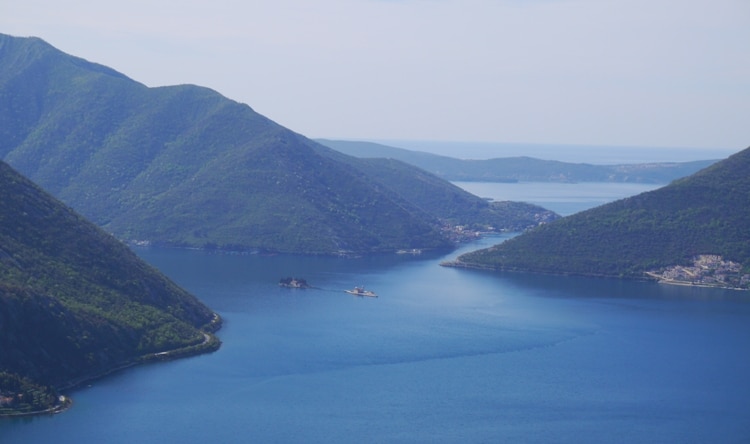 We stopped a couple of times further up the mountain where we had views looking back towards the two islands.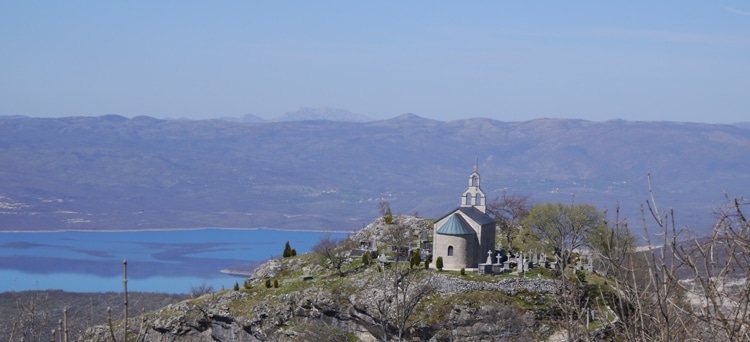 We also saw this small but beautiful church not far from the border with Bosnia.
Border Crossing
We nearly had a problem at the Montenegro passport control because the owner of he apartment that we stayed at was supposed to have given us official paperwork to show that we had paid for our stay in Montenegro. This was the first time we'd heard of needing this, but luckily we weren't asked for it. The driver told us that sometimes the passengers get asked and sometimes they don't, depending on who is on duty. It can cause problems if you're asked for it and don't have it. So make sure you get this paperwork before leaving your accommodation. We were stamped out of Montenegro and into Bosnia very quickly.
From There To Mostar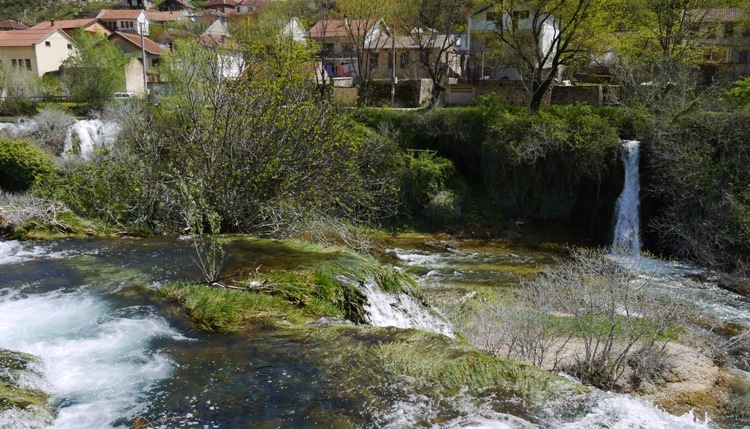 Not long after passport control we stopped at this waterfall. The distance from the border crossing to Mostar is around 80 km.
Above is a short video of the waterfall. Apparently the waterfall gets a lot bigger than this.
Mostar Bus Station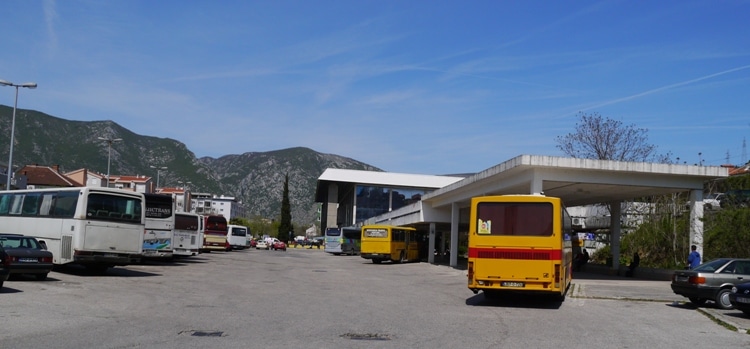 The driver dropped us off near our hotel, although we called at the bus station first to drop off the other two passengers.
Mostar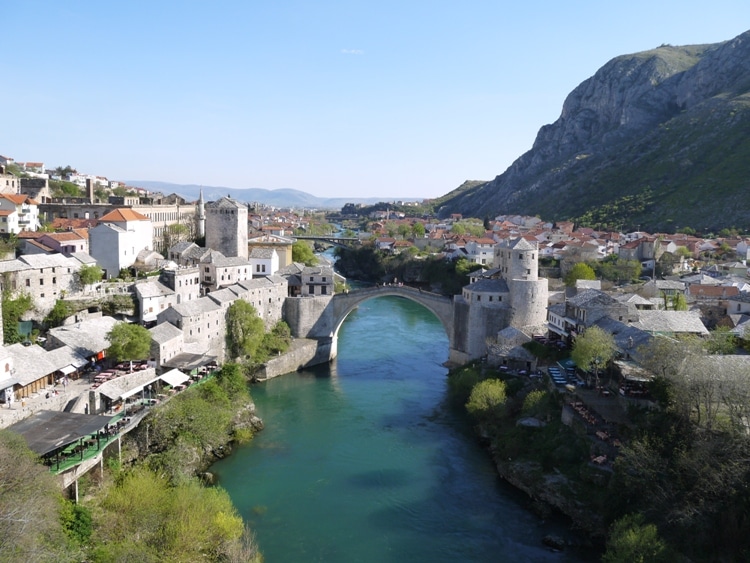 The main attraction in Mostar is Stari Most, the beautiful bridge shown above.
Map Of Budva To Mostar Journey
Our itinerary was as follows:
08:00 Budva
08:30 Kotor
10:30 Trbinje
12:00 Mostar
Distance: 200 km (140 miles)
How To Book Tickets
We just turned up at the Montenegro Hostel in Budva old town to book and pay for our tickets. The transfers between Budva and Mostar run every day during the main season. Out of season they need a minimum of four passengers to make the trip. Luckily, another couple wanted to travel to Mostar on the same day as us.
Where To Stay In Mostar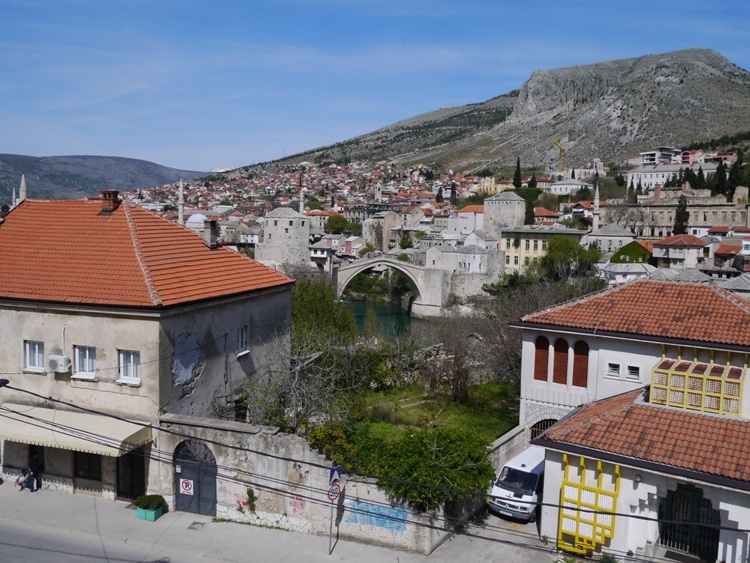 We only stayed in Mostar for one night, but had a room with a terrace at Villa Anri that looked out onto Stari Most, the famous bridge. We'd highly recommend getting a room at this excellent guesthouse. For other hotels, guest houses and apartments in Mostar, check out the great offers at Agoda Mostar.